While Acquaviva Winery is known as a wonderful destination in Maple Park for tours of the vineyard and wine tastings, accompanied by a bistro and special occasion venue, a delicious Italian restaurant offshoot is Acquaviva Batavia near the Fox River.
An inviting outdoor patio dotted with palm plants and umbrellas for shade graces the front of the establishment, whose name refers to a fresh spring source. Fittingly, it is at home on Water Street.
An enclosed indoor patio provides views sloping toward the river a few blocks away, while a romantically lit dining room is perfect for date nights or simply escaping the summer heat. As our late afternoon visit ended, staff members turned on strings of lights for the interior patio and lit candles, adding even more charm to the atmosphere.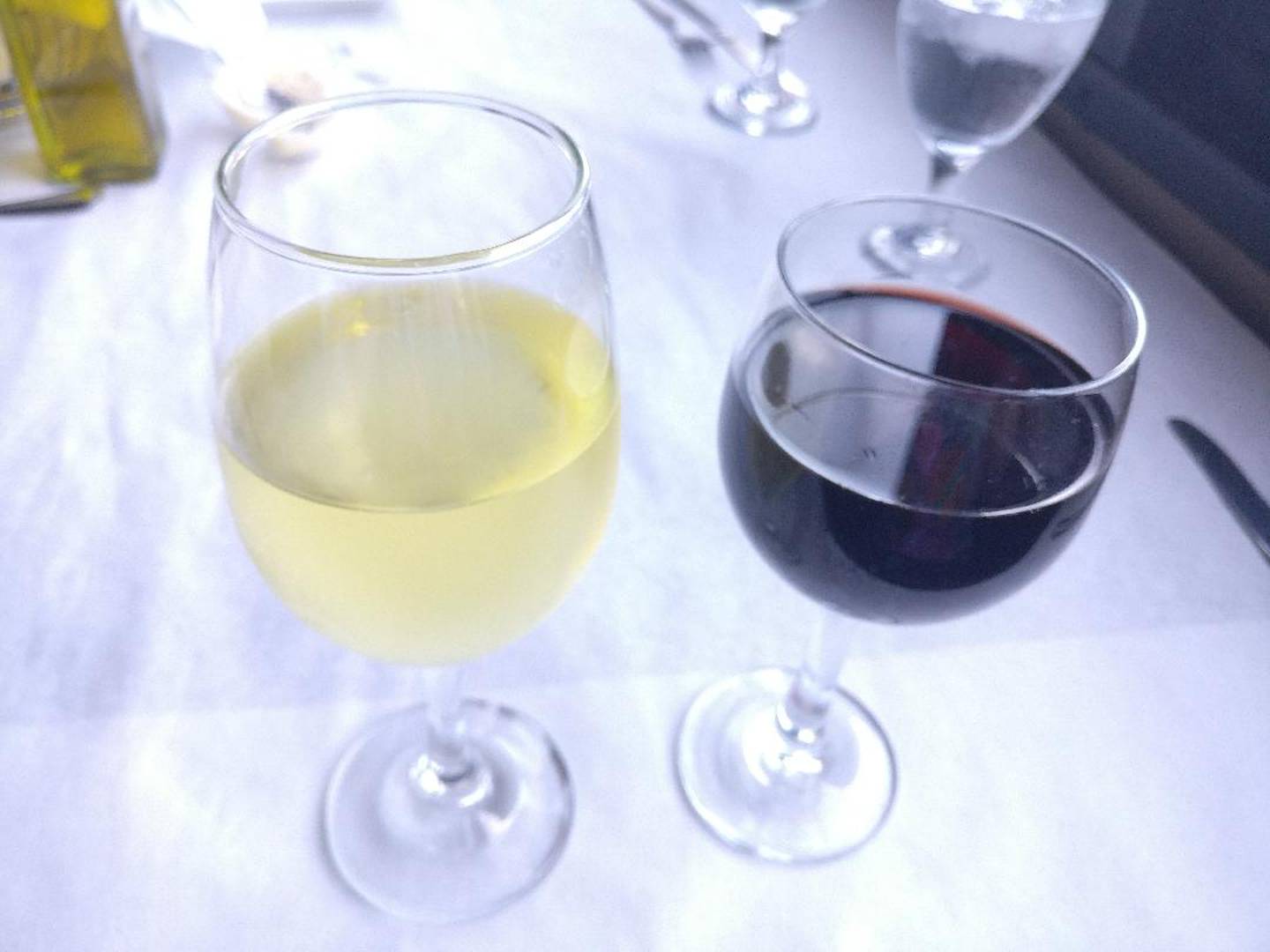 With guidance from our knowledgeable server, I tried an Acquaviva wine, a memorable dry white blend, with a lovely floral bouquet, called Donna Mia.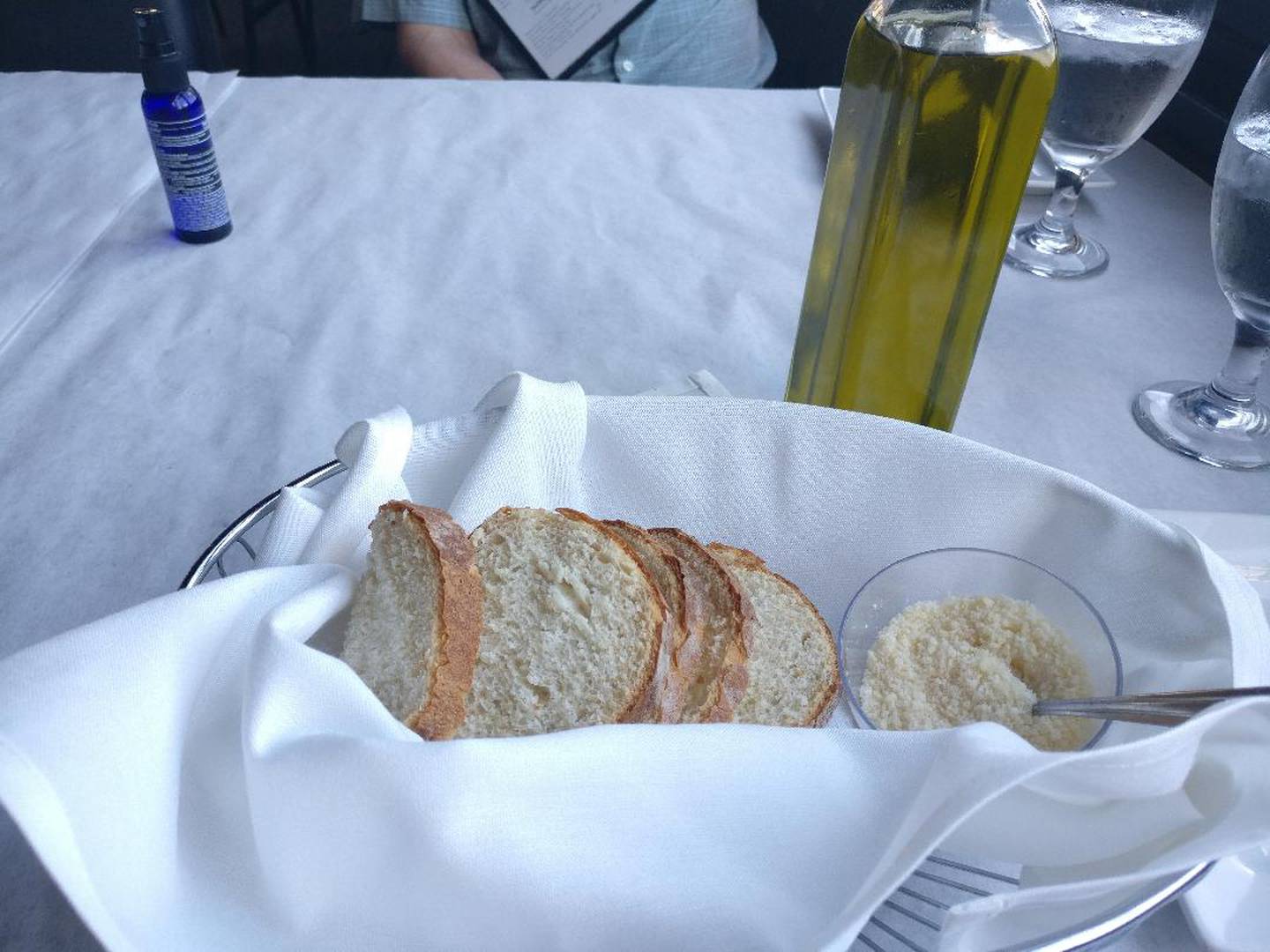 Warm slices of bread quickly appeared at our table, along with a bottle of extra-virgin olive oil and grated Parmesan for dipping. Acquaviva's Italian bread had the perfect crustiness, and is one of the best I've had.
We continued our meal with the soup of the day, richly creamy and brimming with mushrooms that provided a wonderfully, intense, earthy note. It was delicious.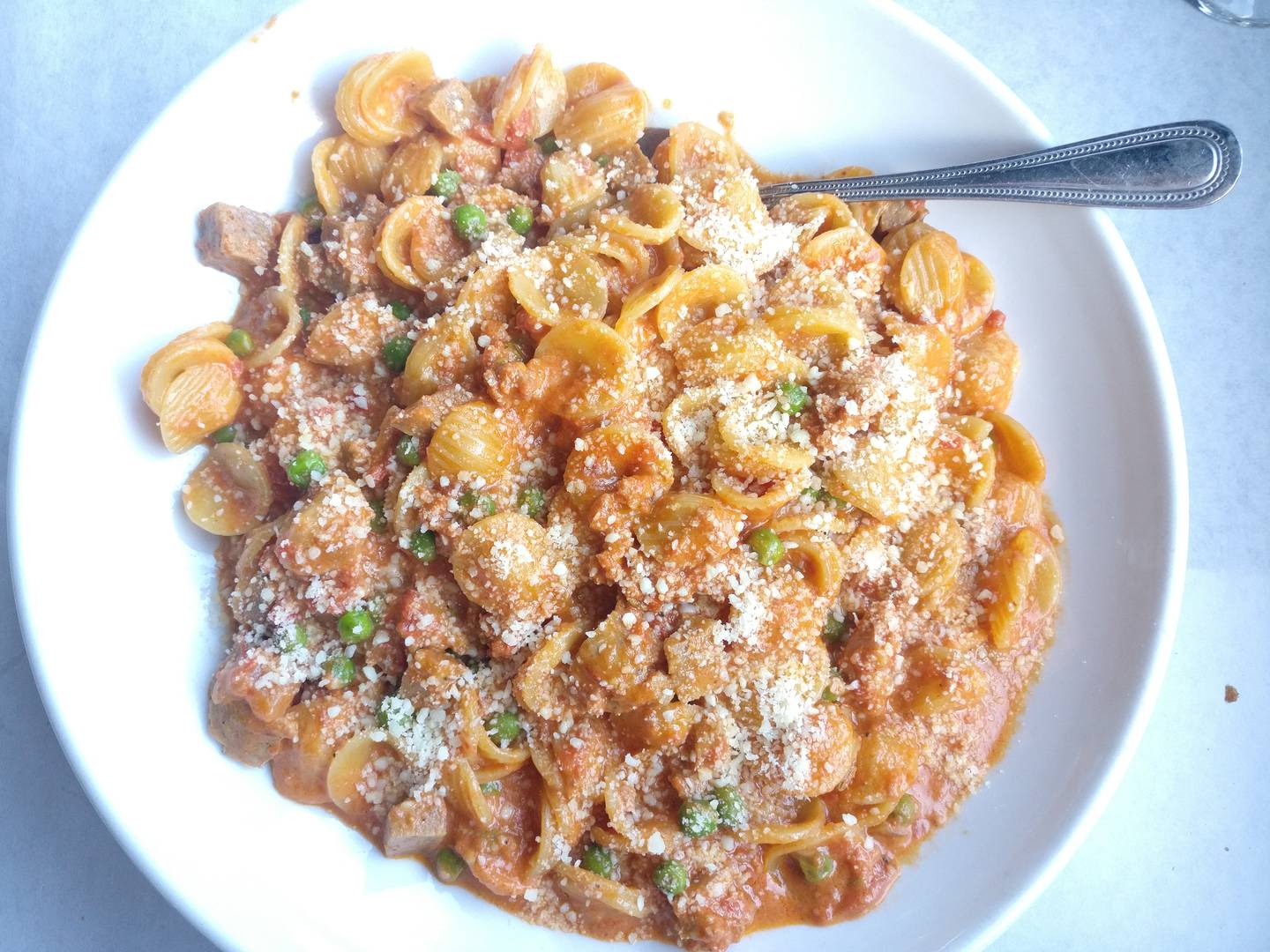 My dining companion chose the orecchiette, featuring crumbled Italian sausage with peas in a tomato cream sauce. He liked the fennel edge to the sausage infused with a slight zing, and the perfectly prepared house-made pasta in a delectable sauce.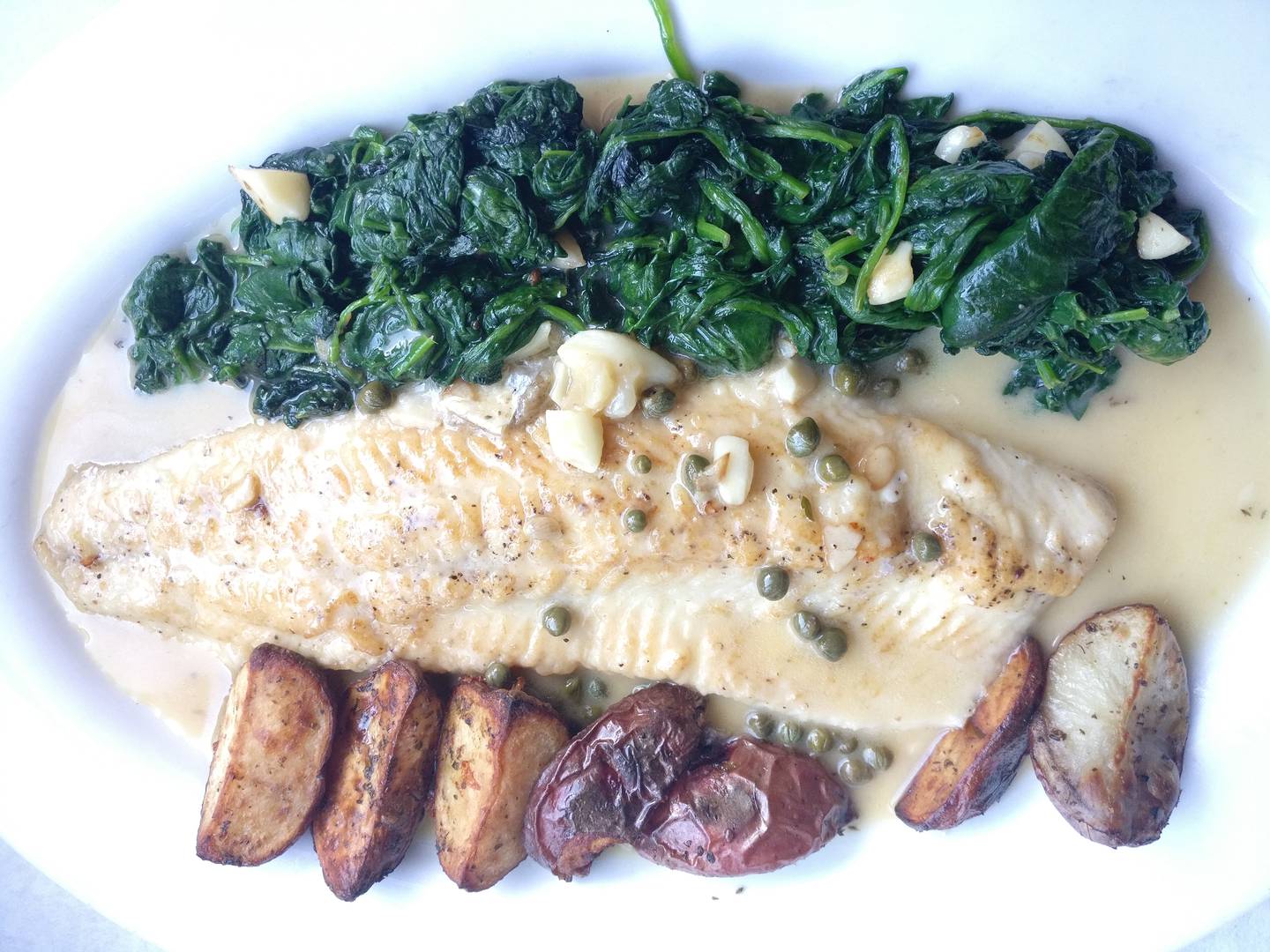 I opted for the pan-seared white fish with capers in a lemon wine sauce with spinach and roasted potatoes. Slivers of garlic seasoned the spinach, and the potatoes were nicely browned yet perfectly tender. The mild white fish was excellent, and picked up the sauce's tangy flavor.
Our generous portions meant welcome leftovers, but we sadly had no room for dessert. The offerings include a limoncello flute, consisting of ice cream with the Italian liqueur classic and whipped cream. Other treats range from tiramisu and cannoli to cheesecake and chocolate cake. Newly added are an array of dessert martinis for a different type of sweet.
Our server provided pampering service, and let us know entertainment will be ramping up at Acquaviva Batavia, with a summer schedule of musicians going up soon on Facebook.
We'll be watching for it, and planning to leave a little room for dessert next time.
• The Mystery Diner is a newsroom employee at the Kane County Chronicle. The diner's identity is not revealed to the restaurant staff before or during the meal. If the Mystery Diner cannot recommend the establishment, we will not publish a review.
IF YOU GO
WHAT: Acquaviva Batavia
WHERE: 35 N. Water St., Batavia
PHONE: 630-761-1010
INFORMATION: acquavivabatavia.com