At Somonauk on Thursday, the host Bobcats baseball team scored a senior-day victory 7-2 over Hinckley-Big Rock.
Somonauk — now 16-6 overall and 13-2 in Little Ten Conference play — broke a scoreless tie with two runs in the third, giving the lead to winning pitcher Brendan Roberts (7 IP, 2 ER, 11 K).
"It was great to start nine of 10 seniors on senior night and eventually get all 10 in," Bobcats coach Troy Felton said.
Carter Andrews (three hits, four RBIs), Payton Wyant (two hits, one RBI) and Roberts (one hit, one RBI, three runs scored) led the offense.
Marquette 11, Midland 1 (6 inn.); Marquette 24, Midland 2 (4 inn.): At Masinelli Field, the host Crusaders (24-3 overall, 10-2 Tri-County) swept away the Timberwolves.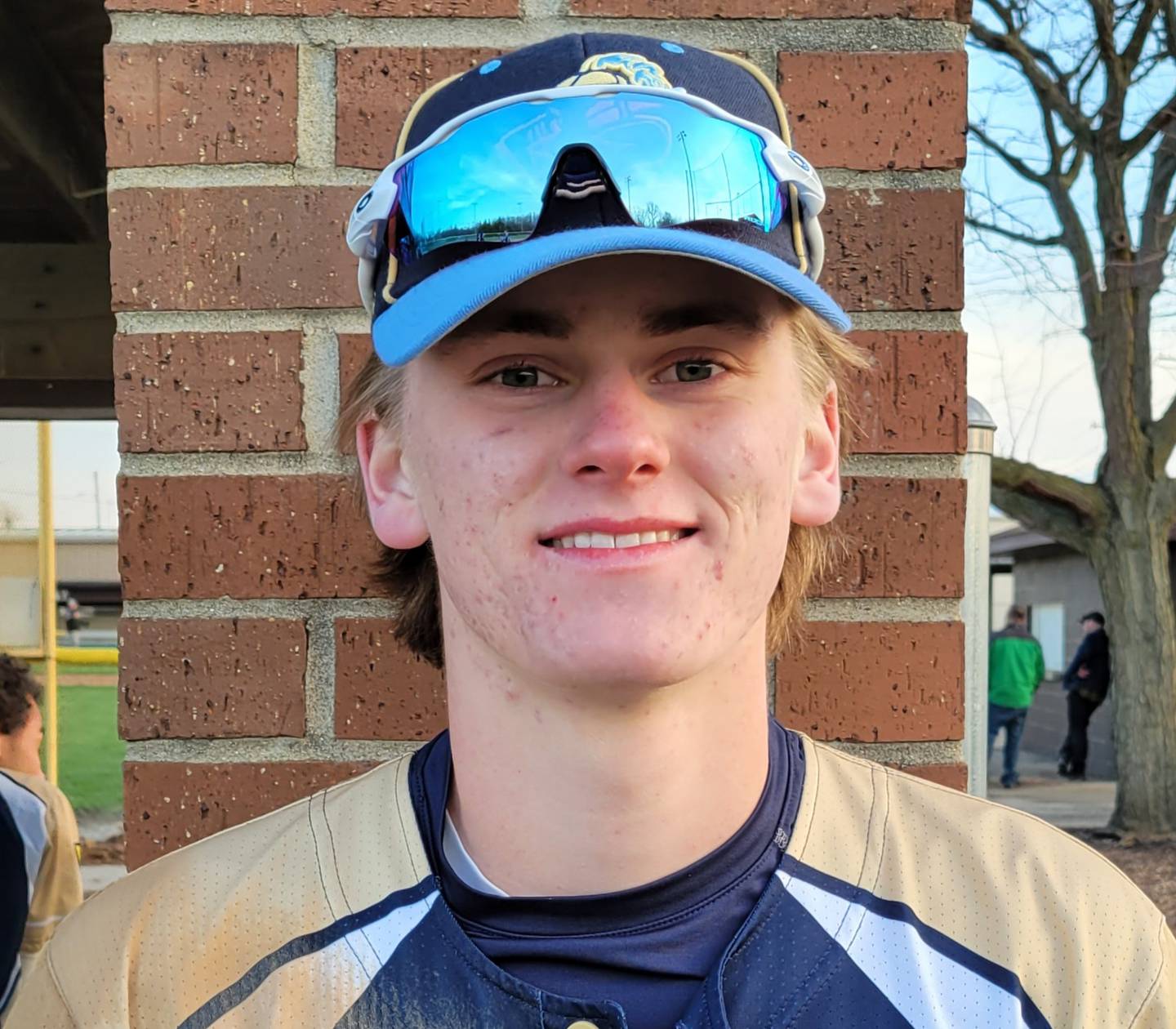 The opener saw Marquette score five runs in the third to open things up, with an offense led by Logan Nelson (single, double, triple, RBI), Sam Mitre (two hits, two RBIs), Taylor Waldron (double, two RBIs), Keaton Davis (single, two RBIs) and Brady Ewers (two doubles, RBI). Julian Alexander (5 IP, 0 ER, 4 K) earned the pitching win.
The nightcap was Marquette all the way, making a winner of pitcher Hayden McKenna (2 IP, 1 ER, 6 K). Marquette pounded 18 hits, led by Garrett Geiger (two hits, two RBIs, three runs), McKenna (hit, three RBIs), Payton Gutierrez (hit, two RBIs), Charlie Mullen (two hits, three RBIs), Gabe Almeda (three hits, three RBIs) and Tom Durdan (hit, two RBIs).
Putnam Co. 16, Newark 9: At Newark, the host Norsemen (20-6) fell to the Panthers despite a two-hit, two-RBI day from Lucas Pasakarnis, lifting the Norsemen catcher to 101 hits for his varsity career.
Jake Kruser also provided two hits for Newark, with Landon Begovac driving home two runs in support of losing pitcher Caden Wheeler (2 1/3 IP, 5 ER, 2 K).
Plano 10, Seneca 9: At Plano, the visiting Fighting Irish scored thrice in the top of the seventh to tie it, but lost on a walk-off.
Paxton Giertz (four hits, two RBIs), Dalton DeGrush (three hits, three runs scored), Casey Clennon (two hits, RBI) and Matt Cruise (single, home run) led the Seneca attack in support of three pitchers. Calvin Maierhofer (1 2/3 IP, 1 ER, 0 K) suffered the loss in relief.
Girls track and field
Fieldcrest, FCW shut out at EPG: At the 1A El Paso-Gridley Sectional, Fieldcrest (10 team points) placed 11th in the field of 16 and Flanagan-Cornell/Woodland (4) tied for 12th behind sectional champion Eureka (159).
Fieldcrest's Carol Megow placed fourth in the 300-meter hurdles, at 52.44 seconds, the best finisher of a local participant.
Girls soccer
Ottawa 3, Sterling 1: At Sterling, the visiting Pirates were in a scoreless tie at the half but controlled the second half to defeat their old conference rival.
Softball
Ottawa 13, Reed-Custer 0 (5 inn.): At Braidwood, the visiting Pirates (18-6) broke open a scoreless game with a five-run third inning, then iced it with seven runs in the fifth while pitchers McKenzie Oslanzi (win, 3 IP, 0 R, 7 K) and Maura Condon (2 IP, 0 R, 4 K) combined on a one-hit shutout.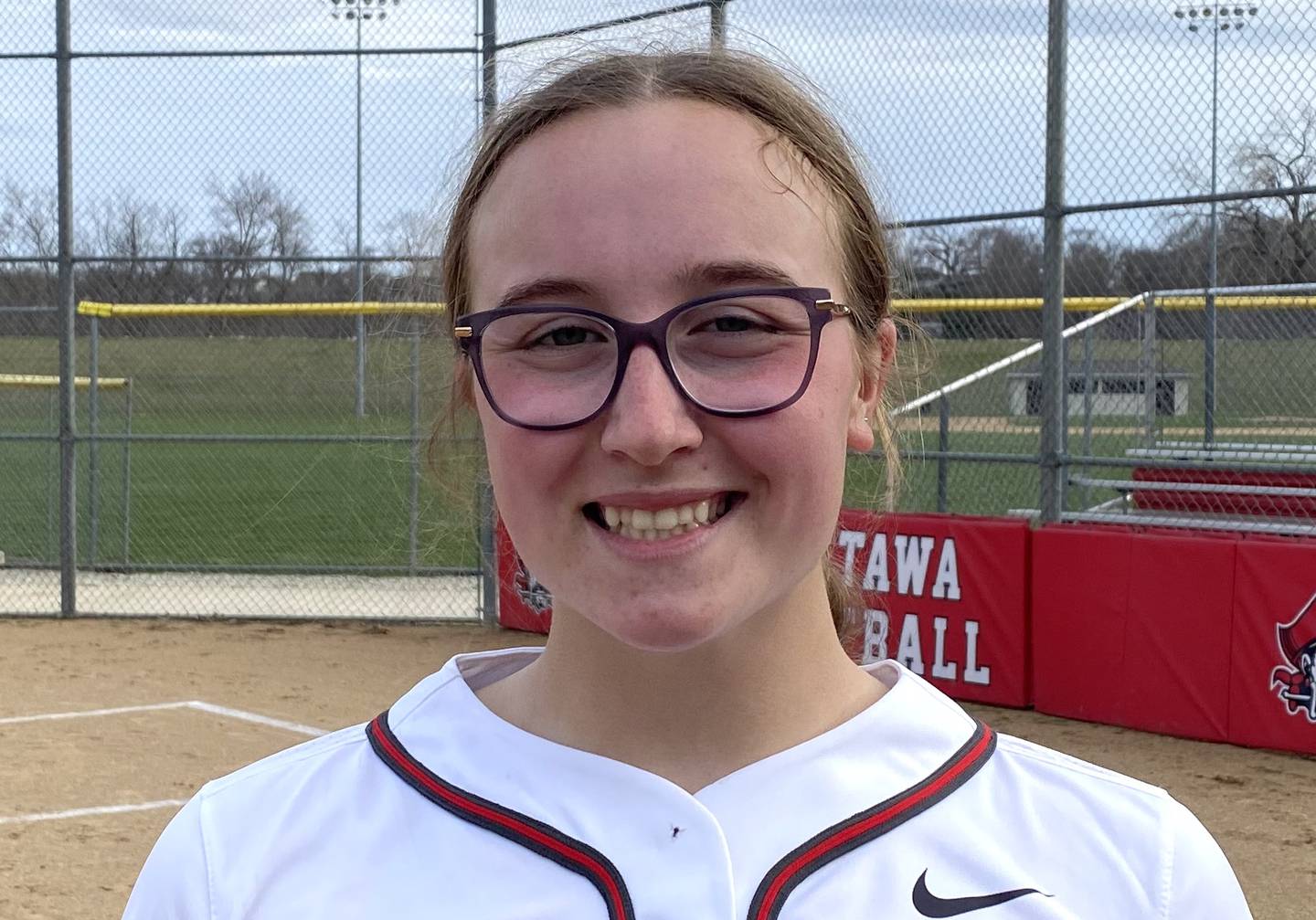 Oslanzi helped her own cause with a single, home run and three runs batted in. Ryleigh Stehl added a single, double and two. RBIs, Grace Carroll had two singles and three RBIs, and Makenna Chiaventone singled twice and drove home two.
Kaneland 7, Sandwich 4 (8 inn.): At Sandwich, the host Indians fell to 8-12 on the season with the extra-inning defeat.
Aubrey Cyr (7 2/3 IP, 5 ER, 4 K) was dealt the pitching defeat. The Sandwich attack was spearheaded by Allison Olson (triple, two RBIs), Brenna Sexton (single, RBI), Hannah Limon (single, RBI) and Maggie Knepper (triple).
Seneca 15, Plano 0 (4 inn.): At Plano, the visiting Fighting Irish (21-6) bested their former conference rival, icing the win with back-to-back six-run innings in the third and fourth in support of winning pitcher Taya Roe (3 IP, 0 R, 5 K), who started a combined no-hitter.
Alyssa Zellers (two singles, double) and Sam Vandevelde (two doubles, three runs) each drove home four runs for Seneca. Roe homered and had three RBIs, while Zoe Hougas finished with three hits and two RBIs.
Marquette 11, Midland 1 (5 inn.); Marquette 14, Midland 0 (3 inn.): At June Gross Field, host Marquette swept the Tri-County Conference twin bill to move to 13-8 (10-2 TCC), with pitchers Kaylee Kilelea (3 IP, 0 R, 9 K) and Lilliana Bernabei (2 IP, 0 ER, 1 K) in the opener and Lindsey Kaufmann (2 IP, 0 ER, 2 K) and Taylor Cuchra (1 IP, 0 ER, 1 K) combining to work a pair of no-hitters.
Izzy Garkey with a hit and two RBIs along with the trio of Makayla Backos, Avery Durdan and Emma Rinearson with a hit and RBI each led the Marquette offense in the opener. In the nightcap, it was Abbey Thumm (two hits, four RBIs), Eva McCallum (hit, two RBIs) and Kealey Rick (two RBIs).
La Salle-Peru 6, Serena 4: At Serena, the host Huskers (14-7) led going into the seventh inning but dropped the nonconference affair.
Katie Baker provided two singles and an RBI for Serena, with Alyssa Engel and Lanee Cole chipping in a hit and RBI apiece. Maddie Glade (7 IP, 4 ER, 7 K) suffered the pitching loss.