VILLA PARK – Willowbrook senior point guard Sophie Sullivan tried not to let the early chants bother her on Friday night.
In her first meeting against her old school Montini, Sullivan became a target of a large group of the Broncos' fans — even though the game was held at Willowbrook.
Sullivan's slow start in the first 30 seconds — two missed 3-pointers, including an airball — added more fire to the visiting crowd.
Sullivan, who transferred from Montini after her sophomore season, shrugged off some early troubles, showing that she's accustomed to playing in big games. Sullivan scored a game-high 21 points and added four rebounds and four assists to lead Willowbrook to a 64-55 lead over Montini in front of a large crowd in Villa Park.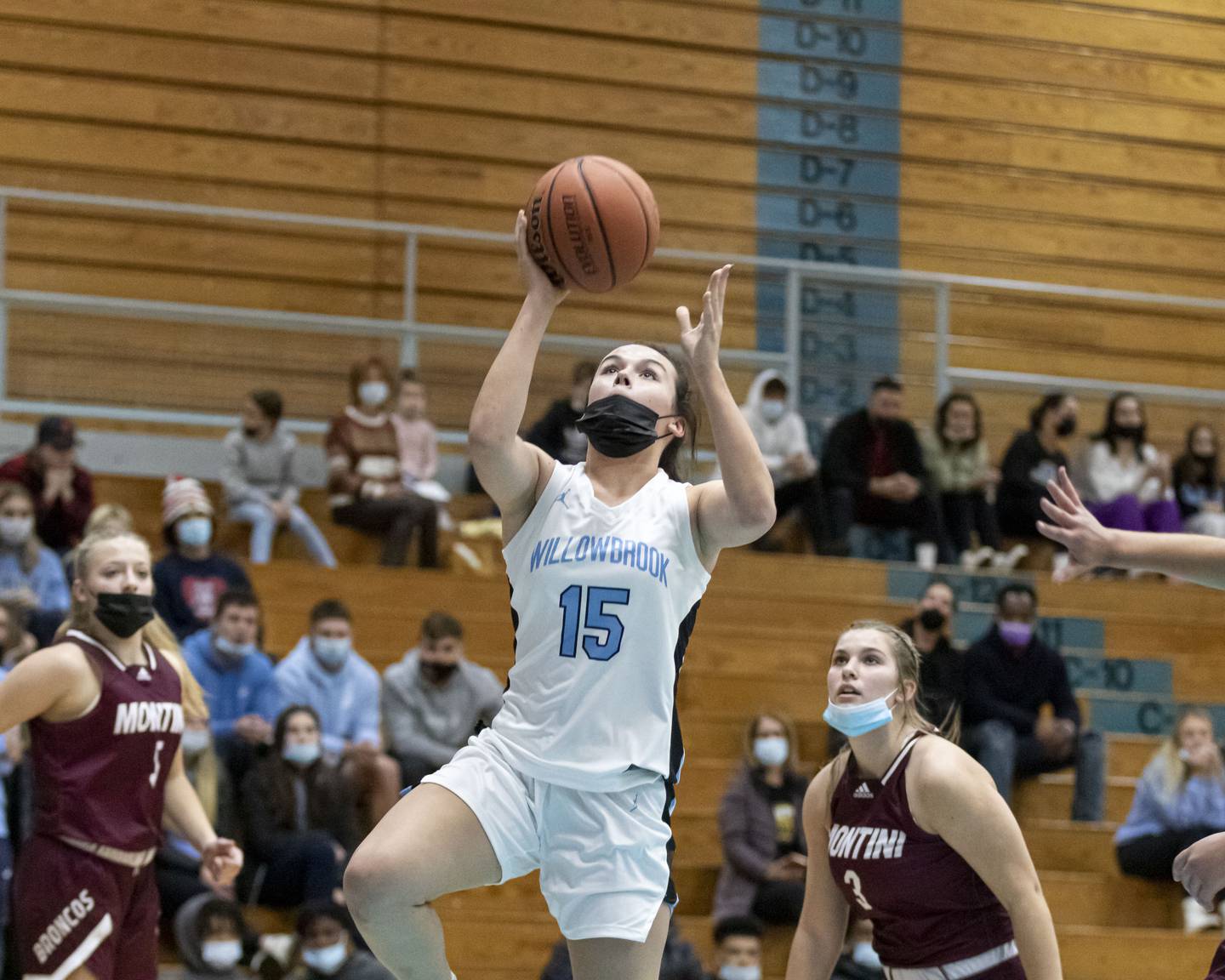 Freshman Hannah Kenny chipped in with 15 points and five rebounds, Calli Kenny added nine points and Elle Bruschuk picked up four points, 12 rebounds, five assists, two blocks and two steals for the Warriors (2-0).
Sullivan admitted it was an emotional game for the Warriors.
"The crowd doesn't really bother me because I live for these games," Sullivan said. "I love these top matchups, and it kind of fuels me when the crowd says stuff. It doesn't bother me at all. This is my first and only time playing (Montini).
"It felt good to win. Our energy got a lot better in the second half, and we put little pieces together. We were a little worked up in the first half. This is the biggest win for me. I'm happy that the team got to experience this type of atmosphere early in the season. It will help us later in the season."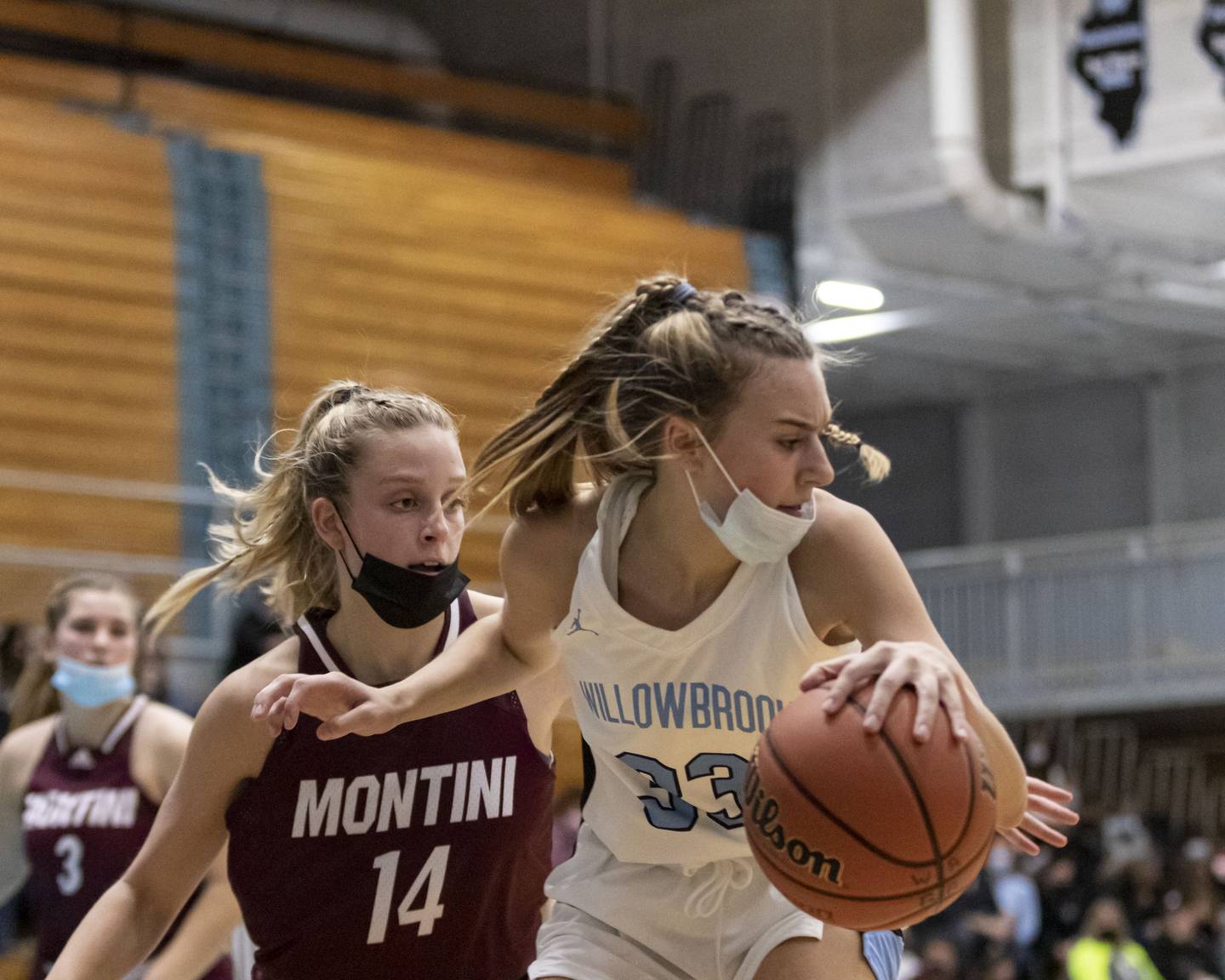 Willowbrook coach Terry Harrell said Sullivan is normally a steady presence on the court, but he even noticed she was pressing in the first few minutes.
"She might not have felt it, but she really wanted to win," Harrell said. "I understand that. You used to play at that school. I don't think she was nervous, but sometimes you put in too much effort. She settled down after she got two fouls, and the bench was fantastic. It was truly a team win. I was really happy for Sophie and the girls."
The nonconference game between two schools separated by only a few miles was definitely a unique four-quarter battle. Both teams combined for 104 shots, each made seven 3-pointers, 35 fouls were called, countless wild shots were taken to go with eight airballs and very little perimeter defense was on display.
Montini, which shot 24-of-49 from the floor, went cold in the final few minutes to miss a shot for a quality road win. Shannon Blacher led the Broncos (2-1) with 19 points and six rebounds and Victoria Matulevicius had 16 points and eight boards.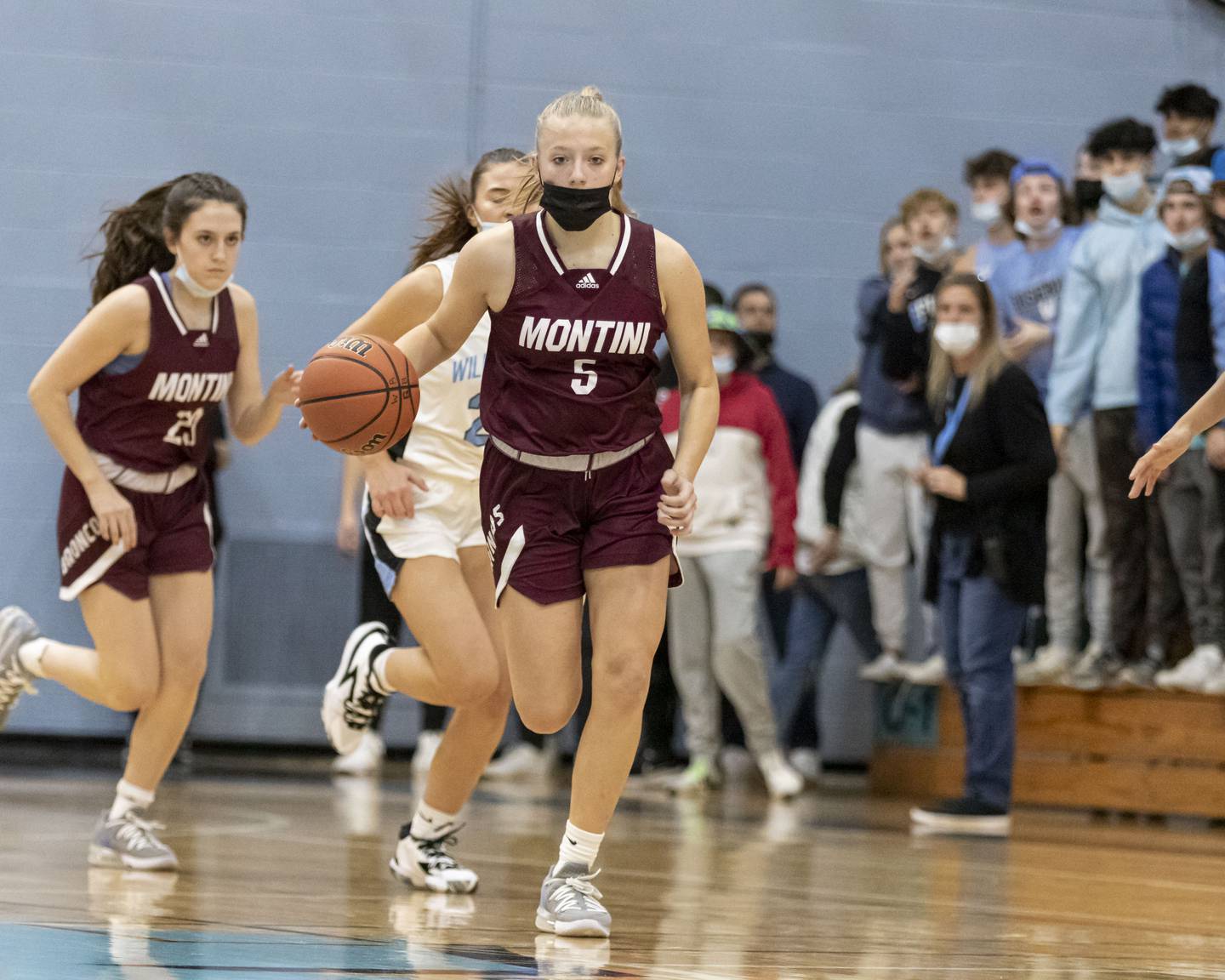 "It was a strange game," Montini coach Shannon Spanos said. "They had opportunities and they took advantage of them. We didn't. I think we won in every column, but we had too many missed layups. The little things hurt us and they added up. We didn't quit and we have to build off that no-quit mentality. Every time we got close, they would hit a big shot."
Late in the second quarter, Willowbrook seized control of the game when Angie Lizasuain scored five straight points and Yazmin Setaram canned a 3-pointer to help increase the lead to 33-25.
Hannah Kenny, a standout player on the volleyball team, hit two 3s and scored eight points to extend the lead to 59-45 early in the fourth.
"This game was like the same feeling in volleyball," Hannah Kenny said. "I was ready for the crowd. I knew we were going to have a big crowd. I knew I had to play well. It was really fun. We were getting worked up at the end, but we needed to slow down. We played fast and it was so loud, so that made it a fun game. I'm really happy everybody put it together as a team, and we got it done."