ST. CHARLES – Campbell Bastian paused briefly before diving into why the three-point shot is perhaps her top one.
"That's probably my best shot, honestly," Bastian said following Wheaton Warrenville South's 39-27 victory over previously unbeaten St. Charles East on Friday. "I have a lot of confidence in it, so when I'm ready to go, I'm ready."
Bastian, a Tigers' senior guard, hit a pair of threes in the middle of the fourth quarter to spark WW South past the Saints, while both teams struggled to find much rhythm on the offensive end. Following Bastian's second three of the quarter, the Tigers led by six with 3:38 left.
In the end, it came down to free throws and a strong closeout performance by Lily Huntzinger who scored 18 total points to power the Tigers (5-4, 1-2) three days after a 24-point loss to Geneva.
"[Huntzinger] is really good at just taking control of the game and bringing us all together and calming us down when we get a little flustered," said Bastian, who had 14 points and six rebounds. "She knows how to really take us down a few notches when we're getting frustrated. She just brings a calm presence to the floor."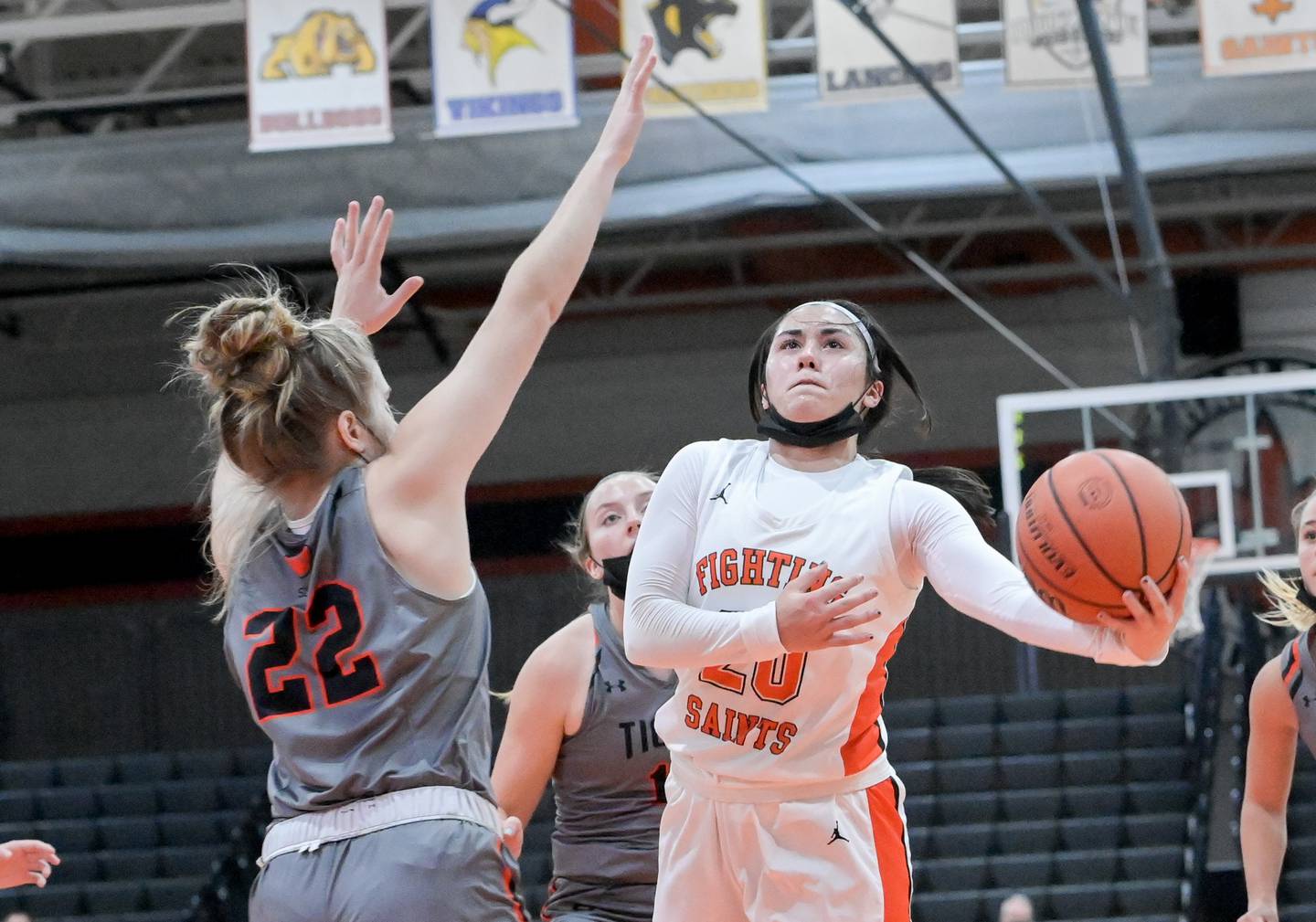 Defense, however, reigned supreme for WW South, which trailed by four at the half and only 20-19 entering the final quarter of play.
"You had two teams that played outstanding defense at both ends," Tigers coach Rob Kroehnke said. "We frustrated them; they frustrated us. I mean, it really was 'who was going to catch that first break?' I think those threes were the break we needed to just get a little bit of breathing room."
"But, still, against this team, a little bit of breathing room is not much, so you're still on pins and needles making great defensive stops," Kroehnke continued. "[Holding East to 27 points, you don't see that often] That's why you win the games. You win the games with defense; the offense finally came around in the second half. We've struggled here the last week or so...if we can play defense like that, we'll be in every game."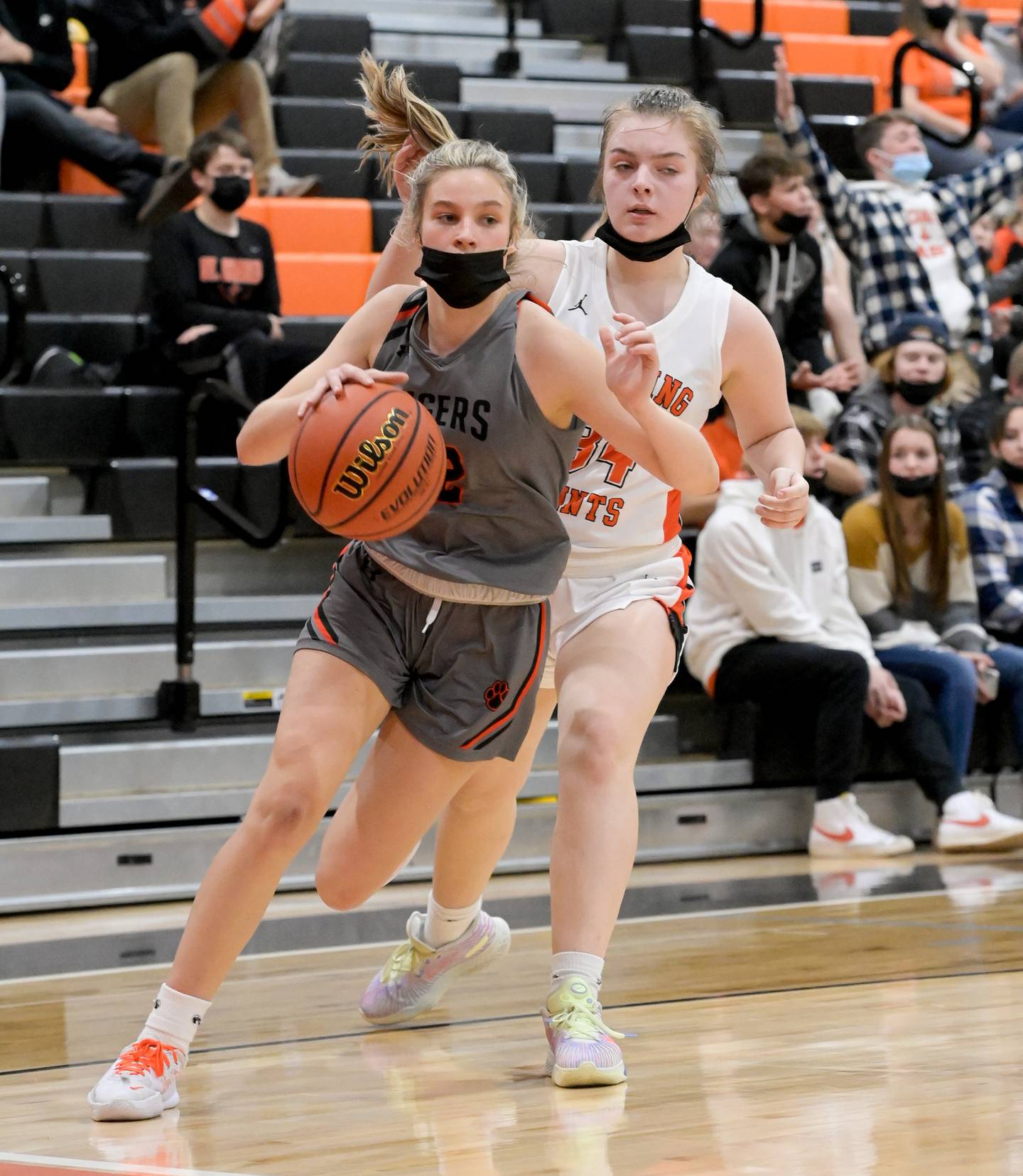 The Saints (8-1, 2-1) suffered their first loss of the season in difficult fashion, evidenced by typical top scorers Torrie Kortan and Lexi DiOrio combining for nine points as only part of the reason for the overall team struggles. Kortan, in a highly rare off shooting night, was held scoreless until two fourth quarter free throws to break the ice.
The Saints' highest individual output was Calli Papez's eight points and eight rebounds.
"We've got a couple girls who are in a shooting slump so we just talked about [postgame] trying to get some extra reps up after practice," Saints coach Mike Murphy said. "I think, as a coaching staff, we stressed that when you have a shooting night like that, there's lots of other ways that you can contribute to a victory. We didn't do those things, either: whether it was getting offensive rebounds, or driving the ball to the basket, maybe trying to get fouls and shoot some free throws; being tougher on the defensive end of the floor, it was just kind of a poor performance all the way around."