First Team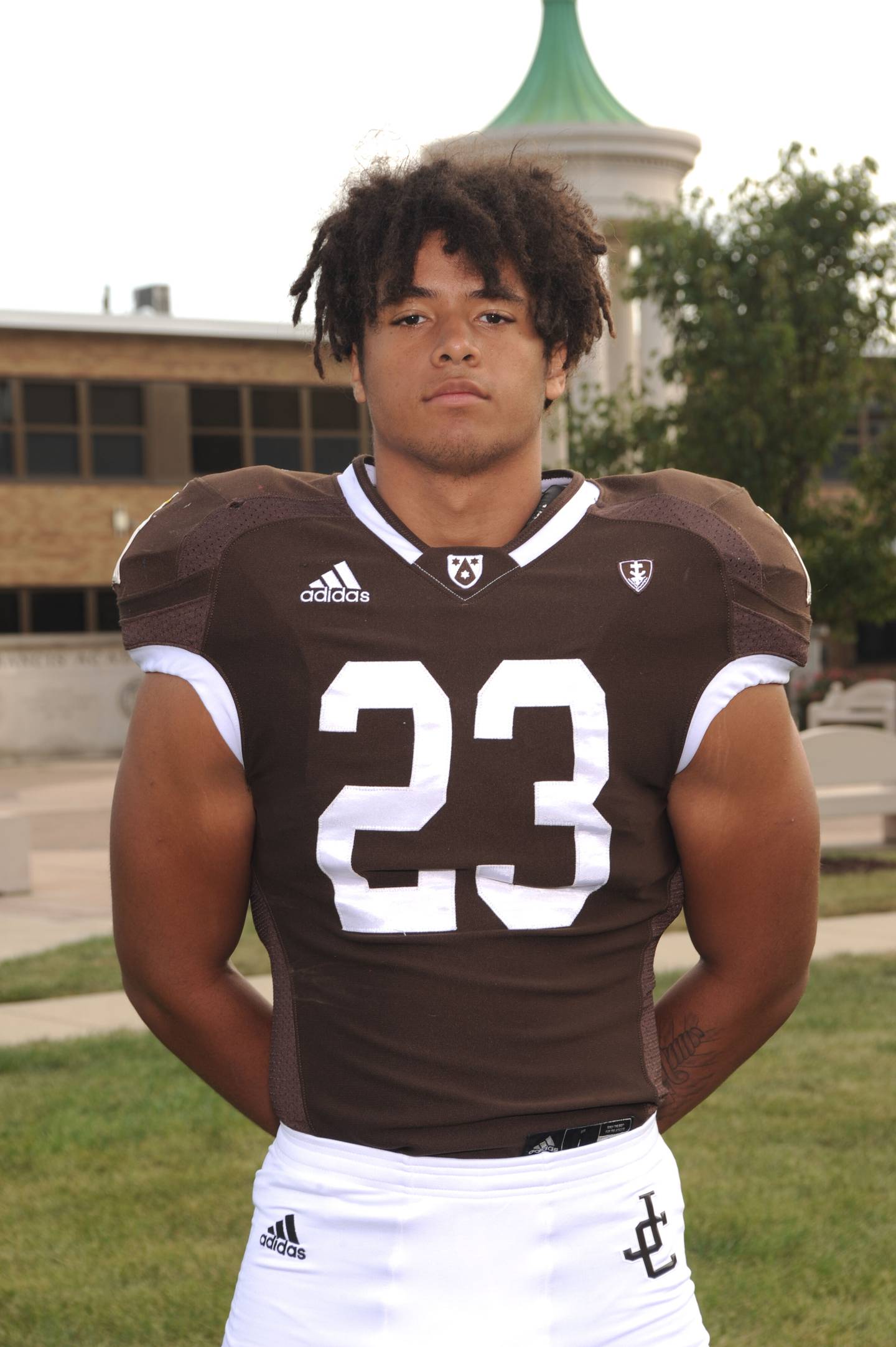 Jordan Anderson, Joliet Catholic, RB, sr.
Some of Anderson's numbers are tempered by a few nagging injuries and the fact that his Hilltoppers often were comfortably ahead in games, but when he was fully able to unleash all of his skills, the results were off the charts. He finished the season with 1,544 rushing yards and 34 total touchdowns. The University of Illinois recruit showed off his full arsenal in his final high school game, rushing for a Class 4A state-record 306 rushing yards, to go along with five total touchdowns.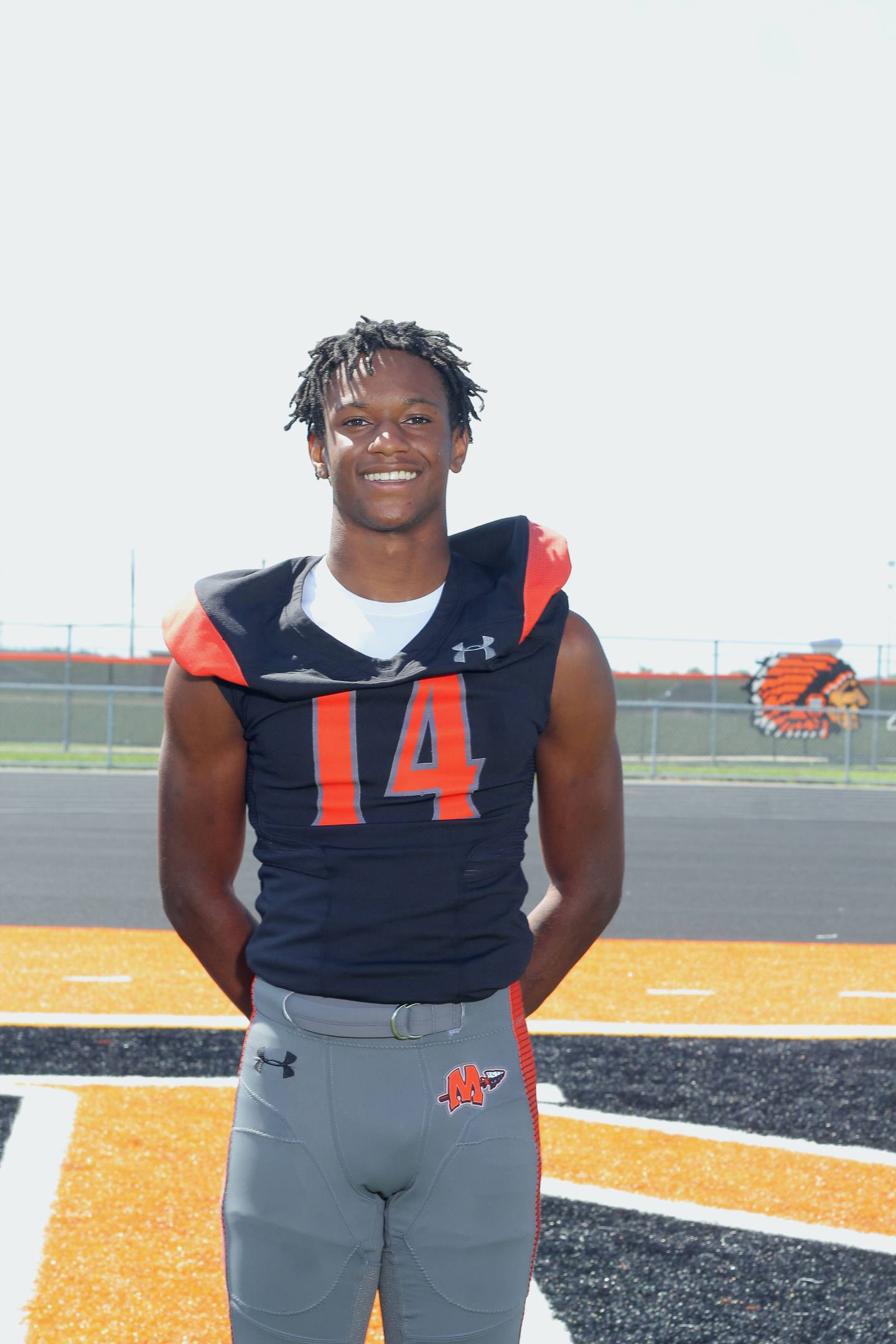 Malik Armstrong, Minooka, WR/RB/DB, sr.
Armstrong was expected to fill a number of roles for the Indians this season and responded to every one of those challenges. The Northern Illinois University recruit entered the season expecting to be a factor in Minooka's passing game and he did latch on to 40 passes for 766 yards and seven scores. But he also became Minooka's most viable running option as he powered his way to 11 rushing scores and also spent productive time in the secondary and was a dangerous return man.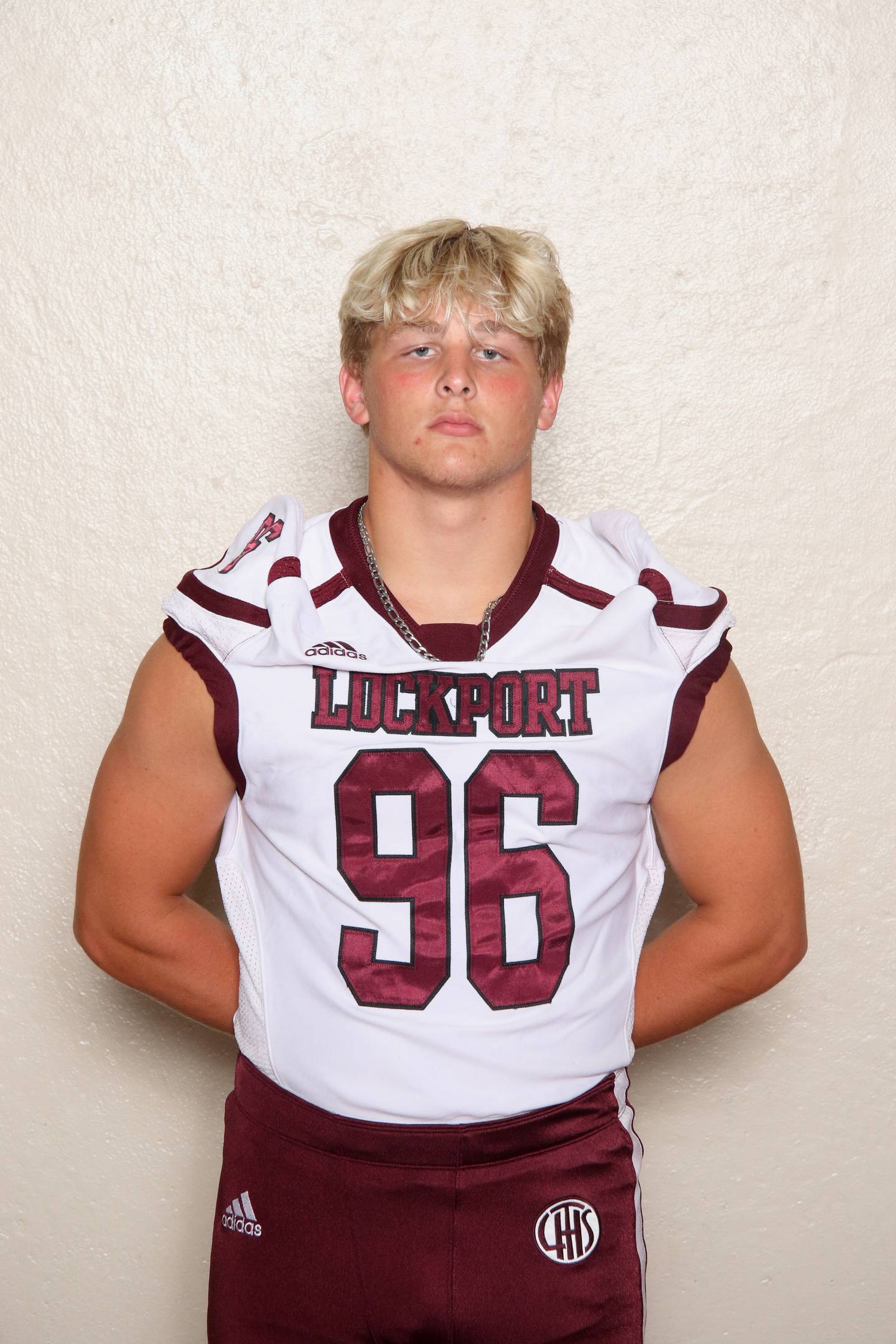 Andrew Blackburn-Forst, Lockport, DL, sr.
Blackburn-Forst was a big piece in the defensive unit that played a big part in guiding Lockport to the Class 8A state title. Forst was almost impossible to block man-on-man and required extra attention. Otherwise, he'd likely set up camp in the opposition's backfield, which allowed him to net 22 tackles for loss and 13 sacks when left unaccounted for.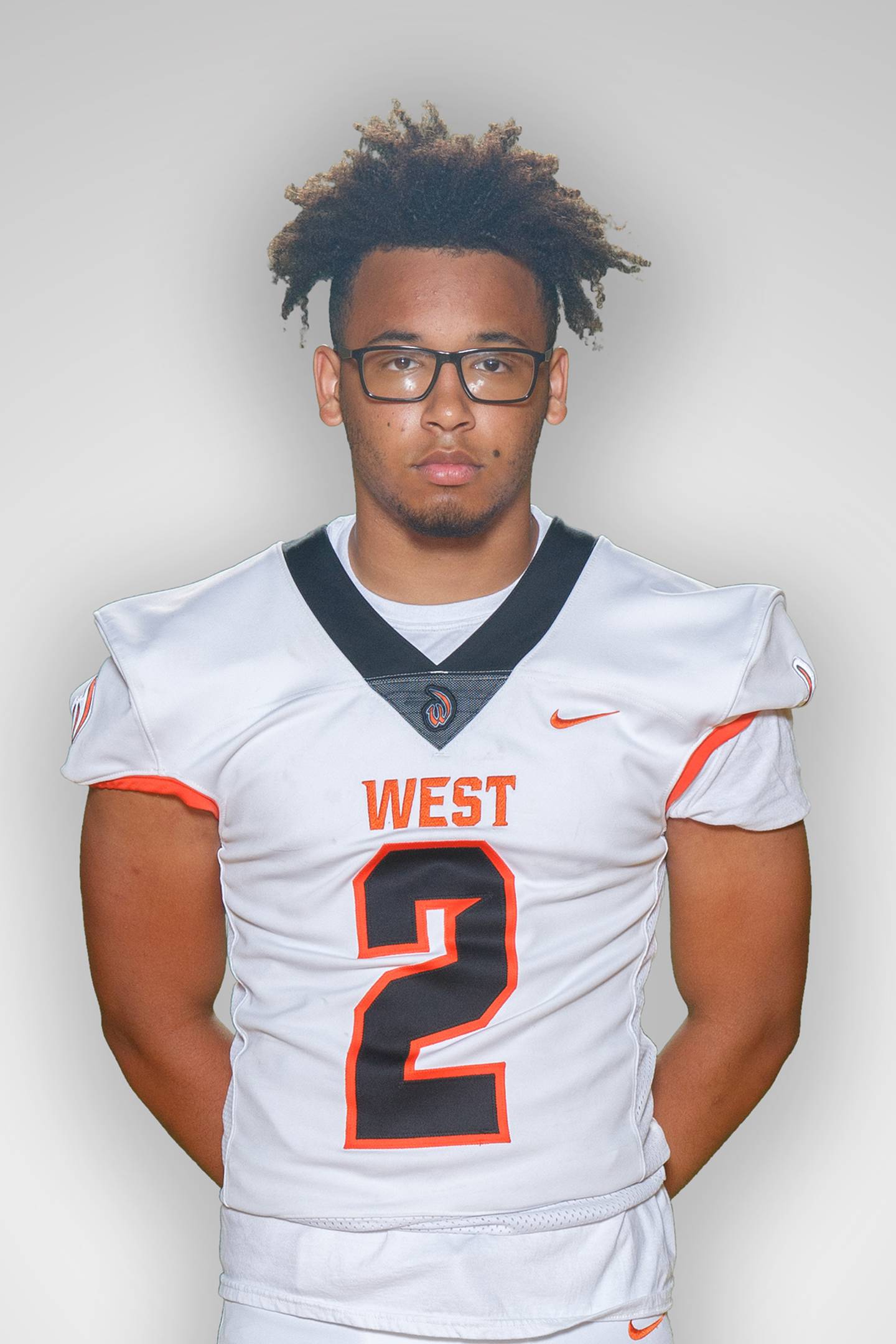 Justin Harris, Lincoln-Way West, RB, sr.
The recent South Dakota State signee was an absolute beast for the Warriors out of the backfield, routinely cracking the century mark in yardage. Harris finished with 1,502 rushing yards and scored 16 touchdowns and also was a viable threat as a pass catcher, hauling in 20 passes.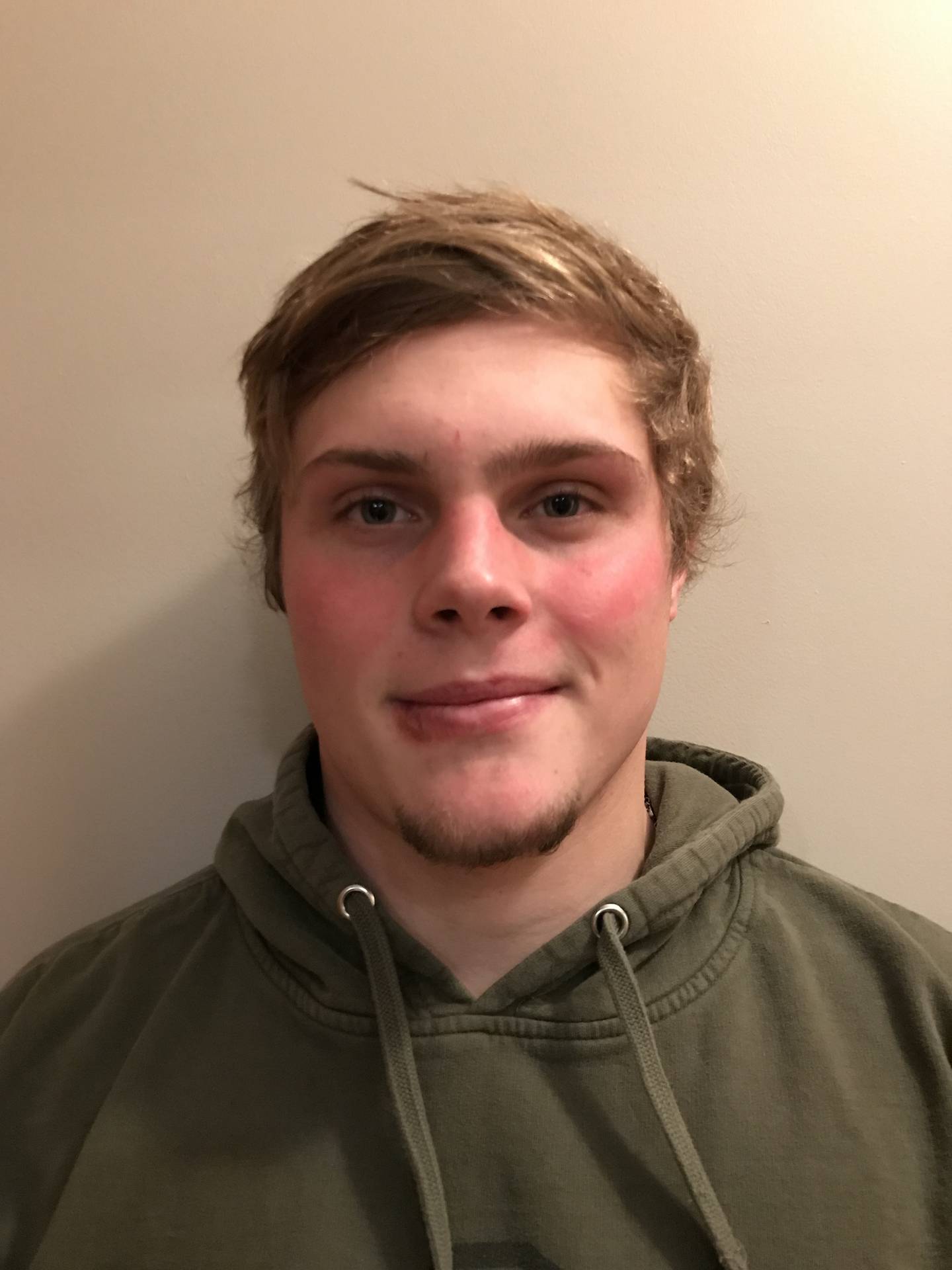 Ashton Harvey, Coal City, RB-LB, sr.
Harvey was a menace that teams had to reckon with on both sides of the football as he rarely left the field for the Coalers. Although an injury slowed him at the end of the season, it's hard to argue with the numbers he posted while healthy as he racked up 876 yards with nine touchdowns on offense and stacked up 93 tackles, including 18 tackles for loss, in anchoring Coal City's defense.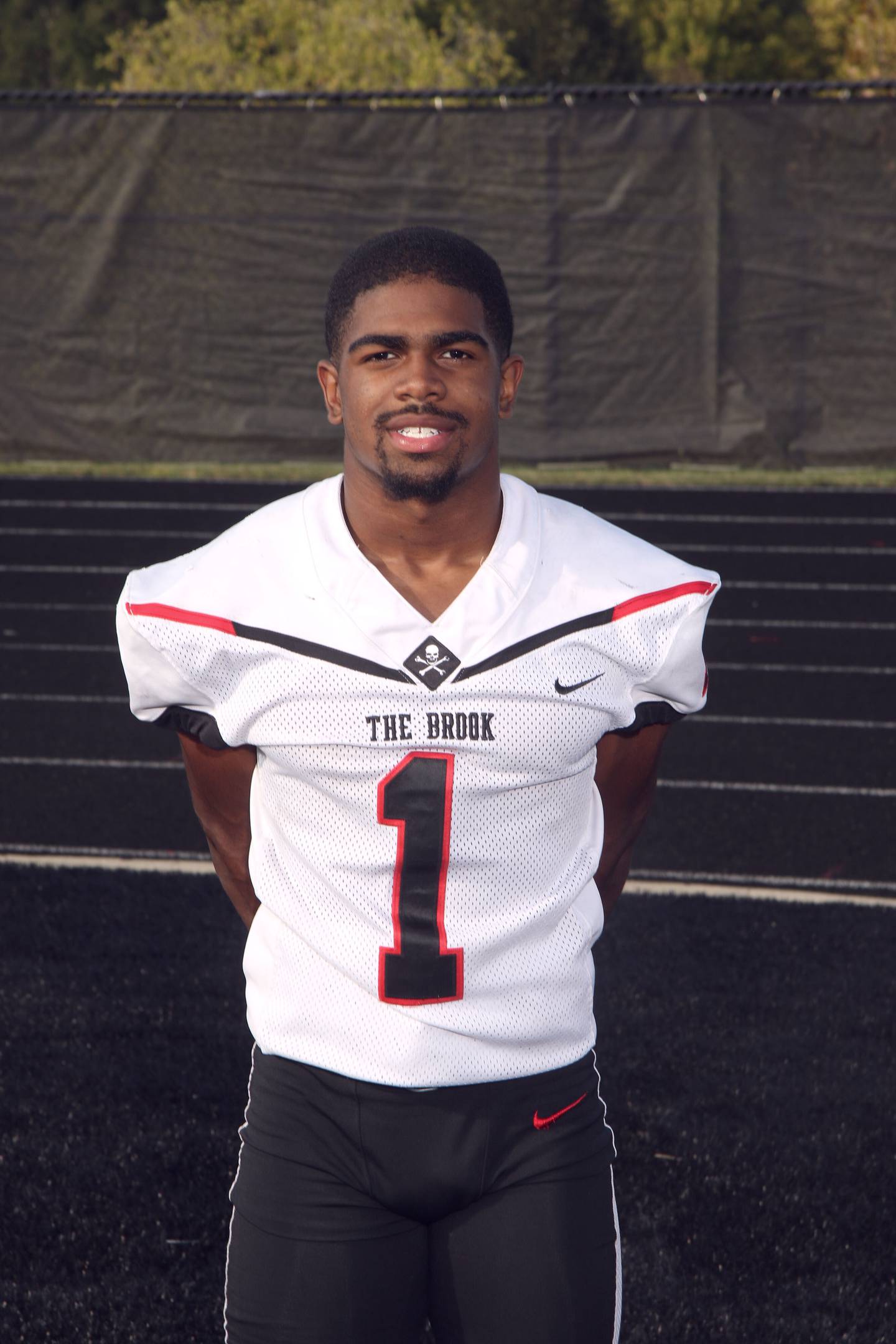 Jaquan Howard, Bolingbrook, RB, sr.
Howard become quite the consistent performer for the Raiders, routinely putting up strong rushing performances. He'd finish with 1,100 yards rushing and 13 touchdowns for Bolingbrook and earned a Class 8A All-State nod from the Illinois High School Football Coaches Association in the process.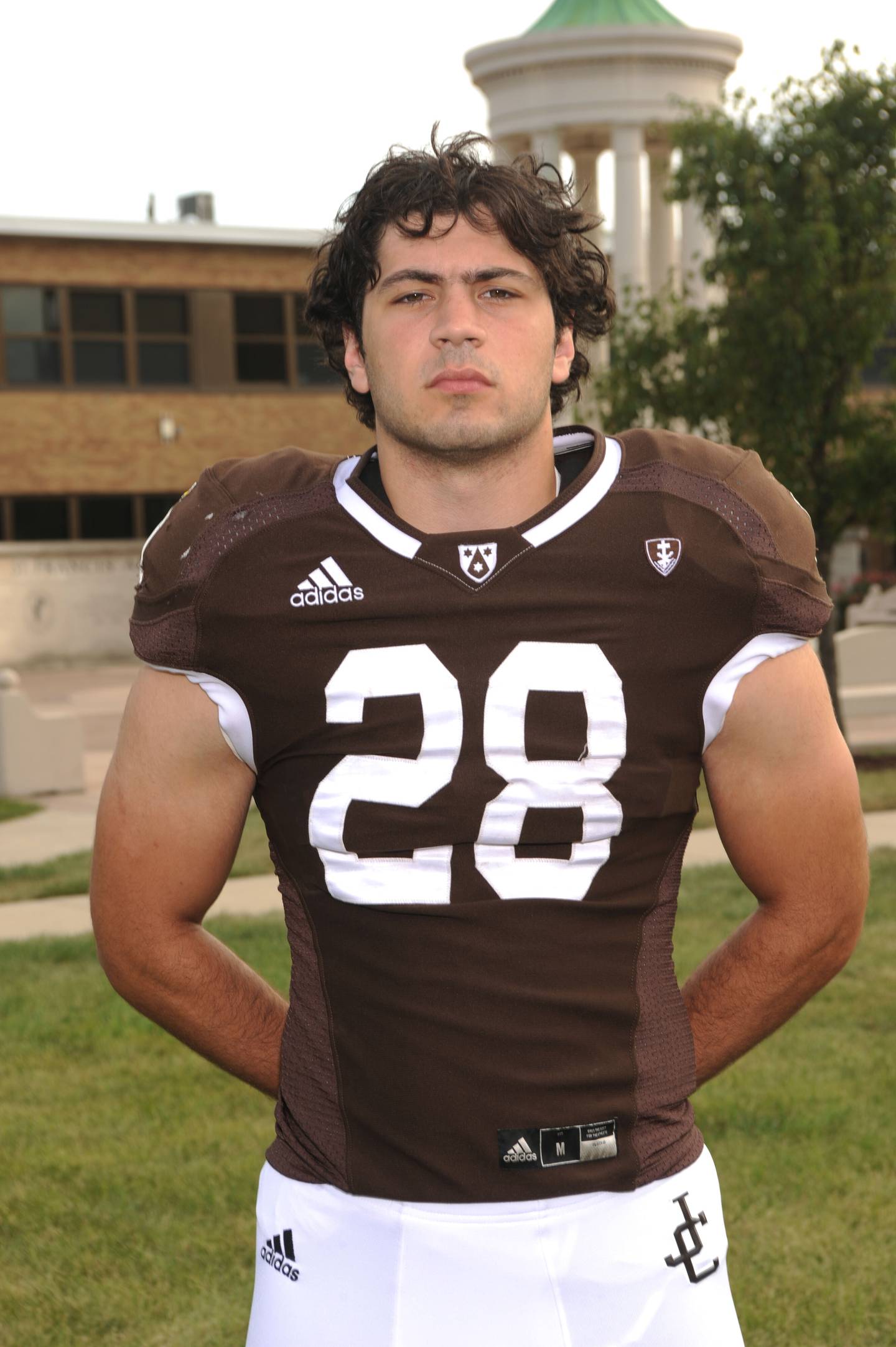 Vinny Iannantone, Joliet Catholic, RB, sr.
In an offensive attack full of impressive performers, Iannantone was the driving force behind the Hilltoppers' effort. Iannantone was the leading rusher in an attack the posted more than 4,000 yards of total yardage – 1,837 of which came courtesy of the Herald-News Player of the Year. He also powered his way to 21 touchdowns.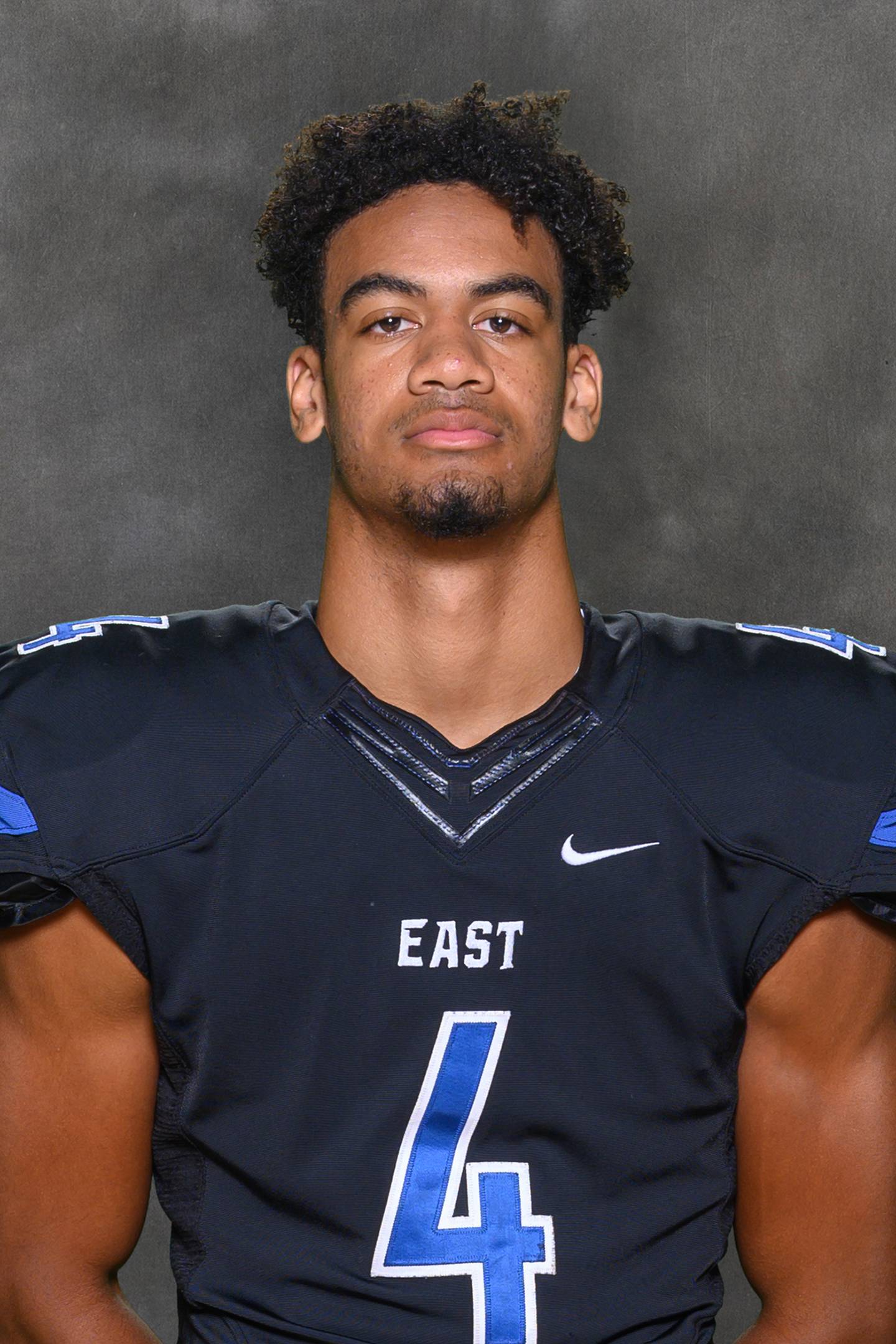 Trey Johnson, Lincoln-Way East, RB, sr.
Johnson came into the season expected to fill a number of roles for the Griffins and did so admirably until the coaching staff elected to give Johnson a full-time whirl in the backfield. Once they did, they found the primary source of their offense for the rest of the season. He finished with 900 rushing yards and eight touchdowns and was an IHSFCA Class 8A All-State selection.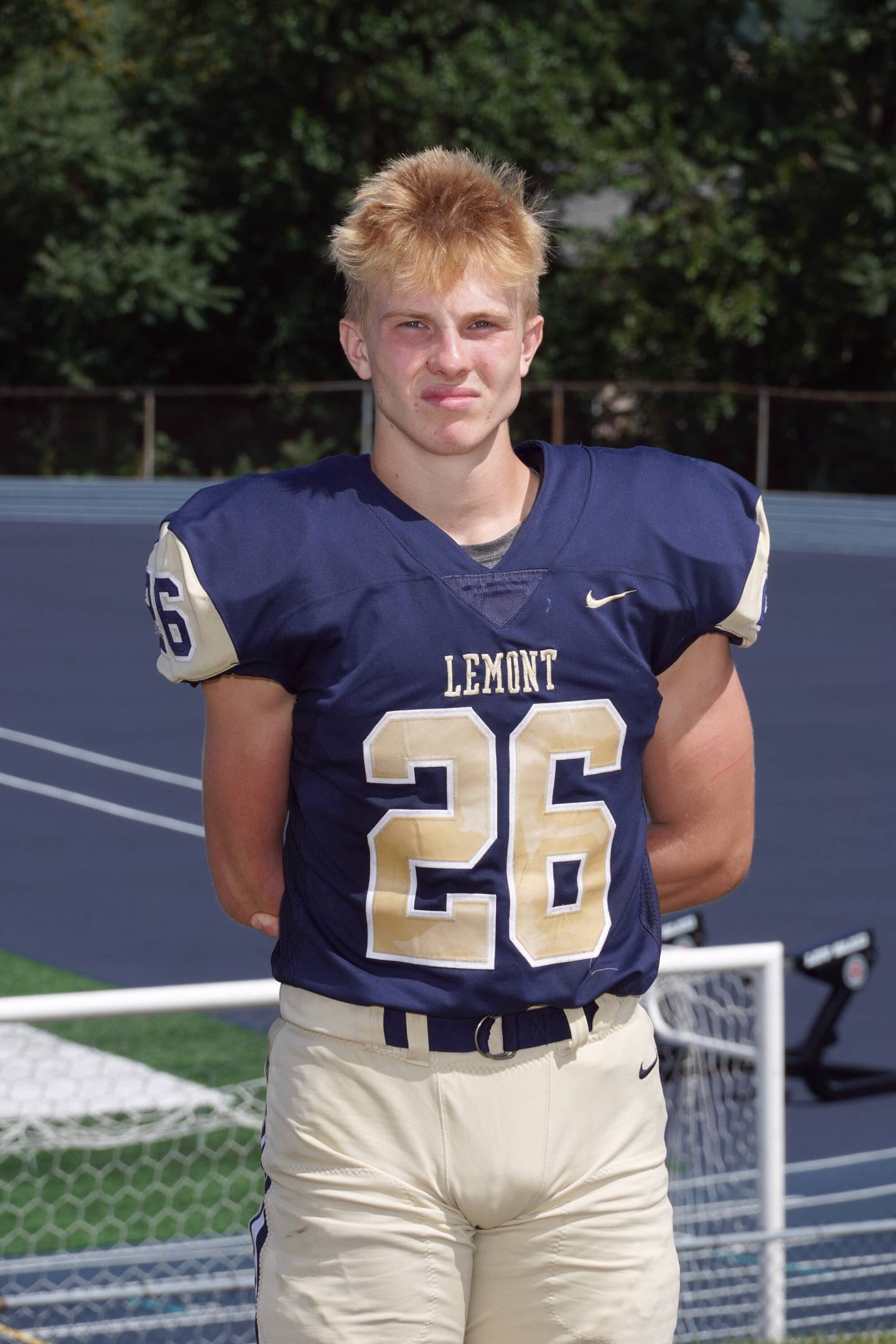 Albert Kunickis, Lemont, RB, sr.
Kunickis, who will be moving on to Northwestern as a preferred walk-on, was a powerhouse out of the Lemont backfield. He finished with 1,113 rushing yards and 21 touchdowns on the season, numbers that were deflated a bit by the fact that Lemont was involved in a number of lopsided wins that didn't allow Kunickis to put up flashier stats.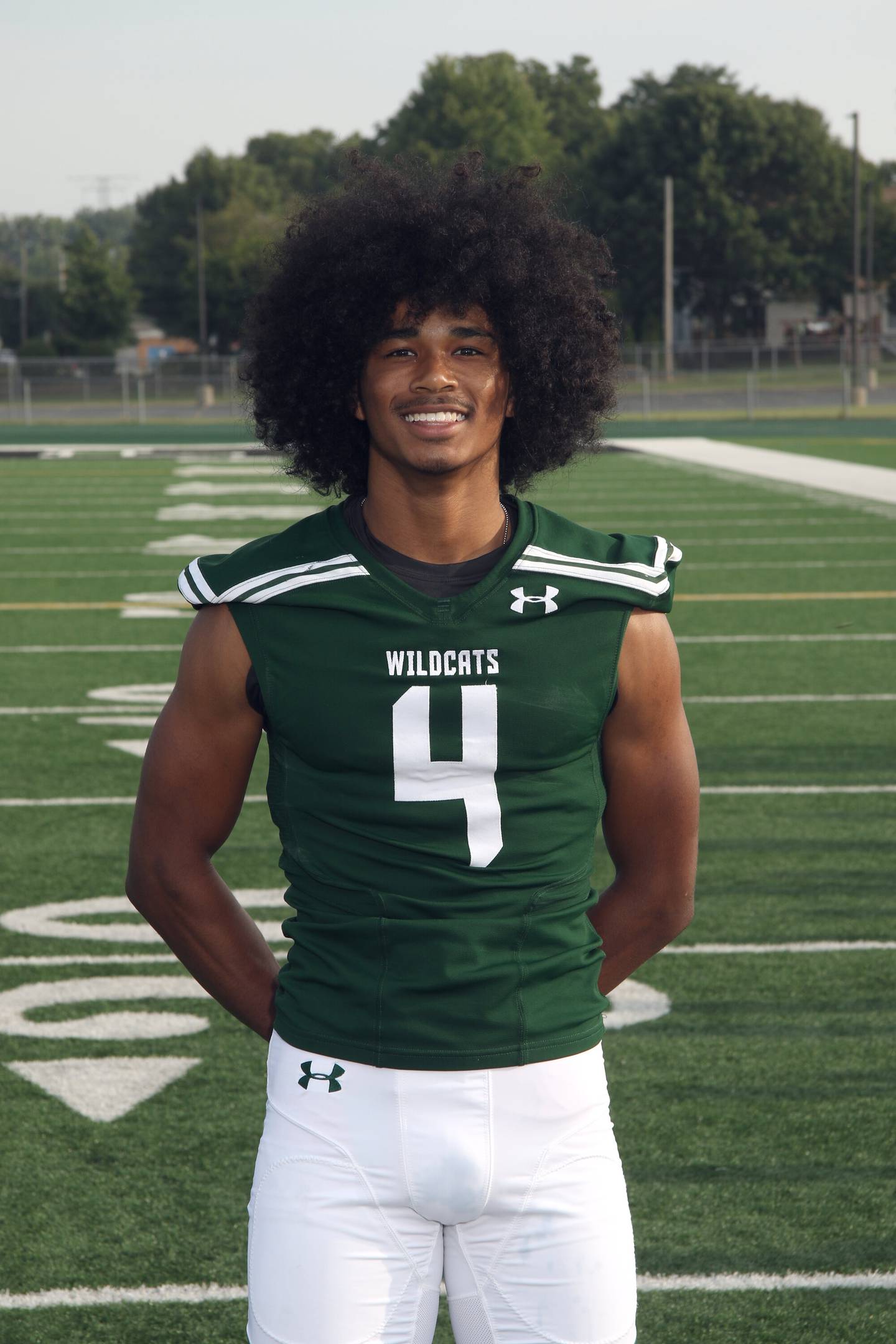 Aaron Larkins Jr., Plainfield Central, RB, sr.
It was a resurgent season for the Plainfield Central program and Larkins Jr. had a big role in making that happen. Larkins finished with 1,545 yards of total offense and 24 total touchdowns, making a splash as a runner, receiver and return man for the Wildcats.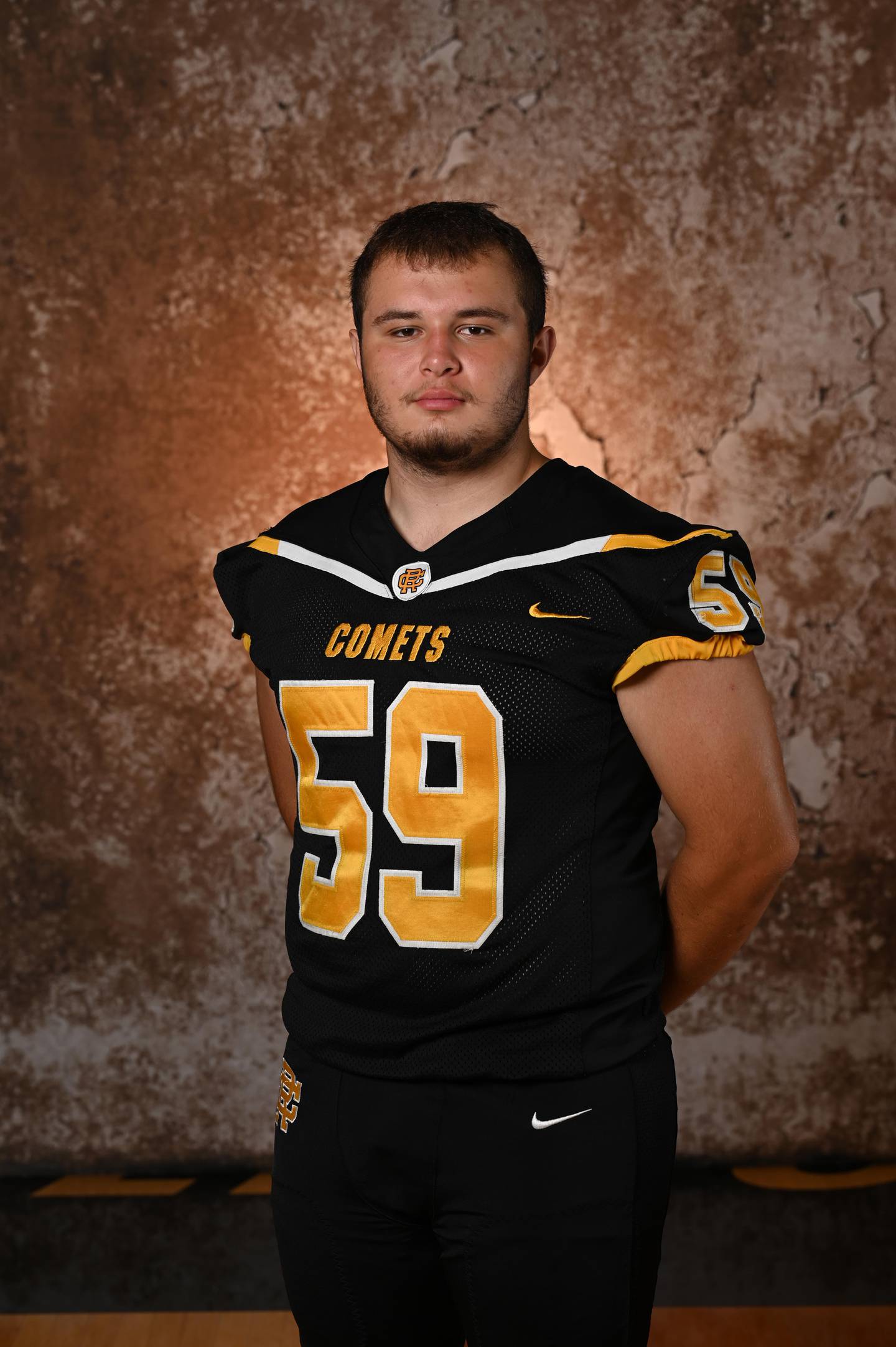 Kody Marschner, Reed-Custer, OL, jr.
Marschner was a monster in the trenches for Reed-Custer, another program that took a dramatic step forward this season. Marschner was an IHSFCA Class 3A All-State pick and as a junior will hopefully provide a solid anchor to help the Comets continue their turnaround.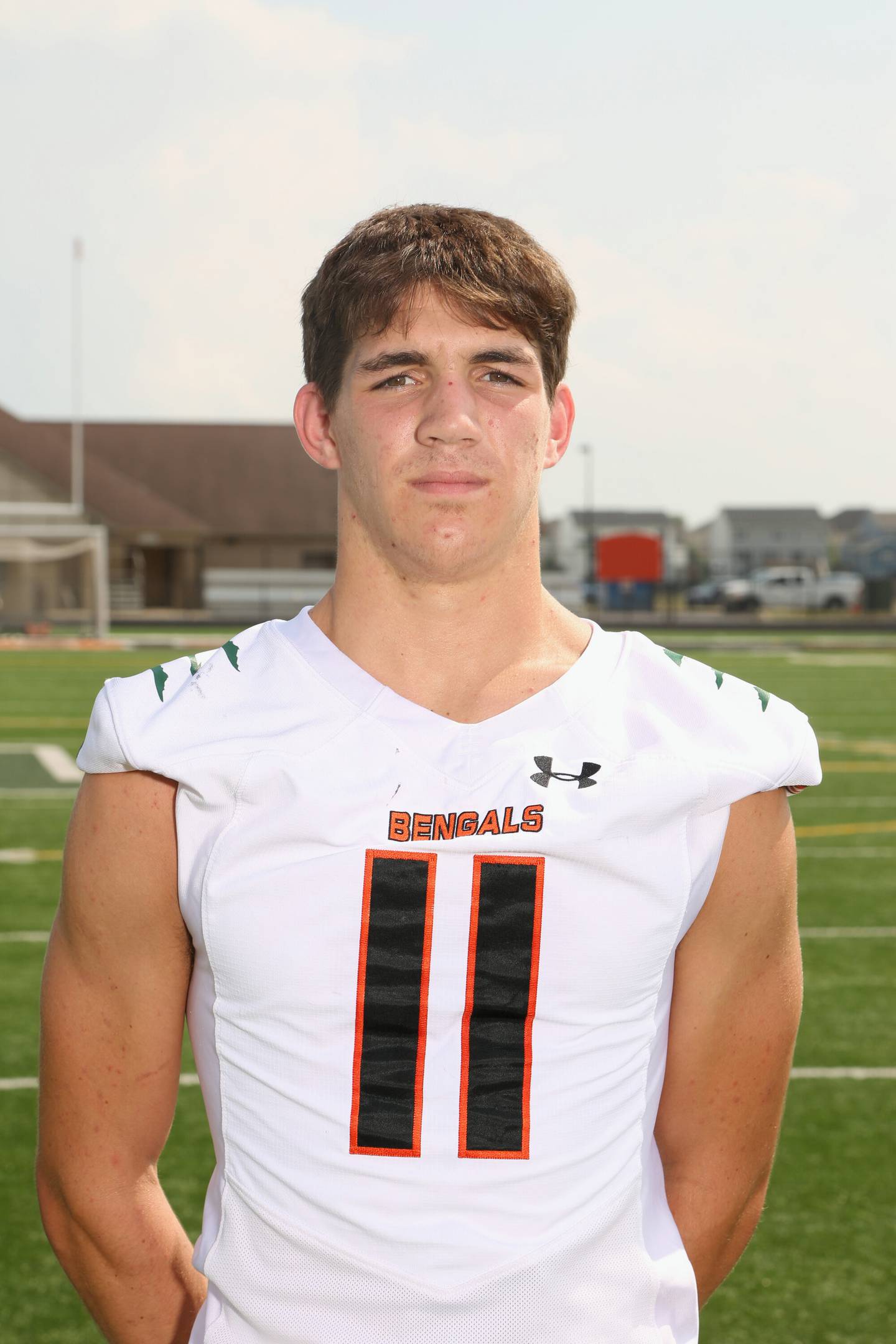 Dominic McDonough, Plainfield East, DL, sr.
McDonough did so much damage behind the opponent's line of scrimmage that it could be easy to believe he started lined up there. McDonough finished with 126 total tackles, including 89 solo stops. More impressively, he netted 27 tackles for loss, which likely helped him secure a Class 7A All-State nod from the IHSFCA.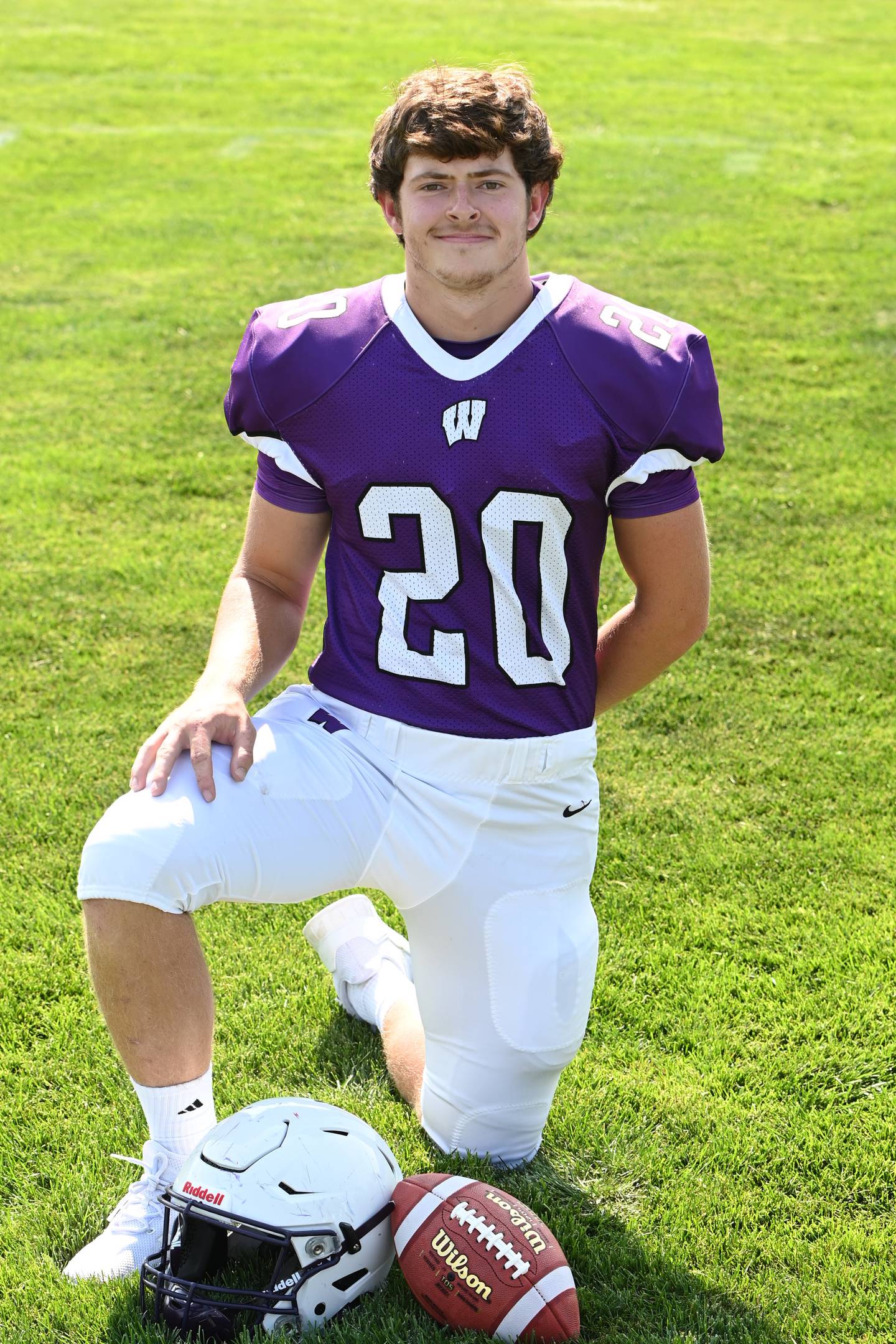 Allan Richards, Wilmington, LB/K, sr.
Richards is a two-time Class 3A IHSFCA All-Stater and he's proven to be an absolute stalwart for a Wilmington defense that provided a base for a state title. He finished his senior season with 101 total tackles and 11 tackles for loss. Richards also brought plenty of value to the table for Wilmington as a kicker.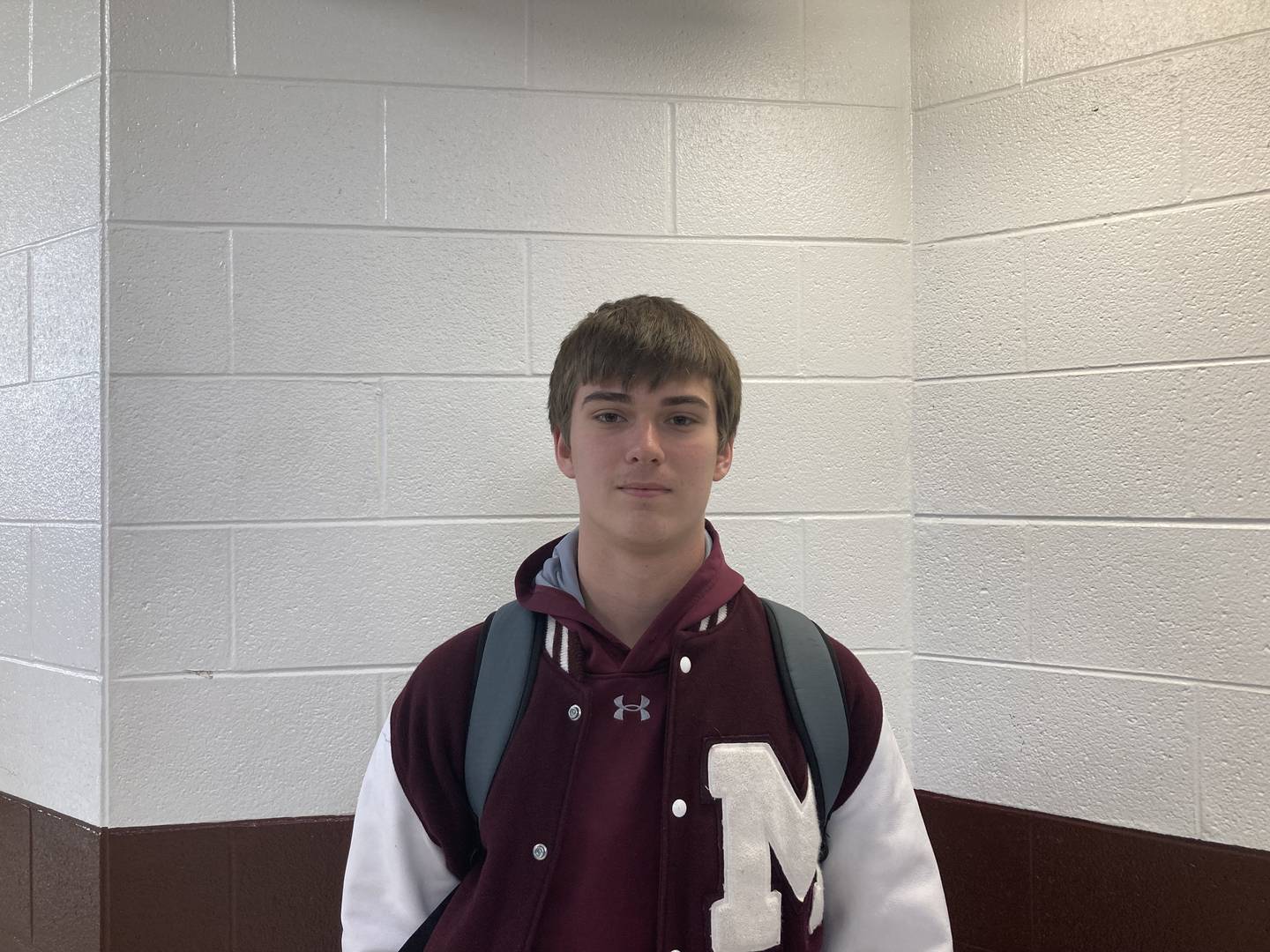 Zach Romak, Morris, QB, sr.
Defenses didn't know how to deal with Romak, who routinely proved he could beat teams with his arm and his legs. Romak passed for 1,630 yards with 16 passing touchdowns and only four interceptions. He also just missed cracking the 1,000-yard rushing bar, finishing with 990 rushing and 13 scores.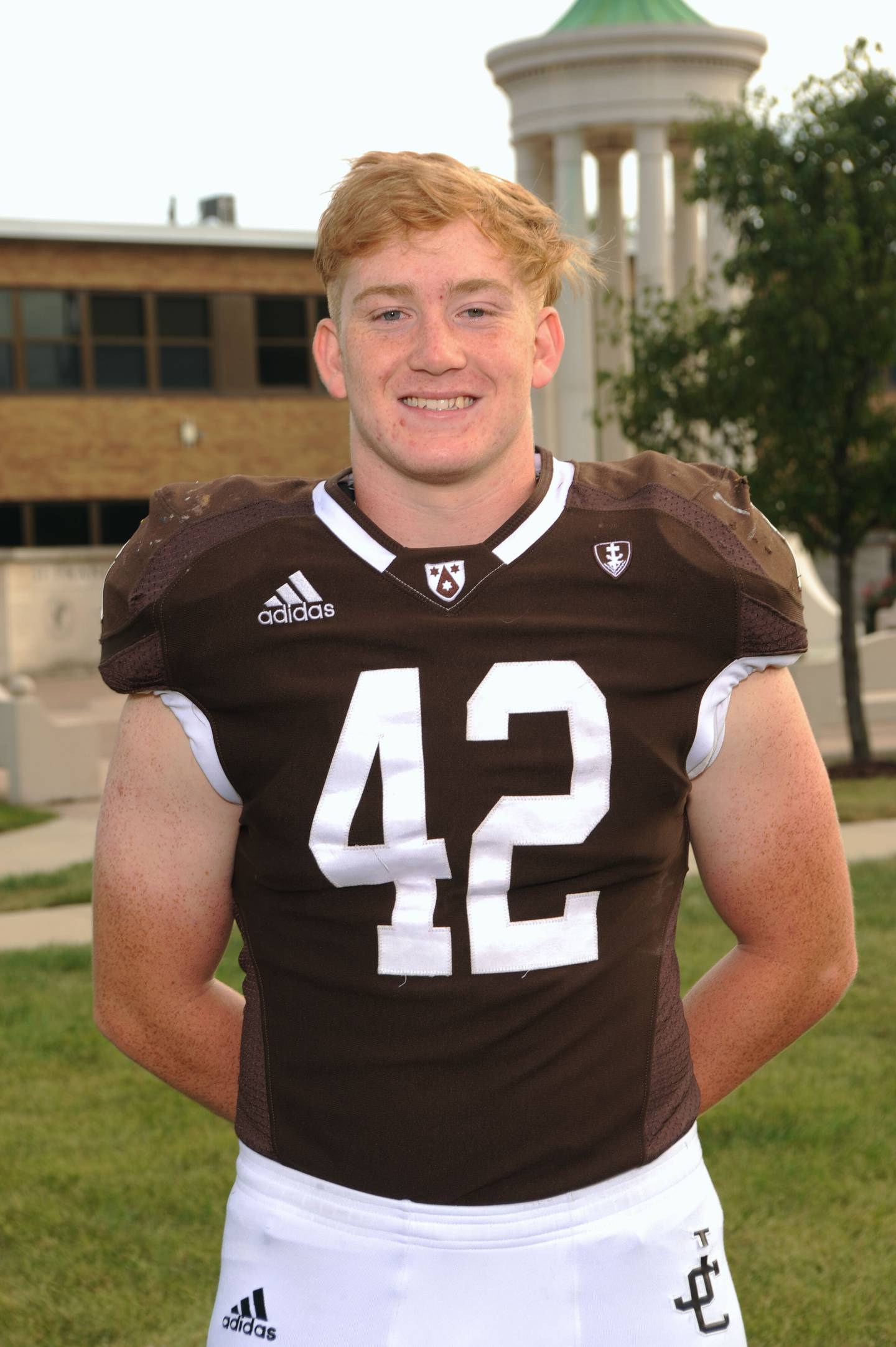 Michael Rouse, Joliet Catholic, LB, sr.
Rouse was an anchor for the Hilltoppers on a defensive unit that was quite solid all season long. The ESCC-CCL Orange All-Conference performer finished the season with 100 tackles, two tackles for loss and two forced fumbles and on the few occasions that teams mounted much of a threat against Joliet Catholic, Rouse was usually involved in extinguishing the attempt.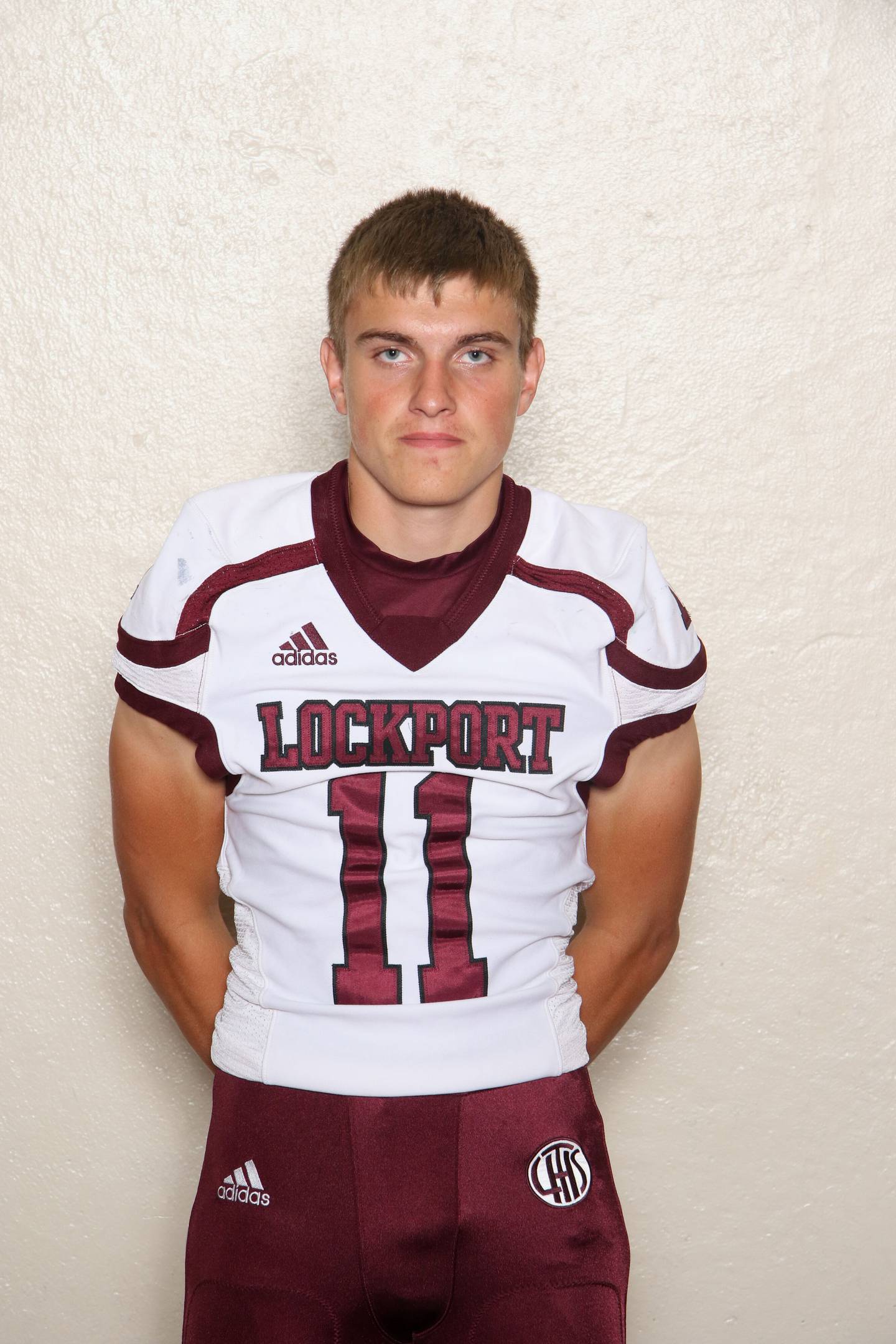 Dylan Schmutzler, Lockport, LB, sr.
Lockport's defensive unit was truly dynamic, but Schmutzler proved to be the unit's centerpiece. Leading the Porters in tackles with 141, if someone did manage to break through the first part of the Lockport defense they likely couldn't elude Schmutzler's grasp. He also finished with 12 tackles for loss and three sacks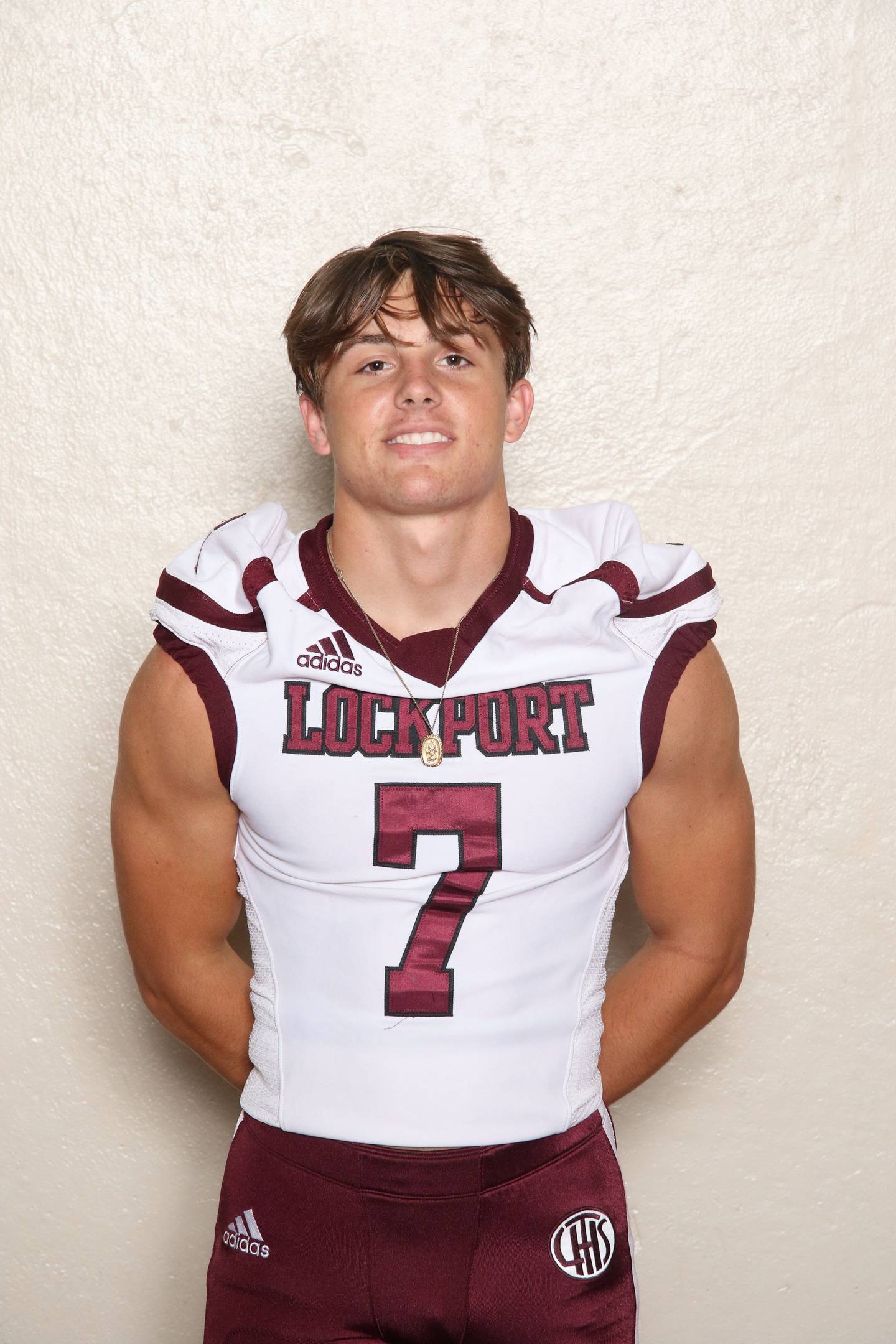 Ty Schultz, Lockport, RB, sr.
Schultz got a late start on the season while recovering from an ACL injury, but he was outstanding once he got up to full steam. He was particularly dominant in the postseason against high caliber competition, finishing with 1,240 yards and 22 touchdowns, with many of those totals being racked up during the stretch run to the Class 8A title.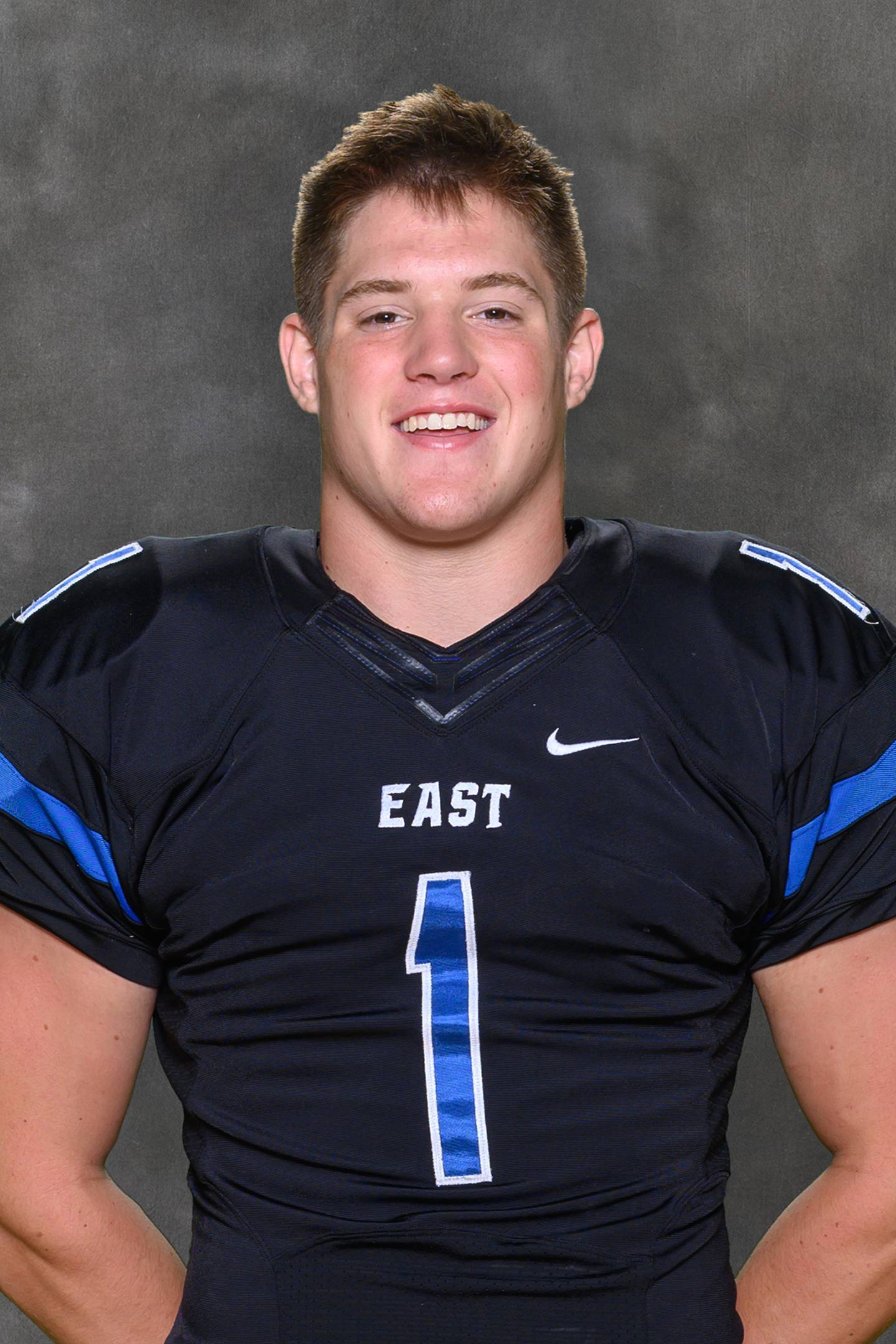 Jake Scianna, Lincoln-Way East, LB, jr.
When you sorted out a tackle pile with the Lincoln-Way East defense, odds are you'd find Scianna at the bottom of it. Scianna made a whopping 144 stops anchoring a young Lincoln-Way East defensive unit and also recorded three sacks and 17 tackles for loss.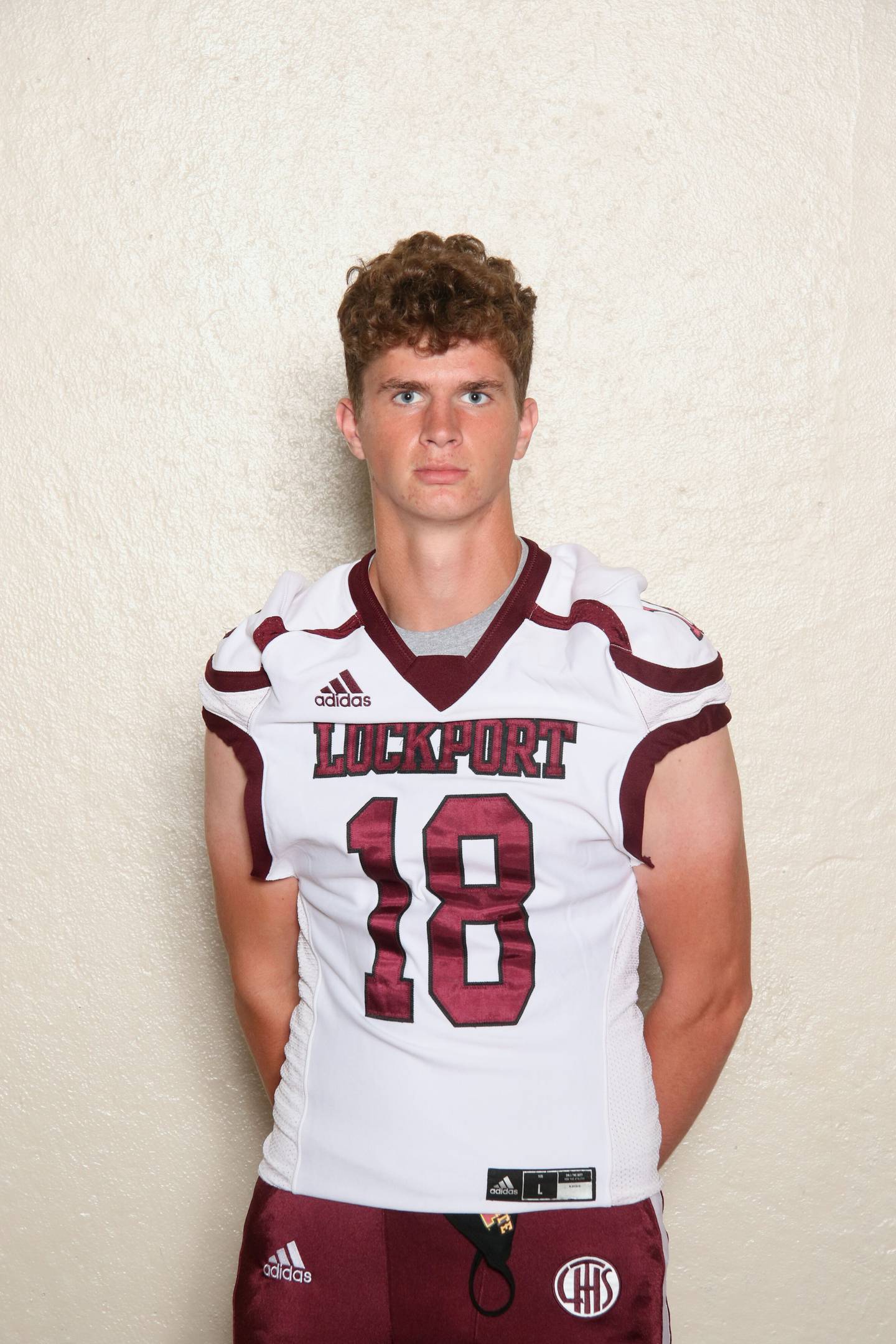 Hayden TImosciek, Lockport, QB, sr.
Timosciek was an excellent field general for the Porters, rarely putting the offense in bad situations. He was deadly on downfield throws as he racked up 2,098 passing yards and 23 touchdowns. The Class 8A IHSFCA All-Stater also only threw one interception on the season, as well.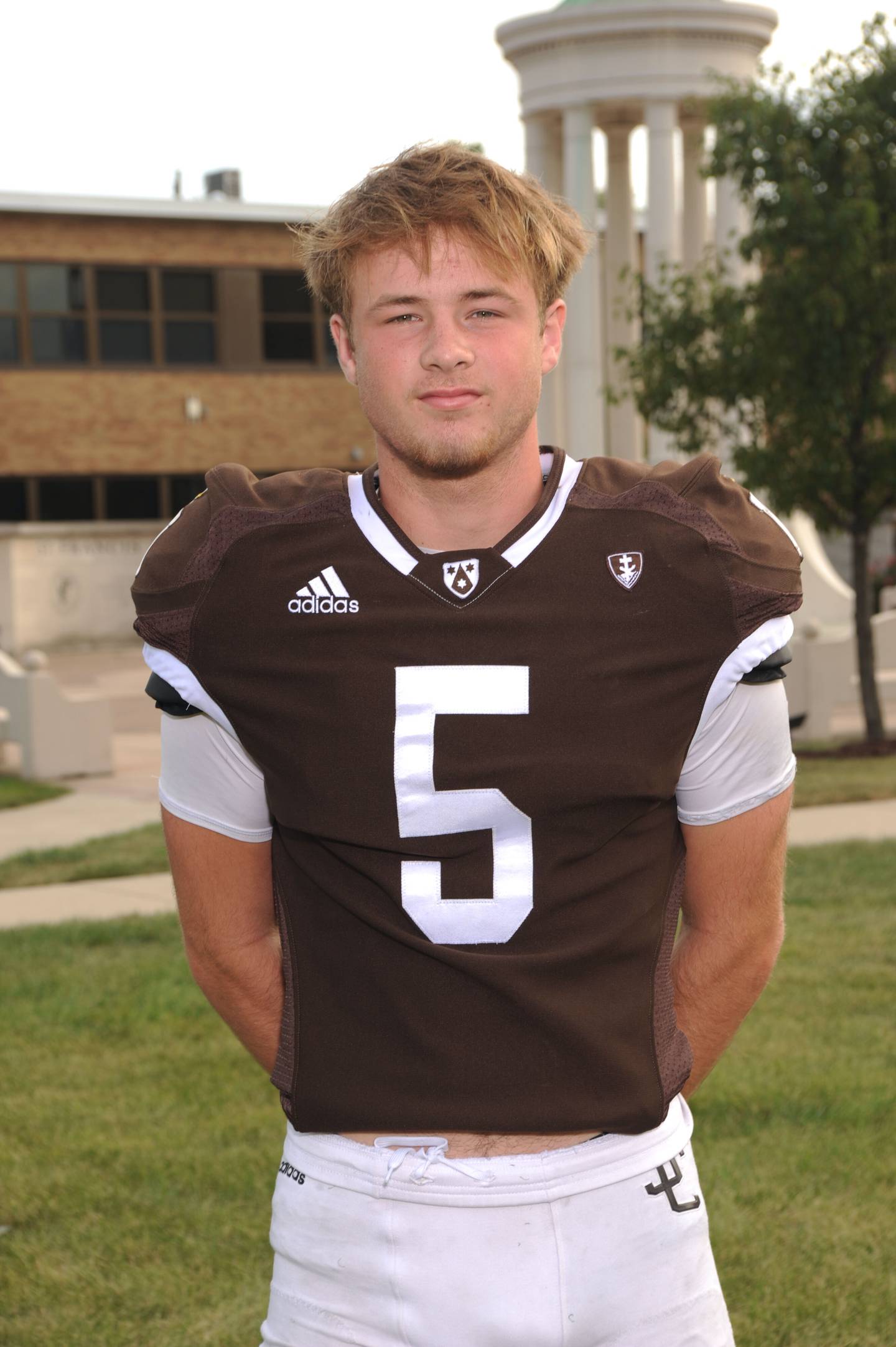 Aidan Voss, Joliet Catholic, QB, sr.
Voss was enormous two-way offensive threat, which made things nearly impossible for opponents to figure out where to send defensive keys. Voss threw for 1,217 yards and 15 passing touchdowns and then added nine more rushing touchdowns to go with almost 600 yards rushing.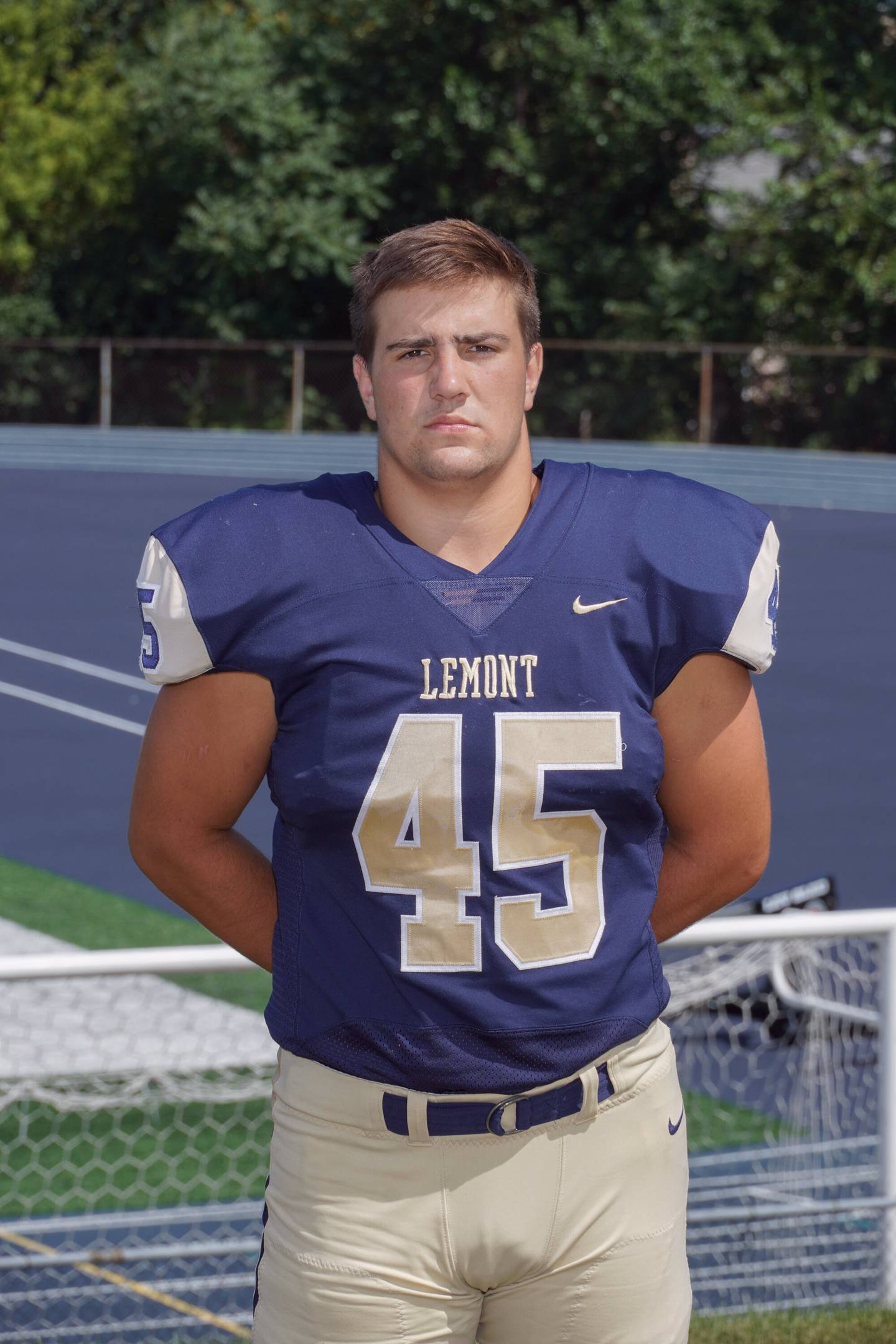 Tyler Wilms, Lemont, DL, sr.
Lemont's defense was simply dominant at times and Wilms was one of the true backbones of that unit. Wilms was extremely difficult to blocks and even when teams expended extra attention to him, they couldn't stop him from amassing 18 tackles for loss and nine sacks.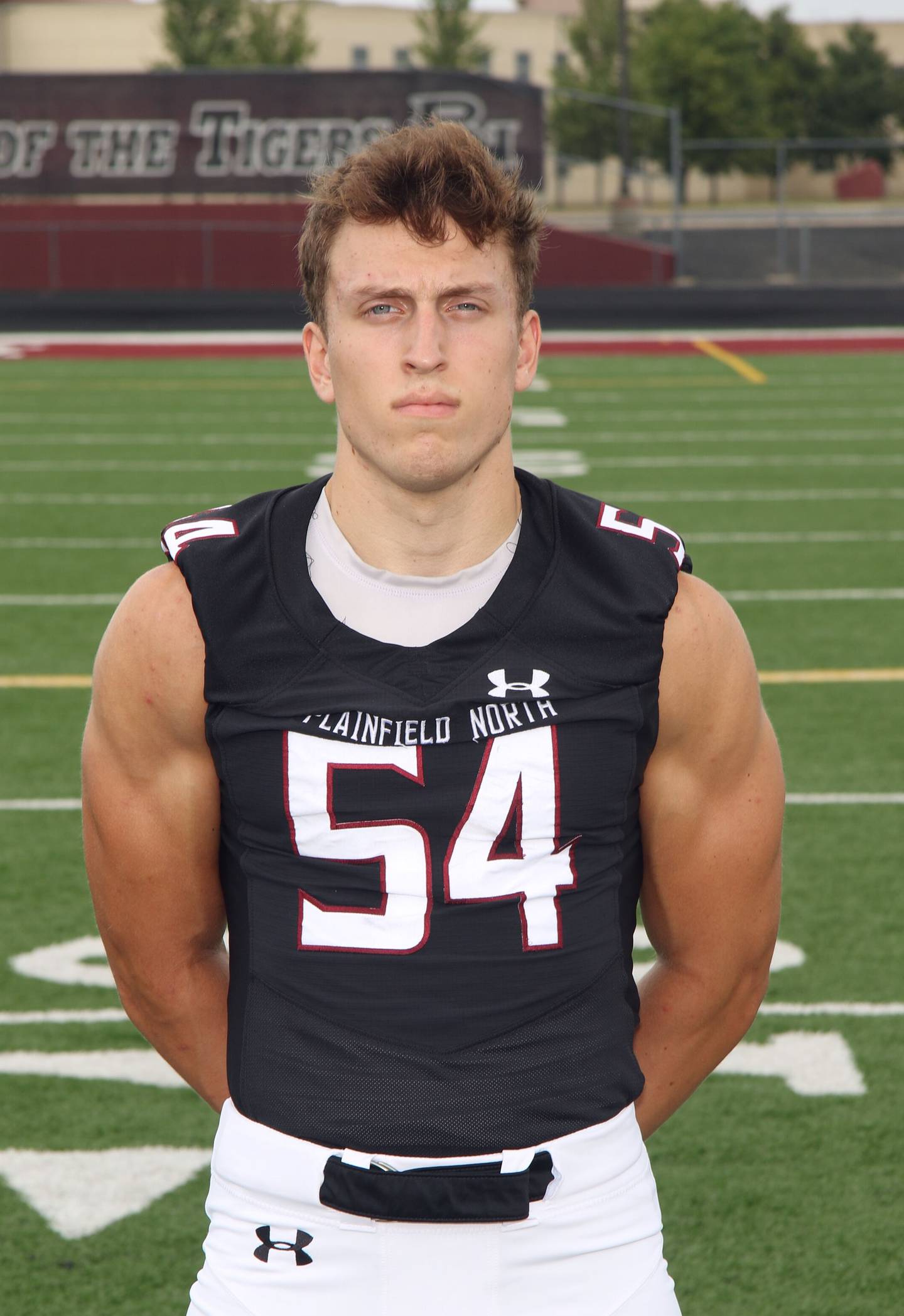 Justin Yeazell, Plainfield North, DL, sr.
Plainfield North revolved much of its success around its defensive unit, and with players like Yeazell in the fold, it was easy to see why. Yeazell set a program record for single-season tackles for loss with 14. He also recorded six sacks and claimed a IHSFCA Class 7A All-State nod.
Second Team
Phillip Carlton, Plainfield North, LB, jr.
Elliot Cassem, Reed-Custer, RB, sr.
Jace Christian, Reed-Custer, RB/LB, jr.
Jake Fieldman, Joliet Catholic, WR, sr.
Jacob Friddle, Wilmington, RB/DB, sr.
Ethan Gallagher, Lockport, LB, sr.
Jared Gumila, Plainfield North, RB, sr.
Jason Harris, Lincoln-Way West, WR/DB, sr.
Malachi Hood, Joliet Catholic, LB, sr.
Trevor Hudak, Minooka, WR, sr.
Colin James, Wilmington, RB/DB, jr.
Jeremy Johnson, Joliet Catholic, DE, jr.
Josh Jones, Joliet Catholic, OL, sr.
Ryan Little, Lockport, WR, sr.
Jorge Loza, Morris, LB, sr.
Danny Martisek, Lockport, WR/DB, sr.
Kaden McCombs, Plainfield North, OL, sr.
Bryan McCoy, Joliet West, LB, sr.
Michael Morgan, Plainfield East, WR/DB, sr.
Nick Sandford, Wilmington, OL/DL., sr.
Payton Solomon, Lockport, QB, jr.
Brian Stanton, Plainfield South, RB, jr.
Honorable mention
Jake Andjelic, Lincoln-Way Central, K, sr.
Brandon Bennett, Lincoln-Way Central, DE, sr.
Kyan Berry-Johnson, Bolingbrook, WR, so.
Brady Best, Coal City, LB, sr.
Anthony Birsa, Joliet Catholic, OL, jr.
Mike Cardill, Lincoln-Way East, DL, sr.
Sean Corneta, Plainfield East, OL/LS, sr.
Ivan Dahlberg, Minooka, LB, sr.
Dom Dingillo, Wilmington, OL/DL, sr.
Bobby Ervin, Bolingbrook, QB, sr.
Matt Francisco, Bolingbrook, DE, sr.
Brayden Garrigan, Providence, WR/DB, sr.
Jon Guch, Lincoln-Way East, DB, sr.
Karsen Hansen, Wilmington, FB/LB, sr.
Anthony Harris, Bolingbrook, DB, sr.
Justin Hemmersbach, Morris, OL/DL, jr.
Connor Huffman, Plainfield Central, QB, Sr.
Matt Hughes, Bolingbrook, C, sr.
Mack Indstead, Lemont, OL, sr.
Patrick Isom, Lincoln-Way East, DL, sr.
Michael Jimmar, Plainfield East, OL, jr.
Dillan Johnson, Joliet Catholic, DT, so.
Myles Johnston, Morris, WR, sr.
Harrison Klein, Plainfield North, QB, sr.
Alex Knaperek, Lincoln-Way East, OL, sr.
Colin Krzeczkowski, Lockport, OL, sr.
James Kwiecinski, Lincoln-Way East, RB, jr.
Tajhuan McClellan, Joliet Catholic, DB, sr.
Jake McPherson, Reed-Custer, QB, jr.
Kamal Mukarram, Lincoln-Way East, DB, sr.
Eric Nowak, Lincoln-Way West, DB, sr.
Charlie O'Neill, Joliet Catholic, DB, sr.
Ethan Obeng, Plainfield Central, LB, sr.
Jake Peterson, Lincoln-Way East, LB, sr.
Dawson Piper, Peotone, LB, jr.
Logan Rooney, Plainfield North, LB, sr.
Lucas Sartori, Joliet Catholic, OK, sr.
Robert Satterwhite, Joliet West, DB, sr.
Nick Seplak, Coal City, RB/DE, sr.
Brandon Shipp, Bolingbrook, LB, sr.
Cody Silzer, Lockport, DL, sr.
Cole Silzer, Lockport, DL, sr.
I'Marion Stewart, Bolingbrook, WR, so.
Alex Tagler, Lemont, DL, sr.
Jack Tremblay, Lincoln-Way East, WR, sr.
Amon Walker, Bolingbrook, DB, sr.
Matt Wallace, Lincoln-Way West, DB, sr.
Ian Williams, Joliet Catholic, DB, sr.
Ashton Yard, Morris, RB/LB, jr.
Grant Zak, Plainfield North, WR, sr.