Like many colleges and universities over the past year, Joliet Junior College saw a significant decline in enrollment as the economic impact of the COVID-19 pandemic created hardships for young people.
JJC President Judy Mitchell said that between 2020 and 2021, the college saw a nearly 14% decrease in enrollment each semester since the pandemic dramatically shifted the way the college had to operate. The college had to convert more than 1,200 classes to a virtual format as the state imposed restrictions to halt the spread of COVID-19.
"That's a significant impact to higher [education], so it's no different for Joliet Junior College," Mitchell said.
Still, Mitchell noted the decrease JJC saw was about on par with other community colleges in the state.
She acknowledged how difficult it's been for students, especially those from low-income families, who had to make tough choices about their education if they or a loved one had lost a job or experienced other hardship.
"It gets to the point of their priorities," Mitchell said. "Are they staying home to help support their family going forward? Are they going to work? How are they going to cover these costs of their education?"
That's why Mitchell said JJC will try to continue offering flexible options for students going forward. The college already announced it is offering a mix of in-person and virtual classes for the upcoming school year.
JJC also has provided about $3 million in federal funds for students in the form of grants to help those struggling to pay for basic needs. The school's foundation also tried to help by contributing to scholarships and for other student needs such as internet access and food.
In addition, with the passage of the federal American Rescue Plan earlier this year, JJC will receive about another $21.7 million, much of which will go directly toward helping students, including those who are undocumented.
The college is even looking into other efforts, such as offering more child care options on its campus for students with children.
With the extra federal help over the past year, Mitchell said JJC is aiming to allow every student to continue their education, even under tough circumstances.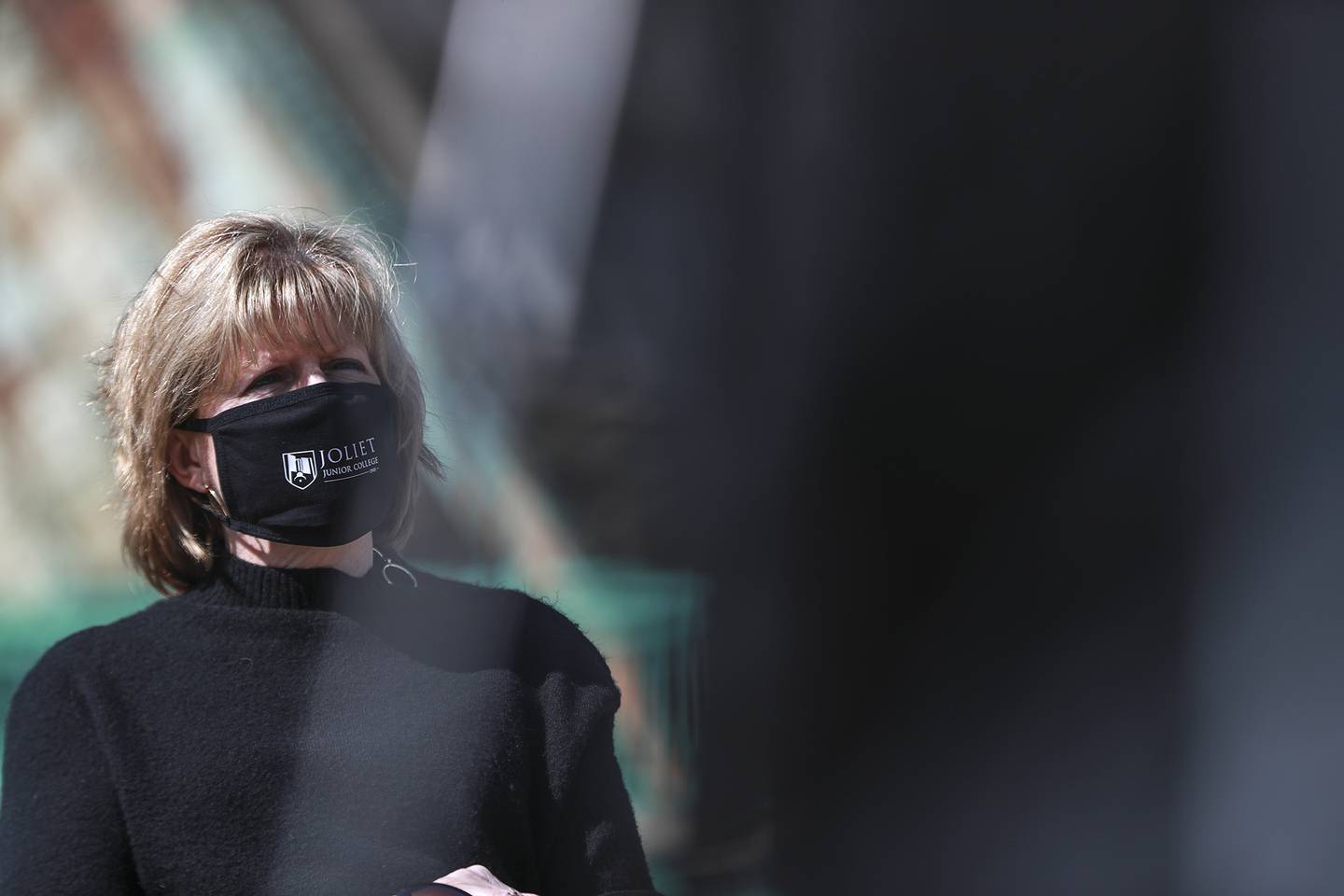 Enrollment numbers also play a significant roll in the college's financial outlook. Tuition is projected to makes up about one-third of JJC's operating fund revenues for fiscal 2022. Local property taxes are expected to make up the bulk of the budget – about 56% – with state funding making up about 9%.
Two decades ago, those rates were more proportional. In fiscal 2000, state funding made up about 18% of JJC's budget.
With the state's own fiscal troubles in the intervening years, JJC has had to rely more and more on tuition and local property taxes to fund its operations.
Mitchell lauded her finance team, which has been drawing up conservative budgets to accommodate the school's fiscal constraints while also keeping tuition flat over the past few years. She said she hoped for the state funding portion of JJC's budget to stabilize in the coming years.
The fiscal 2022 budget will be the 49th in a row that's balanced, according to the school. Mitchell said the college also managed to save some money during the pandemic on expenses such as travel. Holding off on hiring over the past year also saved JJC some money.
"It's just like at home," she said. "If your budget is cut, you watch every expenditure."