OTTAWA — The La Salle-Peru volleyball team got on a roll at the end of the first set during Thursday night's Interstate 8 Conference match against Ottawa.
The Cavaliers then rode that groove to a 25-13, 25-15 victory over the Pirates at Kingman Gymnasium.
[ Photos: L-P vs Ottawa volleyball ]
L-P scored the final eight points of the opening set — five on kills from senior Addie Duttinger — then used an early five-point serving spurt from Marissa Sanchez to take control of the second set.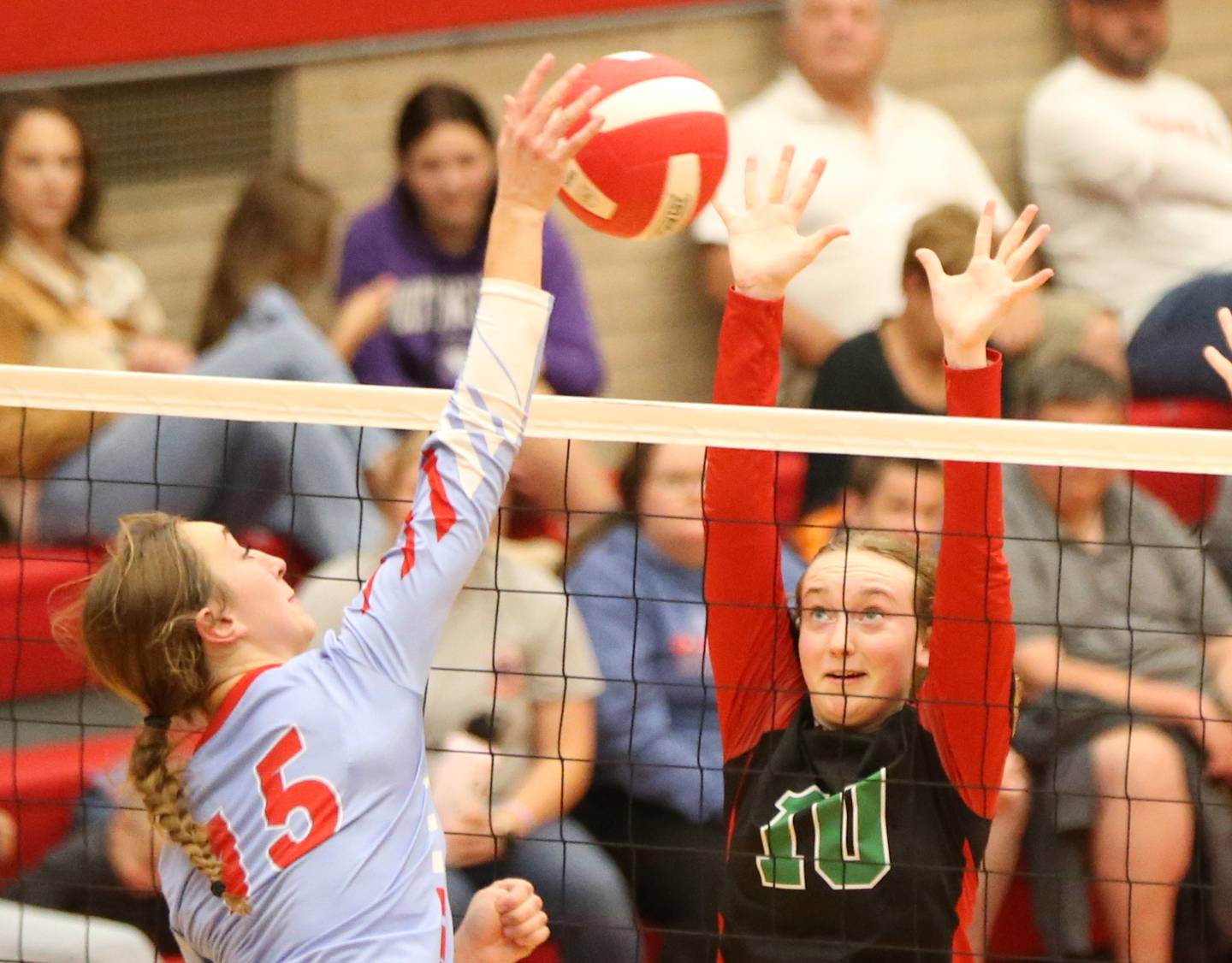 "The day before a match we get a scouting report that (L-P) Coach (Mark) Haberkorn puts together for us and then we work on the things on that report about our opponent," said Duttlinger, who finished with a match-high 10 kills to go along with seven digs. "We go over the other team's tendencies and what things they want to do in certain situations.
"We talked about defending Ottawa's tip a lot (in Wednesday's practice), but to be honest, I feel like the fact that we just played steady was the biggest key for us tonight. I feel like this may have been our best all-around match all season. We just seemed to get on a roll toward the end of the first set and kept it going."
"Ottawa is a very good team without a doubt, but this was just one of those nights where everything seemed to go our way."

—  Mark Haberkorn, La Salle-Peru volleyball coach
La Salle-Peru (16-3, 4-1), which has now won five straight and 12 of its last 13, also received solid all-around matches from Katie Sowers (six kills, seven digs, six assists), Addison Urbanski (four kills, seven digs, 16 assists, 12 points), Ava Currie (four kills, two blocks), Aubrey Duttlinger (three kills), Sanchez (seven digs, seven points), Bridget Hoskins (six digs) and Kaylee Abens (five digs, seven points).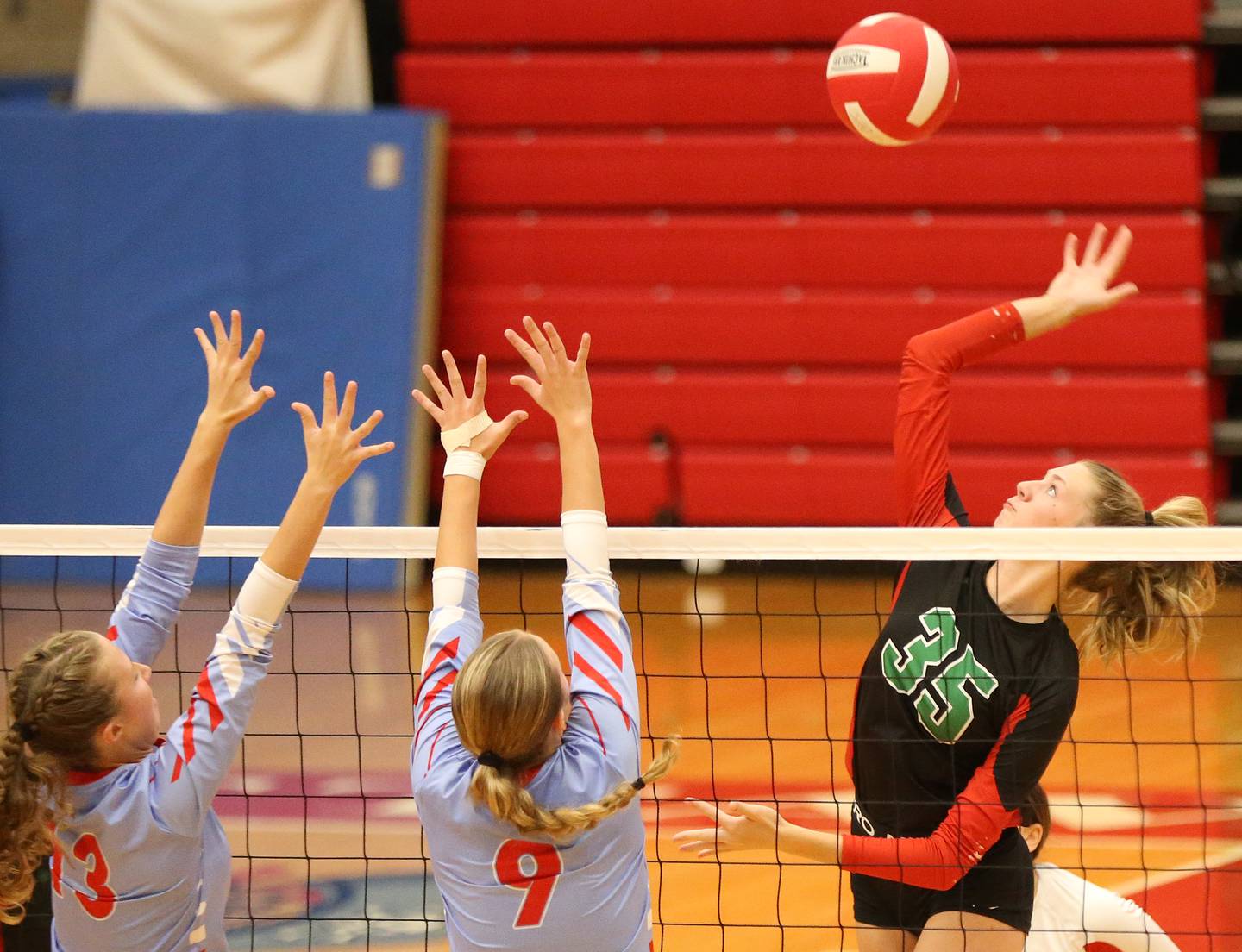 "Anytime we play here in Kingman I'm worried about serving and serve receive because of the depth perception," Haberkorn said. "In all of my years coaching we've probably missed more serves here than in any other gym. Tonight, I thought we were very above average in both aspects and that in my mind was a big key for us.
"We also had a very good hitting percentage. We were able to find the floor (for kills) no matter how we had to do it. I also thought our all-around defense was solid as well. We executed very well the entire match.
"Ottawa is a very good team without a doubt, but this was just one of those nights where everything seemed to go our way."
The opening set was tied early at 5-5 after Ottawa kills from Addison Duggan and Ryleigh Stevenson sandwiched around an ace by Chey Joachim. The Cavs used a kill from Currie and a trio of Pirates errors to push ahead, then later, the eight-point service burst by Urbanski to close the set out.
L-P jumped out to leads of 12-5 and 17-8 in the second set. Ottawa cut the deficit to six after a kill and block by Joachim, but the Cavs then scored eight of the final 12 points to secure the victory.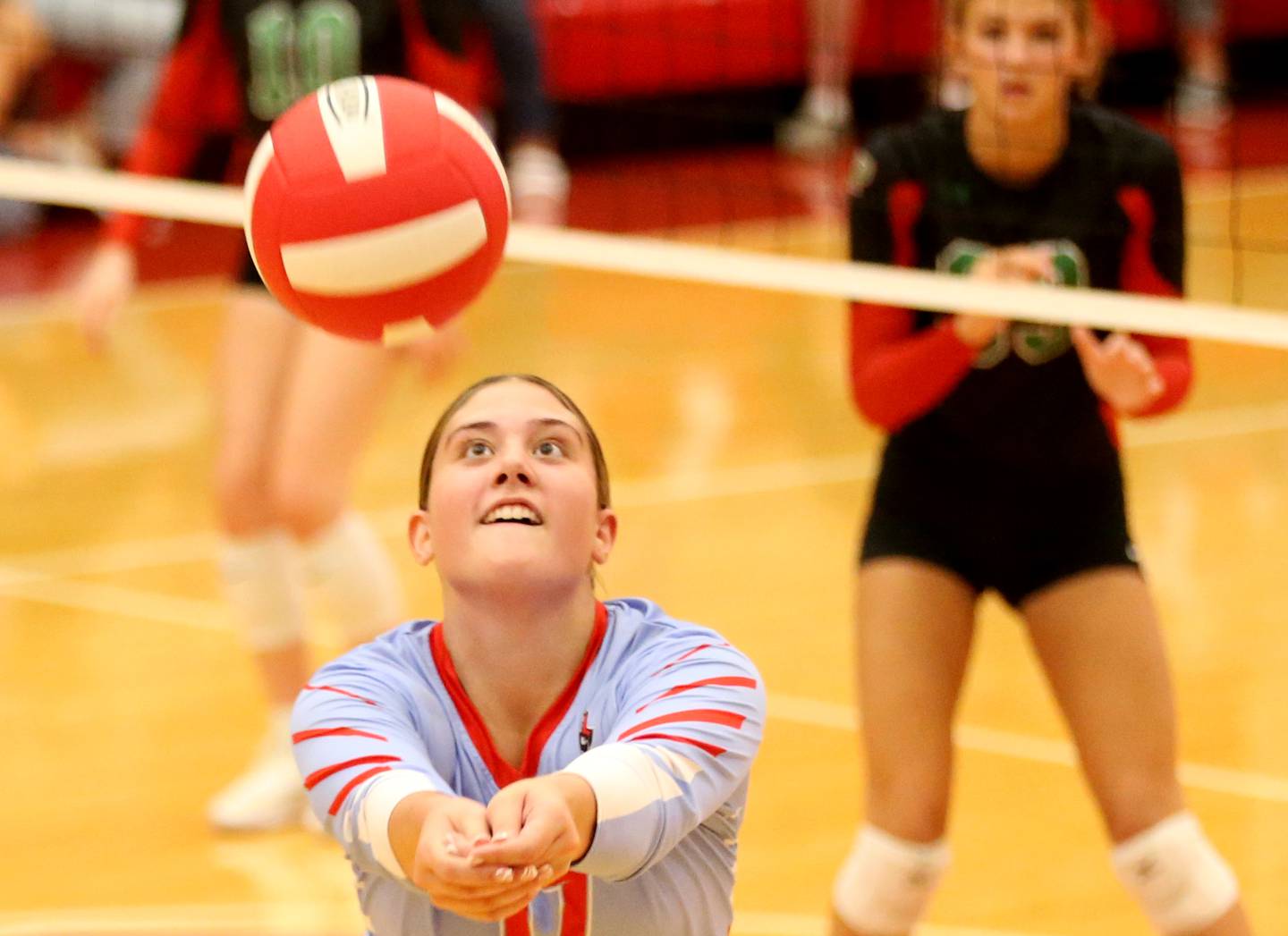 Ottawa was paced by five kills from Joachim, four from Stevenson and three from Duggan.
"This was the second straight match where we didn't play well and had way too many all-around errors, both mentally and physically," Ottawa coach Jenn Crum said, her squad now 18-5 overall and 2-2 in league play. "We played complacent, were afraid to make mistakes and L-P took full advantage of that. They just played a smooth and steady match and that's what you have to do to win.
"I tell the girls all the time, the road to success is going to have some bumps in it. We are just in one of those bumps right now, but we'll find a way to find that smoother road. We've played some really good teams tough and beat them this season, but the last two matches we just haven't played up to our capabilities.
"We'll get things turned around."
Ottawa is next in action at Streator on Monday, while L-P hosts St. Bede on Tuesday.