The football season provided plenty of excitement and memorable moments for Sauk Valley area teams and fans. Looking back, there was a lot that stood out in the region.
Here are five interesting statistics from the 2023 regular season:
2
The number of Sauk Valley area 11-man football teams with a 1,000 yard rusher and a 1,000 yard passer.
The Dixon Dukes and Oregon Hawks were the only area teams to achieve this feat during the regular season.
Dixon senior quarterback Tyler Shaner passed for 1,256 yards (83 for 136) and 16 touchdowns, while senior running back Aiden Wiseman rushed for 1,016 yards (137 carries) and 11 touchdowns, helping the Dukes to their best season since 2017 – a year they also went 8-1 during the regular season ahead of a 10-2 finish.
The Hawks, another Big Northern Conference team, found similar success gaining yards on the ground and through the air.
Oregon junior quarterback Jack Washburn passed for 1,046 yards (67 for 143) and nine touchdowns, while junior running back Logan Weems rushed for 1,009 yards (195 carries) and 14 touchdowns. The Hawks' balanced offense helped them to a 5-4 record and their first playoff appearance since 2014.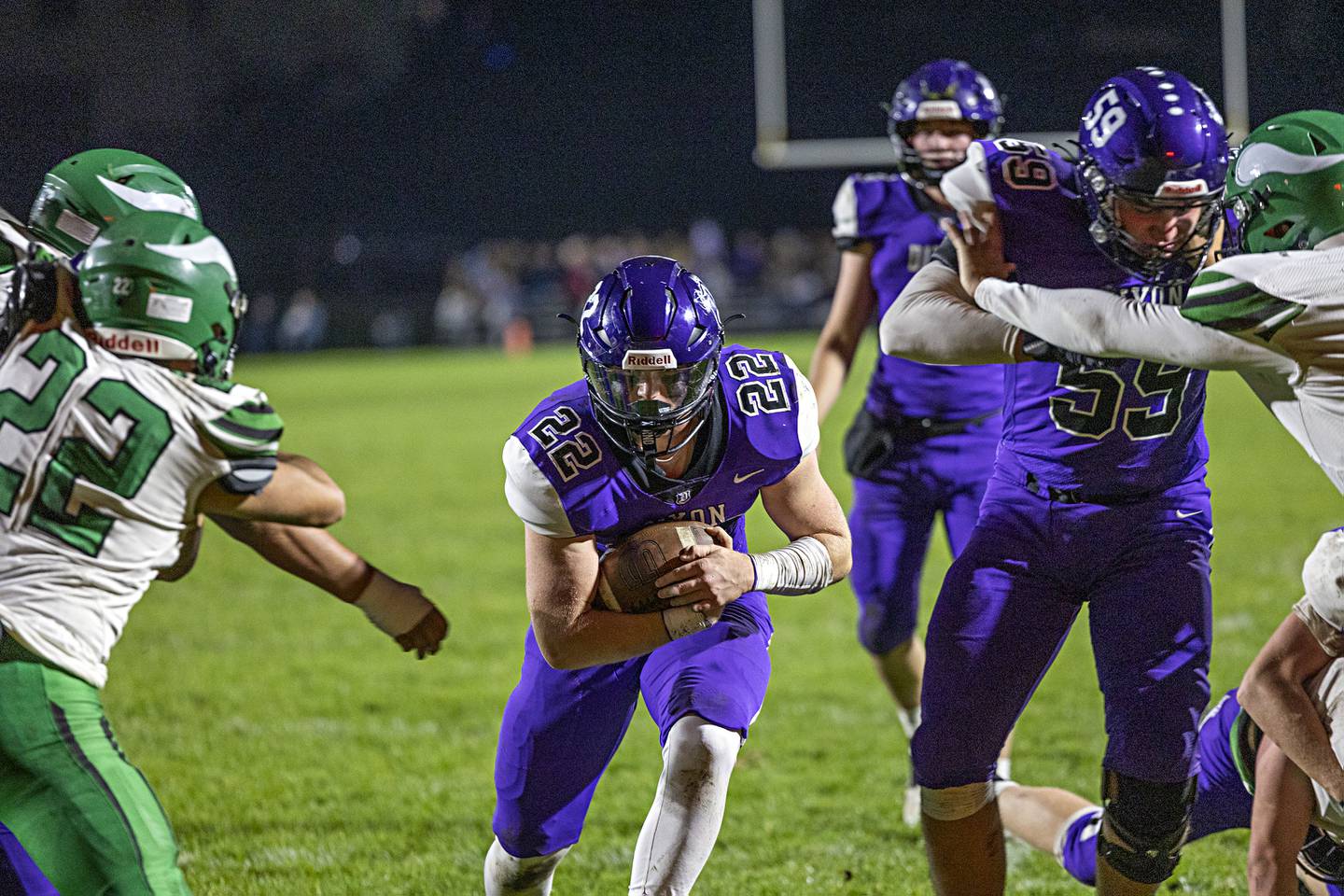 7
The number of area football teams that posted a record of 7-2 or better. Amboy (9-0), Dixon (8-1), Morrison (8-1), Milledgeville (8-1), Newman (7-2), Forreston (7-2) and Polo (7-2) each posted a win percentage of at least 77.8% this season. Out of 16 area teams, that makes up 43.8%
25
The total number of takeaways Newman's defense created this season. With 13 fumble recoveries and 12 interceptions, the Comets averaged a whopping 2.8 takeaways per game. Newman's defense also limited teams to 13.2 points per game, allowing 20 or more only three times this season: 20 in an overtime win over Class 6A Rock Island (3-6), 20 to Class 3A powerhouse Princeton (8-1) and 34 to Class 4A Kewanee (8-1).
37
The number of years since Amboy's last undefeated season. The Clippers capped a four-year run of unbeaten seasons in 1986, a stretch that included a 1984 Class 2A state championship. This year's team will try to replicate what the 1984 squad did with an undefeated state championship season, only this time in 8-man football.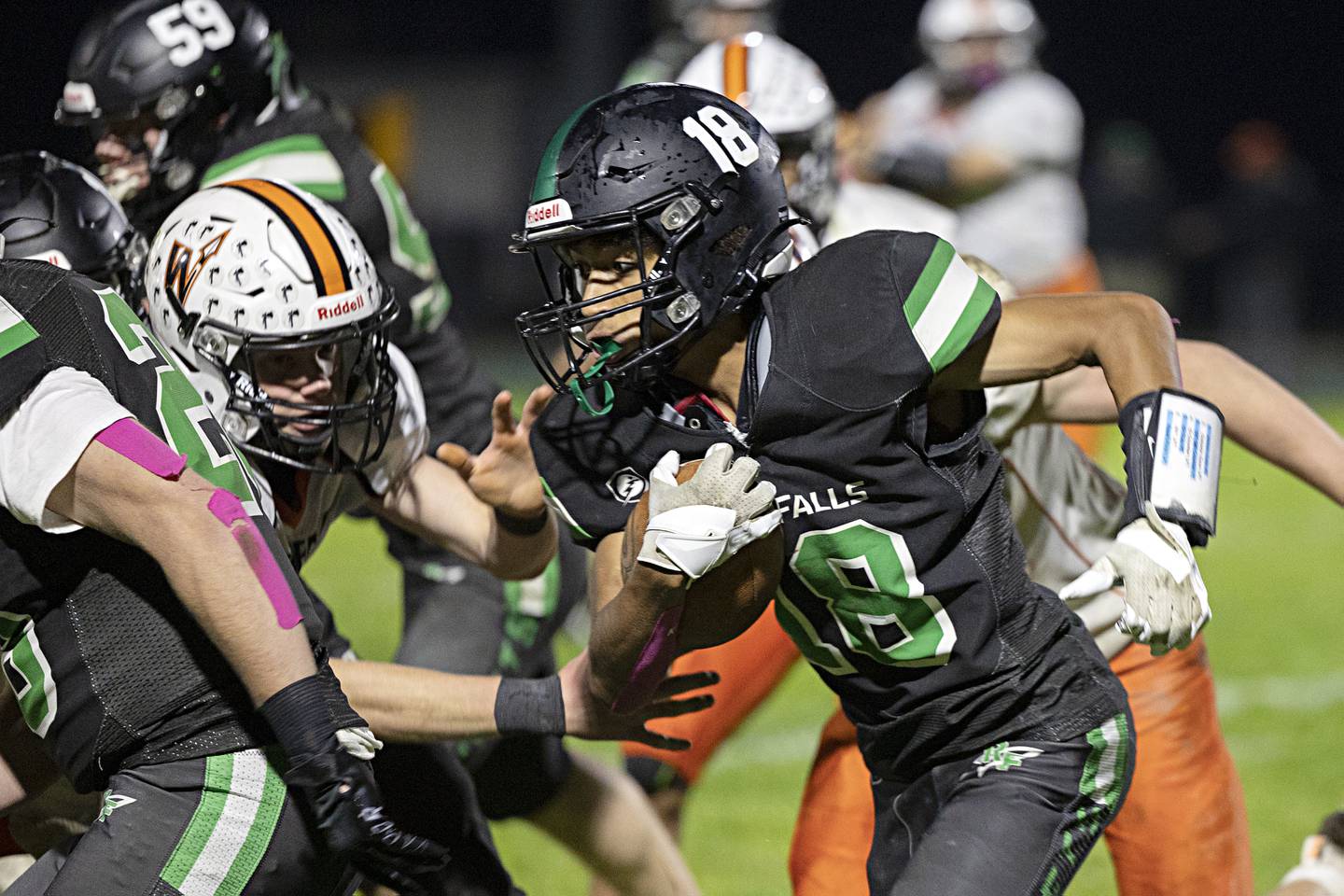 41
Rock Falls defeated Winnebago 41-35 in Week 9, posting its highest point total in a game since Week 2 of 2016, when it defeated Mendota 53-48. That win pushed the Rockets to their best season since 2017, a year they finished 3-6. Rock Falls topped Rockford Christian 21-16 in Week 5 for its other win. After a winless 2022 season, the Rockets are showing signs of progress in their rebuild.