A best-selling author from Batavia introduces a new book series for children about health, wellness and nutrition, according to a news release.
Donna Fatigato will hold a book signing event for her new collection titled "Bucky & Daisy's Moody Adventures" from 9 to 11 a.m. Sunday, Nov. 21, at Trend + Relic, 1501 Indiana Ave. in St. Charles.
The collection of books gives life to characters Bucky and Daisy by teaching kids how mood is connected to health, wellness and nutrition – conveyed in a light-hearted educational way. Bucky and Daisy love to play, but while doing so, their moods suddenly change one day as part of the adventure.
"I would find myself saying it repeatedly, a person can exercise all they want, but if nutrition is not part of their overall plan, they will have a harder time in reaching their goal," Fatigato stated in the news release.
During each reading, the children will learn self-love and self-care, visual guided through imagery to promote calmness and relaxation. Fatigato wants children to understand how each adventure will affect their mood, energy and overall well-being, the release stated.
"These books are about fueling the body and mind with nutrition, exercise and positive self-talk, while embracing our outer shell that protects our inner health and beauty," Fatigato said. "I want kids to be comfortable in their own skin."
Each book features a "Parents Corner" that offers suggested activities for exercise, ways to apply positive habits, simple mind-body techniques for relaxation, and healthful but fun recipes to enjoy.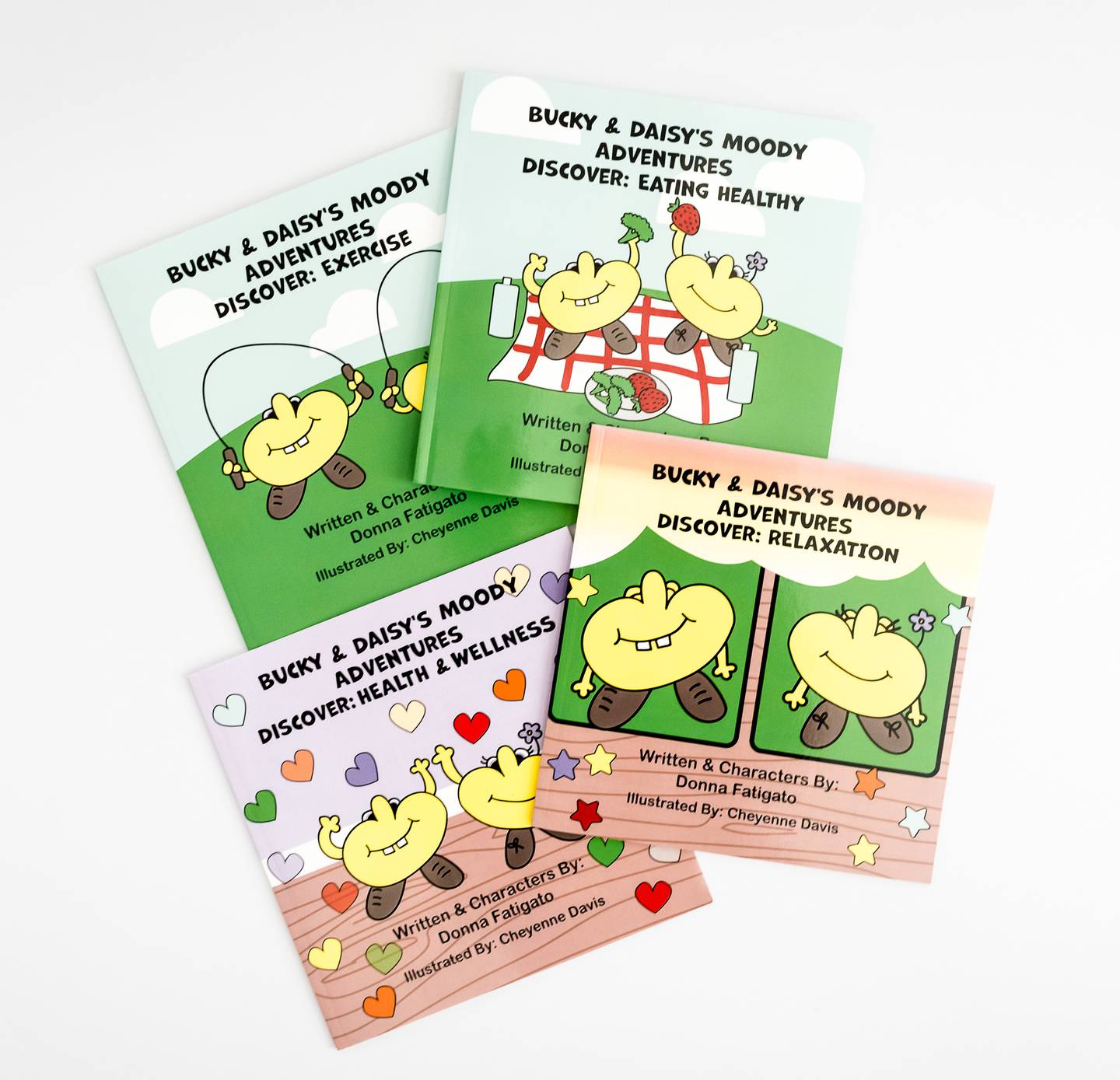 For the past 40 years, Fatigato has been a certified personal trainer, group fitness instructor and wellness cooking coach, creating a brand to assist all generations to live their best quality of life. Her interactions with her adult clients gave her the idea for the books and story line.
In addition to the book signing, she will host a holiday cooking class from 5:30 to 6:30 p.m. Thursday, Dec. 2, via Zoom.
For more information and how to register for either event, visit Fatigato's website at www.donnafatigato.com.