When Donna Stratton first started taking cake decorating lessons a few years ago, she was just looking for something fun to do in the winter.
But Stratton soon found she loved cake decorating. Now, she owns a cupcake shop in Algonquin, Clock Tower Cupcakes, on 123 S. Harrison St., that currently takes online orders only at ClockTowercupcakes.com.
Donna and her husband, Ken, who also owns the shop, are looking to expand with a walk-up service window, and after that, a walk-in store.
Most of the work involved in making this happen will revolve around the shop becoming compliant with the Americans with Disabilities Act, putting in a wheelchair ramp and widening the business' door.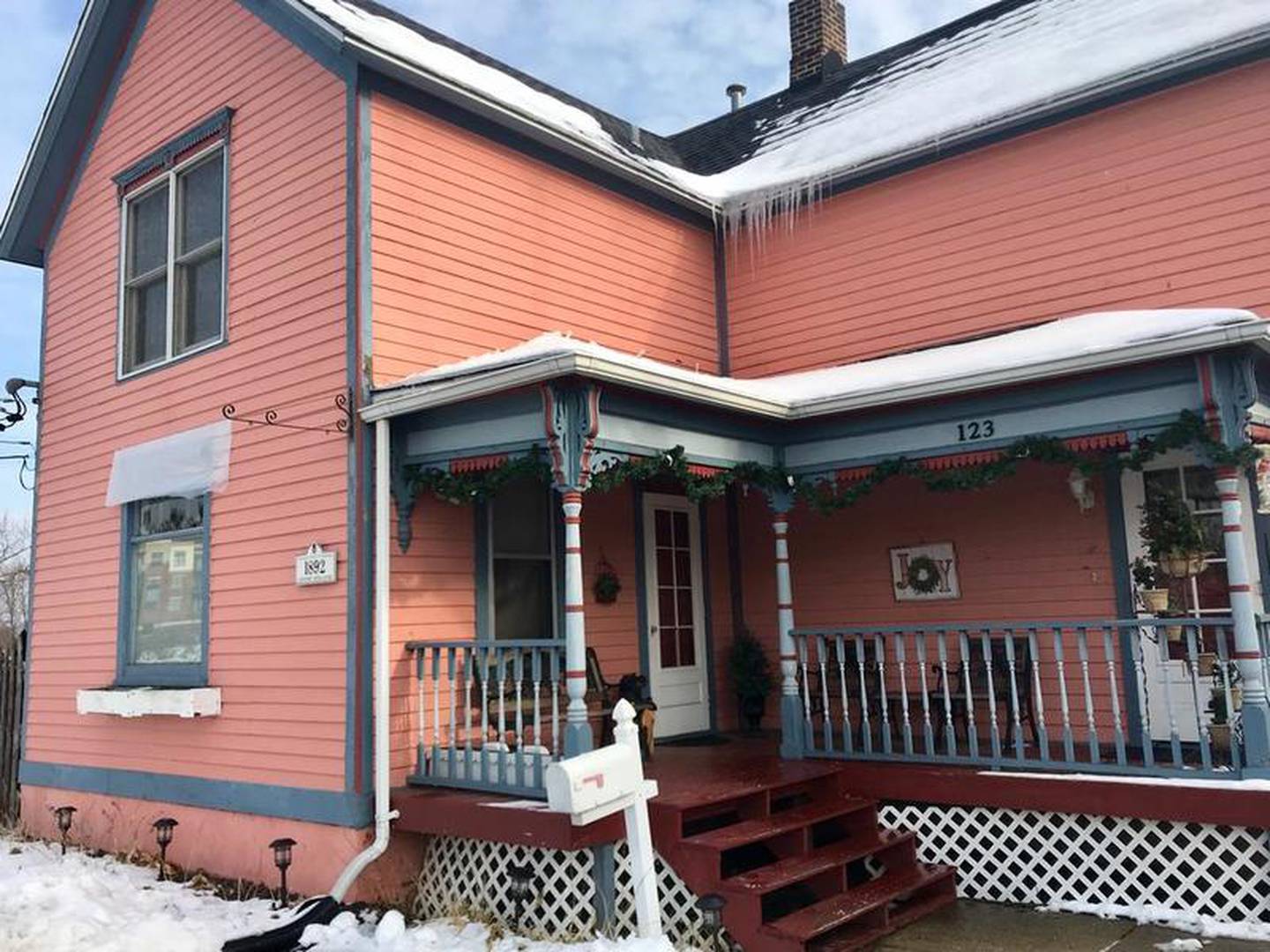 Opening an in-person, walk-in store always was the Strattons' plan, although the pandemic slowed their progress.
Ken Stratton worked at a fabric architecture company, which did a lot of trade shows – an industry that suffered with restrictions on gatherings and social distancing because of the highly infectious COVID-19.
This meant the Strattons didn't have the money to spend on the ADA requirements needed to have a walk-in store.
It also meant, however, that Ken Stratton could do a lot of the labor in building the actual bakery, Donna Stratton said. And, because of the pandemic, a lot of other businesses had to pivot to doing more for customers online, as well.
"COVID taught people how to do curbside pickup, and so that's what we do now," Donna Stratton said. "We do also offer delivery."
The cupcake shop started online orders in May. Stratton says business since then has been slow but steady, with most orders coming in for the weekends.
"Cupcakes make people happy," Donna Stratton said. "It's a comfort food."
Stratton hopes to have the wheelchair ramp and a walk-up service window built in 2022. Realistically, the Strattons are anticipating a 2023 opening for their walk-in shop, she said.
For Donna Stratton, who does accounting work for the Barrington Chamber of Commerce, making and decorating these cupcakes is "my creative outlet," she said.
While most customers have been enjoying the classic cupcake flavors, chocolate and vanilla, she also has lemon, almond, pecan pie and spice. For the future, Clock Tower also is working on cake donuts and a cinnamon crumb cake flavor.
Icing flavors are chocolate, vanilla, almond, peanut butter, strawberry, mint and caramel.
Among the designs that Clock Tower creates for the cupcakes are roses, sunflowers, hydrangeas, tulips, poinsettias and carnations.
Based on feedback she's received in person and on Facebook, customers already seem excited for the walk-in shop to open, Donna Stratton said.
"The enthusiasm's there," she said.