Glad to spice the weekend with the ease of a carryout meal, we thought of Flagship on the Fox in St. Charles.
The online ordering there is a cinch, with easy-to-use add-on and substitution options to fully customize dishes from a plethora of interesting sauces to cheeses and other items such as gluten-free wraps and buns, plus cocktail kits.
The building's versatile design has us yearning for spring and the Fox River views from the patio tables set indoors but open-air thanks to raiseable glass garage doors.
Flagship on the Fox is in the northern part of the building that formerly housed Chord on Blues on Riverside Avenue, a block south of Route 64, behind the Arcada Theatre.
It serves an array of grilled cheese specialties, along with burgers and sandwiches, completed by interesting salads and wraps and some pub fare favorites including fish 'n' chips and fish tacos.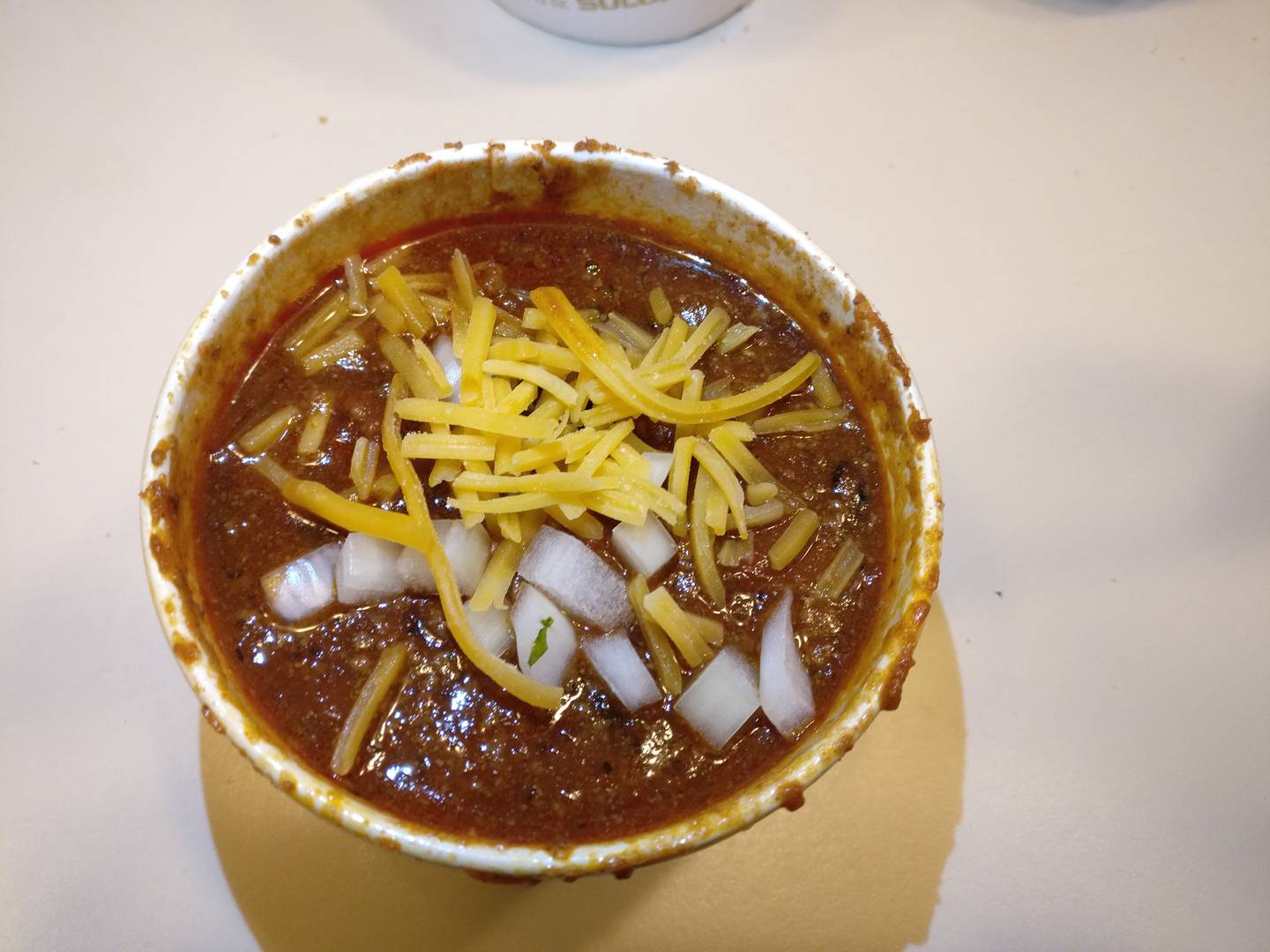 We ordered dishes we were unfamiliar with on this visit, but have to note some of the past favorites, the generous appetizer of three sliders; a terrific ahi tuna salad with slices of tender, seared, sesame-crusted tuna; and the Flagship burger, featuring an 8-ounce, special blend of beef ground fresh daily. It arrives piled high with applewood smoked bacon, white cheddar, lettuce, tomato, crispy onion strings, avocado and mayo.
For this meal, we started with a bowl of the chef's chili that was deliciously thick with ground beef, complemented by chunks of tomato and two types of beans. It arrived home hot and zesty, and was accompanied by separately packaged garnishes of onion, shredded cheddar and oyster crackers, letting each of us adjust our own flavor profile for the warming starter.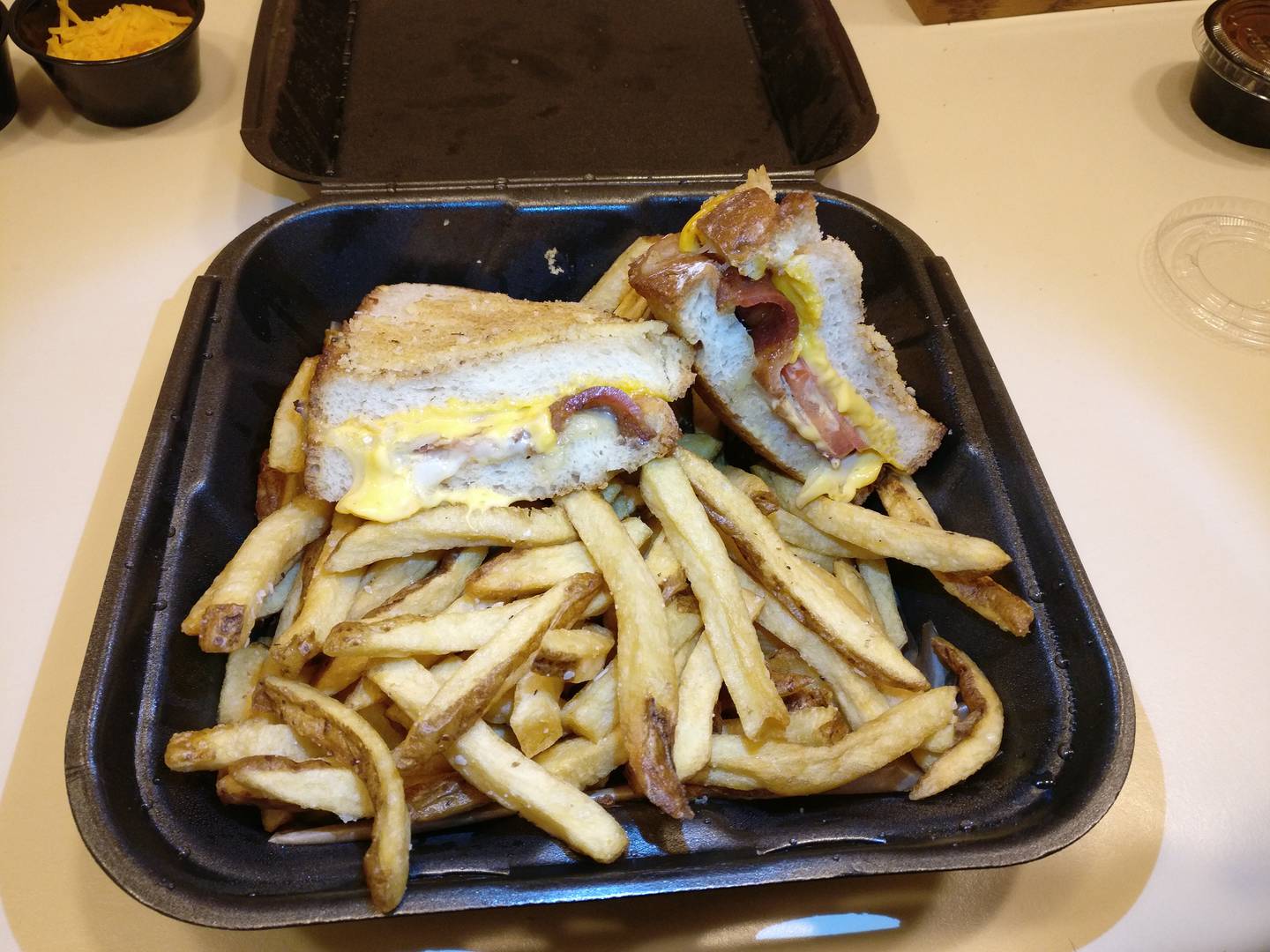 My dining companion gave in to a craving that dates to childhood, a grilled cheese sandwich. He selected the namesake Flagship version on lightly toasted sourdough bread, with melted Swiss, American and white cheddar. He added tomato and bacon to the hearty sandwich.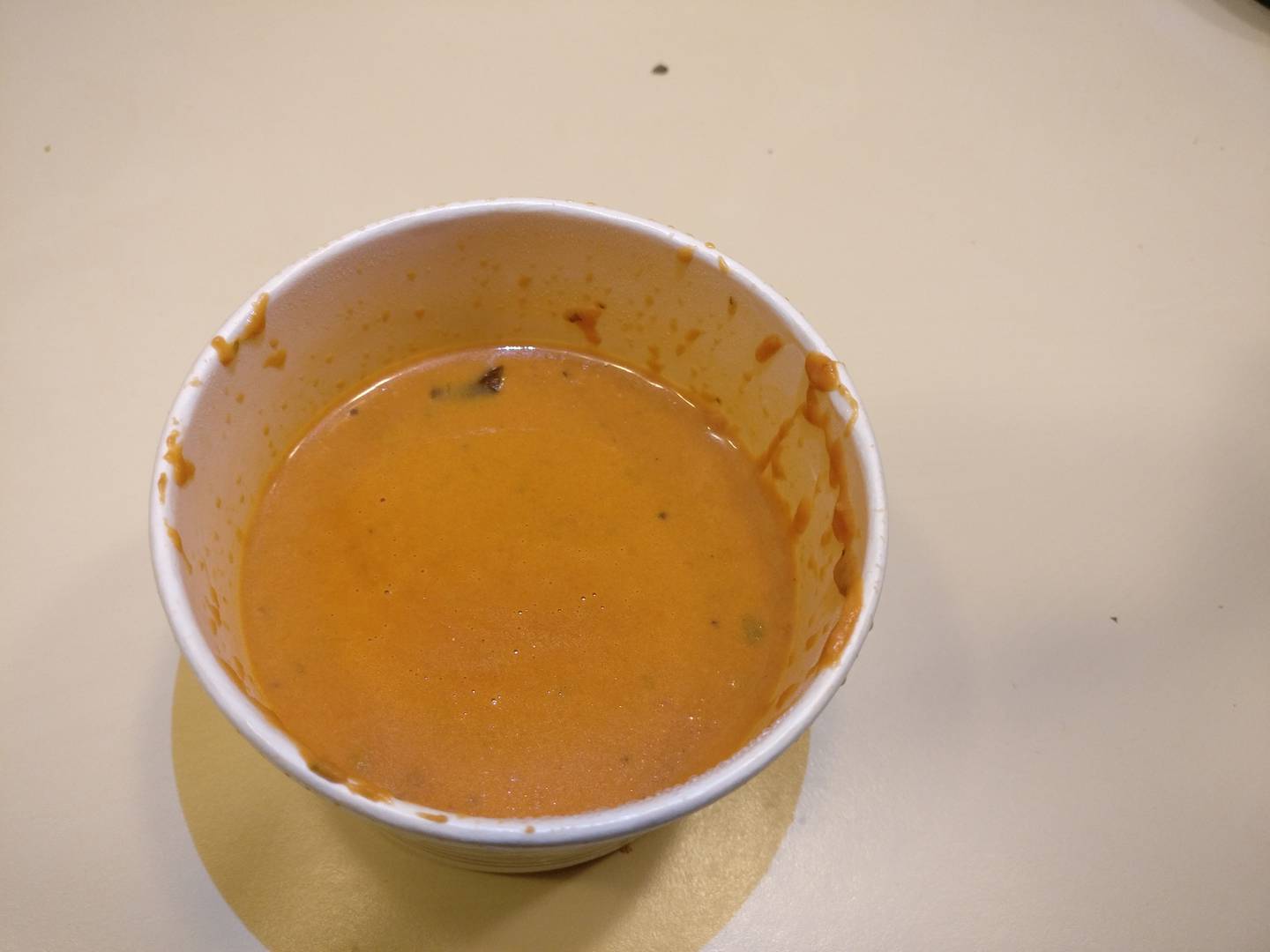 In addition to fries or side salad, it includes a classic pairing of tomato soup. The savory and creamy soup has a fennel accent.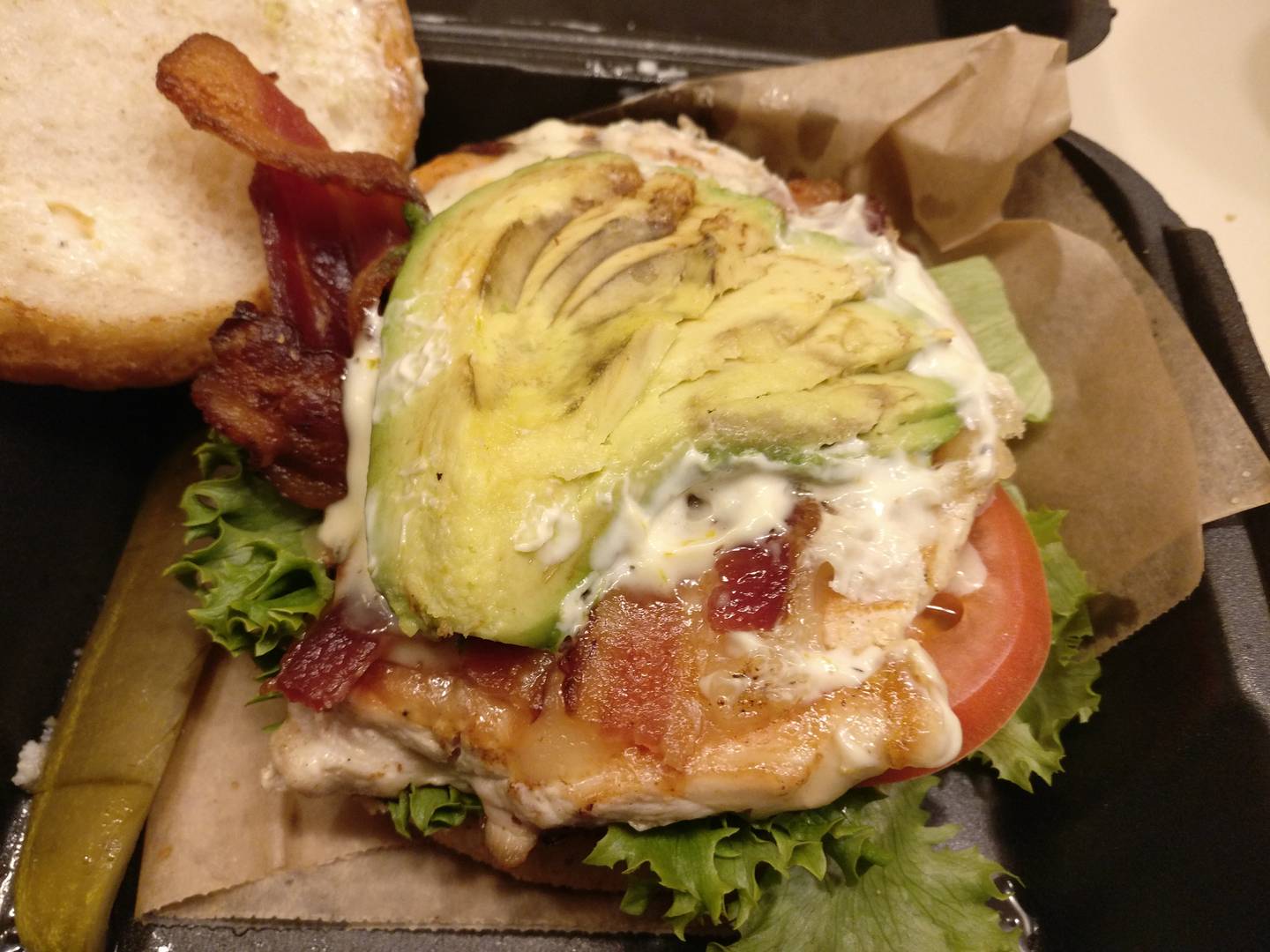 I selected the grilled chicken sandwich, a massive serving of thick, grilled, marinated chicken breast topped with applewood smoked bacon, a large portion of ripe avocado, lettuce, tomato, white cheddar and citrus mayo for bright zing. For the potato bun, I substituted a good gluten-free roll. The menu suggests adding Buffalo or barbecue sauce, but the flavorful chicken was great on its own. I enjoyed the refreshing side salad.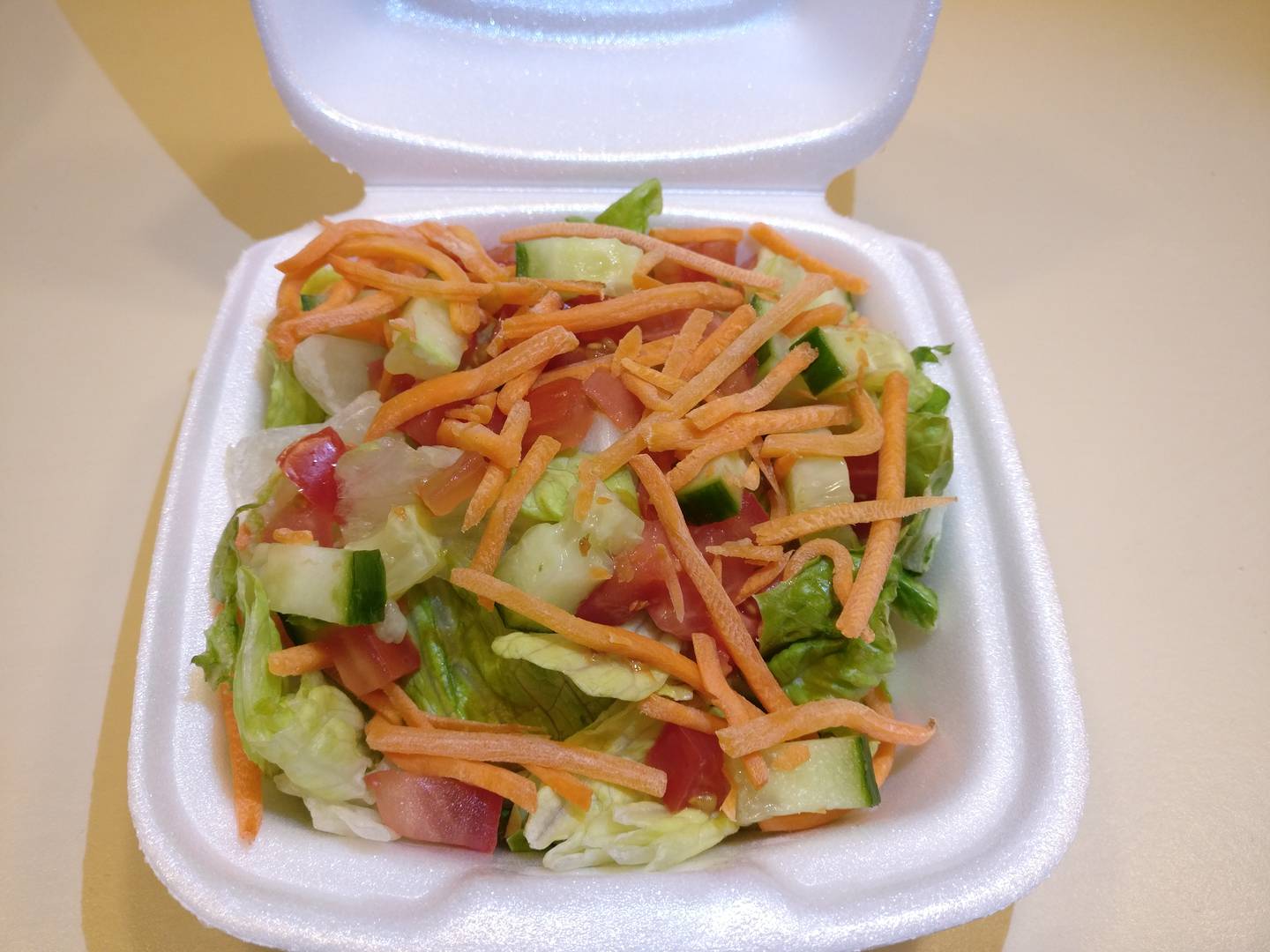 Besides the pleasant service and tasty food, Flagship on the Fox is an inviting place to watch sports action and enjoy live music, this month offered from 6 to 9 p.m. Wednesday through Friday and Jan. 29.
• The Mystery Diner is a newsroom employee at the Kane County Chronicle. The diner's identity is not revealed to restaurant staff when ordering or picking up the food. If the Mystery Diner cannot recommend the establishment, we will not publish a review.
IF YOU GO
WHAT: Flagship on the Fox
WHERE: 100 S. Riverside Ave., St. Charles
PHONE: 630-549-7672
INFORMATION: www.flagshiponthefox.com