A fanciful temple to all things sweet awaits at the corner shop Hey Sugar at South Third and South streets in downtown Geneva, where the visuals are a treat for the eye even before you dig into the dessert temptations.
In need of sweets for a small gathering, we headed to Hey Sugar, where glass walls provide views of the eye-popping decor designed to put you in a happy place. Three-dimensional, pretty-in-pink faux flowers transform the walls and invite upbeat selfies.
With turquoise tables and chairs, the room welcomes patrons to sit down and savor the extravagantly adorned sweets, from soft-serve ice cream to cupcakes and elaborate hot cocoa concoctions.
The dessert cases include cake and pie slices. With holiday entertaining about to hit overdrive, Hey Sugar is accepting orders for its specialty pies created by Bang Bang Pie Shop in Chicago.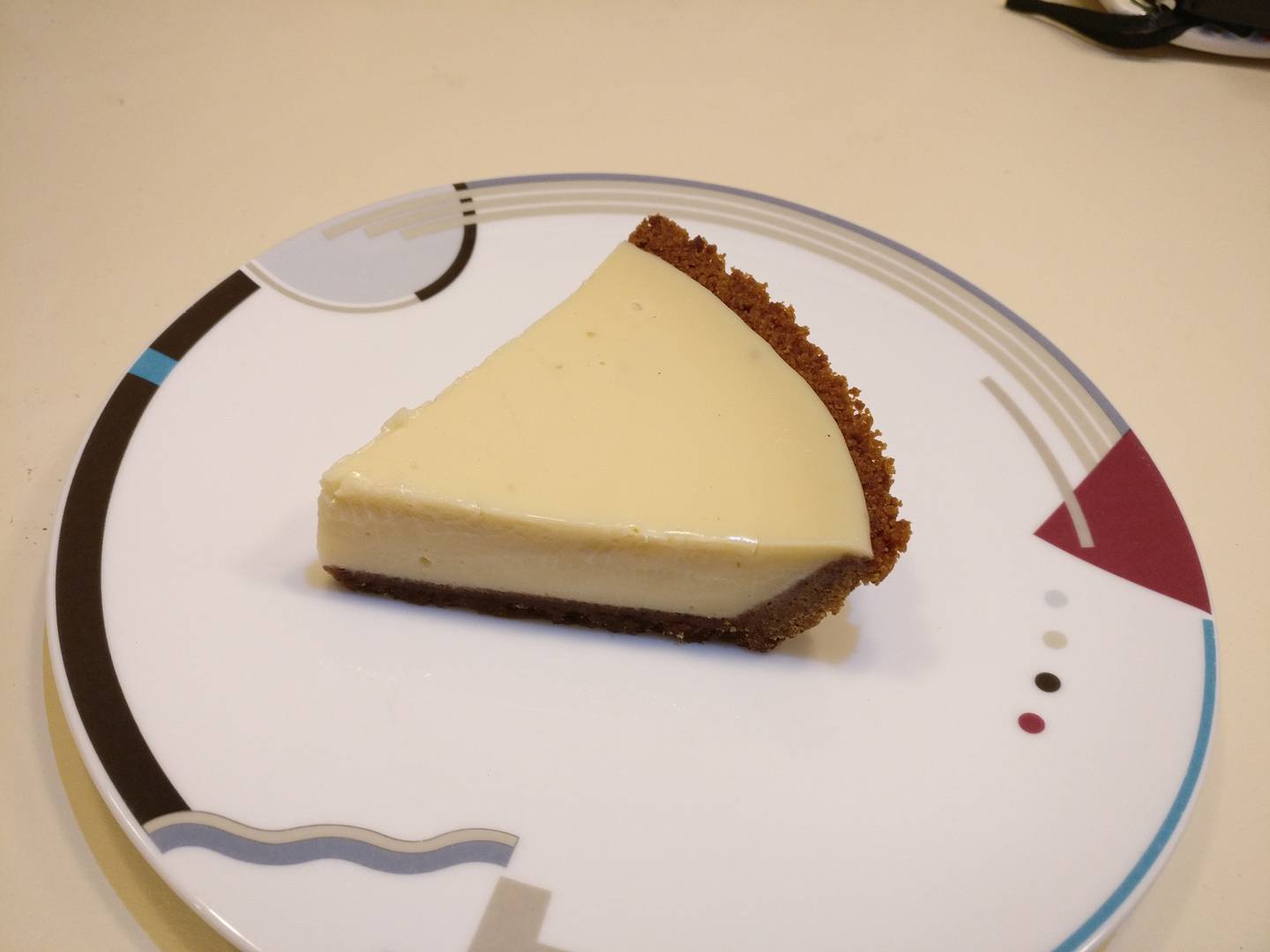 The Key Lime Pie we tried is deliciously on point, a deft balance of tart and sweet in a velvety filling.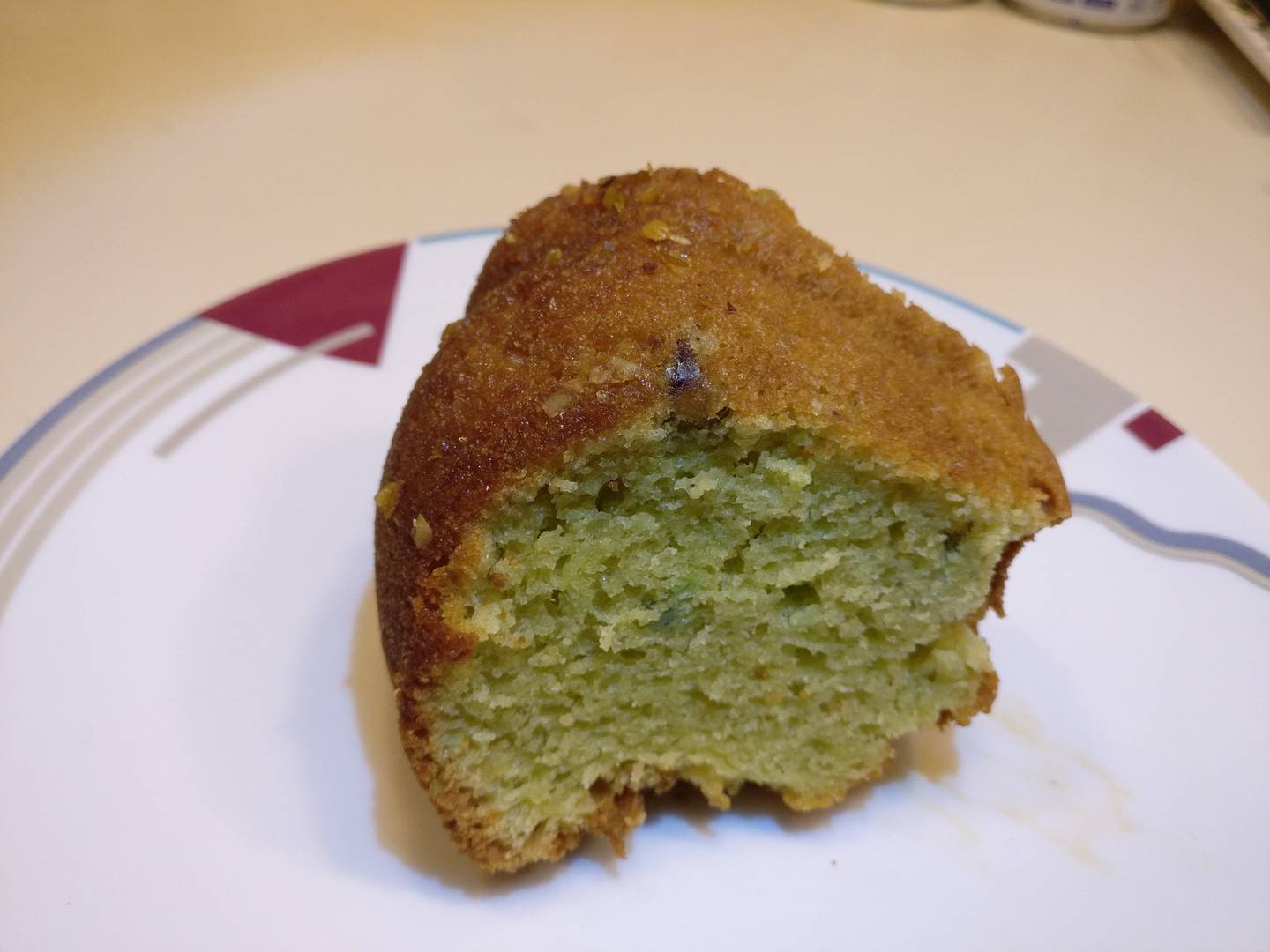 Our guest said she enjoyed the pistachio cake, noting the flavor of the moist Bundt-style dessert was moist and elevated by flavorful, whole pistachio nuts.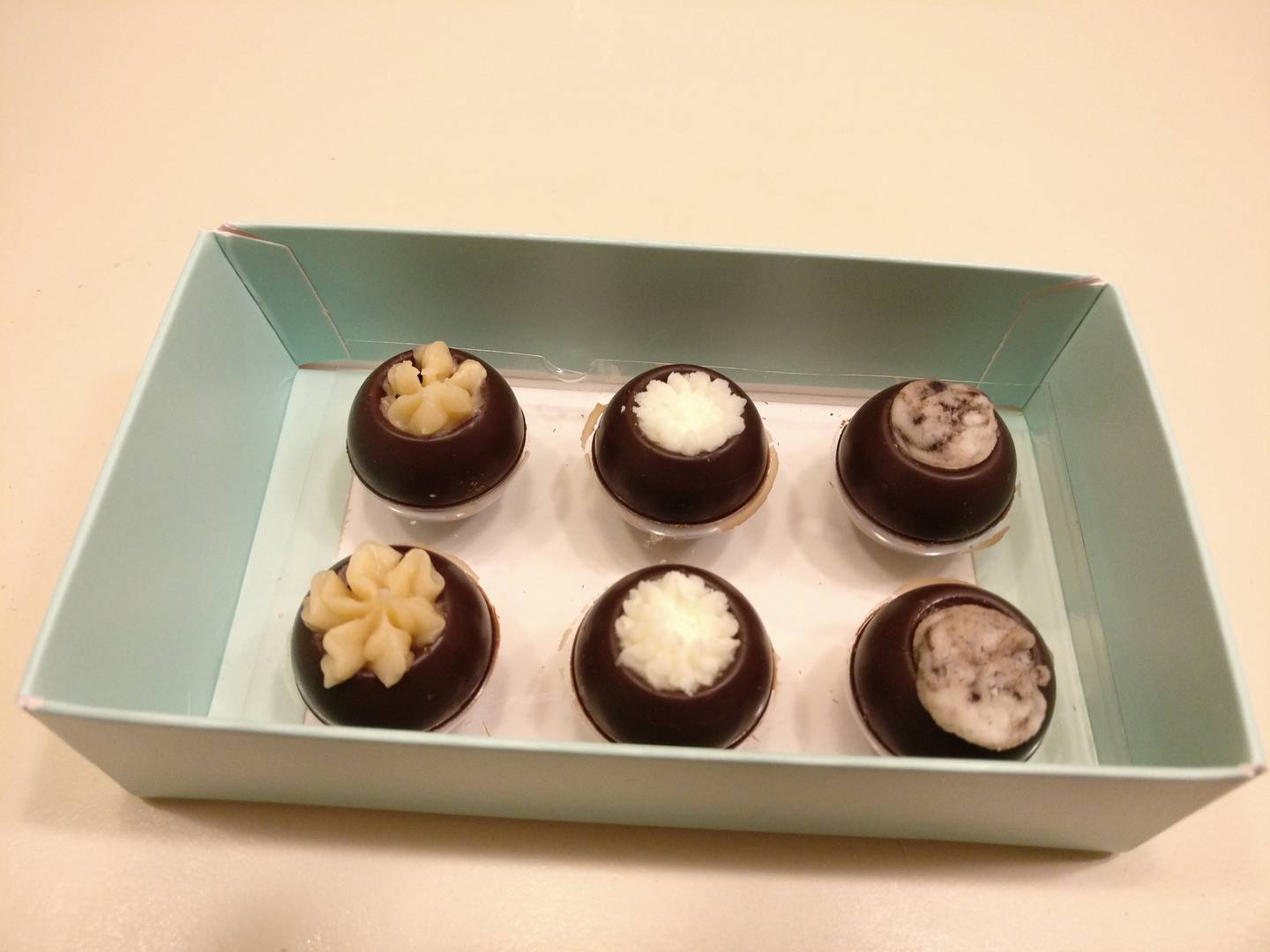 We tried a six-pack of truffles, round dark chocolates with a touch of decoration for added sweetness.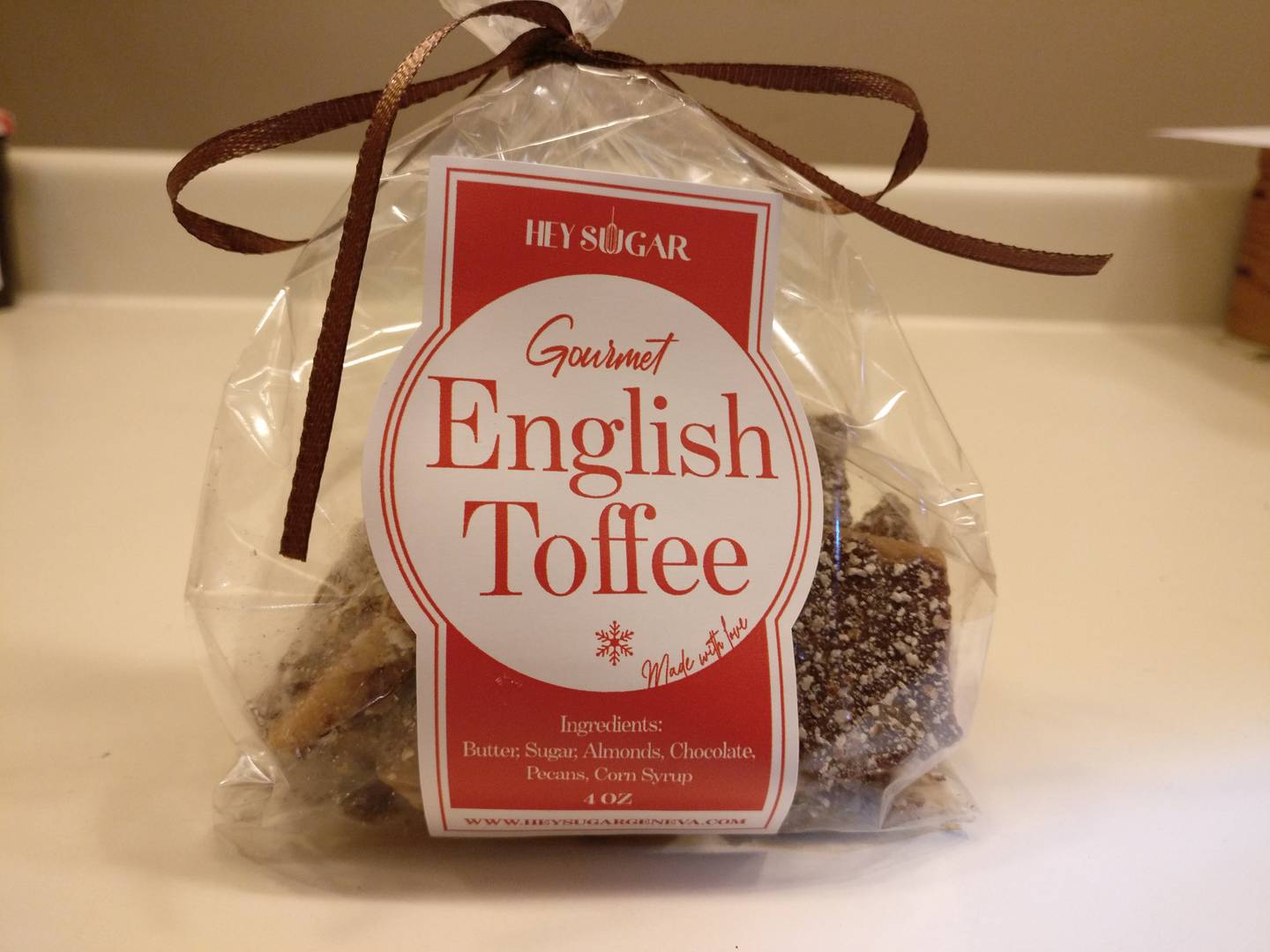 Our bag of the house-made Gourmet English Toffee disappeared quickly. Featuring almonds and pecans, butter and chocolate, the candy has superlative flavor and a perfect texture that doesn't threaten to break teeth like some of its commercial brethren.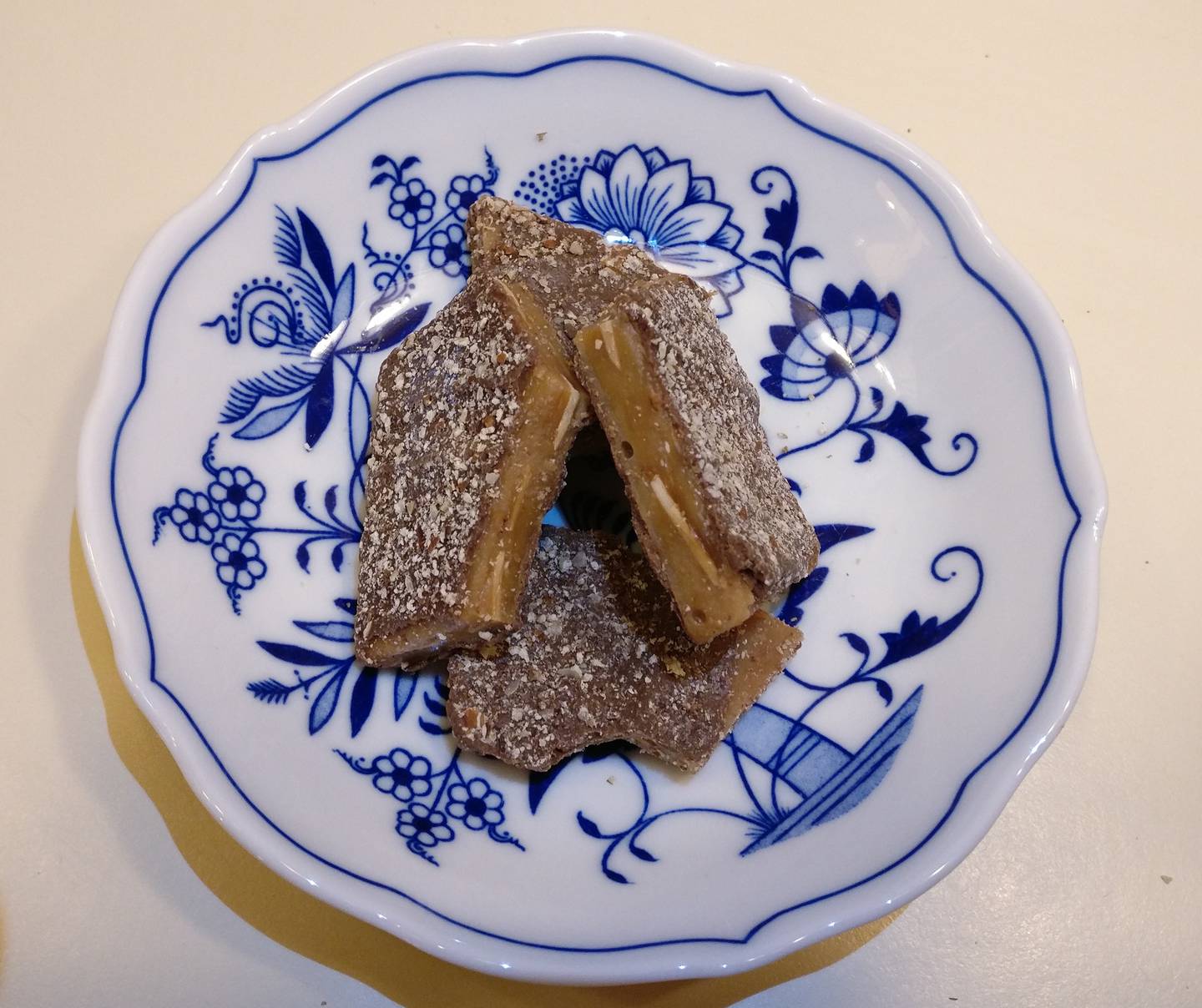 The toffee is a signature item at Hey Sugar, and can be shipped to sweeten holiday gift giving across the country. We'd love to find a sack of this toffee tucked in a stocking.
Icing flourishes create artful cupcakes in the display case, and the soft-serve ice cream is taken to a whole other level with such choices as Cloud 9, featuring vanilla soft serve, cotton candy, Pocky sticks, shortbread cookie crumble, sweet strawberry chutney and Pop Rocks.
The shop decorates sugar cookies for each season, and Thanksgiving and Christmas are no exception.
The desserts at Hey Sugar have such added touches as flavored waffle cones and edible gold garnishes.
Designed to delight are the hot chocolate bombs, which look like a candy confection but are meant to be dropped into hot milk or water which they magically transform into cocoa right down to the marshmallows.
Hot chocolate varieties are plentiful, including the Salted Caramel Chaos recipe, with Belgian hot cocoa, Nutella, salted caramel syrup, chocolate, whipped cream and Himalyan salt.
The inviting shop is a great spot to pair dessert with beverages ranging from hot cocoa to shakes, teas, kombucha, espresso, cappuccino and other specialty coffees.
Hey Sugar beckons as a sugarplum of a destination.
• The Mystery Diner is a newsroom employee at the Kane County Chronicle. The diner's identity is not revealed to restaurant staff when ordering or picking up the food. If the Mystery Diner cannot recommend the establishment, we will not publish a review.
IF YOU GO
WHAT: Hey Sugar
WHERE: 507 S. Third St., Suite E, Geneva
PHONE: 630-262-8200
INFORMATION: heysugargeneva.com