A culinary trip around the Mediterranean awaits in the singular destination called Eden, a downtown St. Charles restaurant perched on the western shore of the Fox River with picture-perfect views.
Celebrating its fourth anniversary, the restaurant has seen its menu evolve to embrace influences from the cuisines of Spain, Lebanon, Greece, Morocco and Italy and points in between.
And the upscale Eden has maximized its scenic location by turning what was outdoor dining along the shore into a 2,000-square-foot, four-season space.
We stopped by on a warm night, and enjoyed the screened-in setting. Folding doors were opened into the restaurant for a striking view of the attractive dining room and bar.
The performing arts add another delicious layer to Eden. A stage welcomes bands, and offers an eclectic mix of artists from rock 'n' roll to world music and flamenco nights.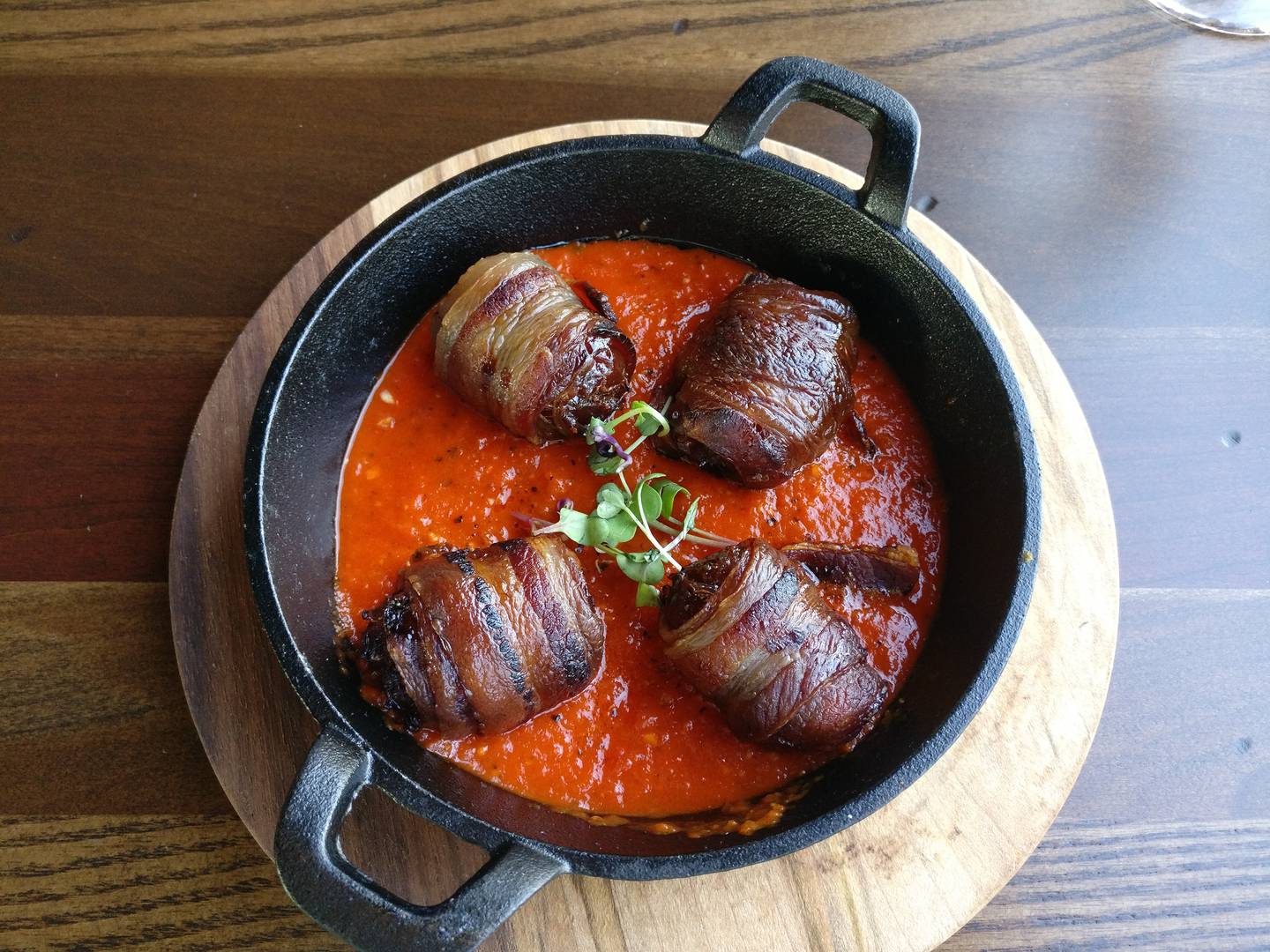 We opened with two of the tapas offerings. The bacon chorizo dates were beautifully executed and presented. The sweetness of the dates wrapped in bacon was contrasted by chorizo for a touch of spiciness, while the red pepper sauce packed its own zesty punch.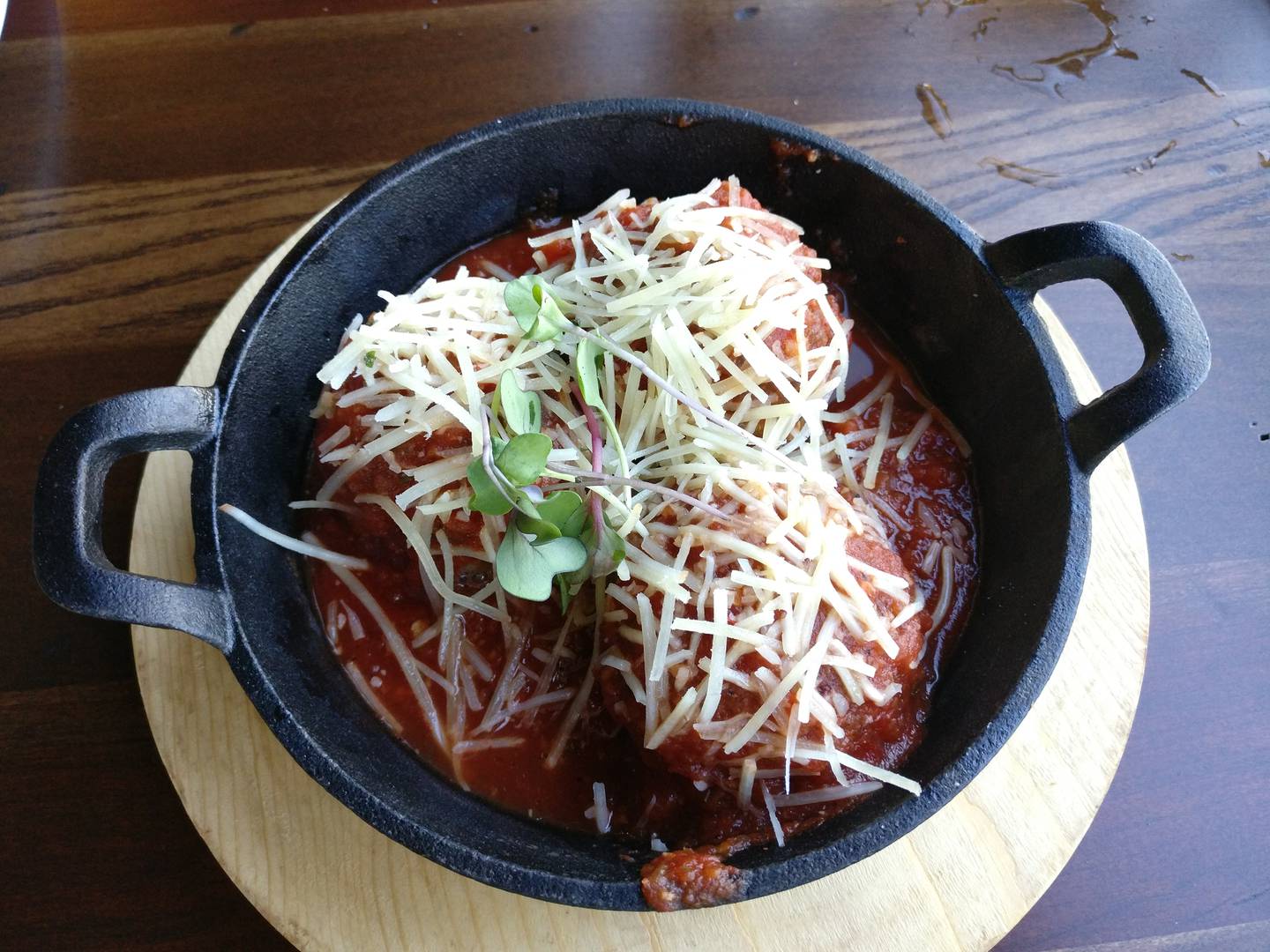 We left Spain for the Middle East to try Eden's version of Kofta Meatballs, a finely melded mix of beef and pork in a spicy tomato sauce topped by shredded Parmesan, and served with crusty warm bread. Slices of the rich meatballs on the toast were a hit.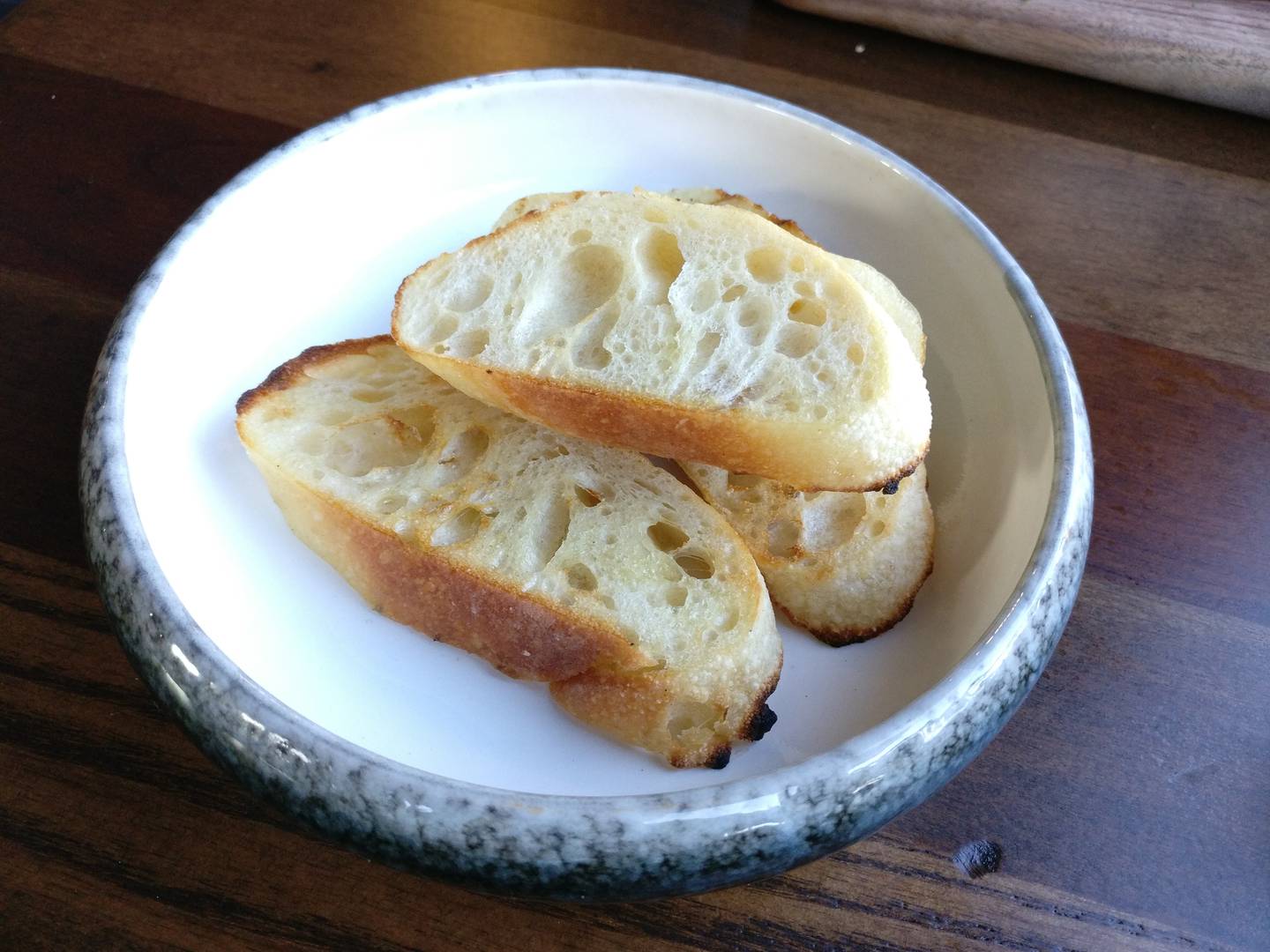 At a neighboring table, the server offered the pyrotechnics of saganaki, the Greek specialty of cheese flamed with brandy.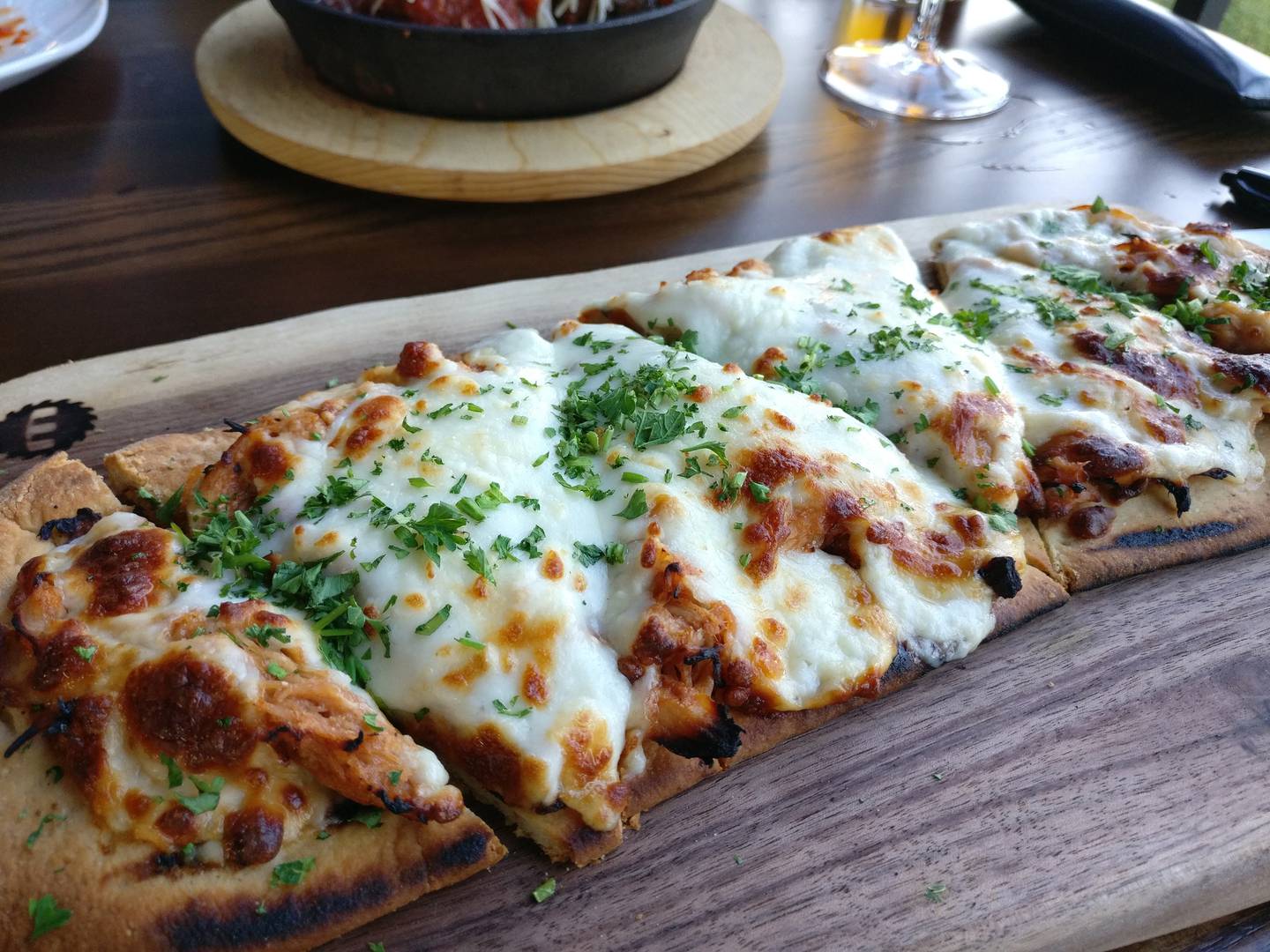 My dining companion picked one of the grilled flatbreads, spicy barbecue chicken with mozzarella. It arrived with a generous portion of savory shredded chicken in an excellent barbecue sauce, bathed in cheese and served on a thicker than customary flatbread crust.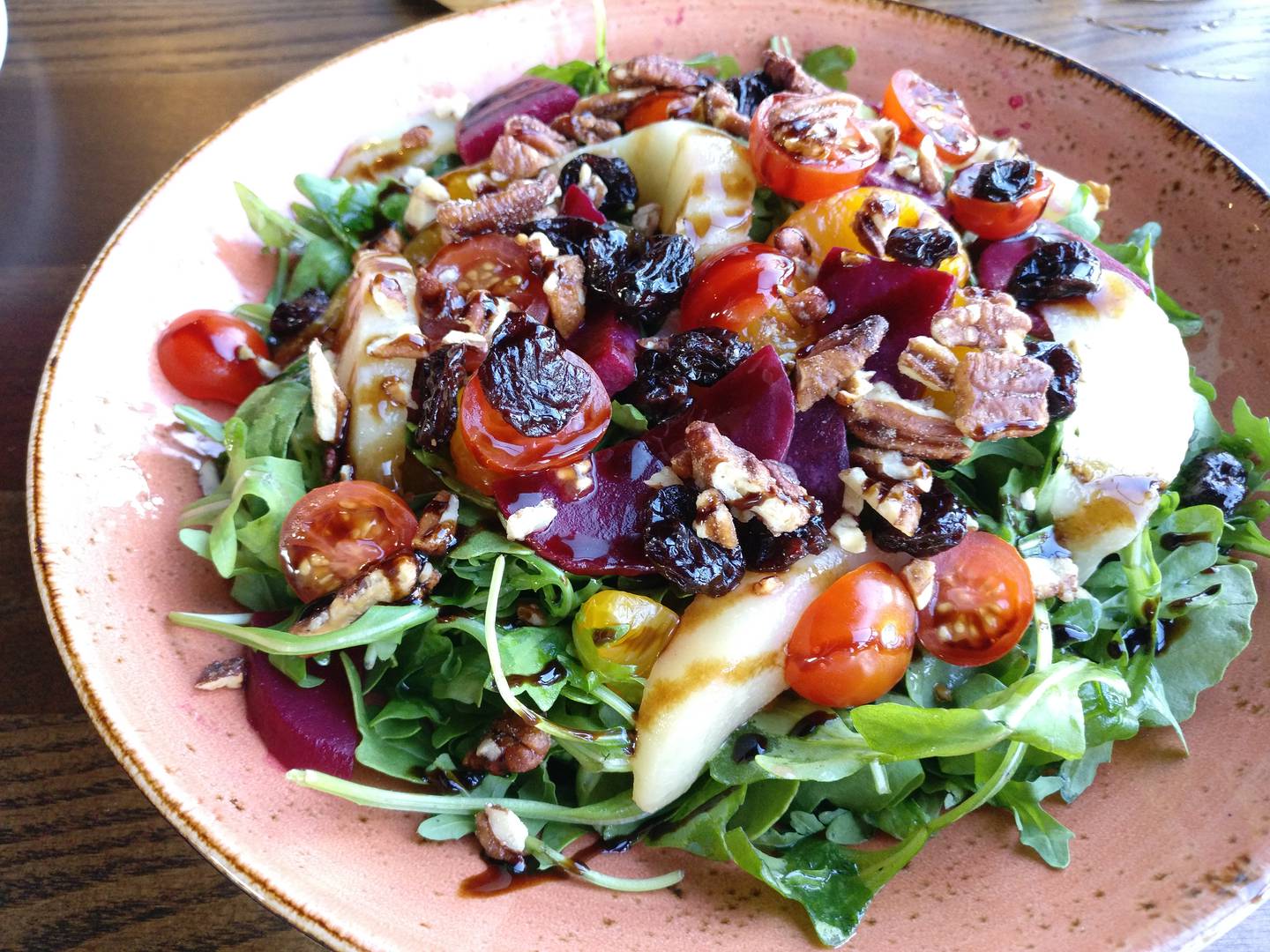 For my entree, I chose the arugula salad, the peppery greens brimming with some of my favorite tidbits: grilled slices of pear, candied pecans, beets, orange segments, dried fruit and cherry tomatoes, dressed with balsamic vinegar and olive oil.
Described as modern Mediterranean, the fusion menu tempts with other tapas such as shrimp scampi, calamari and spanakopita in a tomato cream sauce. Dips of hummus and baba ganoush are offered.
Entrees range from braised short ribs and filet mignon to salmon, a vegetable Napoleon, chicken or filet mignon skewers with dried fruits, pomegranate molasses and garlic sauce, and a signature oven-roasted lamb shank.
The restaurant bills itself as Eden Restaurant Events, and sets the stage for weddings and other special occasions.
Fiery flamenco will heat up two Saturday nights this month, Oct. 16 and 23, a touch of paradise for music lovers.
• The Mystery Diner is a newsroom employee at the Kane County Chronicle. The diner's identity is not revealed to the restaurant staff before or during the meal. If the Mystery Diner cannot recommend the establishment, we will not publish a review.
IF YOU GO
WHAT: Eden
WHERE: 1 Illinois St. at Fox Island Square in St. Charles
PHONE: 630-945-3332
INFORMATION: edenstc.net