1. The McHenry County Fair continues through Sunday at the fairgrounds, 11900 Country Club Road in Woodstock.
The fair features a carnival; live entertainment such as "Puppies of Penzance" and Magician Magic Mike; a McHenry County Sheriff's Office K-9 unit demonstration; lumberjacks and wood carvers; a hay bale throwing contest; and livestock shows.
Among the events in the lineup at the grandstand are the Professional Championship Bull Riders at 7 p.m. Friday; rock band Kansas on Saturday with gates opening at 6:30 p.m., opening act Femmes of Rock starting at 8:15 p.m. and Kansas taking the stage at 9 p.m.; and demolition derbies on Sunday.
Daily admission costs $8 for those 13 and older; $5 for those 60 and older, veterans with an ID and children 6 to 12 years old. Children 5 and younger are free. Most grandstand events require separate tickets.
For information, go to mchenrycountyfair.com.
2. A native garden walk hosted by the Wildflower Preservation and Propagation Committee is set for Saturday morning at a Spring Grove home.
Check a 1 1/2-acre yard with several perennial flower gardens that attract butterflies, bees and hummingbirds during the event, which starts at 10 a.m. Saturday at 2807 Deer Trail in Spring Grove.
The highlight is the 50-by-100-foot wildflower garden with native wetland plants started with seed in 2009, according to the event listing on the Northwest Herald's community calendar. In the center is a 25-foot baldcypress tree.
The garden also has several nesting bird boxes that host bluebirds, tree swallows and wrens, and off the backyard deck is an 11-by-17-foot zero edge pond and a 10-foot stream with water plant bog filtration. The pond is home to a floating island, nine koi and a variety of goldfish.
3. The historic Woodstock Square will host the Culture, Arts & Music Festival this Saturday.
The event will kick off at 9 a.m. with local jazz bands performing during the Woodstock farmers market and then concludes Saturday evening with a concert featuring Clyde "Lightning" George and Geneva Red's Original Delta Fireballs. The evening portion starts at 6 p.m.
For information, go to the event's Facebook page at http://bit.ly/CultureArtsMusicFestival.
4. The Night Owl Ride will take place Saturday in Crystal Lake, kicking off at 10 p.m. with a gathering and live music at Crystal Lake City Hall, 100 W. Woodstock St.
The Night Owl ride was founded in 2012, as a nighttime bike ride aimed at promoting cycling as an alternate means of transportation and exercise within the city of Crystal Lake, according to the Land Conservancy of McHenry County, the nonprofit that the event supports.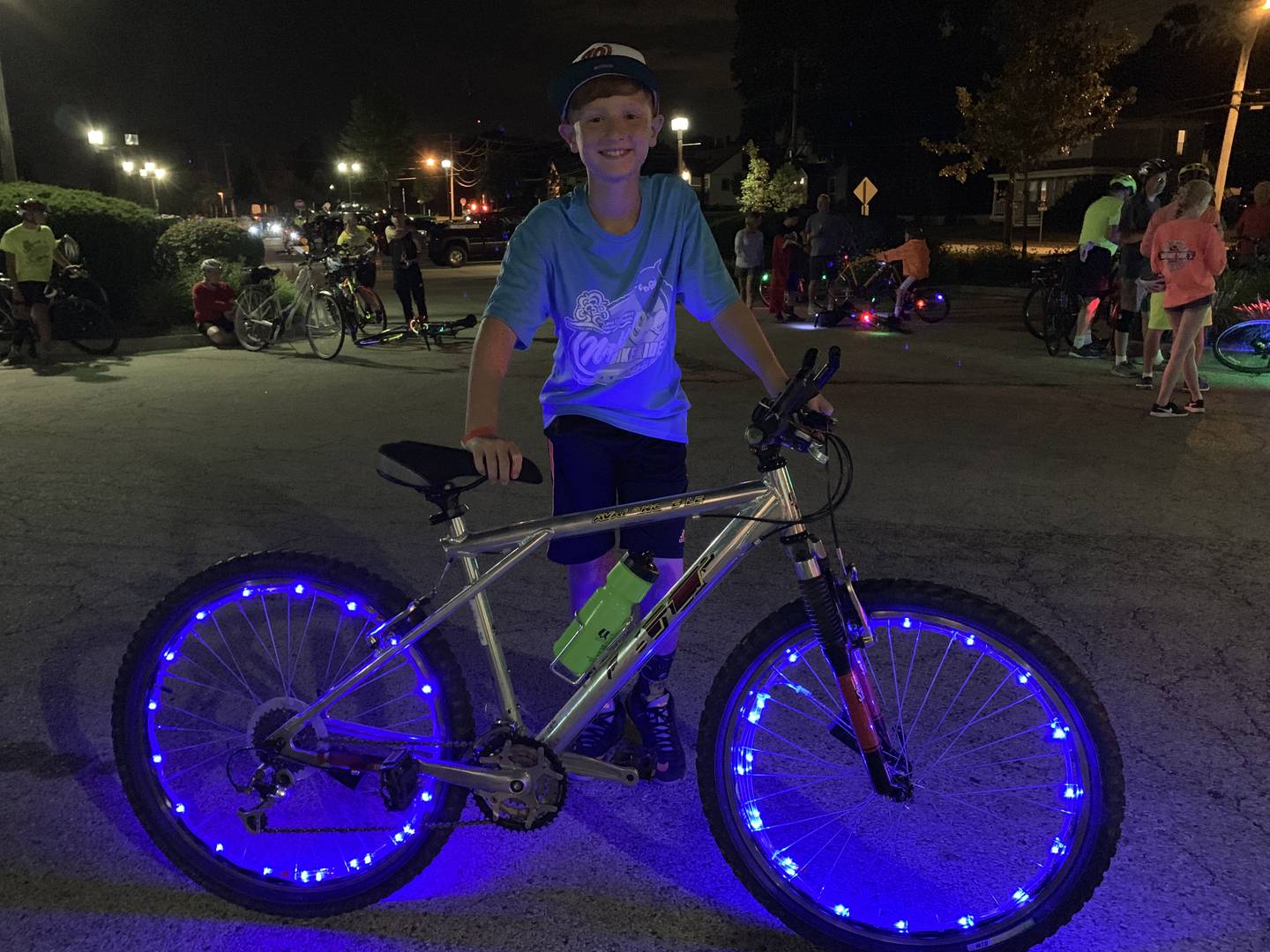 The main bicycle route is about 22 miles, and a shorter "family-friendly" route will be available as well, according to a news release. The ride will start and end at Crystal Lake City Hall and traverse points of interest in Crystal Lake.
The event is $15 per rider in advance, regardless of age, and $20 the night of the event. Each rider will receive a free, reflective ankle band with their registration, and reflective safety vests are available to buy.
Registration is available at www.TLCNightOwl.org.
5. The last of Crystal Lake's Concerts in the Park is this coming Tuesday with Nerdvana, a '90s cover band.
The free concerts at Main Beach, 300 Lakeshore Drive, start at 7 p.m., according to the Crystal Lake Park District. Attendees are encouraged to dress nerdy and are welcome to bring food, beverages, blankets and small charcoal grills.
In the event of inclement weather, a decision to reschedule the concert will be made by 4 p.m. The status can be checked by calling 815-410-4475, ext. 6.
For information, go to crystallakeparks.org.