The Geneva Women's Club's 46th annual Holiday Arts and Crafts Show, taking place from 10 a.m. to 4 p.m. Saturday, Oct. 16, at the Kane County Fairgrounds, 525 S. Randall Road, St. Charles, will feature more than 100 crafters.
Among the offerings will be lighted glass block windows created by Brittany Bauer of Sycamore.
"We used to take salvaged building materials and make them as gifts for family and friends," Bauer said. "Then people started requesting special orders, and my little hobby took off."
She now uses crafters' blocks with lights and specialized ribbons.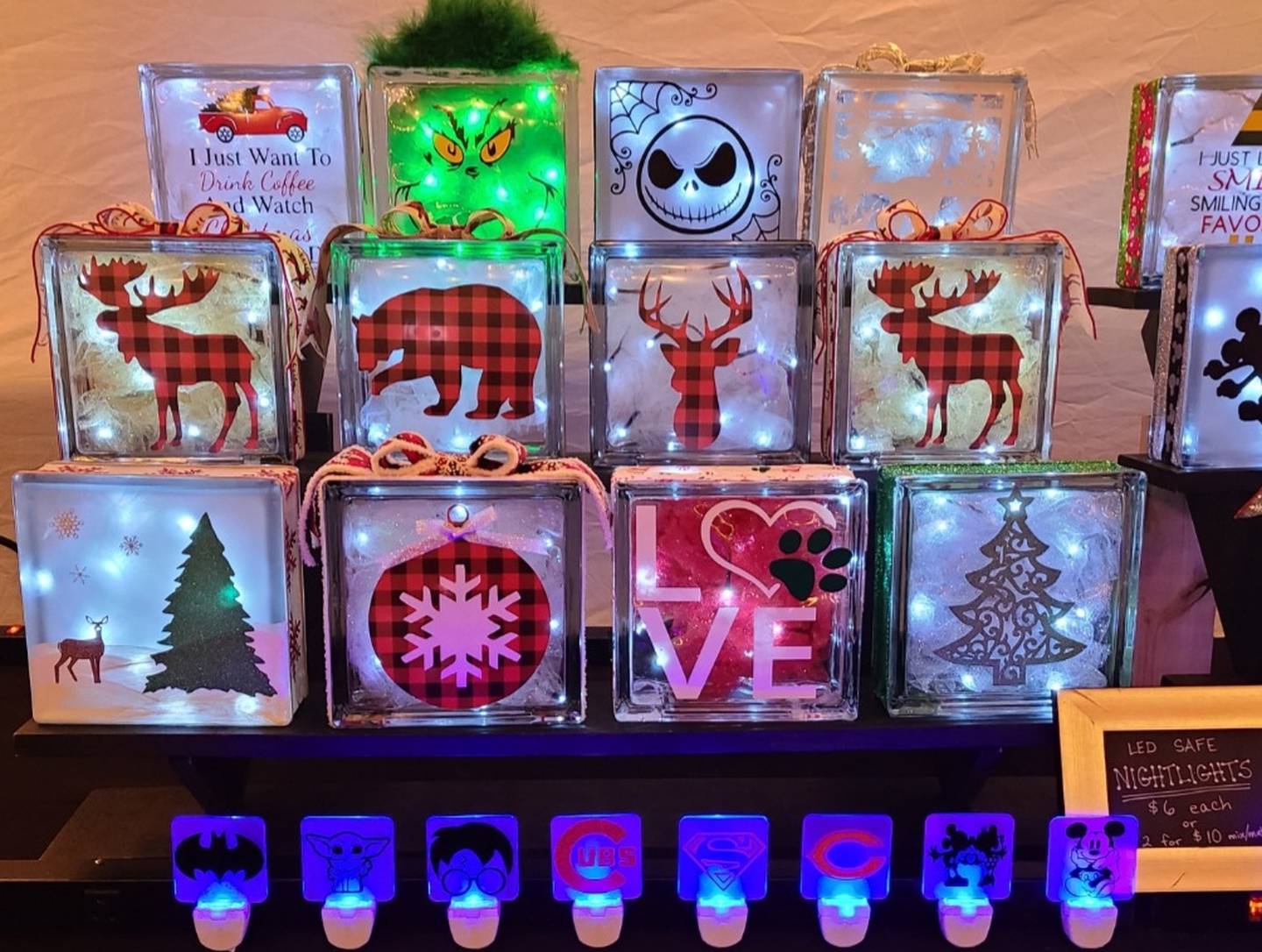 "It's called Wicked Ribbon because it's wicked good," Bauer said.
Sleepy Hollow resident Margaret Orlando said she and her husband's craft items are made from recycled bourbon barrels – the staves, the charred insides and the barrel heads, which make up the top and bottom. Bourbon is aged in new, charred oak barrels.
Her husband, a union carpenter for about 30 years, makes hand-carved signs and loves bourbon.
A friend from Kentucky sent him a box of charred bourbon barrel parts for his birthday, and a new passion was born.
"In two weeks, we took our truck to the Kentucky supplier and filled it with barrel heads, and we reclaimed them into lazy Susans," Orlando said. "By Christmas Eve, we were putting orders on the porch. I said we need to reevaluate."
Their business, DJO Signs & Such, recently marked two years. Now, they get other barrels and turn them into something else. They make signs, home decor and small items such as coaster sets and also chairs, tables, bar stools and full bars, Orlando said.
Former Geneva Middle School art teacher Bob Holmes will feature his watercolors at the show.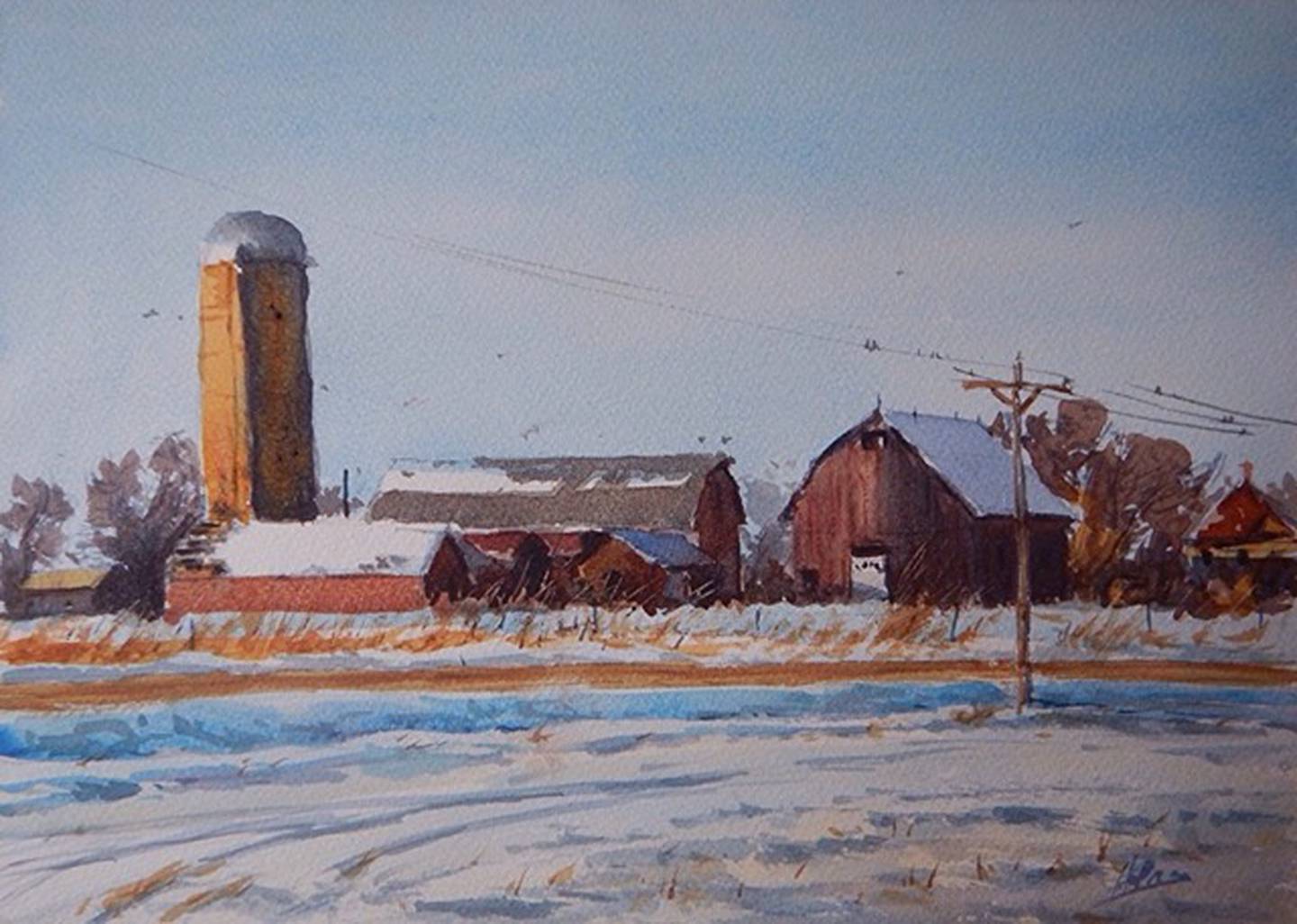 "I taught art for 34 years. Retired in 2015," said Holmes, who now lives in Millington. "I do rural scenes mostly from where I live."
Allison Cabay will travel from Bettendorf, Iowa, for the Geneva show to sell a variety of more than 60 handmade soaps.
"They're very moisturizing and very pretty," Cabay said. "They're nice for display as well as using."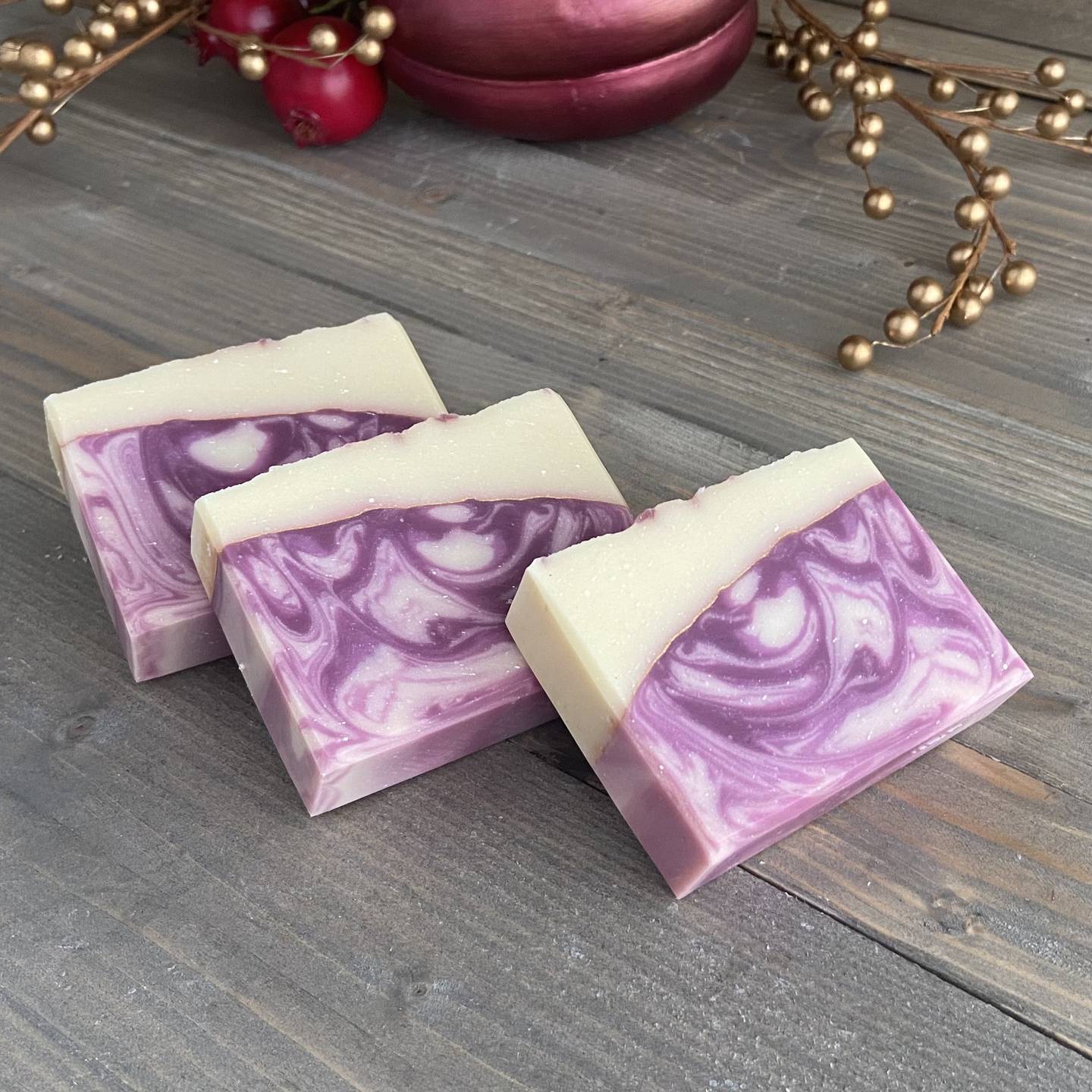 Some of her soaps even have silk fibers, adding to their silky feel, she said. Some soaps are for men, and some soaps have essential oils.
"With the holidays coming up, I have fall scents that are new," Cabay said.
Admission to the show costs $5, and is free for children younger than 12. The show will have food trucks, a 50/50 raffle for cash, and a bake sale.
The Geneva Women's Club is a nonprofit organization that raises funds for eight core charities – CASA, Fox Valley Hands of Hope, Lazarus House, Mutual Ground, Tri-City Family Services, Living Well Cancer Resource Center, Tri-City Health Partnership and students in need at Geneva School District 304.
To learn more, visit genevawomensclub.org.