A phalanx of American flags lines the front of Yorkville's Town Square Park in tribute to the service and sacrifice of Kendall County veterans.
The Yorkville Flags of Valor program has become a yearly event from the Yorkville American Legion Post 489.
The 130 fluttering flags are lined in two rows along the sidewalk in front of the Yorkville War Memorial, which was dedicated on May 30, 1969, and is the centerpiece of the large formal park at the northwest corner of North Bridge Street (Route 47) and West Main Street.
Passing motorists and pedestrians on North Bridge Street are presented with a stunning patriotic display that will remain in place through Veterans Day on Nov. 11.
Citizens and civic groups sponsor a flag for $30 each. The proceeds benefit the Yorkville American Legion.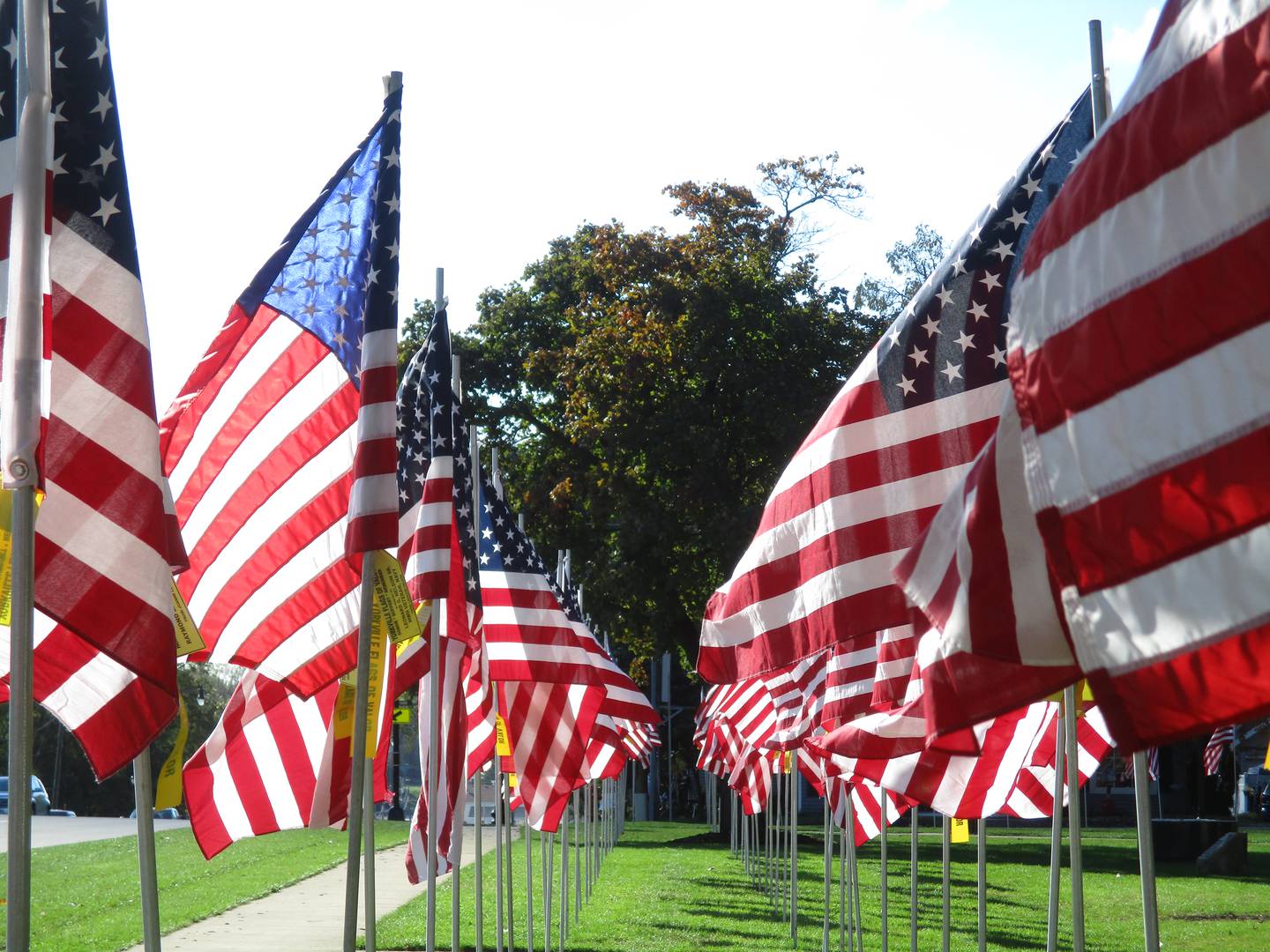 Attached to each flag pole, just below the Stars and Stripes, is a yellow ribbon commemorating the 2021 Yorkville Flags of Valor.
There also is a tag from the sponsor with a personal message.
An inspection of the tags shows the esteem that Yorkville holds for its veterans.
Many of the tags are dedicated to the memory of a veteran, showing they have not been forgotten.
For example, one of the flags honors the memory of Frank McKeever Sr., who served in the U.S. Army during World War I.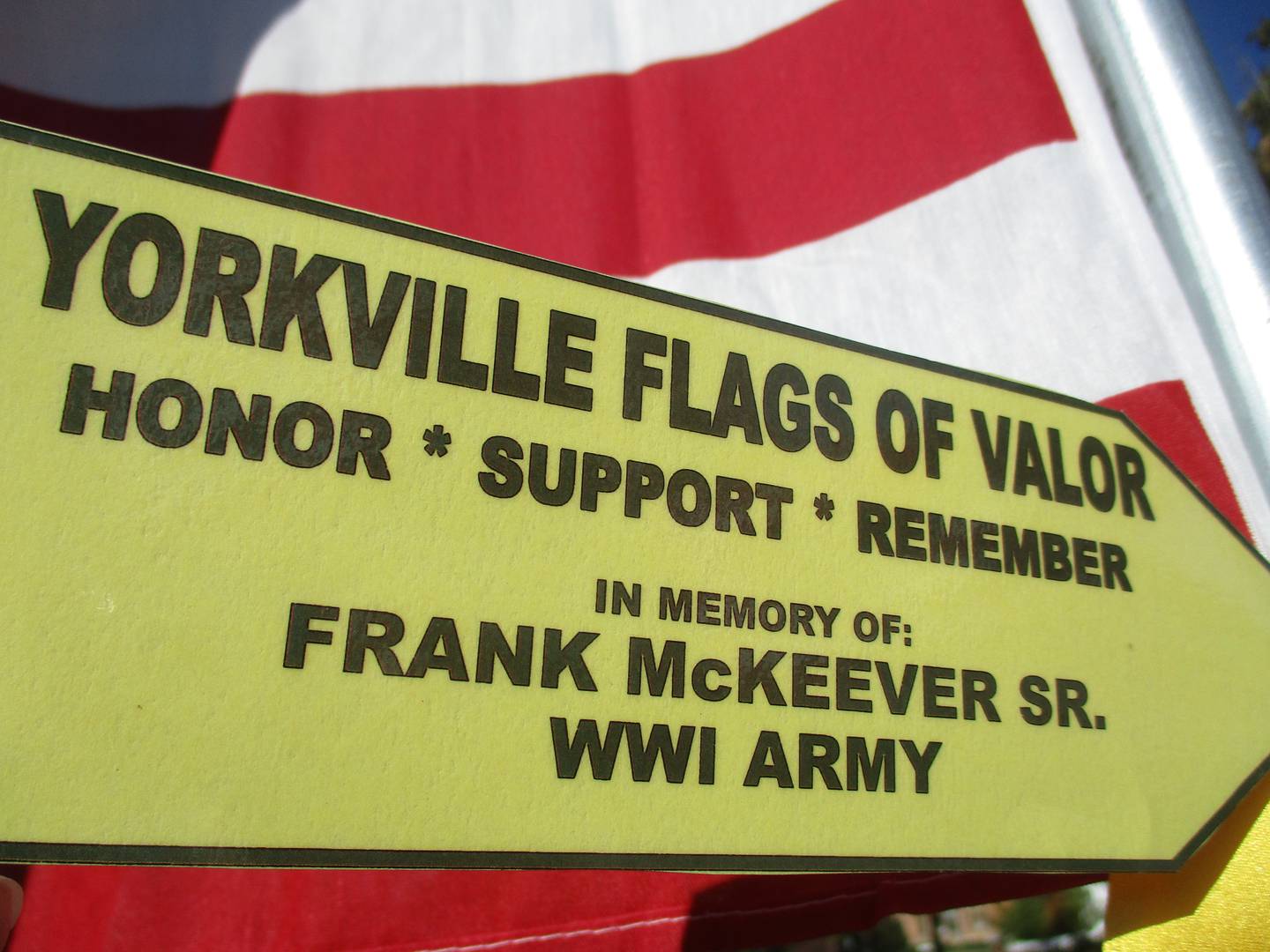 Another of the tags is dedicated to the memory of Leonard G. Nelson Sr., who served in the U.S. Navy during World War II. The tag is from Leonard Nelson.
Many other tags confer honor on living veterans, while still more express love and support for active members of the U.S. Armed Forces.
One of the tags reads: "In honor of Christopher Kuehlem. Thank you for your service and for continuing to serve and protect our country. From Amee Kuehlem."
There are other tags that offer a more general salute to all American service members and veterans.
"In Honor of All Veterans Past & Present, thank you for your dedication & service to the country from the United City of Yorkville," reads one of the tags.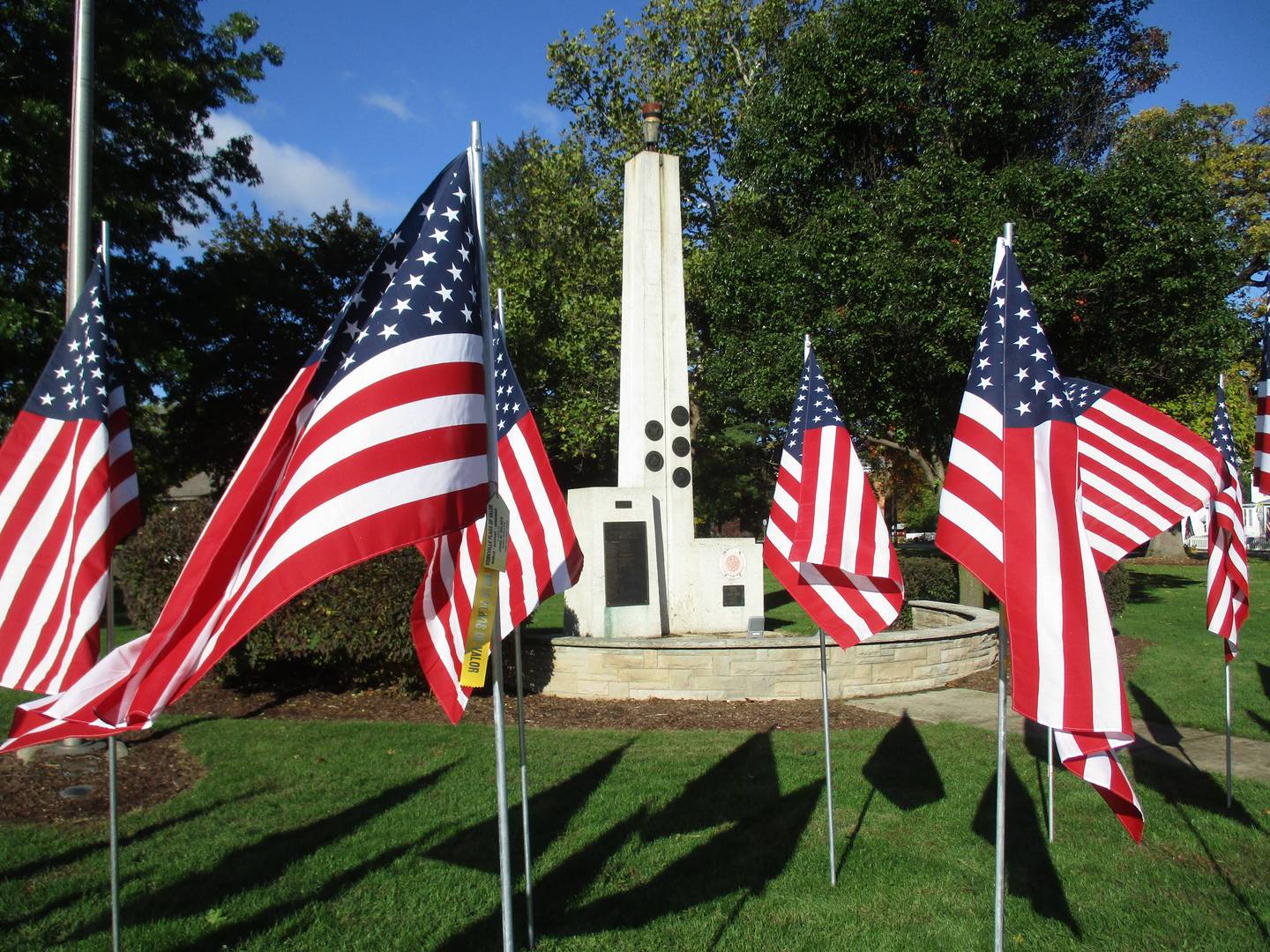 More information on sponsoring a flag or making a donation is available by going to Yorkville.il.us/FlagsofValor, or by calling the Yorkville Parks and Recreation Department at 630-553-4357.