Tom's Farm Market in Huntley is expecting a big year as its restaurant, Cheryl's Cafe, reopens for dine-in service, and plans are underway to revive some special events canceled in recent years, its office manager said.
The family-owned business also will continue its sunflower walk-through maze, which was a big hit during the COVID-19 pandemic, office assistant Sarah Lindsey said.
"We've been pretty busy so far," Lindsey said. "Customers have been anxious to get back in. I think people are just ready to go."
Tom's Farm Market isn't alone among McHenry County farms and agribusinesses, which did well during the pandemic and whose owners hope to maintain or even expand on that success this spring.
"I would say without hesitation that many of us farmers are upbeat and optimistic about what is to come this year," said George Richardson, co-owner of Richardson Adventure Farm in Spring Grove. Richardson said that sentiment comes from hundreds of farmers he met at an agri-tourism conference he attended in February.
As for their customers, local residents are eager for opportunities to take advantage of the spring season in McHenry and leave another pandemic winter behind, according to both local tourism leaders and business owners.
"We are seeing a welcoming of spring," said Bill Eich, president of the Crystal Lake Chamber of Commerce. "We're seeing comments through the roof about people wanting to be able to go out."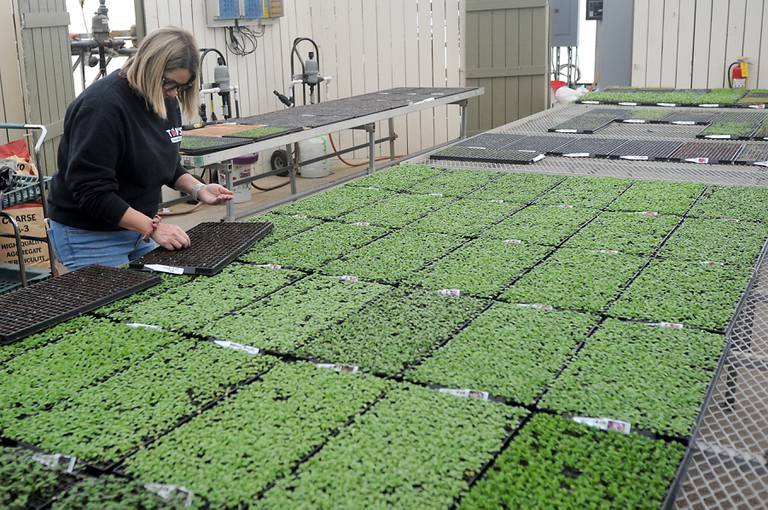 Richardson Adventure Farm started a sunflower festival last spring, and hopes to open the tulip fields for the second annual Richardson Tulip Festival by mid or late April, depending on the weather. Richardson said after good plantings, they may have up to 500,000 tulips in the field this year, a two-thirds increase over last year.
Richardson Farm also hopes to add a new food pavilion with 300 seats and a draft beer bar for the fall, in addition to their other rides and activities.
"Our farm came off a great year, because people found out that we not only had the wide open spaces and fresh air, but also something 'fun' and entertaining to do," Richardson said.
Goebbert's Farm and Garden Center in South Barrington, which opens April 18, picked up a lot of new customers during the pandemic who wanted to beautify their homes, manager Holly Danielson said.
Goebbert's also will open its Pingree Grove market in mid-July, depending on when apples are ready, Danielson said.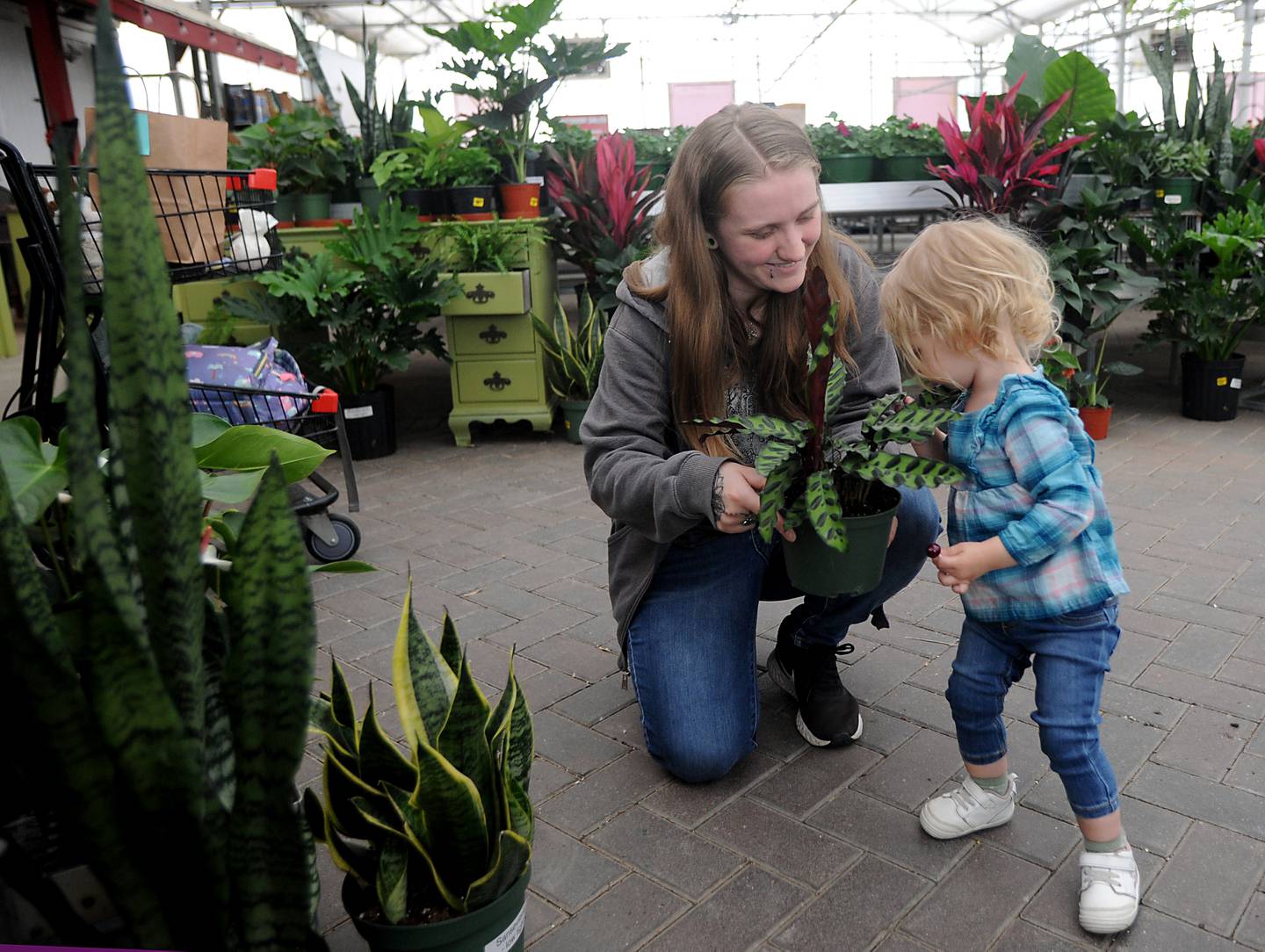 "We have gained a lot of new gardeners over the past few years," Danielson said. "We're excited for a new season of gardening, and we hope everyone else still is too."
Harms Farms co-owner Theresa Harms said she hopes that some people, staying more local because of fuel price increases, will visit the in McHenry farm and greenhouse, which just opened this past weekend for the season.
A lot of success for agribusinesses like Harms Farm is dependent on the seasonal weather, Harms said.
"What do we expect for spring? That depends on nature," Harms said.
Rain over the past week could encourage McHenry County residents to take up gardening next month, Harms said.
It is not just vegetable and plant farms hoping for a busy spring. Further north, Magic Meadows Alpacas in Wonder Lake is beginning its second year open to the public, and will be starting an "alpaca adventure" in June, where guests can go into the pasture and spend time with the company's 11 alpacas on the animals' home turf.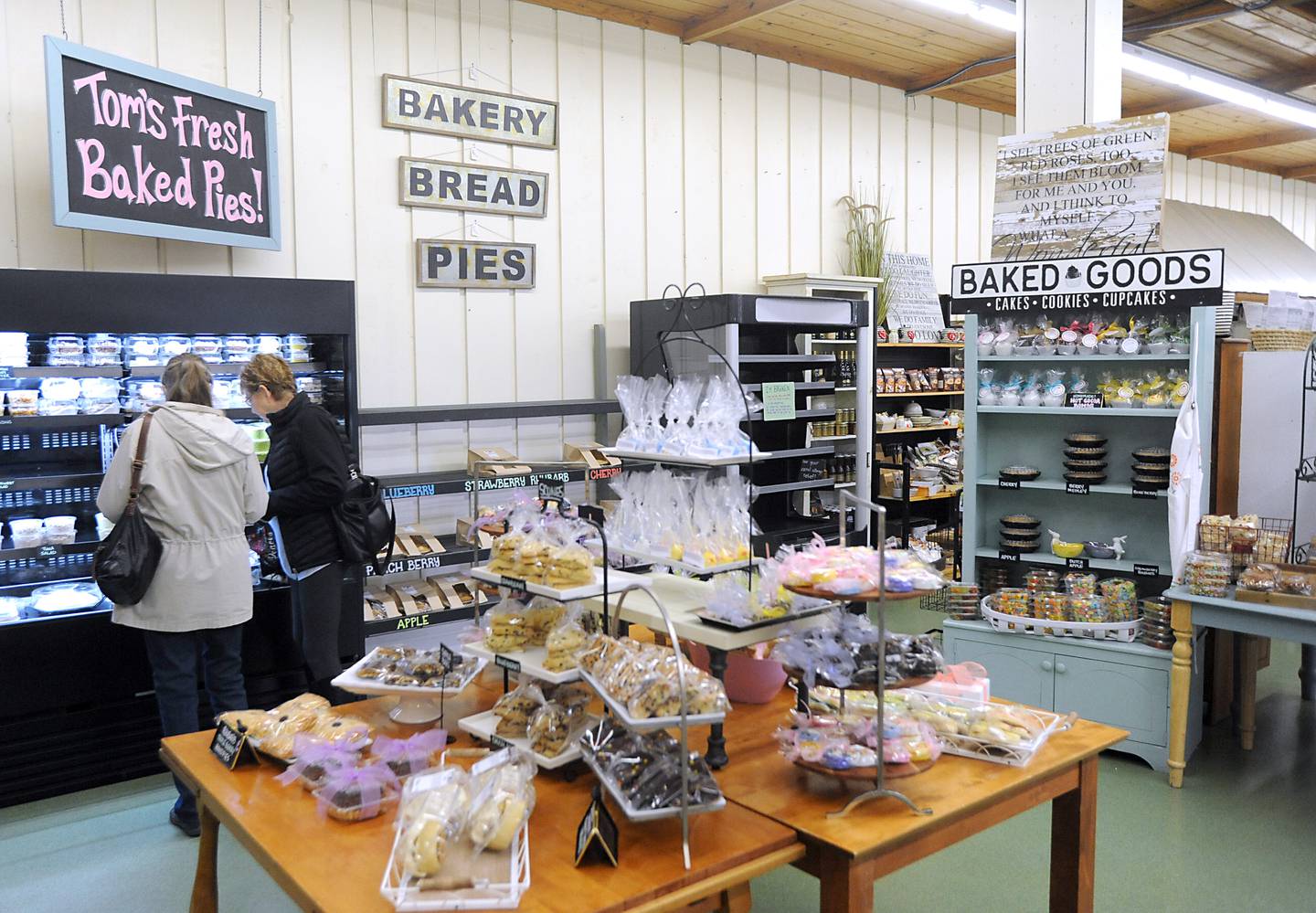 Magic Meadows intended to raise the alpacas for shows, but because of high demand by residents, it created opportunities for people to interact with the alpacas, co-owner Sally Kazanis said.
"We weren't planning to open to the public," Kazanis said. "A gentleman reached out to us in the fall of 2020, and said their daughter loves llamas, and alpacas would do. Then the next year, we got phone calls asking to see the alpacas. It was more of a fluke than anything."
Magic Meadows is hoping to double the number of visitors to the farm this year, and has added events like expanded yoga classes and reservations for birthdays.
The farm will open for visitors to come and feed the alpacas in May, and the farm is taking reservations to spend time in the pasture in June, Kazanis said.
"People can bring coffee, just sit there with the alpacas in their world," Kazanis said. "You can do whatever you want – journal, paint, etc. – as long as you enjoy the alpacas grazing."