Five Sauk Valley area seniors were included in the Illinois High School Football Coaches Association All-State teams, released Tuesday.
Fulton running back/linebacker Keegan VanKampen and Erie-Prophetstown quarterback Kolby Franks were first-team selections in Class 1A and 2A, while Forreston running back/defensive back Matthew Beltran was also a first-teamer in 1A.
Newman running back/linebacker Ethan Van Landuit was an honorable mention pick in 2A, and Sterling defensive lineman Junior Farnham was an honorable mention selection in 5A.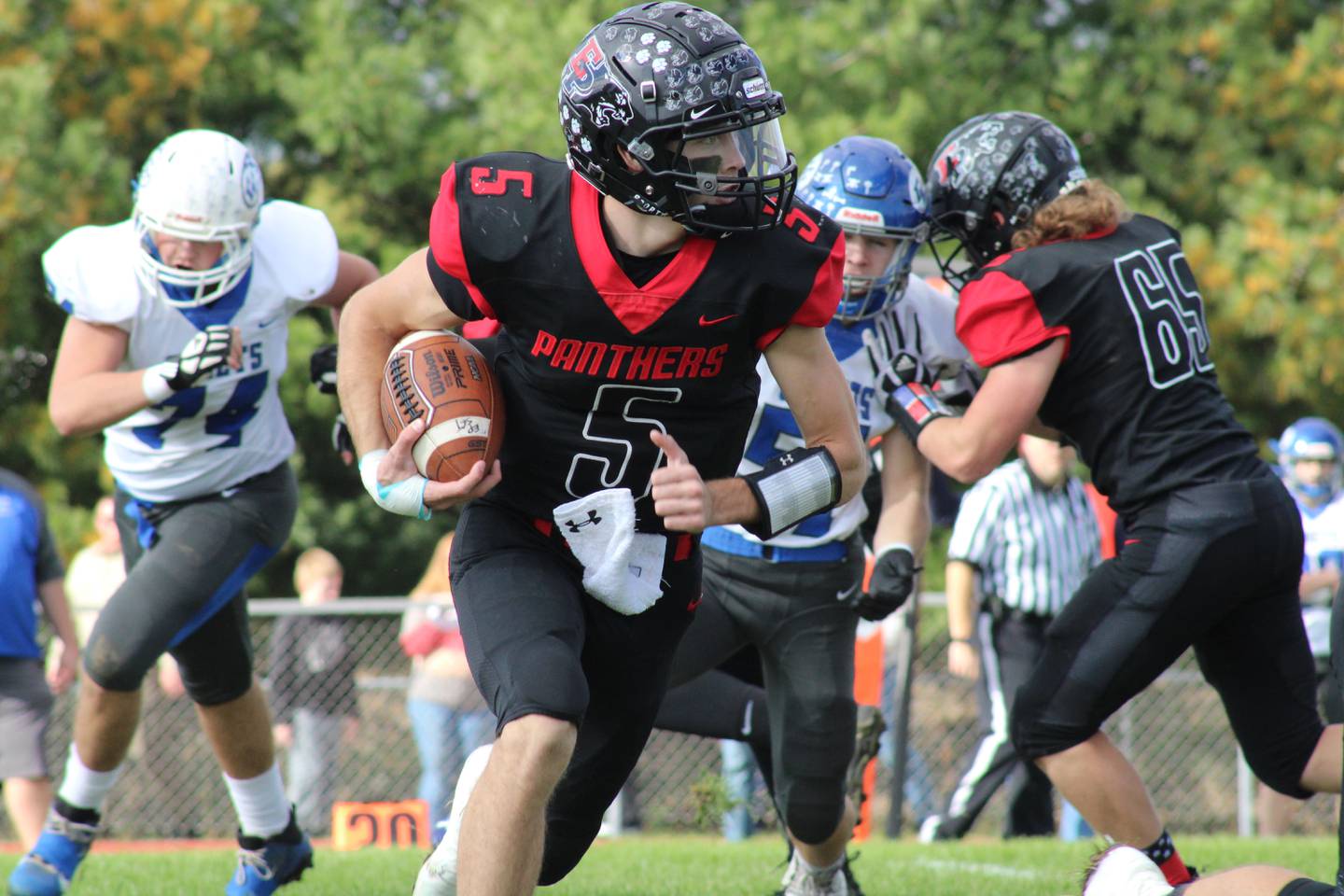 For a full list of all the teams, visit https://www.shawlocal.com/friday-night-drive/news/2021/11/16/ihsfca-all-state-teams-announced/
Three Rivers names all-conference teams
The Three Rivers Conference announced its football all-conference teams Tuesday, with 11 local athletes earning first-team honors.
In the TRAC East, Newman seniors Marcus Williams (RB), Will Rude (DL), Ethan Van Landuit (LB) and Jacob Donald (P) were all named to the first team.
Fellow Comet seniors Eliot Noble (C), Garrett Williams (T), and Owen McBride (TE & DB) were second-team picks, as were Bureau Valley seniors Jaden Michlig (RB & LB) and Carter Haney (DL).
Honorable mention selections from Newman were Chris Accardi (sophomore C), Hayden Witt (junior T), Van Landuit (senior RB), Noble (senior DL), Brennen Cook (senior LB), JJ Castle (junior LB), Nolan Britt (junior DB) and Cody Donna (senior DB).
BV's honorable mention players were Haney (senior G), Ayize Martin (junior T & DL), Jon Dybeck (sophomore T), Brock Foster (senior E & DB), Nevin Bolin (senior flex), Levi Hardy (senior RB & LB), and Connor Scott (sophomore LB).
In the West Division, Erie-Prophetstown's Jaesan Gaylord (senior T), Nick Ballard (senior DL), Trevor Cobo (senior DB) and Jase Grunder (junior return specialist) were all unanimous selections, while E-P seniors Connor Sibley (RB) and Mason Misfeldt (flex & LB), and Grunder (LB) were also first-teamers.
Morrison's lone first-team pick was sophomore punter Carson Strating.
Local second-teamers were E-P's Clay Hockaday (junior G & DL), Kolby Franks (senior QB) and Sibley (senior LB), along with Morrison's Aaron Freeman (senior T), Strating (sophomore RB), Tyler Shambaugh (senior DL) and Chase Newman (sophomore DB).
Honorable mention picks from the area were E-P's Max Vahle (senior C), Ballard (senior T), Cobo (Senior E), and Elijah Friedrichsen (senior DL).