With only three games remaining in the 2023 regular season, multiple NewsTribune-area teams already have become playoff eligible, while several area teams still have work to do in order to make their postseason dreams a reality.
Here's a look at who's in, who's out and who still can become playoff eligible.
THEY'RE IN
Princeton became playoff eligible with a 37-14 victory over previously unbeaten Kewanee on Friday for the Tigers' fifth win of the season.
While five wins doesn't equal an automatic berth, the Tigers have 31 playoff points, which is the most among Class 3A teams listed in the IHSA Playoff Outlook that still are in playoff contention.
With three remaining games against teams that are a combined 7-11, the Tigers are likely to win out and be in the mix to be one of the top seeds in Class 3A once again.
The Amboy co-op, which has been ranked No. 1 in Illinois 8-Man football all season by www.nuicfootball.com, won its sixth game by beating No. 2 Milledgeville 32-20.
The Clippers, who were state runners-up last fall, have one more challenge in the regular season finale against Polo (5-1) and will likely be a top two seed come playoff time.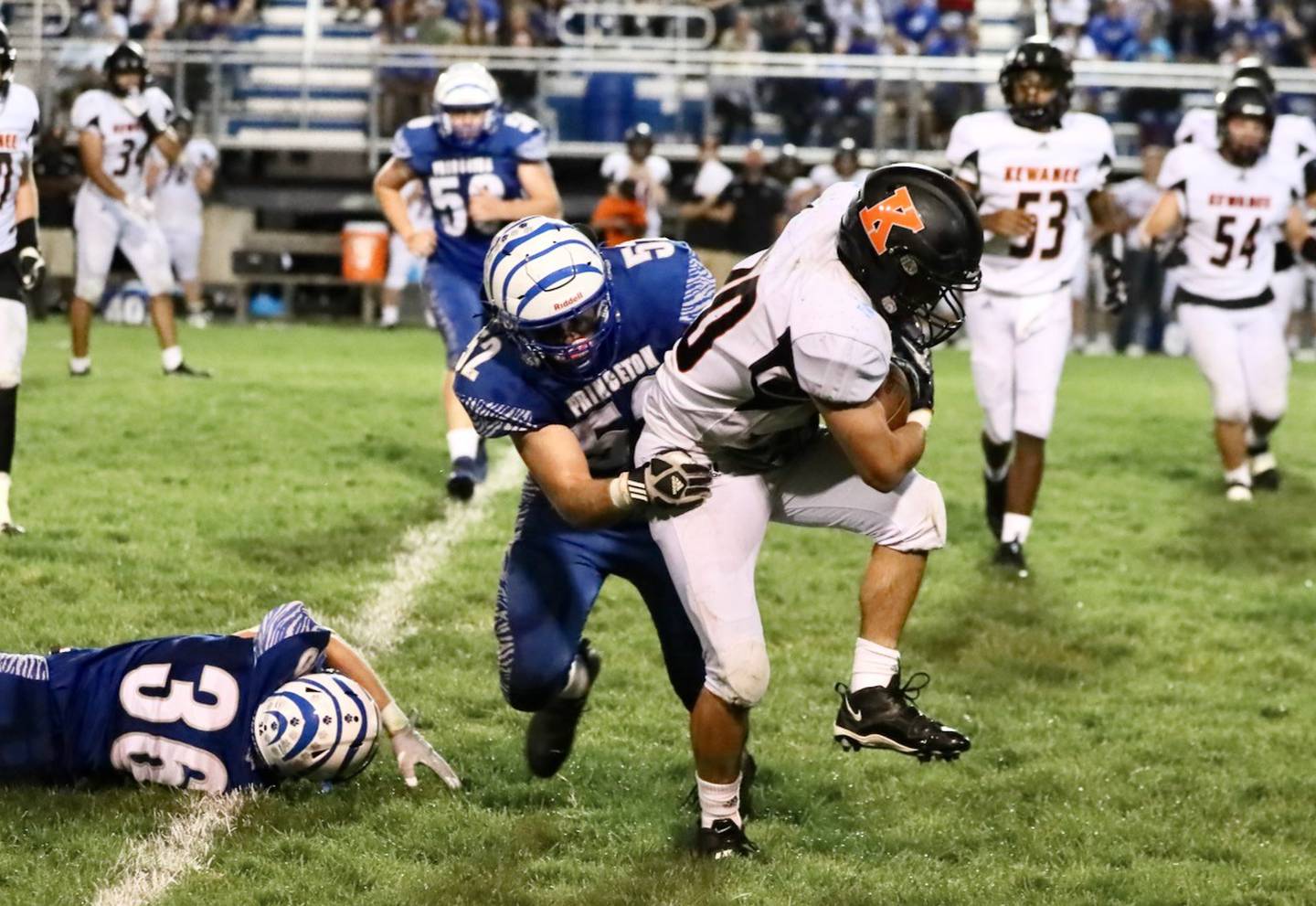 ONE WIN AND IN
St. Bede is on the cusp of playoff eligibility after a 49-26 victory over Elmwood Park for its homecoming game Saturday.
The Bruins (4-2) need to win one of their final three games at home against Dwight/Gardner-South Wilmington (5-1), at Marquette (5-1) and at Seneca (6-0).
Dwight and Marquette each have won five consecutive games after season-opening losses, while Seneca has won its four contested games while accepting two forfeits.
A TOUGH ROAD
La Salle-Peru, Hall-Putnam County and Bureau Valley sit at 3-3 and must win two of their final three games to become playoff eligible, but all three have a difficult path to the postseason.
The Cavaliers likely saw their playoff hopes slip away with Friday's 17-14 loss to Woodstock.
This week, L-P plays rival Ottawa (3-3), which the Cavs have beaten eight times in a row, but finish at Sycamore (6-0) and at home against Kaneland (3-3).
The Cavs are 1-6 against Sycamore and Kaneland over the past four seasons with the lone win a 21-20 victory over the Knights in the spring 2021 season. Kaneland's three losses, including 22-21 to Sycamore last week, came against teams that are a combined 17-1.
The Red Devils finish with Newman (5-1), Rockridge (5-1) and Princeton (5-1). Hall-PC is 1-10 against those teams in the last five seasons.
Bureau Valley has a winnable game in Week 8 at home against Aurora Central Catholic (2-4) but also plays Princeton (5-1) at home this week and at Morrison (6-0) to finish the regular season.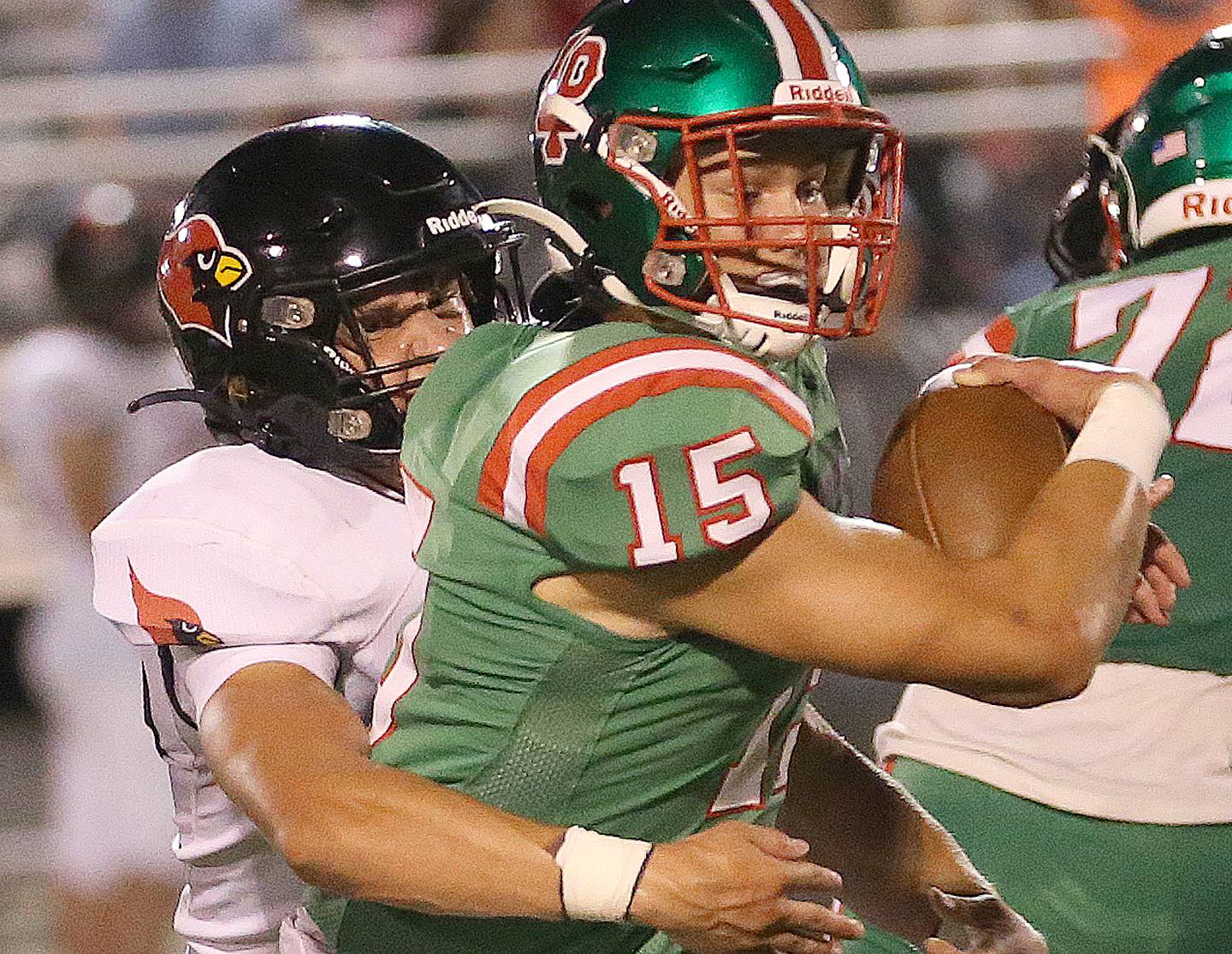 MUST WIN OUT … MAYBE
Fieldcrest sits at two wins and needs to win out to get to five wins and playoff eligibility.
Or do they?
According to Friday Night Drive playoff projection expert Steve Soucie, there's a chance four-win teams could get into the playoffs, and the Knights could be among those teams since they have high playoff points. Fieldcrest has 34 playoff points, which are the most among Class 1A teams with two or more wins.
The Knights have a good chance to get to four wins with a home game this week against Fisher (0-6) before traveling to Alton Marquette (1-5) in Week 8.
Fieldcrest has a tough Week 9 matchup at LeRoy (6-0).
THEY'RE OUT
Mendota beat Riverdale 35-14 on Saturday to earn its first victory of the season, but the Trojans already have five losses.
Mendota has an extremely tough schedule that closes with trips to Geneseo (5-1) and Princeton (5-1) and a home game against Newman (5-1).
The Trojans have five teams on the schedule who are 5-1 or better and have only played two teams that currently have losing records.
Mendota has 34 playoff points, which is the highest total in Class 3A.