The 2022 football season saw three Fox Valley Conference teams – Huntley, Jacobs and Prairie Ridge – share the title, with Crystal Lake South also making the playoffs.
Prairie Ridge, led by quarterback Tyler Vasey's IHSA-record 3,887 rushing yards, lost to East St. Louis in the Class 6A state championship game. It was the sixth consecutive season that either Prairie Ridge of Cary-Grove had played for the 6A title.
Vasey, one of the fastest players ever in this area, is graduating and will play at NCAA Division III Wisconsin-Whitewater.
Here is a look ahead a few months at what FVC players might make the biggest impacts during the 2023 season.
Connor Anderson, Cary-Grove, LB, sr.
Anderson (6-2, 200) was a leader for the Trojans' defense last season until Week 5, when his season was ended by an ankle injury. Anderson was one of three starters returning from the 2021 Class 6A state championship team that defeated East St. Louis. Anderson and the Trojans are eager to get back to the playoffs after their streak of 17 consecutive postseasons came to an end.
Andy Burburija, Crystal Lake South, OL-DE, sr.
South had a team that could score like crazy and had the potential to make the Class 6A quarterfinals, had the Gators not finished 5-4 and got stuck with Prairie Ridge in the first round. Burburija (6-2, 265) was a force on both lines, with 55 tackles, three sacks and nine tackles for losses on defense. He helped pave the way for 452 points on offense. He was an All-Area first-team selection and will be headaches for opponents again this fall.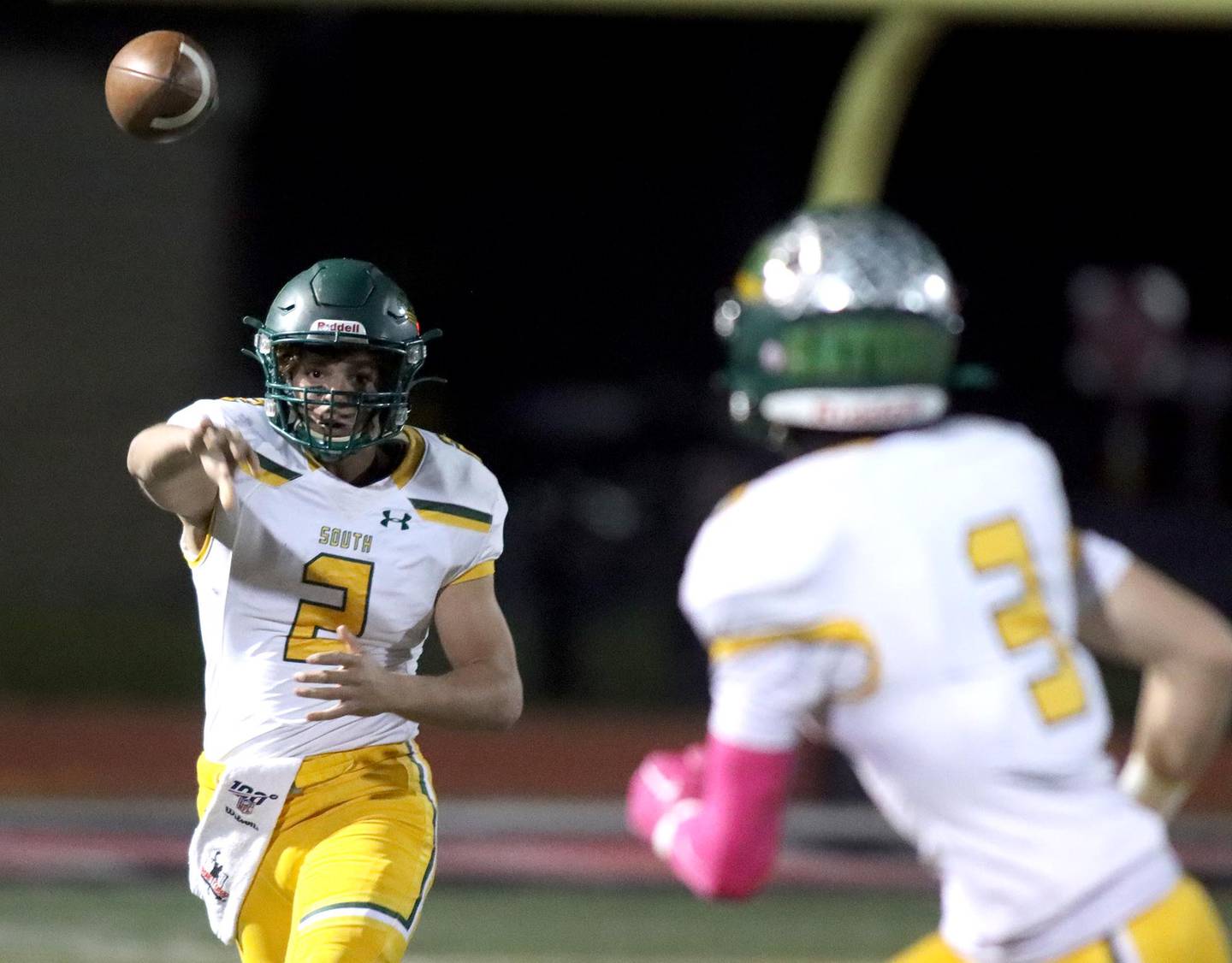 Caden Casimino, Crystal Lake South, QB, sr.
Casimino (5-11, 180) transferred from Central to South and flourished, leading the area with 2,658 passing yards and 21 touchdowns. He was an All-Area second-team selection. Casimino has plenty of his top targets back, led by Michael Prokos and Colton Hess. The Gators lost a pair of one-score shootout games against Prairie Ridge (48-41 and 63-55). Casimino does not run a lot, but he completed 68.2% of his passes and threw only six interceptions.
Dom Creatore, Prairie Ridge, S, sr.
Creatore made an impact during the COVID-19 spring season of 2021 as a freshman in the Wolves' defensive backfield, and he's made his presence felt even more since that point. He missed two games with a broken bone in his left wrist, suffered in the Week 4 loss to Jacobs, but came back and was key to the defense in the Wolves' postseason run. Creator finished with 95 tackles (60 solos), eight tackles for losses, two interceptions and two fumble recoveries. He will get some time on offense this season at running back, as well as his usual safety position on defense. He was an All-Area first-teamer.
John Fallaw, Prairie Ridge, OL-DL, sr.
Fallaw (6-4, 240) was a key part of the offensive line that helped quarterback Tyler Vasey run for an IHSA-record 3,887 yards as the Wolves reached the Class 6A state championship game. He was an All-Area first-team selection. He also played on the defensive line. Fallaw suffered a broken leg against Jacobs in Week 4, but returned after three games and was crucial to the Wolves' playoff run.
Kali Freeman, Dundee-Crown, WR-DB, sr.
Freeman (6-1, 170) was one of the FVC's best playmakers as he caught 29 passes for 480 yards and five touchdowns last season for the Chargers. D-C finished 2-7, but was rarely blown out with quarterback Zach Randl and a potent passing game. Freeman averaged 16.6 yards a catch. His size and leaping ability made him a tough matchup. He was an All-Area second-team pick. Late in D-C's 36-30 Week 2 overtime win over Hampshire, Freeman was the one Randl kept hitting. Freeman caught a walk-off TD pass in that overtime.
Haiden Janke, Huntley, RB, sr.
Janke (6-1, 215) tied for fourth in area rushing with 1,430 yards to help the Red Raiders to a share of the FVC championship with Jacobs and Prairie Ridge. Huntley's offensive strength was its running game and Janke was a bruising back behind the Raiders' big line. He had 10 touchdowns and averaged 5.1 yards a carry. Janke was an All-Area second-teamer.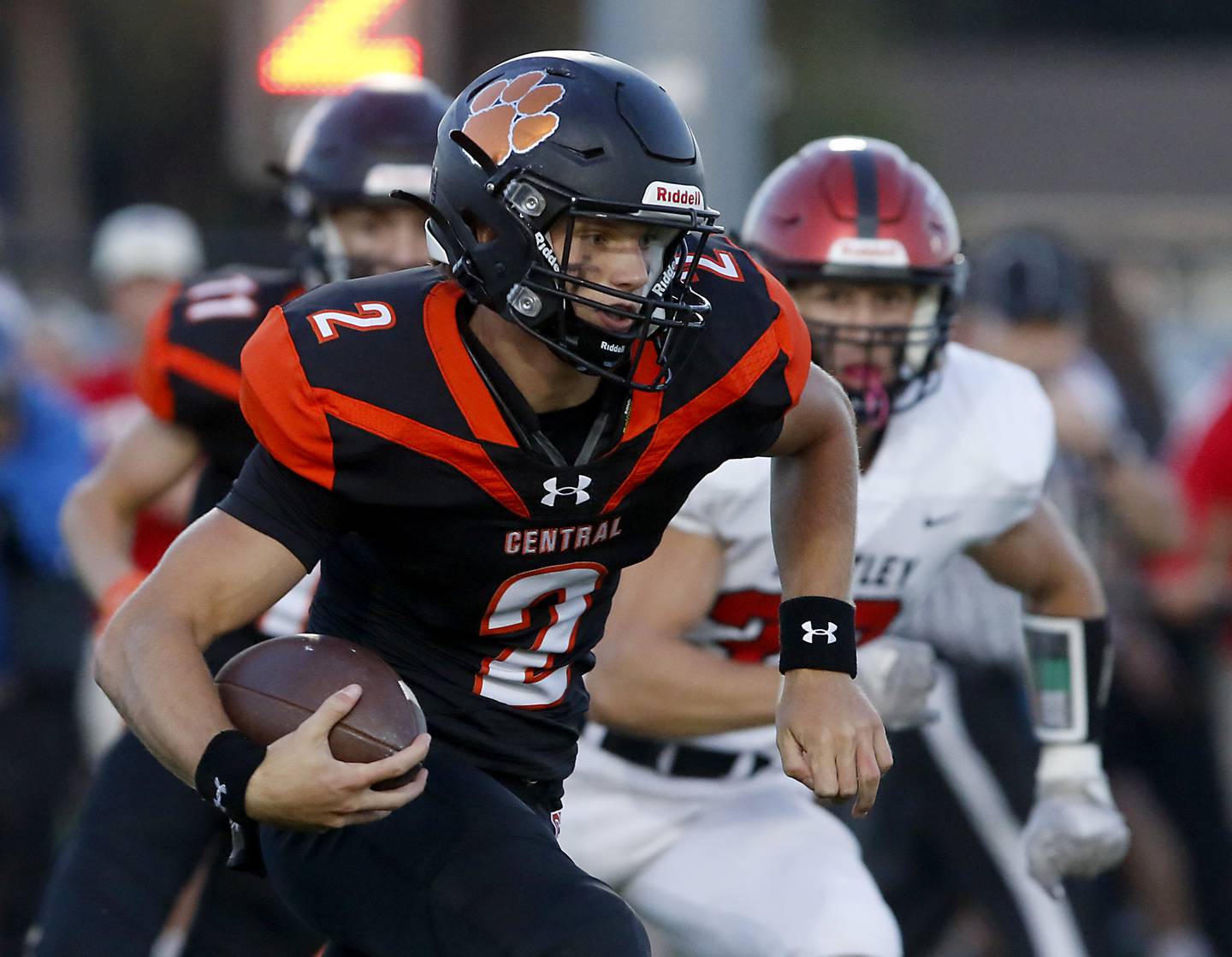 Jason Penza, Crystal Lake Central, QB, sr.
The Tigers likely would have been a Class 6A playoff team had Penza not suffered a broken bone in his right arm near halftime of the season opener. Penza (6-2, 185) made it back for Week 8 as a receiver and played quarterback in Week 9, a 56-49 loss to Prairie Ridge. He should be one of the most dynamic offensive players in the FVC, a dual threat with his running speed and his arm. The Tigers had almost 300 yards of offense against Huntley, which had the FVC's best defense, in the first half before Penza was injured.
Michael Prokos, Crystal Lake South, WR-DB, sr.
Prokos (6-0, 180) is a two-time All-Area first-team selection, once on defense, once on offense, who is getting looks from NCAA Division I schools. Prokos is speedy and gets big yards after the catch. He led the area with 66 receptions and gained 1,002 yards with eight touchdowns for the Gators (5-5). He had 54 receptions for 916 yards and four TDs as a sophomore.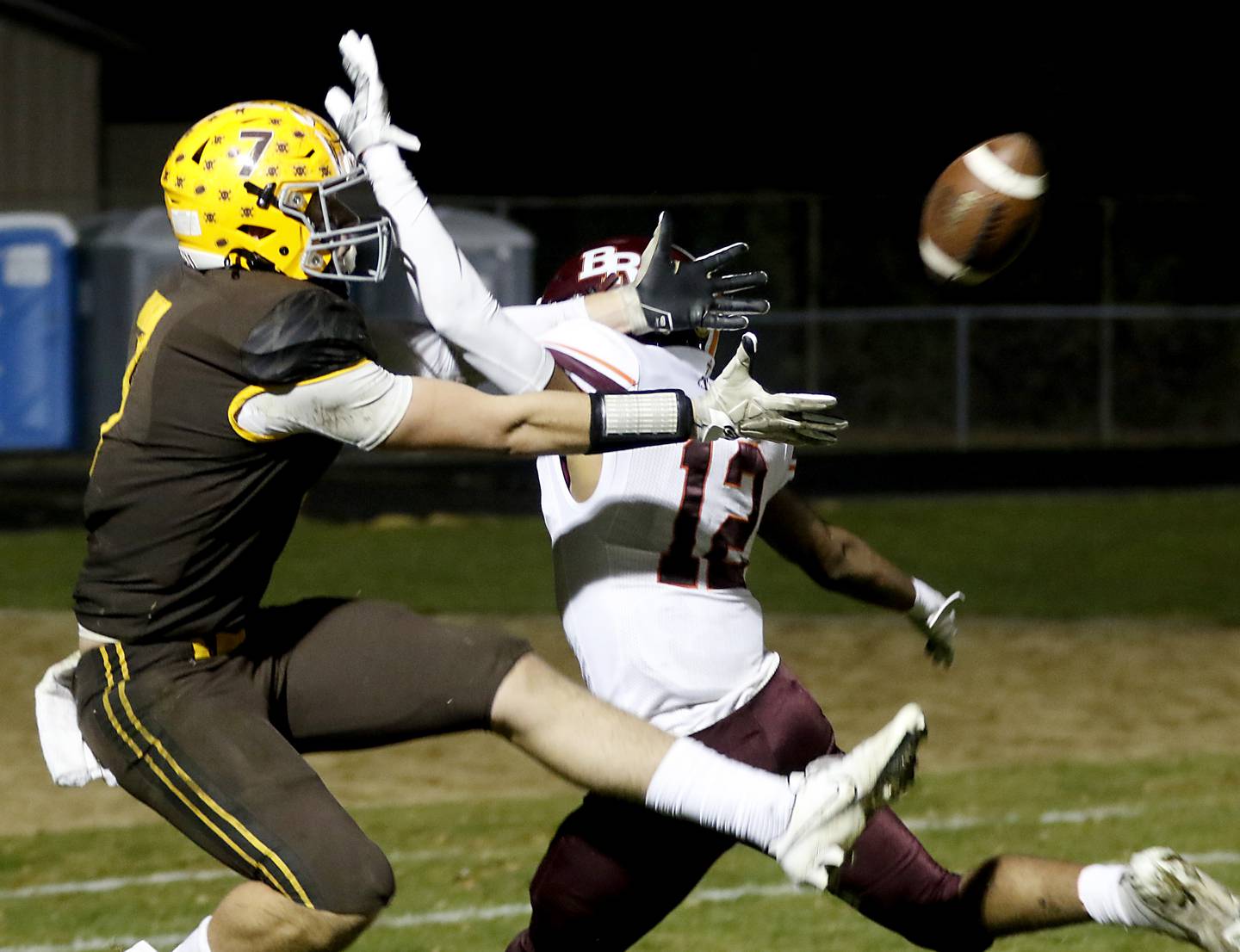 Grant Stec, Jacobs, TE-DE, sr.
Stec (6-6, 220) committed to Wisconsin in January after receiving scholarship offers from around 20 D-I schools. Stec starts on offense and defense for the Golden Eagles and was an All-Area second-teamer on defense. He provides all kinds of matchup problems with his size and caught 24 passes for 372 yards and three touchdowns. Stec will be a fourth-year varsity player this fall.