With décor that takes you to a Northwoods-style cabin, and a reasonably priced menu with many delicious options, Cabin Fever in Peru is a restaurant anyone can enjoy.
My family of four had an enjoyable experience recently at Cabin Fever, located at 5220 Trompeter Road.
The first thing you notice there is the ambiance.
It looks like a log cabin on the outside, and that theme carries inside with a large fireplace in the center, a bar made of logs, along with wood accents throughout, and décor that includes mounted deer heads and fish, snowshoes, fishing gear and other outdoorsy items.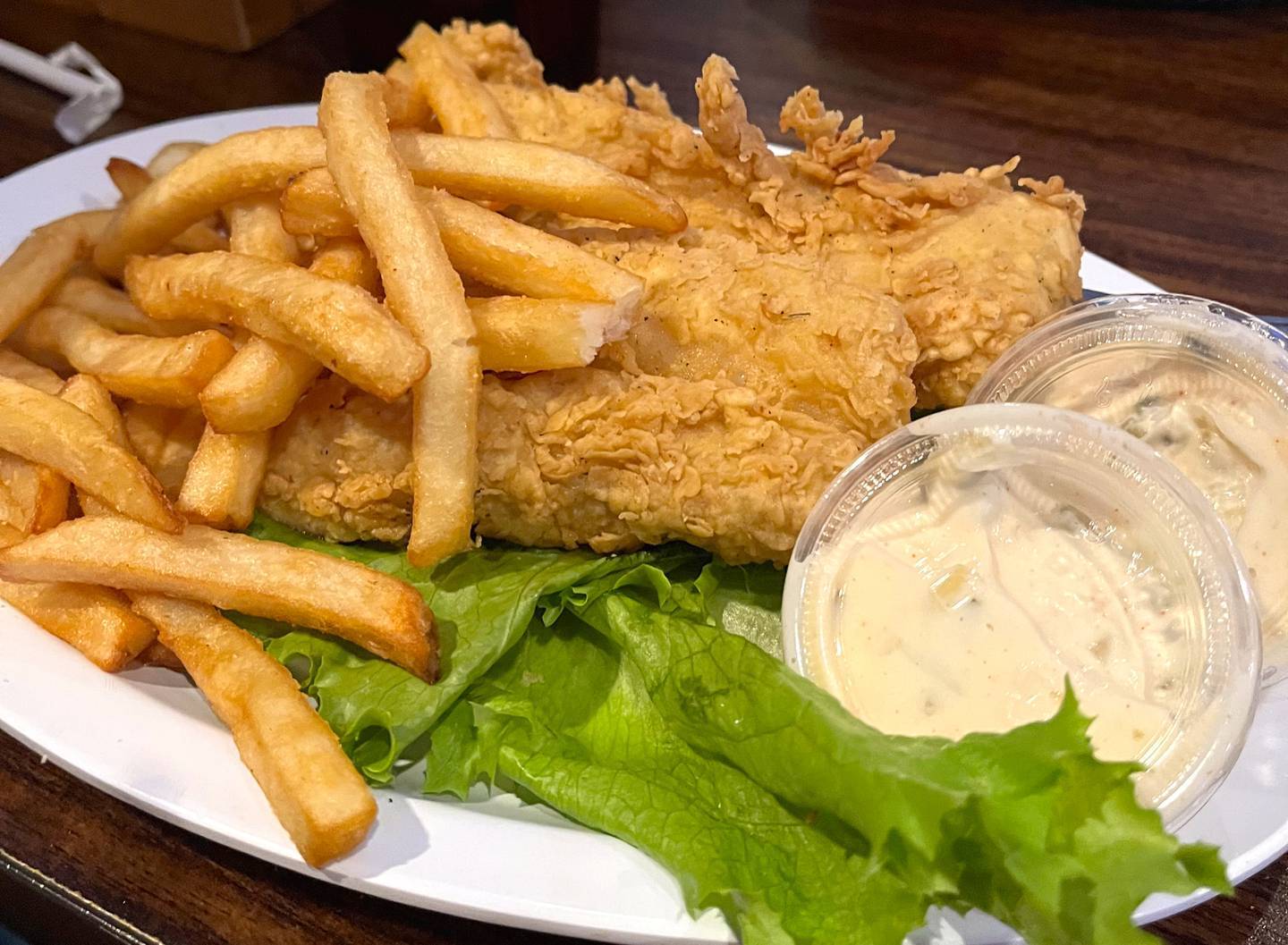 When it came time to order, it was difficult because the menu is extensive with soups, salads, burgers, sandwiches, fried chicken, fish, steaks, ribs, pork chops and more.
I went with the fried cod special. I figured in a place called Cabin Fever with fish mounted on the wall, how could you go wrong with that? I also ordered a cup of the Cajun seafood chowder.
The meal didn't disappoint.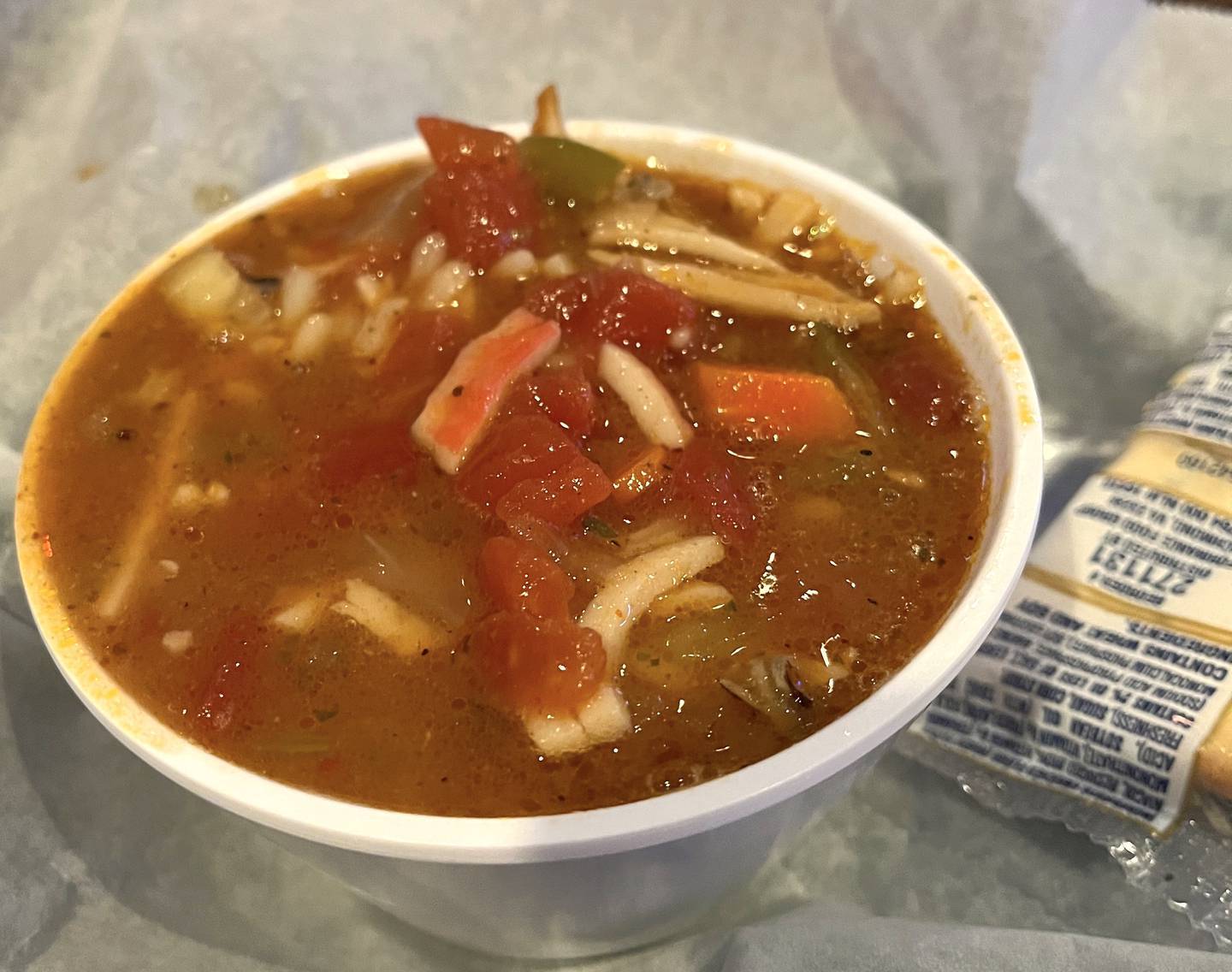 The soup was delicious. It was a tomato-based broth filled with, as my spouse said, "everything but the kitchen sink." There were shrimp, potatoes, noodles, other vegetables and seafood.
The cod's batter was crispy and flavorful, and surrounded a very flaky white fish. It was served with an excellent tartar sauce and fries.
My spouse ordered the homemade pork tenderloin, which our server told us is one of their more popular dishes.
Like any good pork tenderloin, it was huge, so we were able to take enough home to make another sandwich.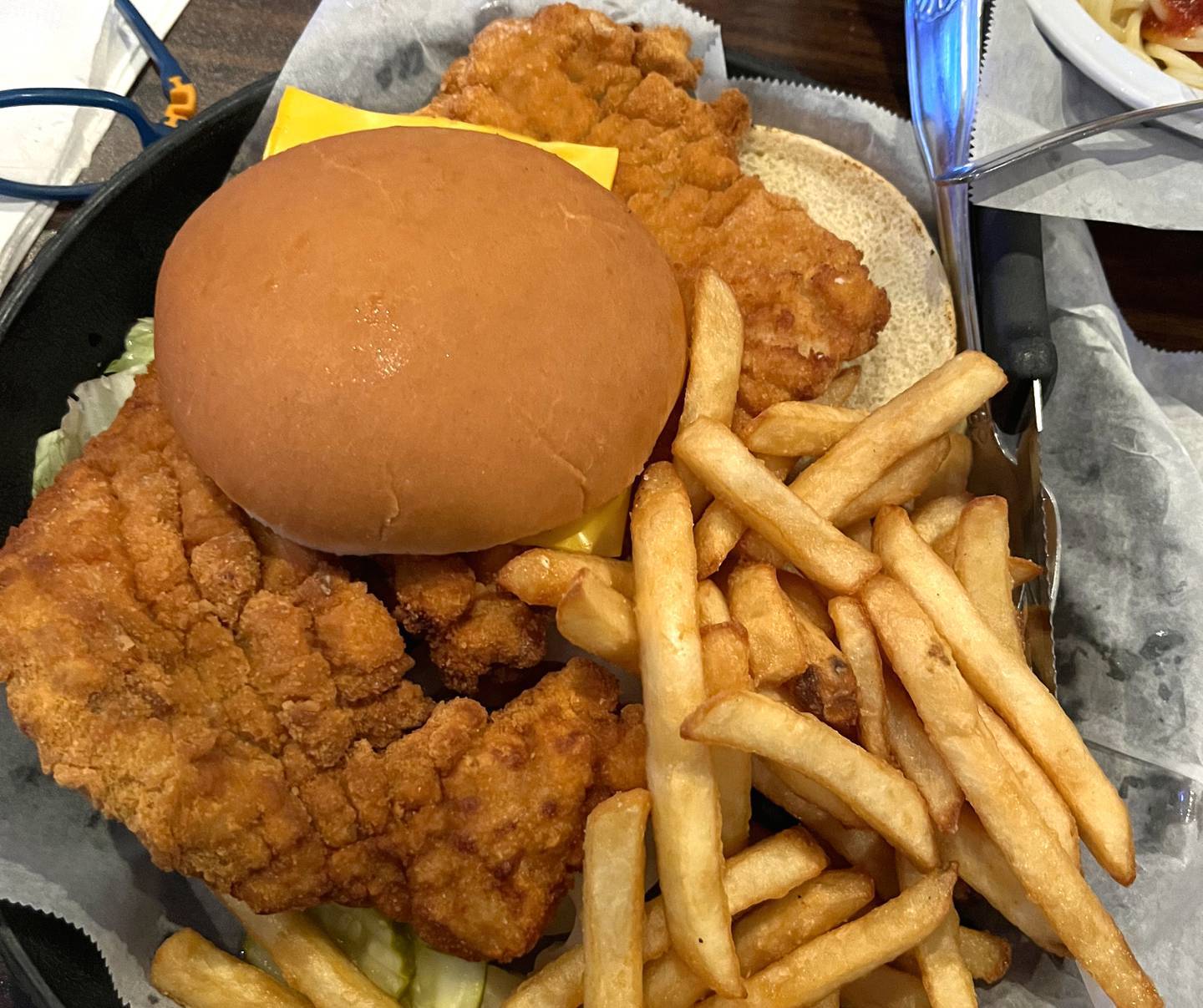 Another thing my spouse and I appreciated, and our two kids enjoyed, was the variety of options on the kids menu.
Pretty much any type of food your typical kid eats, they had it at Cabin Fever, including chicken (fingers, legs or wings), burgers, hot dog, fish, mac and cheese and spaghetti.
Our 5-year-old ordered the chicken fingers, which lived up to his standards for "crunchy chicken." He also liked that it was served with potato chips.
"I love this place," was his glowing review.
Our younger child ordered the spaghetti with garlic bread, and he certainly enjoyed it that night and again as leftovers.
The dessert menu was tempting, but after eating our meals, we just didn't have enough room for it.
The two items we were eyeing were the fried brownie bites served with chocolate sauce, or a la mode for an extra charge, and the funnel cake fries served with caramel sauce, or a la mode.
Someday I will return to try those.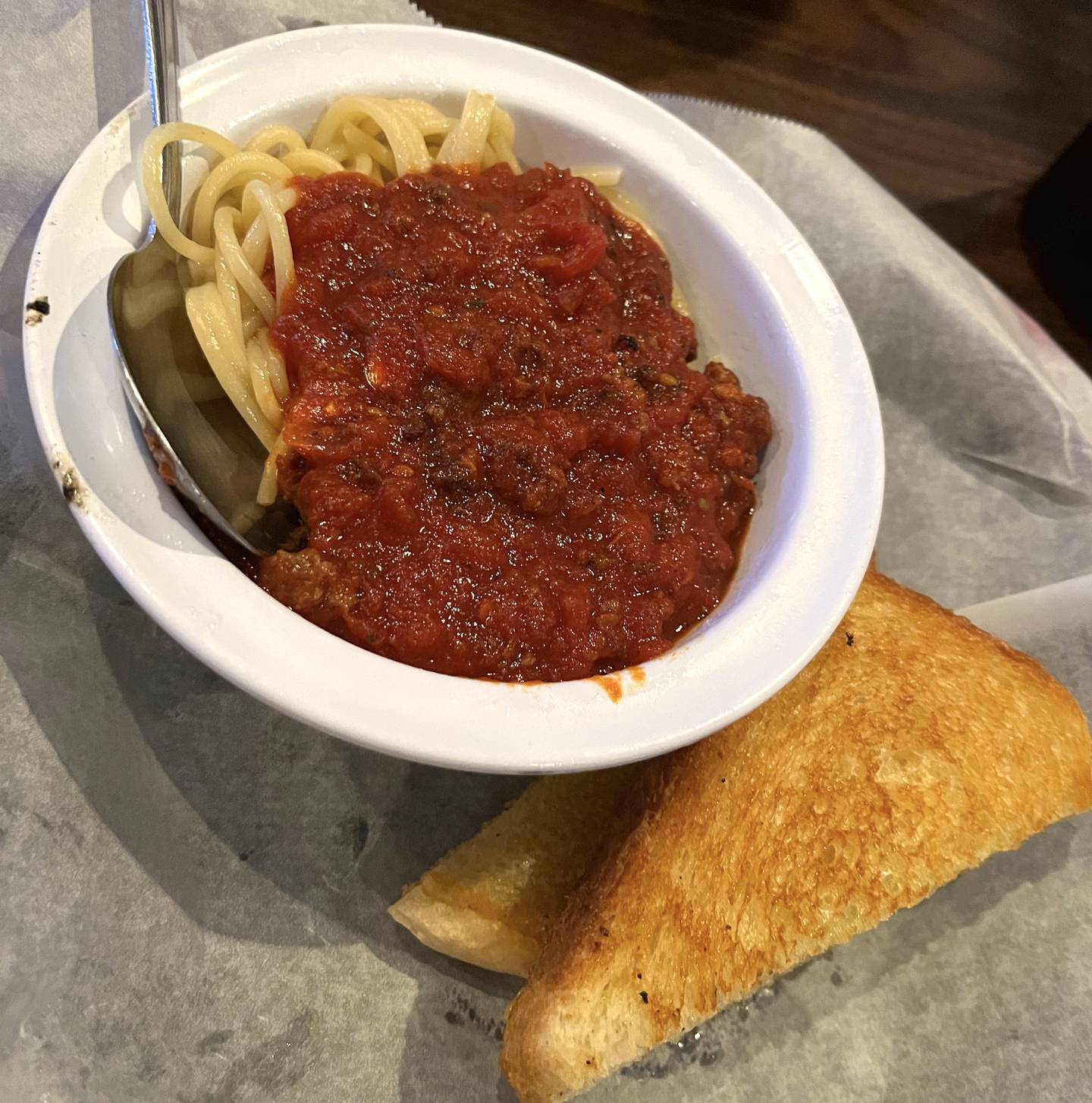 The bill for four of us came to $51.75, which I found reasonable for the quality of food and portion sizes we received.
Overall, Cabin Fever was an excellent experience with the atmosphere, attentive service, delicious food and good prices.
• The Mystery Diner is an employee at Shaw Media. The diner's identity is not revealed to the restaurant staff before or during the meal. The Mystery Diner visits a restaurant and then reports on the experience. If the Mystery Diner cannot recommend the establishment, we will not publish a story.
IF YOU GO
WHAT: Cabin Fever
WHERE: 5220 Trompeter Road, Peru
PHONE: 815-224-1099