Located just two minutes from the entrance to Starved Rock State Park, and a short drive from I-80 and I-39, you'll find a true hidden gem, the village of North Utica. This canal town, steeped in rich history and beautiful nature, features some of the best pub-style dining and boutique shopping that north central Illinois has to offer.
For more than a half century, this cozy community in LaSalle County also has played host to one of the state's largest and most popular fall festivals: Burgoo.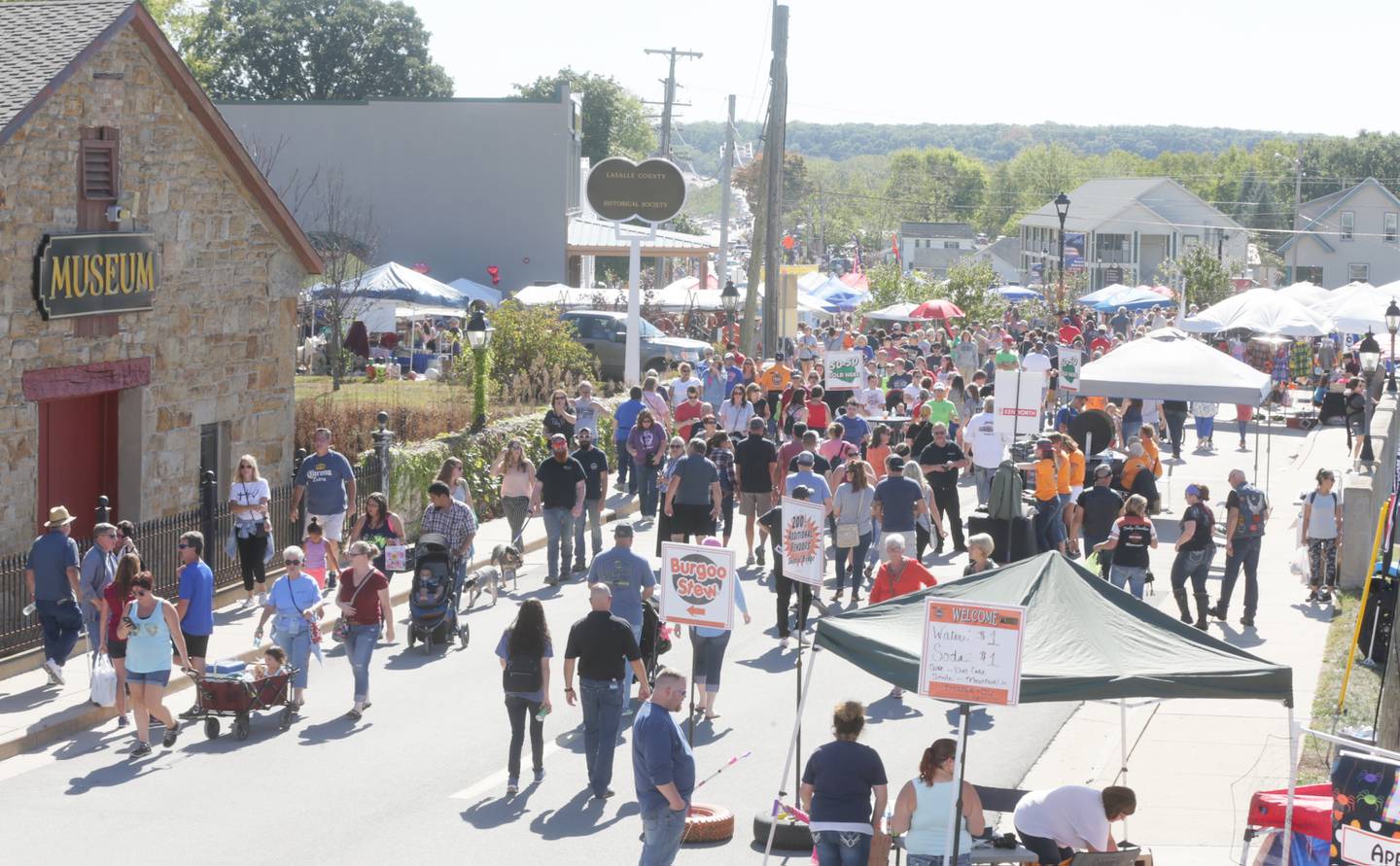 Returning this weekend, Oct. 9 and 10, Utica's Burgoo is a beloved event that started out as a community block party. The multi-generational, all-ages festival pairs Midwestern hospitality, artists, artisans, antiques vendors, live entertainment and, of course, massive cast-iron pots of scratch-made Burgoo stew.
Inspired by harvest celebrations of the pioneer past, the star of the Burgoo festival is, of course, Burgoo. The delicious dish, whose origin pre-dates the Civil War, is made from freshly harvested vegetables, local meats and flavorful herbs and spices. Similar to other regional delicacies like Irish and Mulligan stews, the slow-cooked dish became a staple of fundraisers and benefit events across the Midwestern and Southern states.
Burgoo only will be served on Sunday, Oct. 10, starting at 9 a.m. and continuing until it sells out, so plan to arrive early in the day if you want to sample the famed stew.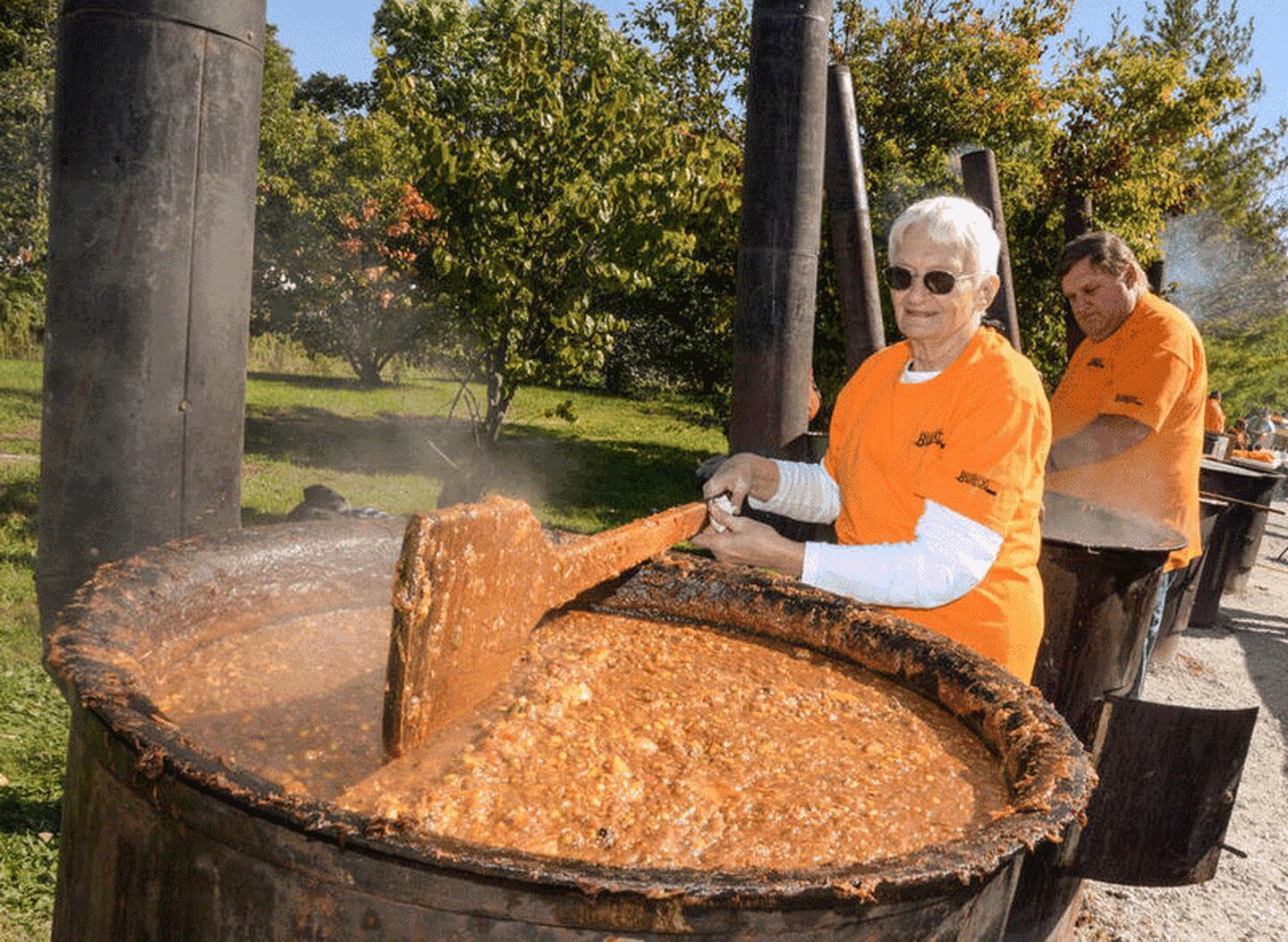 In anticipation of a large crowd, a shuttle service will be offered Sunday only. Departing from the nearby Celebrations 150 event center at 740 U.S. Highway 6 in LaSalle, which features a large parking lot, the shuttle will drop riders off right in downtown Utica at the festival site.
The fun doesn't stop there; the two-day celebration also features a sprawling vendor show that rivals many of the state's iconic outdoor artisan markets in both quality and scope. On Saturday, the LaSalle County Historical Society's Canal Market will run from 11 a.m. to 6 p.m., highlighting more than 150 curated vendors selling handmade, homemade, homegrown and vintage items. Sunday's shopping event expands to over 375 unique craft, gift and antiques sellers in a can't-miss show that fills several open areas throughout the downtown, all conveniently within walking distance.
New for 2021 is the Burgoo Food Court. Held both Saturday and Sunday, the debut food vendor lineup will feature expanded seating and dining options right next to the Burgoo kettles and Canal Market. The court will showcase popular food trucks and vendors such as BBQ & Baket, Didough's Twisted Pretzel Co., Dave's Coffee Cake, Sugar Mama's Mini Doughnuts and T's food shack, serving up freshly made food and desserts.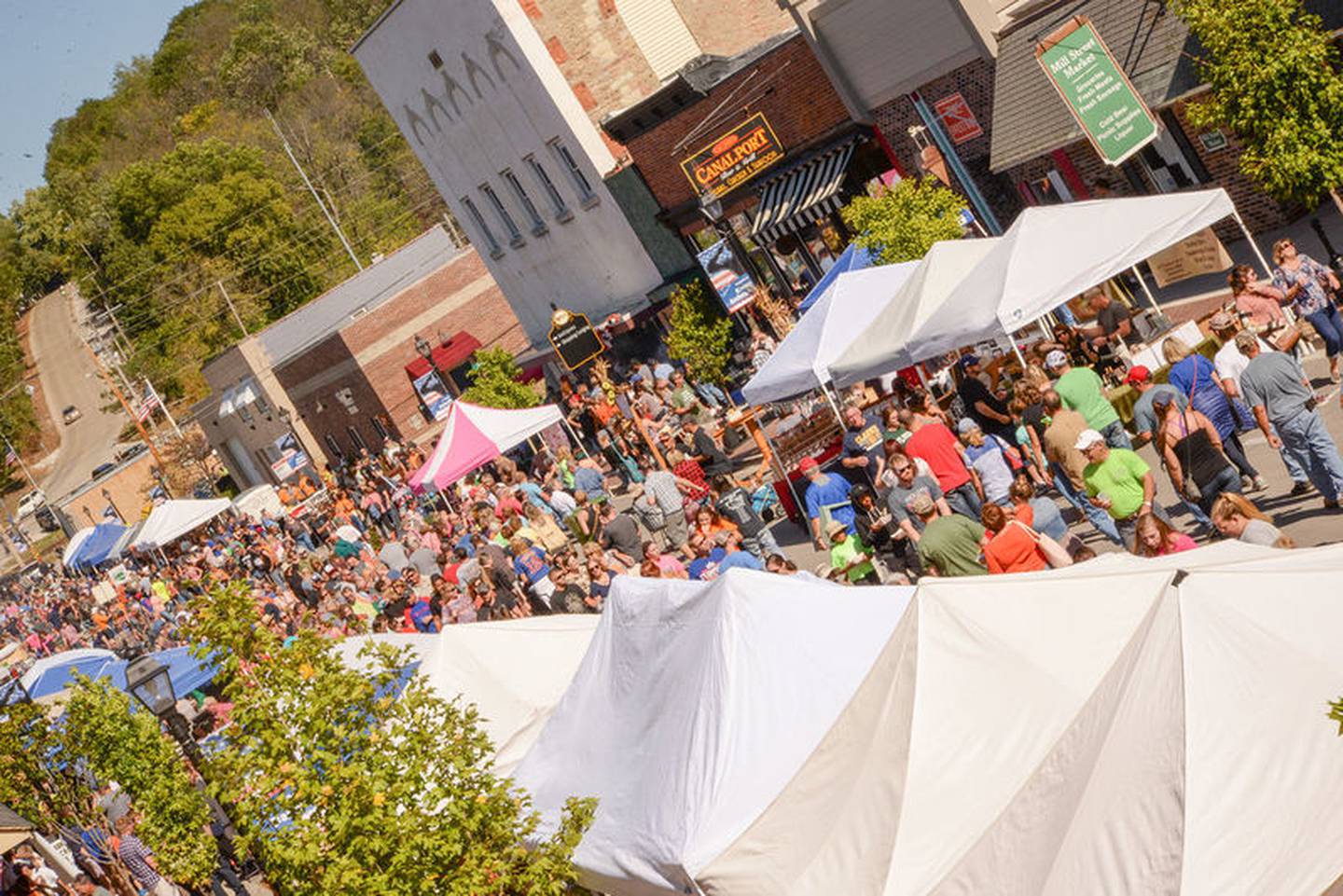 Burgoo 2021 will have free live music, games, blacksmithing demonstrations and a classic car show. Art raffle tickets, Burgoo apparel, and 50/50 tickets will be sold both days on Utica's downtown bridge, nestled between the village's two museum buildings.
These family friendly festivities and all the other events taking place at Burgoo are sponsored by the nonprofit LaSalle County Historical Society. The fantastic museum campus, located on the banks of the historic I & M Canal, consists of multiple attractions: the canal warehouse, heritage center, a one-room schoolhouse, a working blacksmith shop, and an original barn dating back to 1875. While you're in town for the festival, be sure to visit these spectacular historic and interpretive sites to see how the Burgoo celebration continues to benefit the preservation of local history.
For more information, be sure to follow La Salle County Burgoo Festival and LaSalle County Historical Society Museum on Facebook. The La Salle County Burgoo Festival is at 101 E. Canal St., North Utica. Learn more at lasallecountyhistoricalsociety.org/burgoo.