LOCKPORT – Even though they trailed for the first four innings, Lockport didn't panic Friday during a 4-1 win over Andrew in the title game of the Class 4A Lockport Regional.
With hitters in the lineup such as Addison Foster and Sarah Viar, there wasn't much reason to panic, even though Andrew pitcher Kathleen Hester shut the Porters out through four innings.
Viar got the scoring started for Lockport when she hit a two-out triple to score Foster, who had singled with one out in the inning. Teammate Brooke Keltner followed Viar's triple with a single to bring Viar home for a 2-1 lead.
"Coach [Marissa] Chovanec told me to keep my hands up and get on top of the ball," Viar said. "She told me to drive it toward what we call 'Porter Alley.' That's in right-center, where it says 'Porters' on the fence.
"I was hoping to get a ball I could drive, and I got one. I knew with Addy's speed that she would score."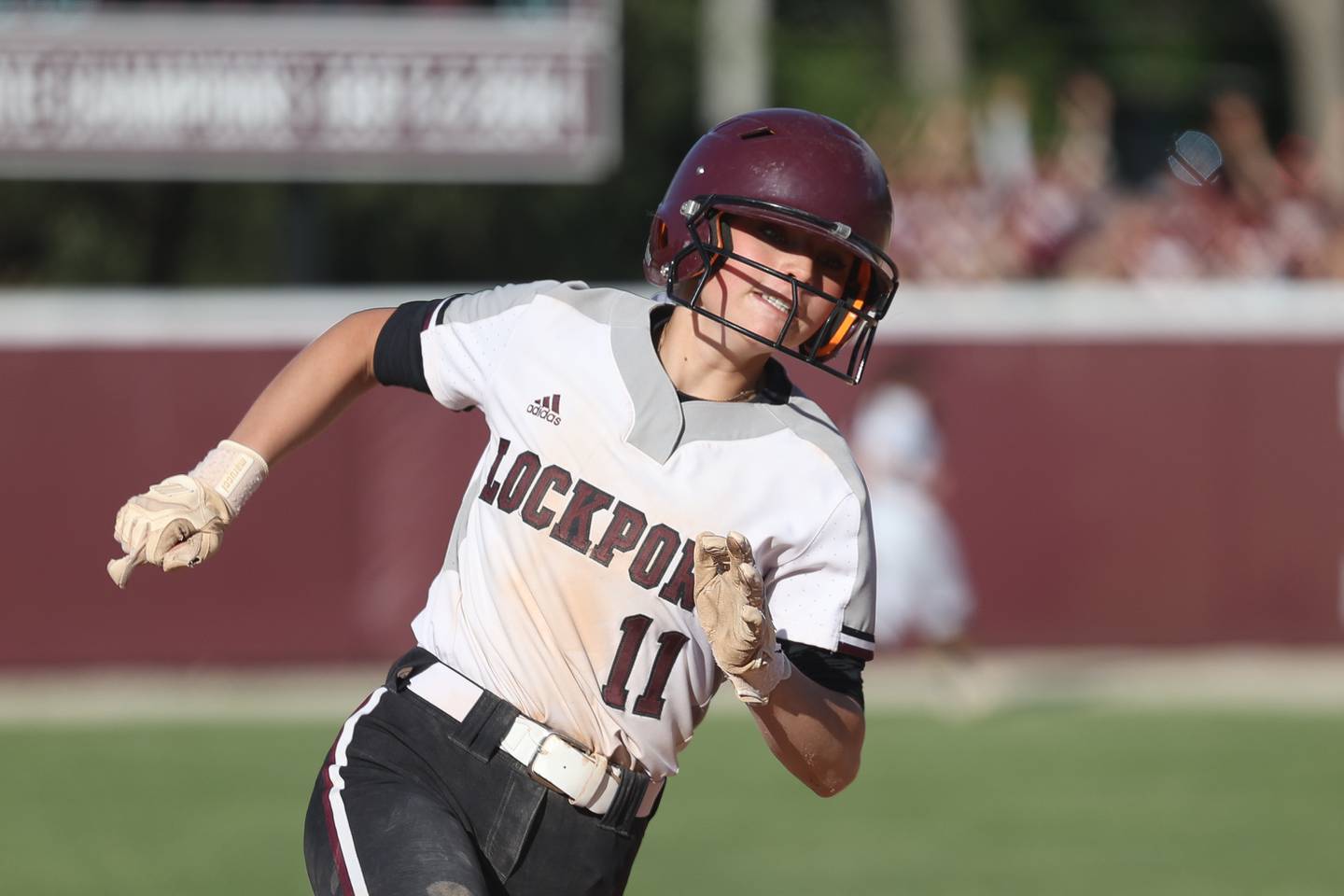 Foster, who was 3 for 4 and one of just three seniors on the Porters' roster, figured prominently in the next Lockport rally as she slugged a two-run triple of her own, also to Porter Alley, scoring both Ava Swain, who led off the inning with a double, and Giuliana GIordano, who walked with two outs.
"It was a 3-2 pitch," Foster said about her three-bagger. "I knew I needed to try and drive it and bring those runners home for some insurance.
"We have been so hyped for this year. We lost to Andrew earlier this year, so to play them again was big for us. And playing at home, there was a lot of energy."
The Thunderbolts scored in the top of the first, getting an RBI single from Maddie Hanik to score MaTaia Lawson, who had doubled.
That was all Andrew could manage against sophomore Kelcie McGraw, however, as McGraw allowed only three hits the rest of the way and retired nine of the last 10 batters she faced.
"I just stayed with my basics and stayed calm," McGraw said. "We have come back to win a lot of games this year, so I knew if I could keep us close that my teammates would come through and get some runs.
"It helps to be playing at home. We know the field, and we play with a lot of confidence here. We hope it helps in the sectional, too."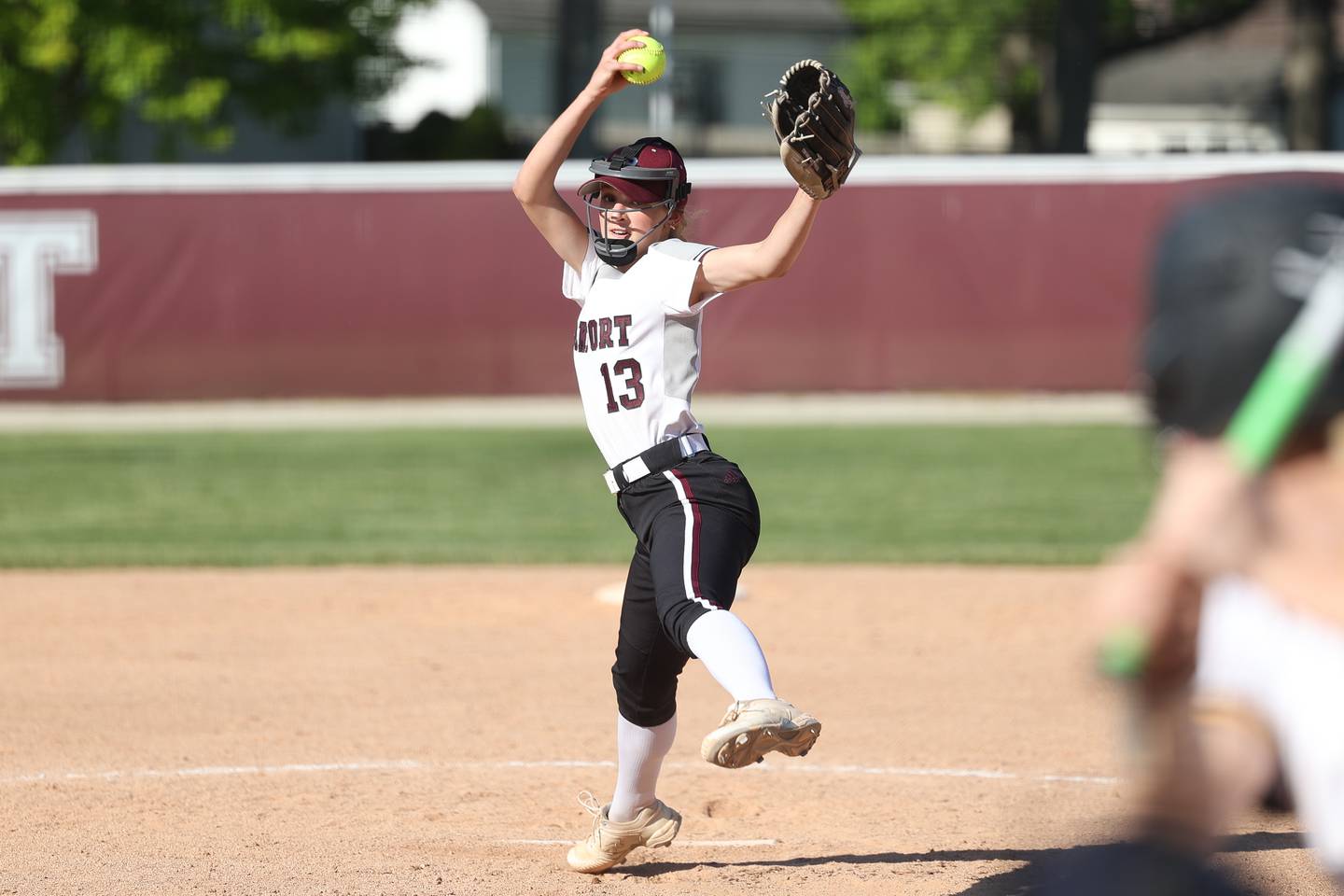 The Porters will begin sectional play at home Wednesday, taking on Lincoln-Way East in the second semifinal. The first semifinal is Tuesday, featuring Lincoln-Way West against Lincoln-Way Central.
Lockport threatened to answer in big fashion in the bottom of the first, loading the bases with no outs. However, Hester bore down and struck out the next three batters. The Porters continued to knock on the door of scoring, getting a two-out triple from Viar in the third and Kylie Ryan in the fourth, but Hester slammed the door on each occasion.
Then came the fifth and sixth.
"After she hit the triple, Sarah was yelling to Brooke Keltner, 'Keep your hands up. Drive it down and hard,'" Chovanec said. "Then Brooke got the single to give us the lead. These girls really work together and play for each other.
"I think our strength of schedule really helps prepare us for games like this. We have a lot of experience to draw from, and we have come back to win a lot of our games this year. The girls don't get down. They keep doing what we ask of them.
"Kelcie has had a few games where she has struggled through the first inning, but then she settles in and closes the door. We know that if we just get a little bit of offense, she is going to shut the other team down and usually end up with double-digit strikeouts or close to it."
It is the sixth straight regional title for the Porters and 16th since Chovanec took over as head coach in 2002.