BOLINGBROOK – Lillian Roberts was in the middle of almost everything Tuesday for Romeoville in a 13-4 win over Valley View School District rival Bolingbrook.
Roberts, a freshman, was the winning pitcher, tossing a complete game with six strikeouts. She also hit third in the Spartans' lineup and had a monster day at the plate, going 4 for 4 with two doubles, a triple, two RBIs and four runs scored.
Roberts helped her own cause early, slugging an RBI double in the top of the first to bring home Juliana Anderson, who had singled, and then scoring on an error on a ball hit to deep right by Gracie Brucki.
"Getting early runs was a key for us," Romeoville coach Katie O'Connell said. "We want to win every inning, and we got some clutch hitting today that helped us do that."
Roberts said that being a pitcher herself helps her when she is hitting, and the hitting helps her when she's in the circle.
"It's a lot easier to pitch when you have a lead," she said. "There isn't as much pressure, and giving up a run isn't the worst thing when you have a cushion.
"When I am hitting, I can kind of think along with the pitcher. I think about what I might throw in a certain situation, and I can look for a pitch like that. I can also see from the pitcher's hand what kind of pitch it is, because I know what I do with my hand when I pitch."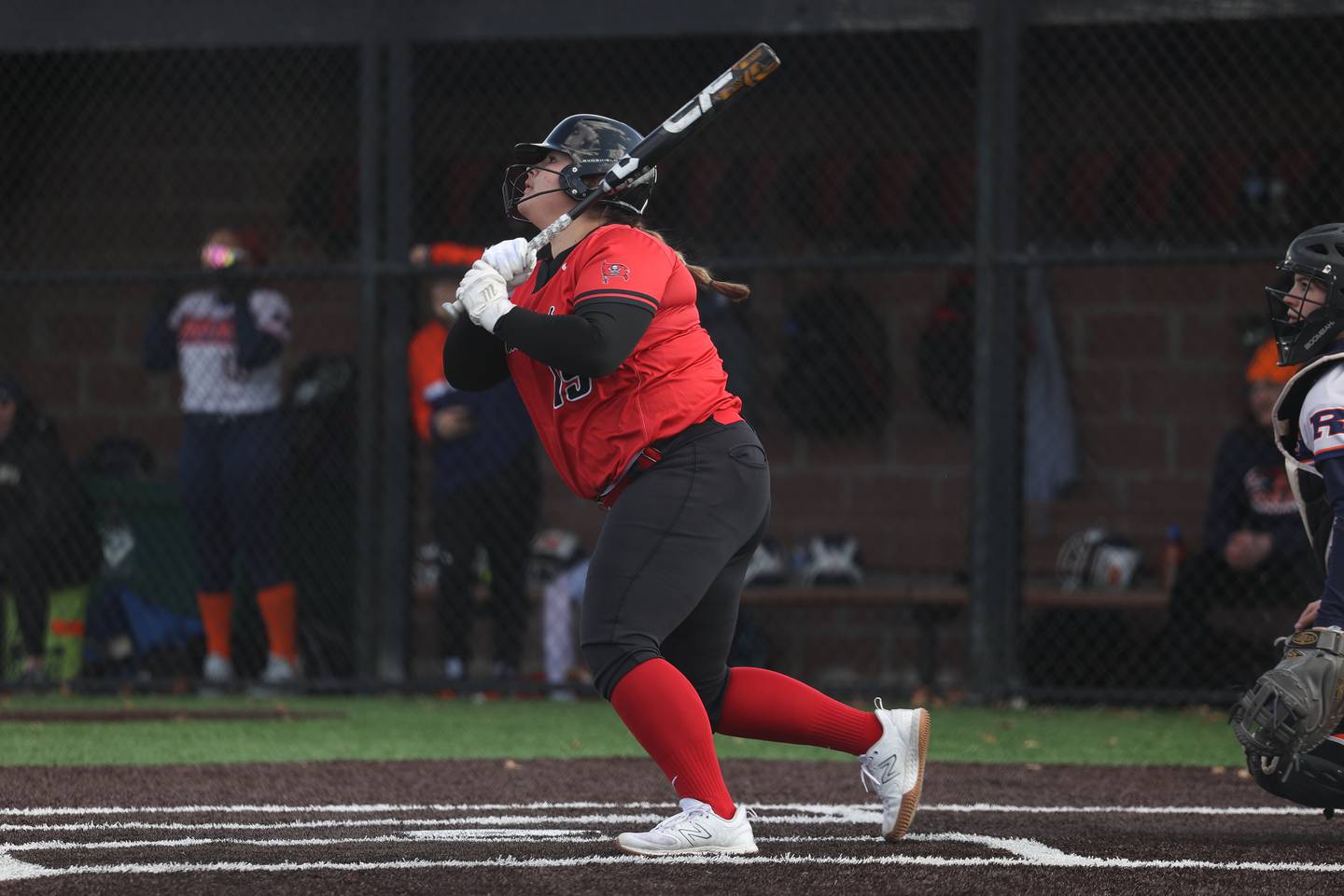 Bolingbrook (2-2) got a run back in the bottom of the first on an RBI double by Sydney Hinojosa, who went 4 for 4 with a double and a triple.
The Spartans (2-3) put up two more runs in the top of the third. Roberts led off with a triple, then scored on a bunt by Kaitlyn Dahlberg. Brucki, who walked after Roberts' triple and went to third on Dahlberg's bunt, then scored on a wild pitch.
Again, the Raiders answered with a run in the bottom half of the inning. Karina Choi led off by reaching on an error, then stole second and third and scored on a wild pitch.
"The score looks worse than the game really was," Bolingbrook coach Chris DeSanto said. "Our pitchers attacked the strike zone, but give Romeoville credit. They got the hits with runners on base and brought those runners home.
"Sydney Hinojosa really has a stick on her. She is a third-year varsity player, and she is very patient at the plate. She lets her pitch come to her and when she hits it, she hits it hard. And Karina Choi showed what her speed can do. She's only a sophomore, and this is only her second year of slapping. She has improved so much from last year, and it's going to be fun to watch her continue to improve."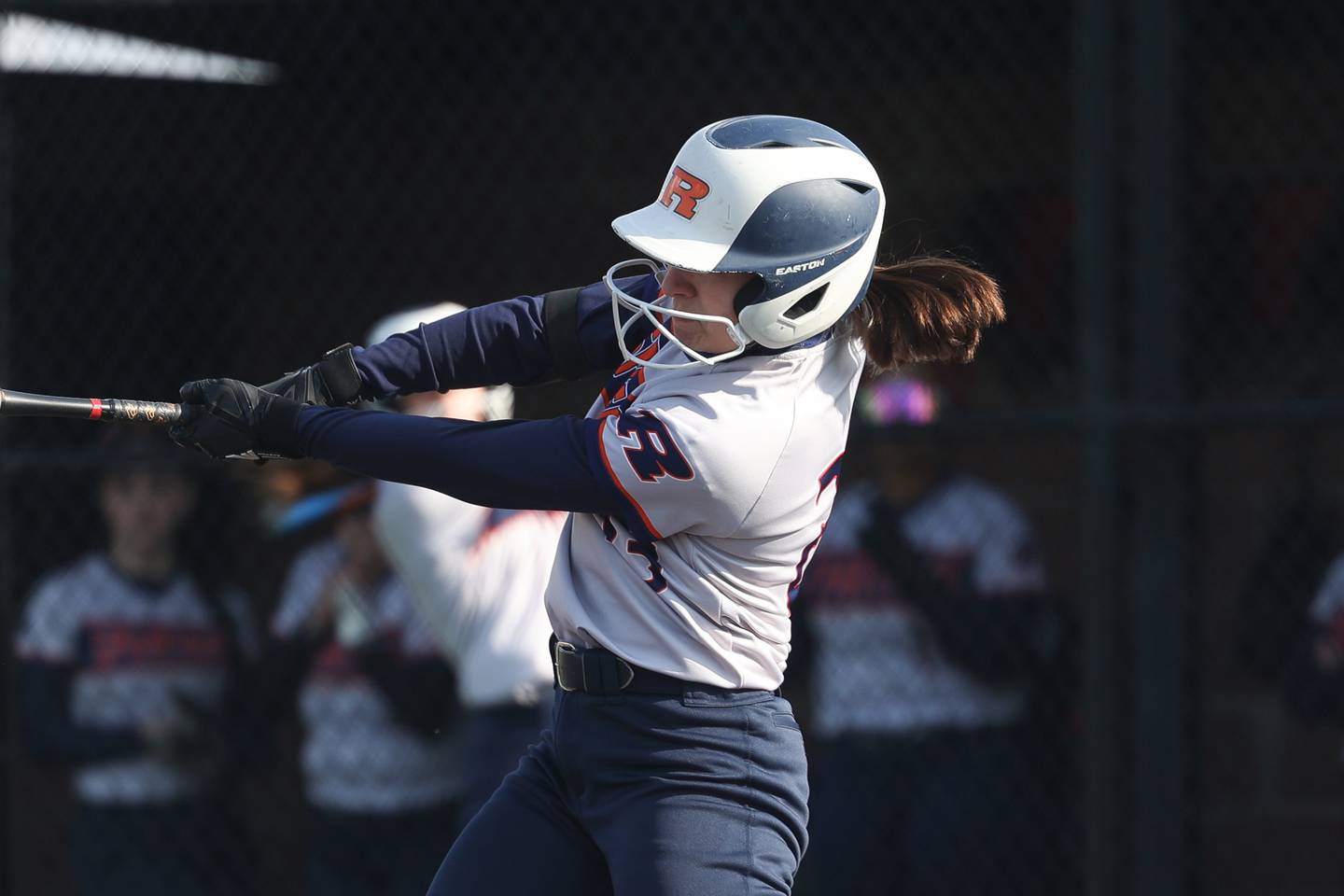 Romeoville put the game away in the last two innings, scoring four times in the top of the sixth and five more in the top of the seventh. Roberts had an RBI single in the sixth and also scored on a double by Brucki. Delany Giacomo, Jolene Anderson (RBI) and Juliana Anderson also singled and scored in the inning. In the seventh, the Spartans got a two-run triple by Jolene Anderson and a two-run single by Brucki.
"We hit the ball well today," O'Connell said. "Everyone stepped up on offense. It's always fun to beat our district rivals. We have some work to do with our defense, but we'll keep working on that."