NEW LENOX – After losing the first set Thursday night, Lincoln-Way Central tapped the resources of its crowd to rally and take the final two sets to defeat Lincoln-Way West 17-25, 25-16, 25-16.
"After the first set, we used the energy of our student section to give us energy," said Lincoln-Way Central's Alyssa Teske, who had five kills to go with double-digit assists. "We got a quick side out to start the second set and kept it going from there.
"It's always a big game against any of the Lincoln-Ways. We beat West at the Oak Lawn Tournament, so we knew they were coming after us tonight. But we beat Providence earlier in the year and we have beaten West, so I guess we are the Queens of New Lenox."
When she was setting, Teske had plenty of options to choose from. Kiera King, the other setter for the Knights (17-5, 4-3), and Mia Mattingly led with six kills each, while Teske and Brooke Smid each had five, Skylar Smith had four and Riley Watt added three.
Early on, however, it was all West (10-15, 2-6).
The youthful Warriors played with no fear and took control midway through the first set. Trailing 10-8, West got the serve back on a kill by sophomore Caroline Smith, one of her five on the night. Alexa Flores then served three straight points, including an ace, to put the Warriors ahead 13-10, and they never trailed again. Smith added two aces in a five-point service run that put West ahead 22-15, and another ace by Ashley Miller helped put the set away.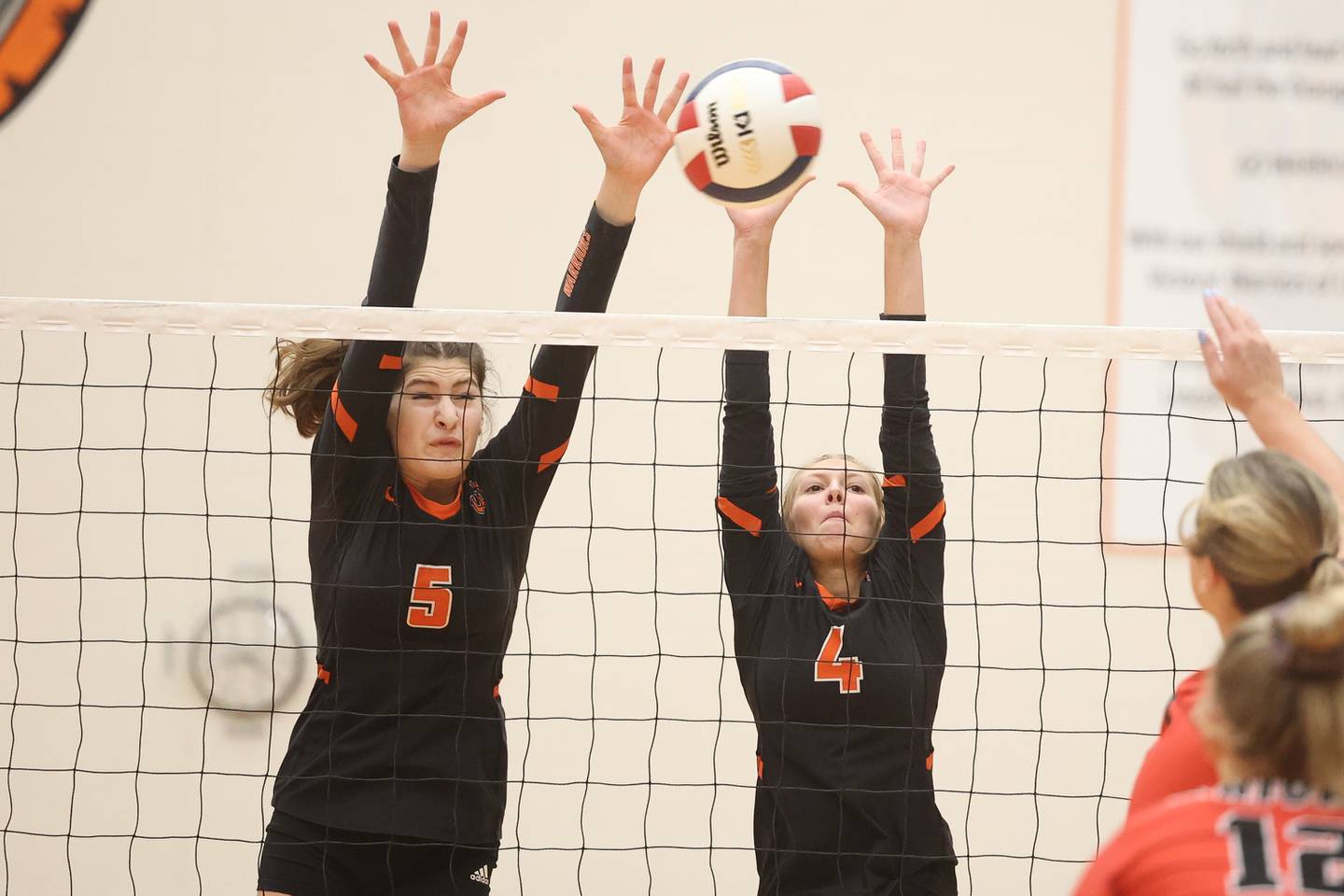 "We played very well in the first set," West coach Kendall Villa said. "These girls have so much potential, and you can see it in the way they played in the first set. But our youth got to us after that. In this loud gym, we got a little rattled.
"We also missed some serves in the last two sets, and you can't give points away like that against a team like Lincoln-Way Central. All of that comes with playing, and our girls are getting great experience."
Central, however, seized control early in the second set, racing out to a 10-5 lead. West pulled to within 13-10 on a kill by sophomore Laney Tuttle – one of her team-high six – but got no closer. A pair of kills by Mattingly helped Central to an 18-11 lead, and King finished the set off with a kill.
The Knights carried the momentum from the second set into the third, getting a kill and two blocks from Mattingly to grab a quick 7-1 lead. The lead ballooned to 13-4 after a pair of kills by Skylar Smith, one by Smid and an ace by Ava Miller. West answered with a four-point run of its own, aided by a pair of kills by Ashlynn Lindsay.
Back-to-back aces by Central's Lauryn Toth gave the Knights a 19-10 lead, and they got two kills from Smid and one each from Mattingly and Watt to close it out.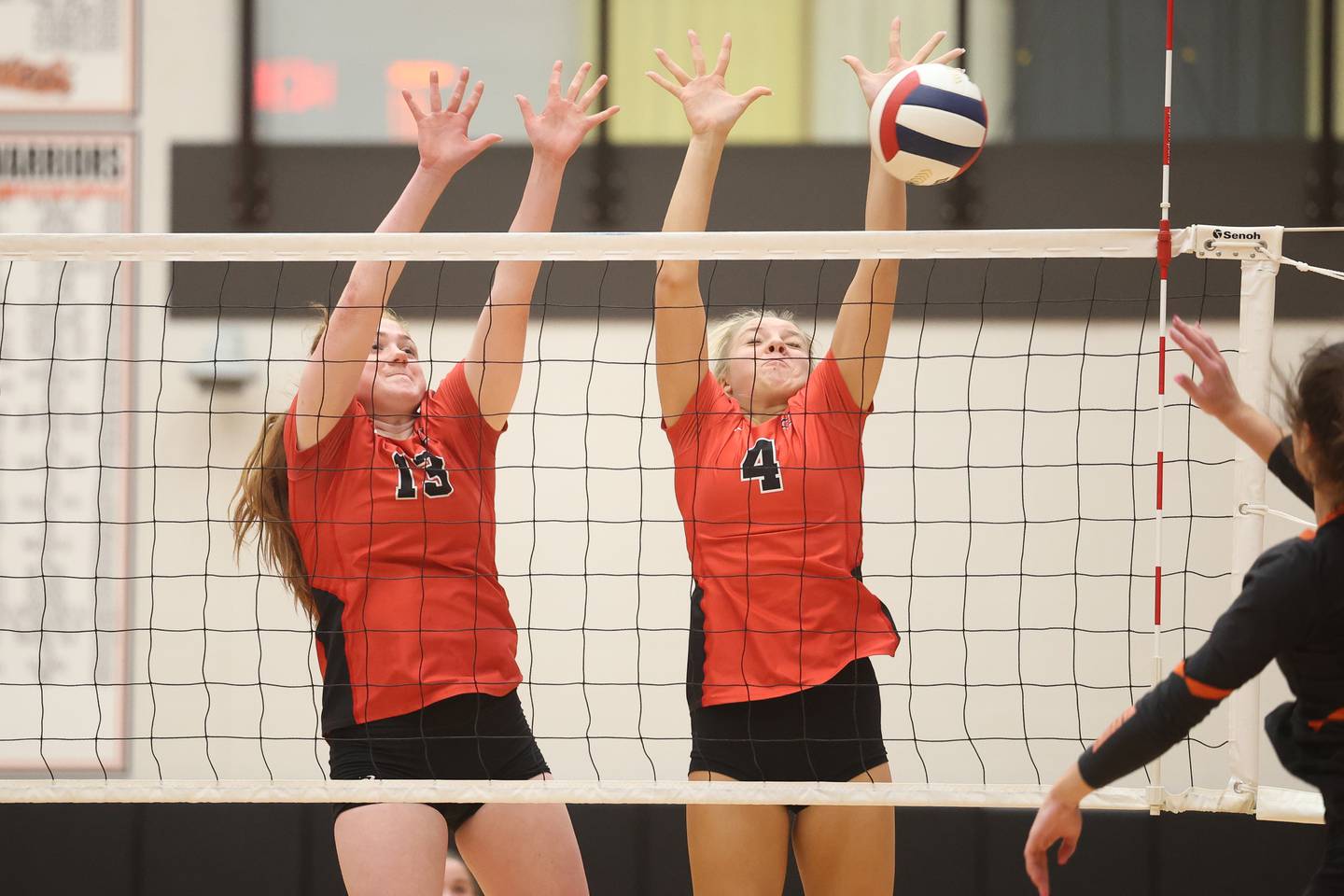 "It's nice playing with two setters," Teske said about sharing the duties with King. "We use each other and know when to give the ball to each other or to someone else. We have a pretty good connection."
Villa was happy with the effort by the Warriors.
"Our girls work harder than anyone," she said. "And we are going to see the benefits from that in the next year or two. Our girls aren't afraid. They keep swinging. A lot of young players, if they get blocked or hit a ball out of bounds, will get timid. I have told our girls that I want them to be aggressive. I can live with an aggressive mistake, and they have continued to be aggressive.
"There's a lot of talent here, and it's exciting to be building something."