The Illinois Coaches Association recently released its All-State teams for softball with several area athletes receiving recognition.
The ICA selects All-State teams from each of the four classifications (1A, 2A, 3A, 4A) with first, second and third team selections inside of each of those classes.
A total of 28 area players earned some sort of recognition on the ICA All-State teams.
Class 4A
A quartet of players earned first team status, with all four of them representing the Lincoln-Way school district.
Katie Stewart and Chloe Geijer of Lincoln-Way East earned first-team nods, and Lincoln-Way Central's Lindsey Grein and Lincoln-Way West's Abbie Gregus join them on the first team.
The second team in 4A included Lockport's Addison Foster, Lincoln-Way Central's McKenzie Murdock, Minooka's Anna McClimon and Plainfield East's Ally Rodriguez.
The 4A third team included Lockport's Stephanie Hayes and Kasey Markusic, the Lincoln-Way East duo of Maddie Pomykalski and Danielle Stewart, the Lincoln-Way Central tandem of Jamie Widule and Lisabella Dimitijevic and the Lincoln-Way West pair of Payton Cusack and Allie Wondrasek.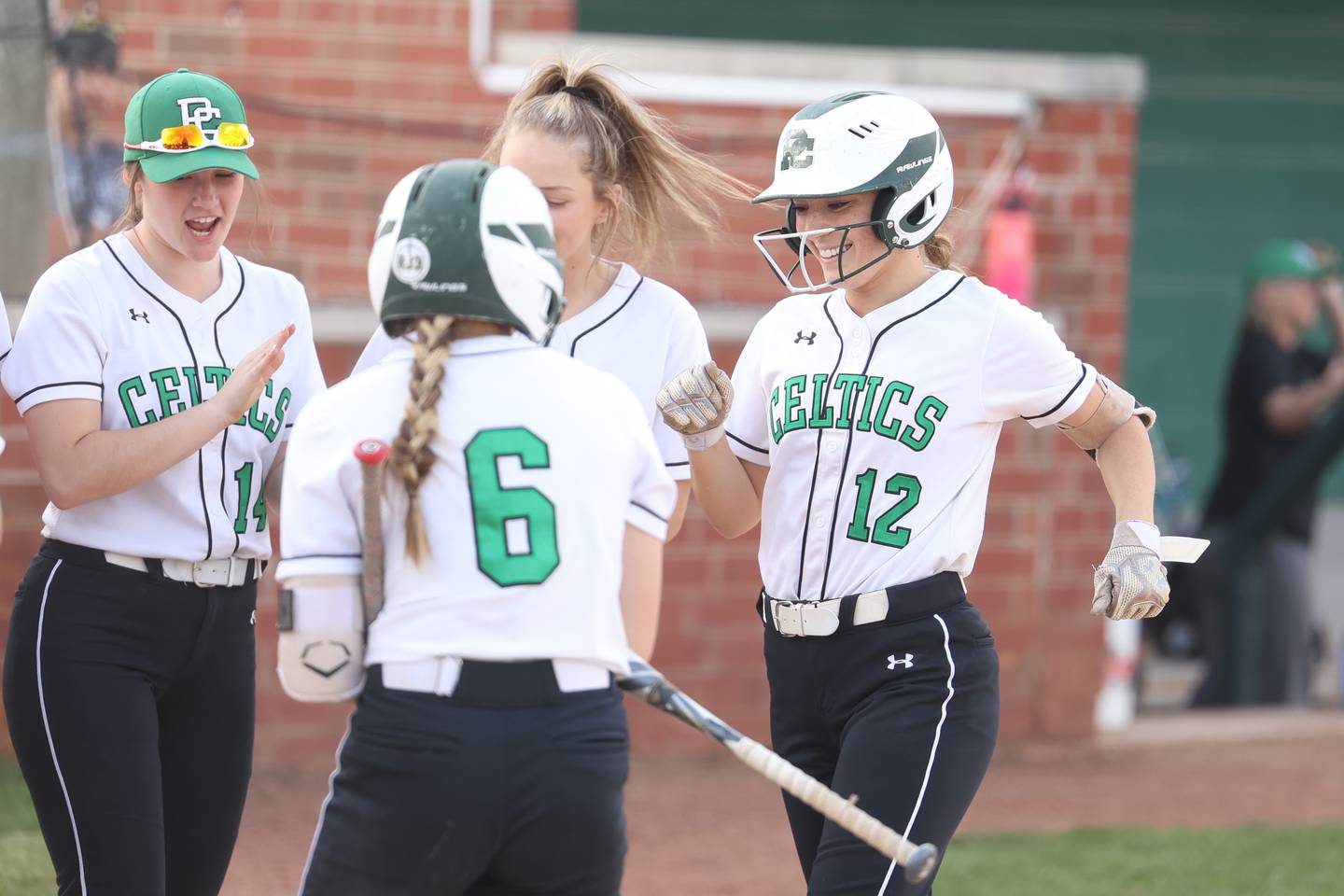 Class 3A
Not surprisingly, Lemont's ace pitcher Sage Mardjetko, who tossed 11 no-hitters this season, was given a well-earned slot on the Class 3A first team.
She was joined locally by Providence slugger Gianna Russo.
The 3A second team featured Lemont's Frankie Rita, Raegan Duncan and Natalie Pacyga and a duo of Morris players in Jaelyn Wiers and Ella Davis. Providence's Nicole Magdziasz also earned a second team nod.
Class 2A
No area player earned a spot on the first team in Class 2A, but a pair of athletes earned second team acclaim in Seneca's Sam Vandevelde and Wilmington's Abby Pitts.
Third team choices were Coal City's Makayla Henline and Wilmington's Olivia Hansen.