ROMEOVILLE – MJ Ansari did not get the intended result in his first try to reach base with the game on the line Saturday.
His do-over topped it.
Plainfield North's senior had his 11th-inning at-bat with runners on the corners in a tie game with Oswego prolonged when it was ruled he leaned in to get hit on the elbow by a pitch. Two pitches later, he made it hurt so good.
[ Photos: Oswego vs. Plainfield North baseball, Class 4A Romeoville Sectional final ]
Ansari lined an 0-2 pitch for a single to right-center to bring home Brandon Bak with the game-winning run, as ninth-seeded Plainfield North beat 10th-seeded Oswego in a 7-6 thriller in the Class 4A Romeoville Sectional final.
"I was looking just any way to get on base," Ansari said. "If I could get hit by a pitch, stick my elbow out a bit I was going to do it. I just wanted to keep the inning alive but then got down to two strikes, just looking to put the ball in play."
Bak drew a one-out walk in a 6-6 game, and scampered to third on Ryan Nelson's single. That set the stage for Ansari, who had walked to start Plainfield North's rally in the bottom of the 10th that tied the game.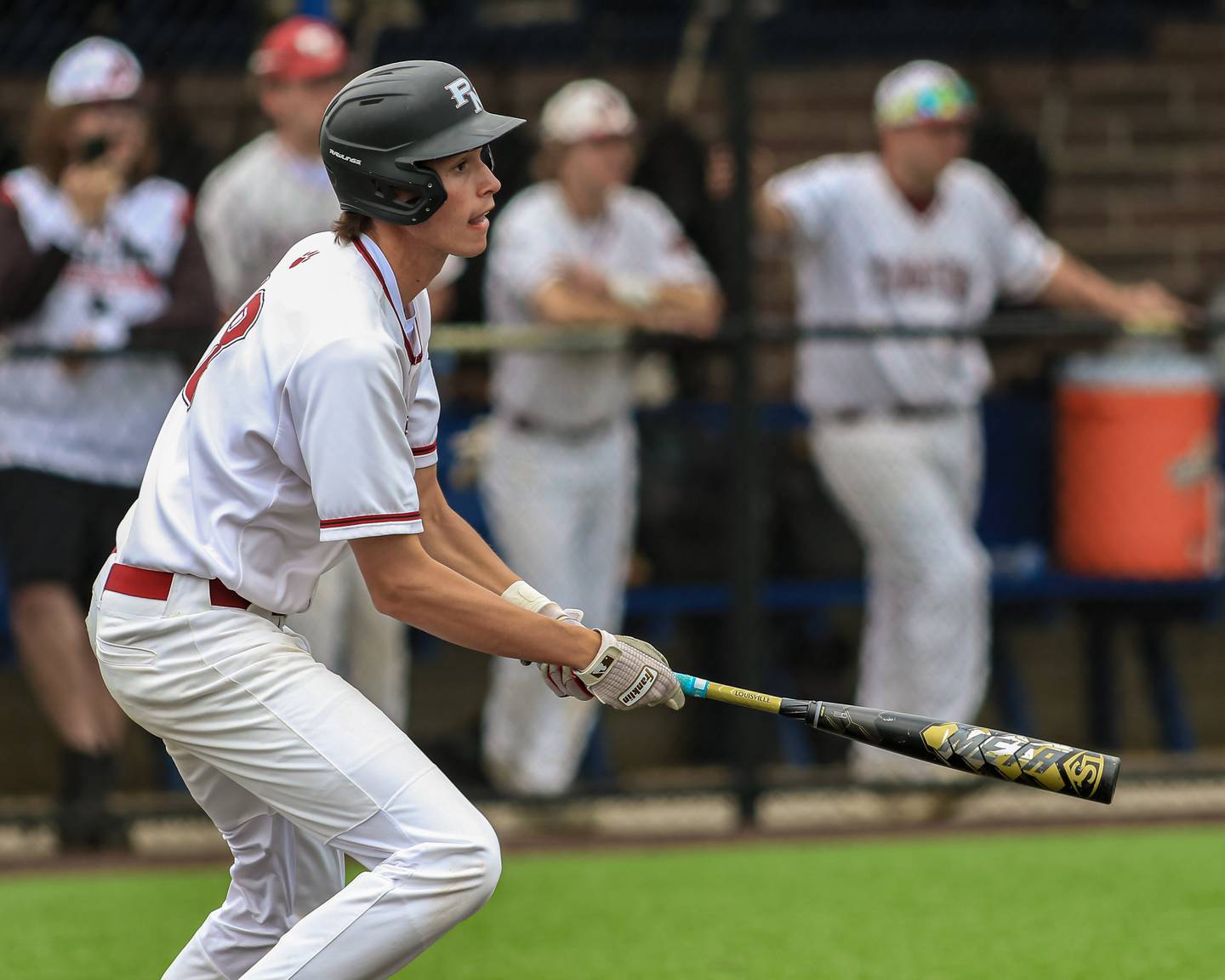 This time Ansari finished it. He raised one finger in the air as the ball headed for the outfield. Then he was mauled at first base by a mob of Plainfield North teammates.
"Incredible, first walk-off hit I've ever had," Ansari said. "It feels amazing."
It was an amazing, albeit stressful week for the Tigers in Romeoville. On Wednesday Bak struck out 19, and Joe Guiliano's two-run single in the top of the ninth beat Neuqua Valley.
Hard to top that – but Bak and the Tigers did, sending Plainfield North (22-13) to a Monday supersectional against Edwardsville at Illinois Wesleyan.
"Honestly, right now, my heart can finally subside a little bit," Bak said. "Every inning was just up on your toes, both games, two in a row, every inning your heart was racing. You just don't know what is going to happen next."
Certainly not in this one.
Oswego (19-14), which trailed Plainfield North 4-0 after two innings, came back with three runs in the third inning and tied it 4-4 in the fourth on Joel Johnson's RBI single.
The Panthers twice took late-inning leads, both occasions coming on Chase Gerwig base hits. Oswego's junior shortstop doubled in Luke Voelker with two out in the sixth to make it 5-4, then singled in Ethan Valles with two out in the 10th for a 6-5 Oswego lead.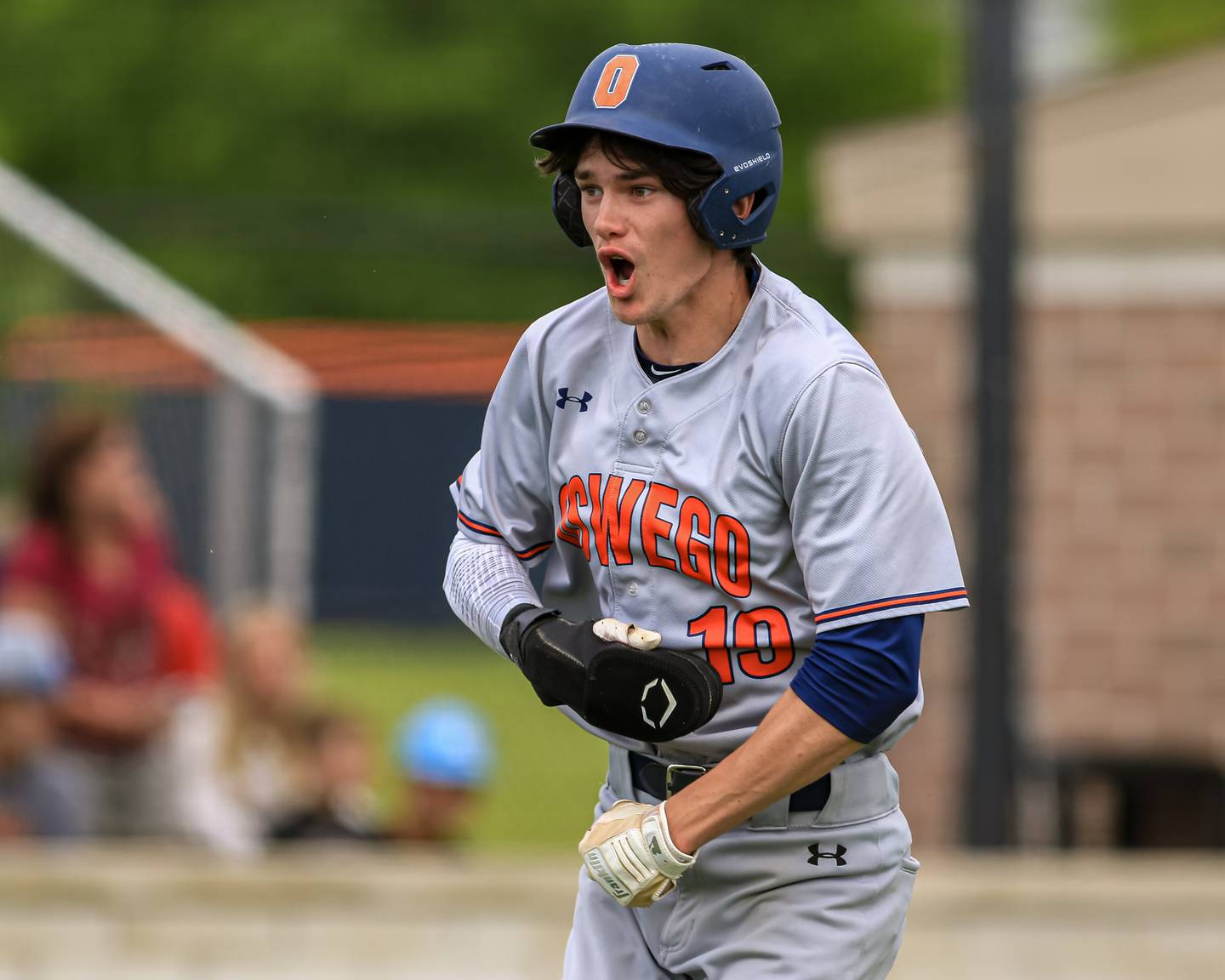 Three outs from Oswego's first sectional title since 2009 – and second in program history – Plainfield North's Dylan Evans kept the game going with an RBI double after Ansari's walk to lead off the bottom of the 10th.
"Our kids left it all out there," Oswego coach Joe Giarrante said. "They didn't back down when we were down 4-0. They scratched and clawed their way back. Our conference had three teams in a sectional final, and it speaks to the strength of our league. Our kids didn't back down one bit."
Giarrante, though, could lament missed opportunities that opened the door for Plainfield North late.
Oswego had Troy Vosburgh's leadoff double in the eighth go for naught when a safety squeeze bunt was popped to the pitcher, had a runner cut down at the plate on a grounder in the ninth, two runners each stranded in the ninth and 10th and the bases loaded in the 11th.
"We just didn't get a couple timely hits," Giarrante said. "We had opportunities late, we were able to get a run across a couple times but we couldn't add on. If we could have put a couple runs across we could have put pressure on their offense."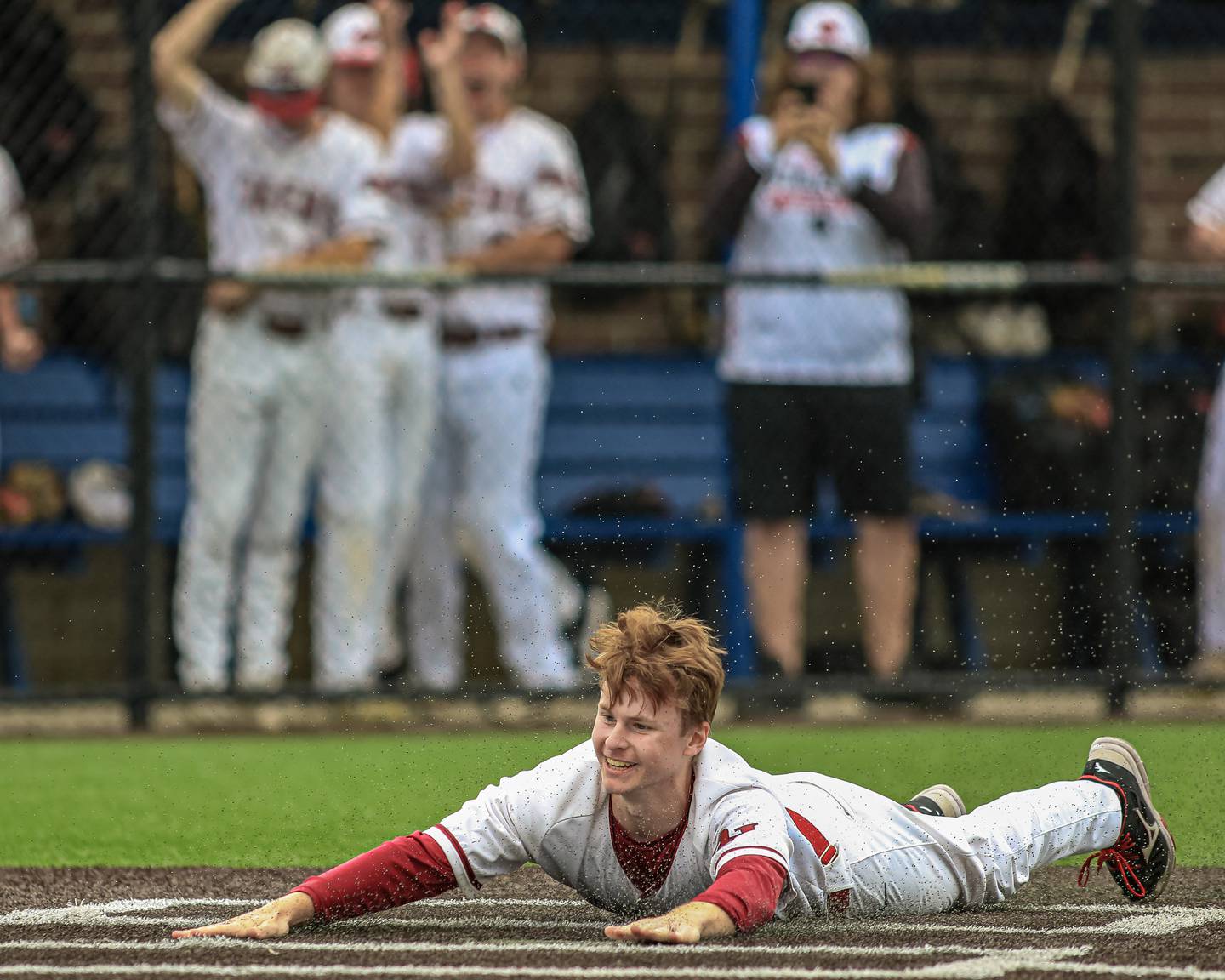 Gerwig and Xavier recruit Tyler Stack each had three hits for Oswego, Gerwig reaching base four times and scoring Oswego's first run on a Stack single. Bak also reached base four times, with a bases-clearing three-run triple in the second after Ansari's RBI single in the first.
Plainfield North, which lost eight games this season in which it was either tied or leading in the seventh inning, had its fate turn with two extra-inning sectional wins – and the Tigers' first walk-off win of the season Saturday.
It's the Tigers' first sectional title since 2018, when they won it all in Class 4A.
"It's tough that somebody had to lose that one. We have a lot of respect for Oswego," Plainfield North coach John Darlington. "Sometimes the baseball gods say it's your day. We were due."