LOCKPORT – One certainly doesn't expect a team to post an 11-run inning in a sectional semifinal game.
But after watching the relentless approach of Lockport during Wednesday's Class 4A Lockport Sectional matchup against Joliet West its relatively easy to see how things ended up there during Lockport's 18-6 five inning victory.
The win lifts Lockport (33-2) into Saturday's sectional final where it will face either Lincoln-Way West or Providence. Those two teams square off in the other semifinal at 4:30 p.m. Thursday. Joliet West finished 24-14.
Lockport flexed a little offensive muscle in the first inning, getting a long solo home run from Victor Izquierdo and a few batters later they got a two-run double from Matt Merk to take a 3-0 lead, but Joliet West answered with three runs of their own to tie the score at 3.
That seemed only to inspire Lockport's offensive to take it to another level. The first seven Porter batters reached base before an out was finally recorded on a Merk sacrifice fly. During the inning, Griffin Brown, Lucas Pajeau and Jacob Schindler all delivered two-run doubles. In the end, Lockport had scored 11 runs, rapped eight hits and sent 15 batters to the plate.
"It was a good day. We had some big clutch two-strike, two-out AB's today," Lockport coach Scott Malinowski said. "Our guys are tough in the batter's box, and they are tough all around."
To their credit, Joliet West tried to keep fighting, scoring three more runs in the top of the third inning and leaving the bases loaded while trying to slice further into the robust deficit they faced.
But even after retiring the Porters in order in the third inning, they wouldn't manage to get any closer, and Brown put the finishing touches on the victory by hitting his first ever grand slam in the fourth inning as part of a three hit, seven RBI game.
"I felt really good in the box, one of my better days," Brown said. "I've kind of been struggling for the past couple of weeks, but my confidence is up now. So it's all good."
Lockport has scored 44 runs in three postseason games to date and has been relentless in its approach.
"When we're hitting the ball good, its tough to beat us," Brown said. "This was our best day hitting for sure. Our confidence is pretty high right now, but we're still humble. We just have to keep competing like we always have."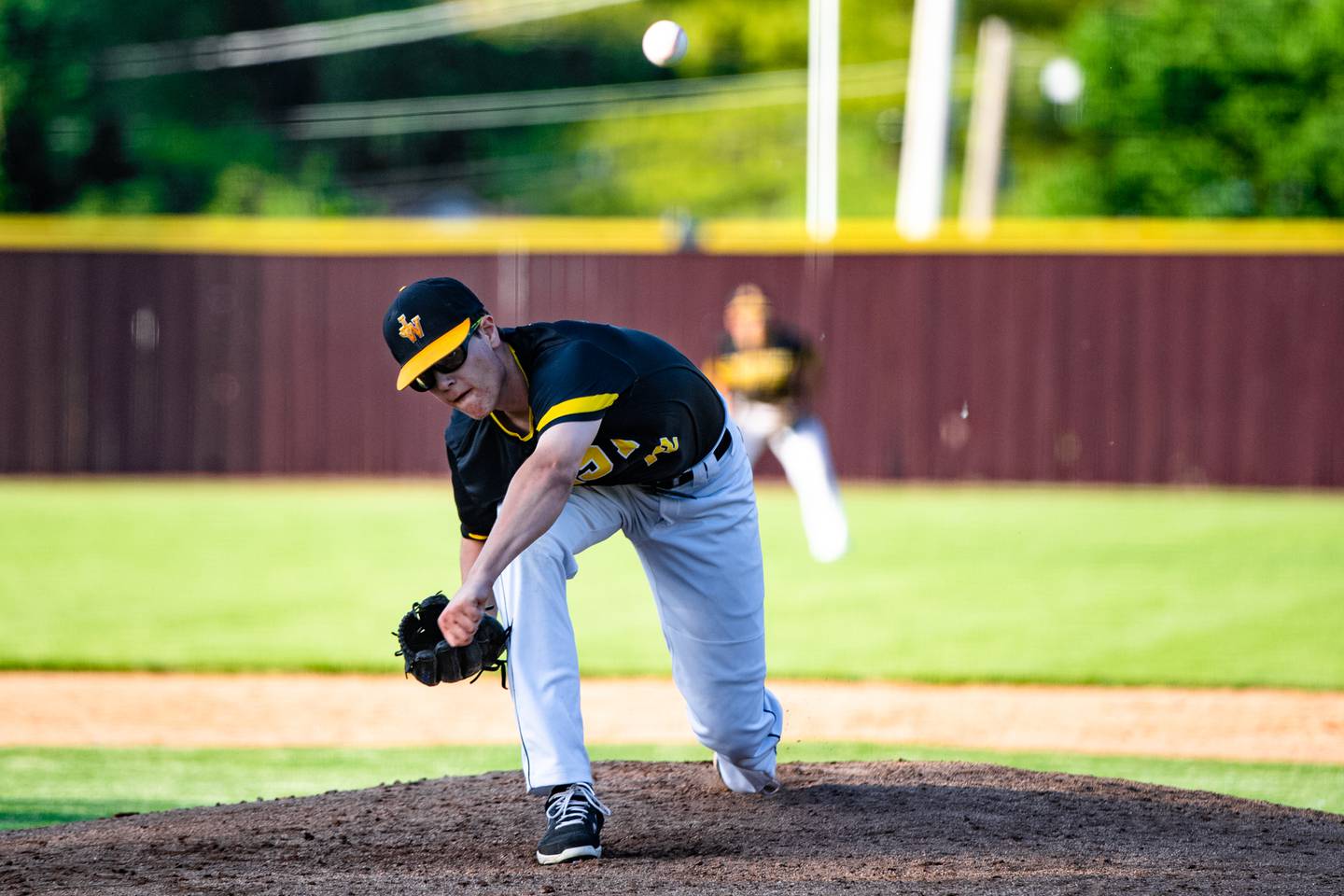 Despite the comfortable win, Lockport still had to use three arms to silence the Joliet West bats, the third of which, David Zaragoza was the most effective in doing so, and he closed out the Tigers over the final three innings.
"We had kind of a short leash on the first couple of guys because they just weren't throwing strikes," Malinowski said. "We don't have that dominant shutdown power arm, and I think that's a good thing because they have to compete."
Lockport will be aiming for its first sectional crown since 2013 when they face Providence or Lincoln-Way West on Saturday. The Porters are 2-0 against Providence this season and also won their lone encounter with Lincoln-Way West but aren't taking anything for granted.
"It's been a special year and we want to keep it going, we're not going to complement them too much because we've still got some work to do," Malinowski said.