Meet the 2022 Herald-News All-Area girls basketball team.
FIRST TEAM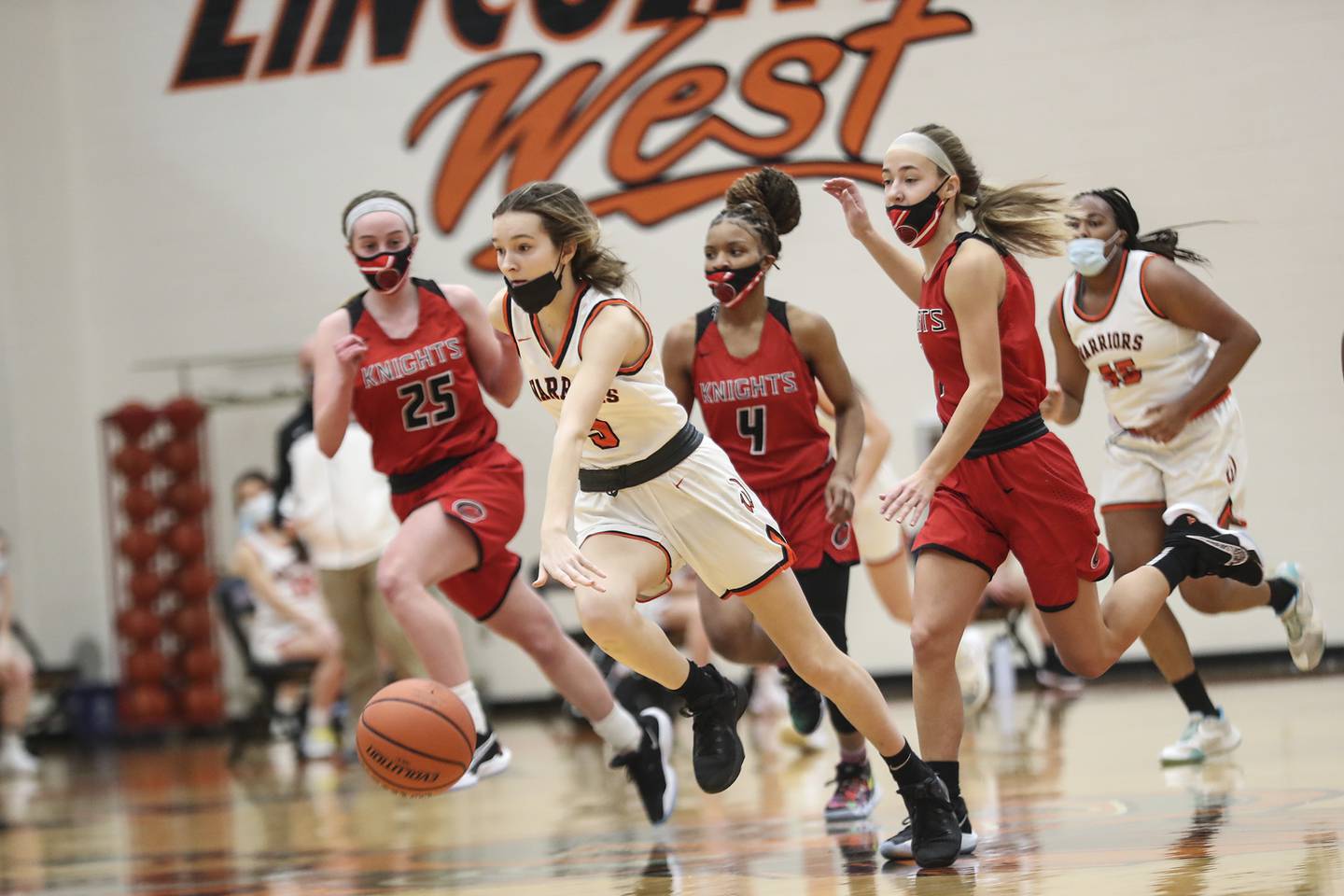 Ava Gugliuzza, Lincoln-Way West, jr., G: If you are looking for a player capable of simply lighting up the scoreboard, look no further than Gugliuzza. Second in the area in scoring with a 22.2 points a game average, Gugliuzza routinely put forth giant scoring efforts, including a 40-point performance in Lincoln-Way West's final game of the season.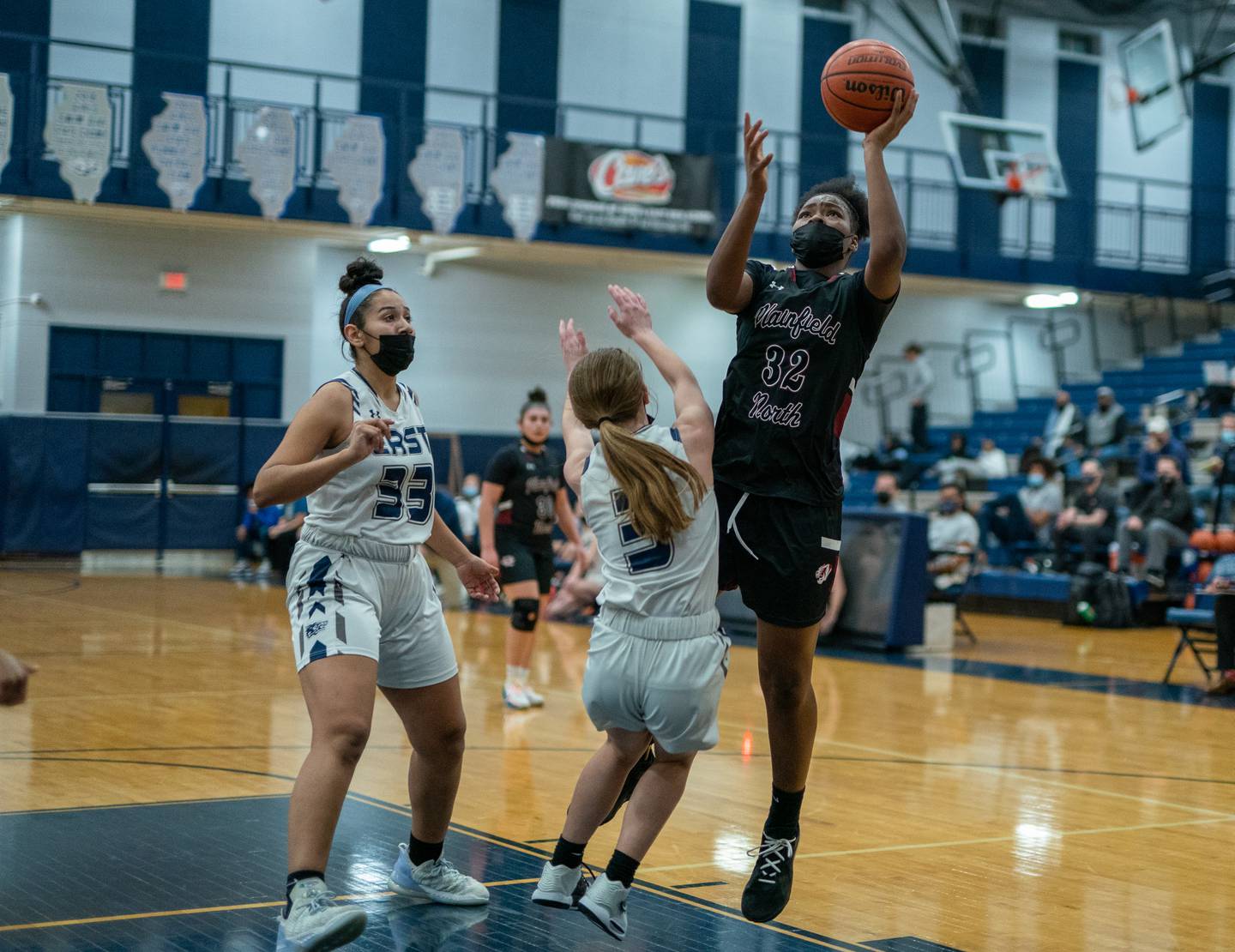 Jayln Patterson, Plainfield North, sr.: Venture into the low post at your own risk when Patterson was around. The senior dominated under the basket, averaging a double-double in points scored (15.5) and rebounds collected (10.3).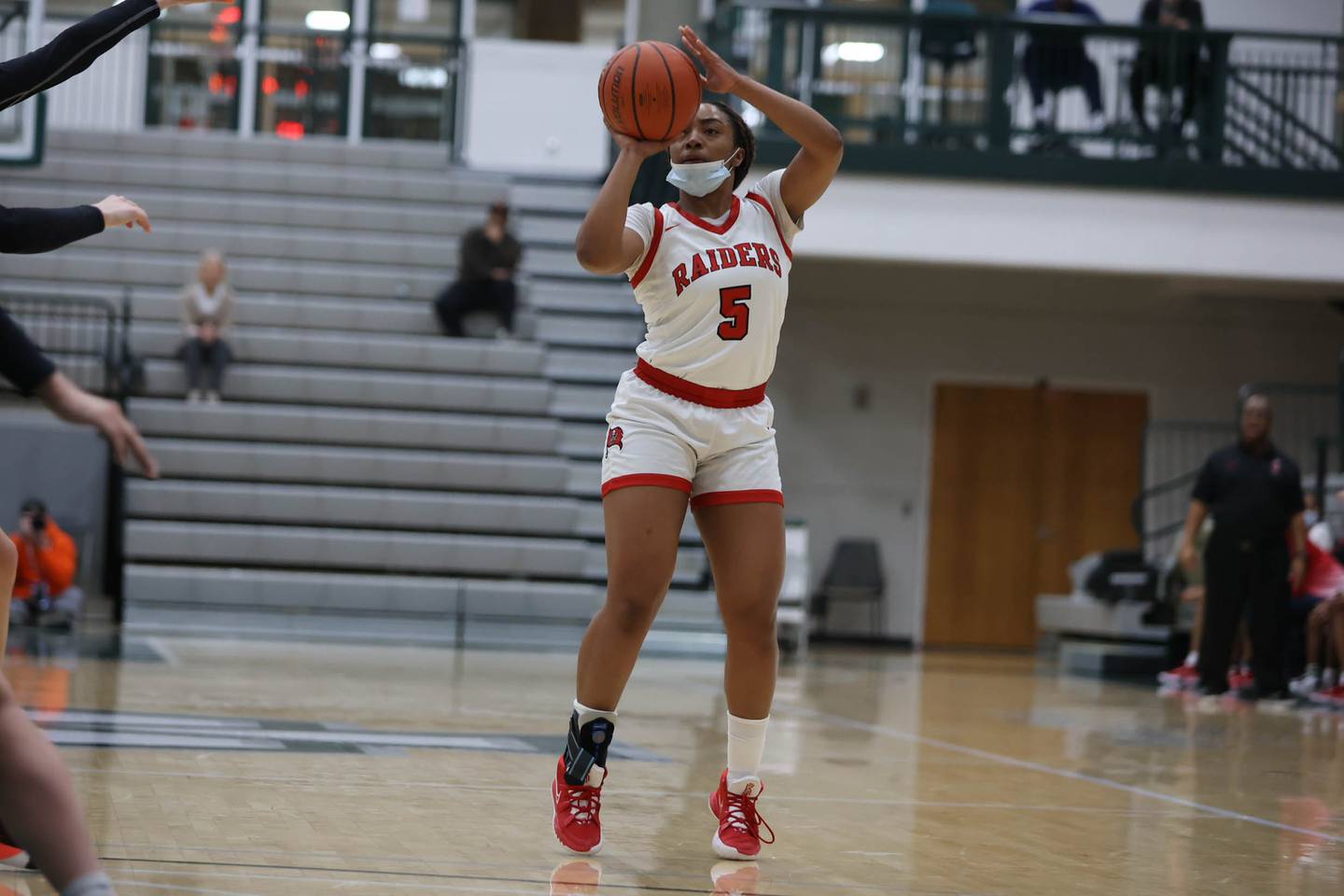 Kennedi Perkins, Bolingbrook, sr., G-F: Bolingbrook tends to spread the wealth, and that plan worked to the tune of a berth in the Class 4A state tournament. Perkins still managed to lead the squad in scoring at 13 points a game.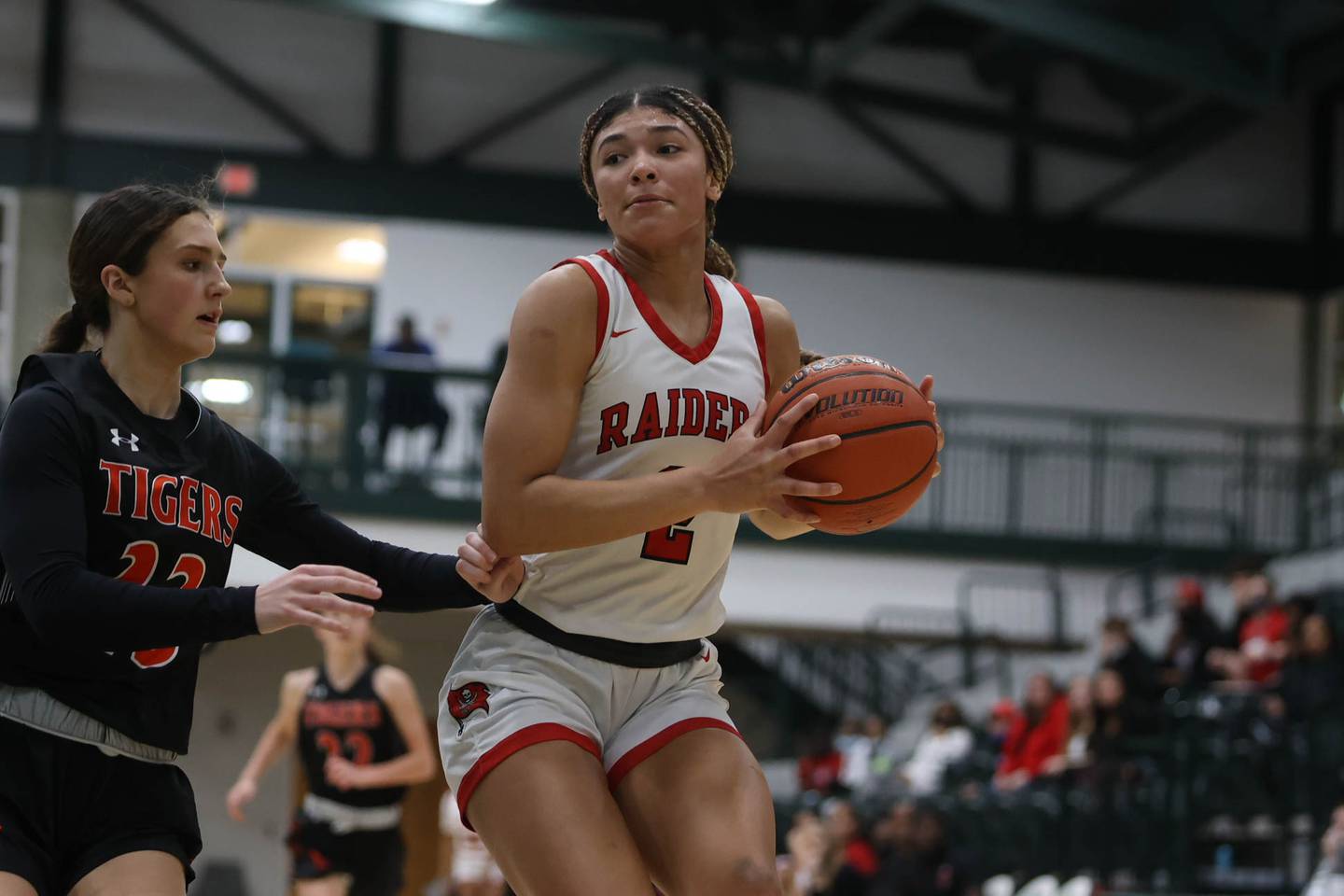 Tatania Thomas, Bolingbrook, sr., F: Every successful team needs a go-to player in the clutch, and Thomas definitely evolved into one of those for Bolingbrook. Time after time Thomas delivered in big possessions, as she averaged almost a double-double for the Raiders.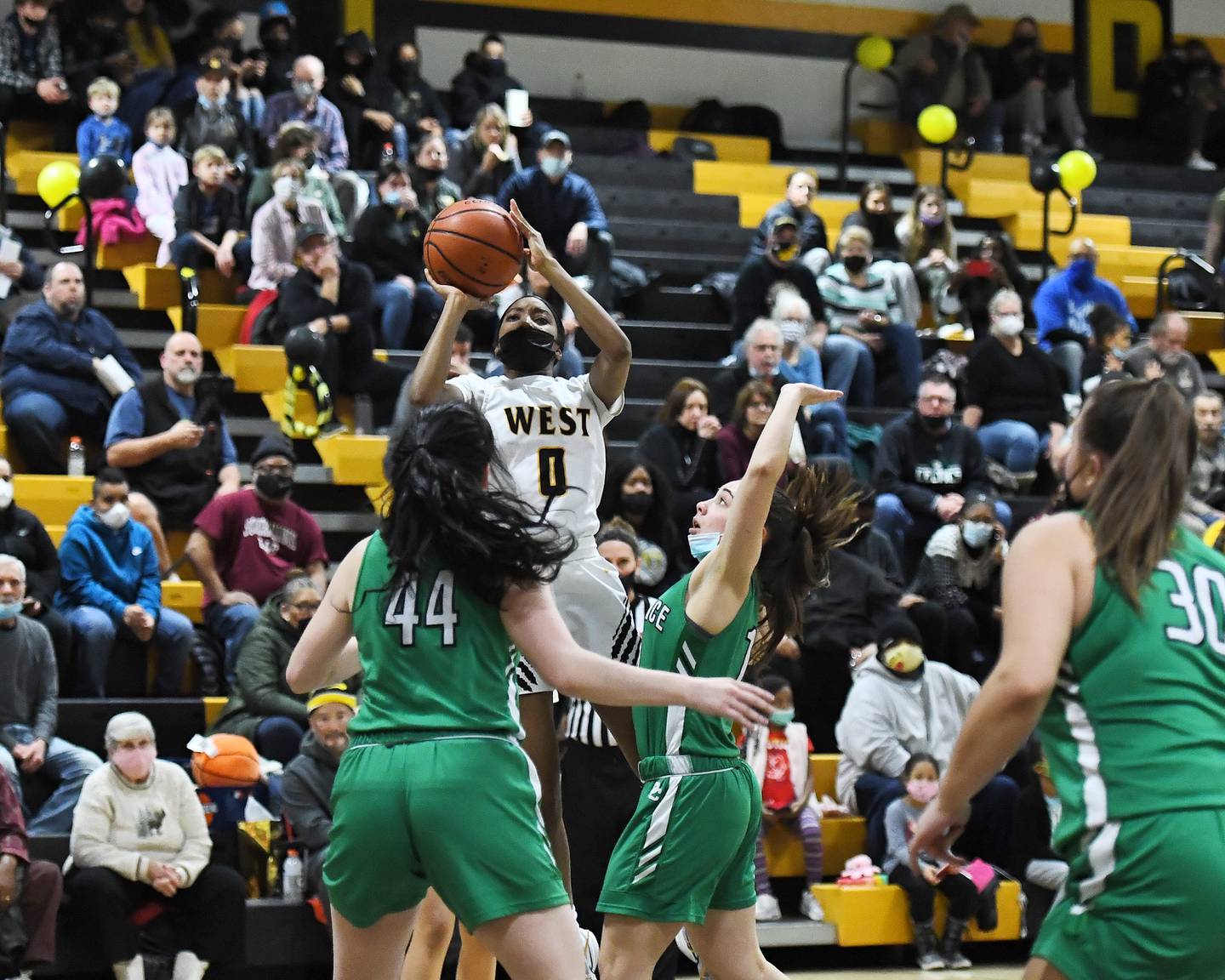 Lisa Thompson, Joliet West, jr., G: Thompson earned a spot on The Associated Press Class 4A All-State second team, and its easy to see why. Thompson led the area in scoring at more than 23 points a game and was a do-it-all type of performer for the Tigers.
SECOND TEAM
Tykara Harrison, Romeoville, sr., G
Azyah Newson-Cole, Lincoln-Way Central, jr., G
Annalise Pietrzyk, Providence, jr., G-F
Angelina Smith, Bolingbrook, G
Grace Walsh, Joliet West, sr., G-F
HONORABLE MENTION
Gabi Bednar, Providence, so., G-F
Kinzie Caves, Minooka, sr., G
Megan Duzansky, Providence, sr., G-F
Addy Fair, Gardner-South Wilmington, so., G
Aaliyah Frazier, Plainfield Central, jr., G
Taylor French, Plainfield East, sr., G
Kennedy Hartwig, Seneca, jr., G-F
Keira Hunt, Lincoln-Way Central, jr., F
Jenna Hunter, Peotone, jr., F
Jadea Johnson, Romeoville, so., F
Lana Kerley, Lincoln-Way East, so., F
Mady Kilbekis, Peotone, jr., G-F
Kelly Knight, Providence, sr., G
Lexi Salazar, Plainfield North, jr., G
Lexi Sepulveda, Plainfield East, so., G
Elizabeth Sochacki, Lockport, sr., F
Caiside Snapp, Joliet West, sr., G
Joyce Tua Link, Joliet Central, jr., F
Sanai Tyler, Lincoln-Way East, jr., F
Persais Williams, Bolingbrook, so., G