SouthWest Suburban Conference
Bolingbrook
Coach: Scott Thyer
2021 record: 6-12
Top returners: P/OF Jonny Carrera; P/IF Dalen Lamberson; IF Dillon Hinojosa; P/OF Marty Boland; P/OF Marco Nasca; OF Miles Williams; IF Josiah McGee
Key newcomers: IF Joe McDermott; C Jack Vodvarka; P Ryan Splitt; P Noah Bagby
Worth noting: Pitching staff development will be key for the Raiders as the lineup has a steady base of returning experience to build upon. Look for Bolingbrook to be aggressive on the basepaths, as team speed is a clear asset for them.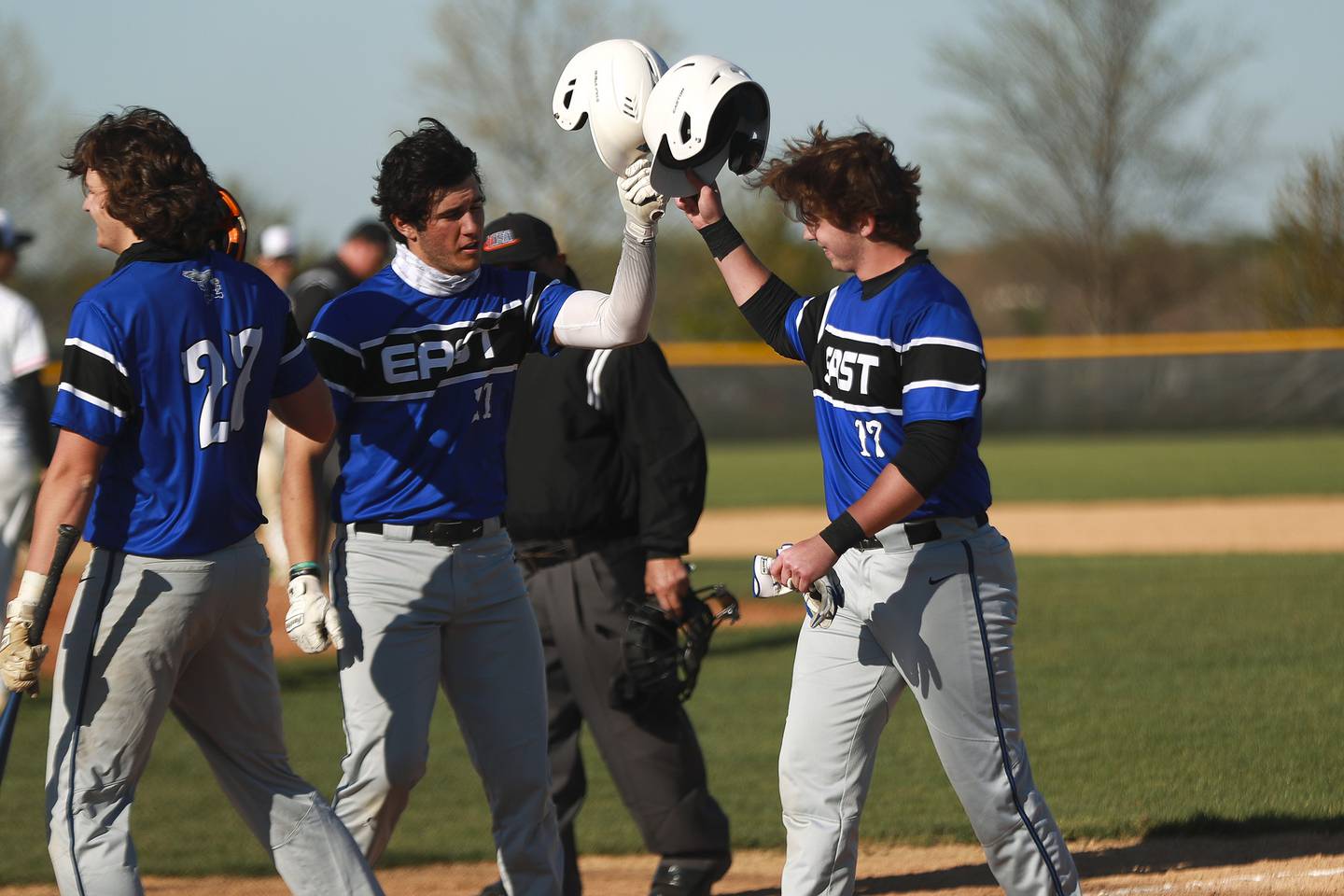 Lincoln-Way East
Coach: Eric Brauer
2021 record: 27-3
Top returners: OF Alex Stanwich; SS Randy Seymour; OF Jake Petak; IF/P Zach Kwasny; IF/P Ryan Ball
Key newcomers: IF Tyler Bell; UT/P Andrew Bollman; C Dominic Owens; OF Jack Cosich
Worth noting: The Griffins return several big pieces, most notably Tennessee commit Stanwich and Michigan State commit Randy Seymour. The pitching staff will feature several new faces, but still appears to be a capable group. There will be ample opportunity for the Griffins to test themselves with a schedule full of high-grade programs.
Lincoln-Way West
Coach: Jake Zajc
2021 record: 20-9
Top returners: IF/P Cole Crafton; C Kaleb Wilkey; IF Aiden Healy; C Harrison Scroggins; IF Brandon Pritchard; P Nolan Larson; P Reagan King; P Nickolai Nawracaj; P Tyler Pritchard; OF Cooper Burkel; P Jacob Jurka; OF Zach Wisniewski
Key newcomers: P Colton Kachinsky
Worth noting: The Warriors are flush with experienced pitching, and if they can find a way to fill some of the offensive voids lost to graduation it could be an interesting year for Lincoln-Way West. Louisville commit Cole Crafton, a sophomore, will certainly play a big role in the offensive.
Lockport
Coach: Scott Malinowski
2021 record: 22-12
Top returners: 1B Victor Izquierdo; C Matt Merk; OF Griffin Brown; P CJ Byrdak; IF/P Anthony Martinez; OF/P Lucas Pajeau; INF Arnoldo Velazquez Jr.; P David Zaragoza
Key newcomers: C/INF Jake Schindler; OF Jake Manzo; P/INF Dylan Nagle
Worth noting: The Porters will go into battle with a new head coach and a lot of offensive thunder returning. Leading the way will likely be Naval Academy commit Izquierdo who walloped 13 homers and drove in 46 runs last season while hitting .434. Merk and Brown also contributed plenty last season. There are more questions on the pitching staff, but the cupboard is far from bare.
Southwest Prairie Conference
Joliet Central
Coach: Kevin Fitzgerald
2021 record: 3-25
Top returners: SS Alex Rocha; IF Gabe Dunne; P/OF Ryan Richards
Key newcomers: P Zach Riley; IF/C Robert Fitzpatrick; C Rafael Ramirez
Worth noting: The Steelmen are hoping to make strides in a deep Southwest Prairie Conference and will lean heavily on experienced players like Rocha to help them become more of a factor in that race. Fitzgerald believes his team will be capable of surprising some opponents.
Joliet West
Coach: John Karczewski
2021 record: 20-11-1
Top returners: P/IF Conner Hogan; OF Manny Rincon; P George Limacher; OF Ryan Holloway; P/INF Jimmy Anderson; P/INF James Love; IF Preston Vowell
Key newcomers: OF Angelo Spoto; IF Zackry Tarrant; C Joe Lukancic; OF Jarret Delrose; C Owen Young; IF Cael Karczewski
Worth noting: The Tigers made a deep postseason run in 2021, reaching a sectional final. Although some important pieces were lost to graduation, the Tigers do return their entire pitching staff which was anchored in spectacular fashion by Hogan and Anderson.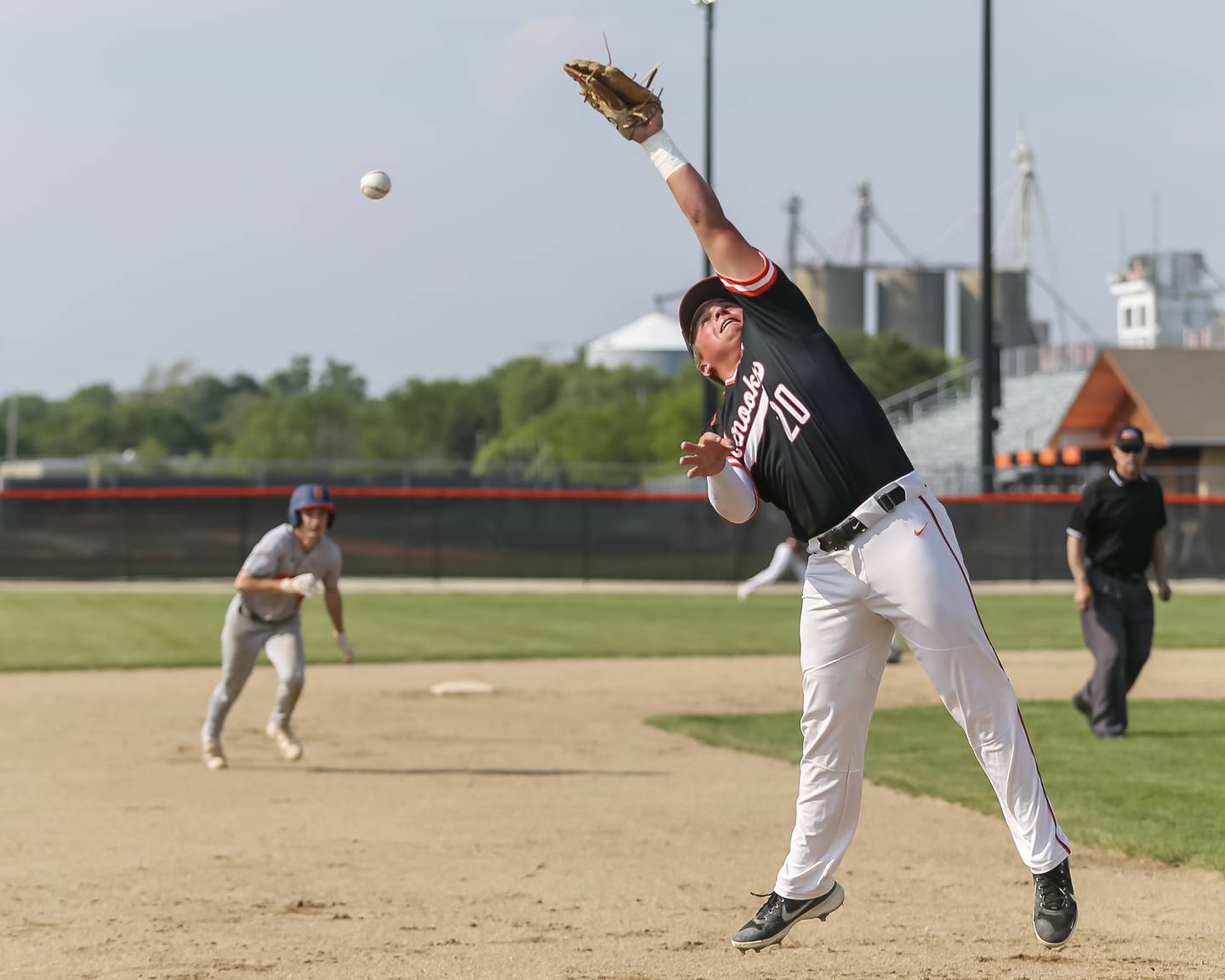 Minooka
Coach: Jeff Petrovic
2021 record: 19-11
Top returners: C Ivan Dahlberg; SS Caleb Parker; OF Mitch Thomas; P Ryan Anderson; P Ryan Norman
Key newcomers: 3B Andrew Mack; C Sully Minor; IF Mike Murphy; OF Nolan Zurawski; OF Dylan Cecala
Worth noting: It is a fairly young group with six non-seniors expected to start, but Petrovic does like the makeup of his team that should be anchored by its strong defense. Dalhberg provides a potent hitter in the heart of the order, while sophomore Anderson logged several quality innings as a freshman and should lead the pitching staff.
Plainfield Central
Coach: John Rosner
2021 record: 19-10
Top returners: P Carter Prochaska; C Chris Suchoski; P Josh Stratton; P/OF Kenny Ospalik; P/OF Tanner Wagnon; P Josh Culbertson
Key newcomers: INF Colin Bailye; INF Taylor Kujak; OF Caleb Coberley
Worth noting: The Wildcats will lean heavily on a veteran pitching staff that logged plenty of innings as juniors, especially early on. And while there are a number of promising juniors that lack experience at the varsity level, Rosner feels the Wildcats have a blend that could be a difficult to beat later in the season.
Plainfield East
Coach: Adam O'Reel
2021 record: 19-15 (Class 4A State Champs)
Top returners: SS/P Christian Mitchelle; SS/P Brady Louck; IF Nathan Rudd; IF/DH Jacob Denton; 1B Bryce Atkin
Key newcomers: OF/P CJ Lamb; OF/P Aden Aukland; C Lance Wilson; OF Sebastian Pape
Worth noting: After flying under the radar for most of the postseason, the defending 4A champs won't be able to go incognito this time around. A few prominent pieces of the Bengals vaunted pitching staff return, led by Louck and Mitchelle, but depth needs to be developed behind that duo. There's plenty of reason to believe the Bengals will be a factor late in the season.
Plainfield North
Coach: John Darlington
2021 record: 19-12
Top returners: P/OF Brandon Bak; C Dylan Evans; 2B John St. Clair; SS Ryan Nelson; 3B MJ Ansari; P/DH Luke Brown; P Tom Fitzgerald; OF Aiden Zelenski; 1B Jack Fagerson; P Drew Darlington; C Matt Barriball
Key newcomers: P Ryan Mickenbecker; SS Joe Guliano
Worth noting: The Tigers have a pretty strong complement of experienced players, led by Bak. But coach Darlington expects an improved effort from the pitching staff which should allow them to get right back into the mix in a deep Southwest Prairie Conference race.
Plainfield South
Coach: Phil Bodine
2021 record: 18-7
Top returners: IF/P Matt Kelliher; OF Zander Tubbs; OF/P Josh McGuigan; IF/P Blake Phommachanhom; P/IF Brett Snyder
Key newcomers: IF Zach Fabis; C Brendan Pasquale; P Brady Hangenbauer
Worth noting: Plainfield South hopes to grow as the season progresses, as the Cougars don't have much varsity experience to lean on. Even so, there's enough there to believe that once the team gets some innings at the varsity level they will be a team no one wants to see in the postseason.
Romeoville
Coach: Mike Skroch
2021 record: 11-19
Top returners: P/3B Nick Kolze; OF Corey Boyette; 2B Jaden Holgado; P/OF Alejandro De Leon
Key newcomers: P Nicholas Ferguson; SS Karlos Otero; OF Nolan Holgado; P AJ Burnett; C Matthew Burrell; IF/P Danny Myers; OF Braden Lee; P Harrison Kolze; C Joseph Hauter; OF Michael Bestwina
Worth noting: Anchored by four experienced seniors, Romeoville hopes to make a move in a very talented Southwest Prairie Conference. It will require quick development of some promising underclassmen to make that happen, but Skroch is confident that they should be able to do just that.
East Suburban Catholic Conference
Joliet Catholic Academy
Coach: Jared Voss
2021 record: 22-13
Top returners: IF Aidan Voss; OF Luka Radicevich; C Ryan Louthan; 1B Jackson Cullen; 3B/P Mike Ascencio; OF/P Dom Coda; OF Danny O'Brien; IF Brek Baranoski; P TJ Schlageter; P Jake Spotofora
Key newcomers: P/IF/OF Trey Swiderski; P Jake Gimbel
Worth noting: Enthusiasm is high with the Hilltoppers and it easy to see why as 90% of Joliet Catholic's starting core returns. The Hilltoppers once again find themselves in 2A for the postseason, and its hard to imagine a scenario where this team doesn't mount a serious postseason run with players like Radicevich, Louthan and Voss anchoring a potent offensive attack.
Chicago Catholic League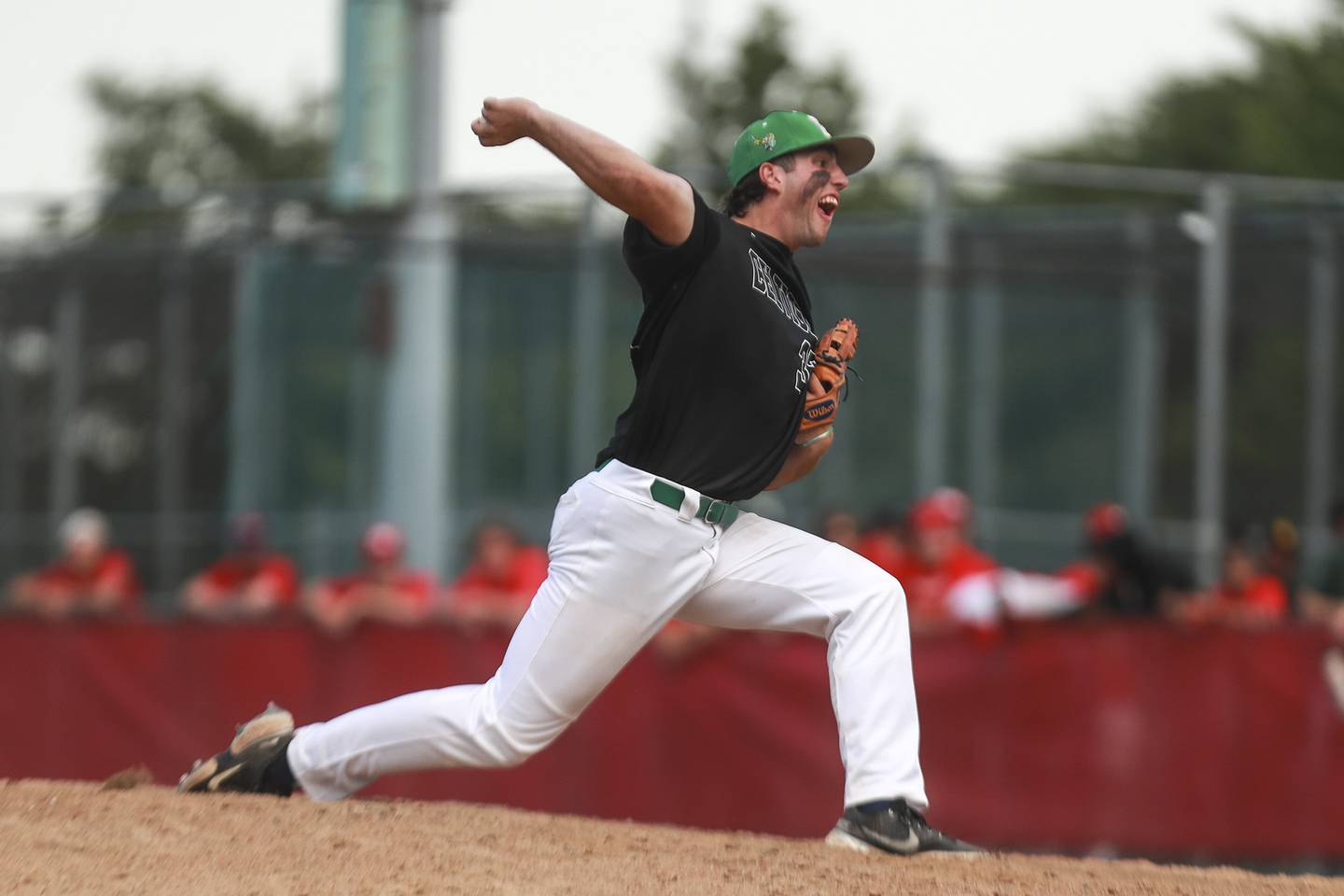 Providence Catholic
Coach: Mark Smith
2021 record: 26-13
Top returners: IF/P Tyler Young; OF Brayden Garrigan; P Alex Alberico; P Drew Zemaitis; P Jack Wajda; P Ryan Hussey
Key newcomers: IF Jackson Smith; IF Jude Allen; OF/P AJ Vinci
Worth noting: The Celtics went from being an inexperienced team last season that grew into a monster as the season developed, eventually ending up one step short of the state tournament. A whole host of Providence players return with substantial experience, anchored by the talents of Hussey (Notre Dame), Alberico (Kent State) and Zematis (Xavier), the trio of Division I commits.
South Suburban Conference
Lemont
Coach: Brian Storako
2021 record: 23-11
Top returners: P/IF Brady Small; C Alex Tagler; P/IF Pat Gardner; OF Luke Wallace
Key newcomers: IF Austin Belsan; IF/OF/P Carter Storti; IF Brandon Johnson
Worth noting: Lemont has five starters and most of its pitching staff returning, so it stands to reason it is confident heading into the season. Storako feels his lineup has quality depth and not much weakness 1-through-9. Small should have a heavy hand in the efforts of the pitching staff and the offensive attack. You can expect Lemont to be active on the basepaths with above average team speed.
Interstate Eight Conference
Morris
Coach: Todd Kein
2021 record: 10-8
Top returners: P/1B Ryan Fischer; P/IF Aidan Hayse; IF A.J. Zweeres
Key newcomers: OF/P Will Knapp; IF/P Landon VanDyke; IF Charlie Martin
Worth noting: Morris has plenty of pitching, but the key will be if the offensive can come together to complement the stable of arms. If it all comes together, Morris will not be an opponent anyone wants to face.
Illinois Central 8 Conference
Coal City
Coach: Greg Wills
2021 record: 13-10
Top returners: P/IF Abram Wills; P/IF Brady Best; C/OF Ashton Harvey; OF Aydan Murphey; P Caden Kuder; P/OF Kaelan Natyshok
Key newcomers: OF Derek Carlson; IF Nolan Eddy; SS/P Braden Reilly; P/1B Cartier Garrelts
Worth noting: The Coalers were gaining momentum in the second half of the season, riding that wave to a appearance in a sectional final. To repeat that feat, Coal City will lean heavily on a pitching staff that returns its top four arms from last season and others that logged innings.
Peotone
Coach: Keith Coppens
2021 record: 4-18
Top returners: C Connor Janik; P/IF Brock Krska; P/IF Austin Massat; P/IF Matt Derkacy
Key newcomers: P/IF Joe Hasse
Worth noting: Peotone is looking for a bounce back season and will bank those efforts on a senior class that has plenty of experience.
Reed-Custer
Coach: Jake Evans
2021 record: 18-7
Top returners: P/OF Jake McPherson; IF Connor Esparza
Key newcomers: C Cameron Smith; P/IF Joe Stellano; P/IF Kyle Fordonski; UT Colin Esparza; OF Cole Goodwin; P/OF Ethan Slager
Worth noting: Reed-Custer might well be able to keep the program's momentum pointed in the right direction, but will need to do it with an almost entirely new cast. Eight starters graduated, but there's a talented group of younger players in the program that have been waiting for their opportunity.
Wilmington
Coach: Mike Bushnell
2021 record: 8-9
Top returners: OF Ryan Banas; P/IF Tim Mills; OF Jacob Friddle; C Nolan Rickmon
Key newcomers: P/IF Lucas Rink; P/IF Kyle Farrell; P/IF Cade McCubbin
Worth noting: It is a young Wilmington team, but one that has some real talent that could improve by the end of the season. The Wildcats will look to a few upperclassmen leaders to bridge the gap until the youngsters are ready for their turn.
Tri-County Conference
Dwight
Coach: Jonathan Golden
2021 record: 3-13
Top returners: OF Ryan Turner; C/P Jack Denker; P/IF Daniel Ford; P Tyler Cox; P Terry Wilkey
Key newcomers: P/SS Dillon Sarff; OF Jack Duffy; IF/P Luke Gallet; OF/P Drew Anderson
Worth noting: The Trojans are hoping for a bounce back season and some returning players should help them get there a bit quicker. Pitching staff development will be critical to the Trojans fortunes.
Seneca
Coach: Tim Brungard
2021 record: 13-7
Top returners: C/P Austin Aldridge; OF/P Tyler Sulzberger; IF/P Matt Cruise; C/INF Bryce Roe; IF/OF Owen Quigley; P/IF/OF Noah Quigley; P/OF Jake Gerding; P/OF Kelton Coffey
Key newcomers: OF/P Paxton Giertz; IF/P Casey Clennon; IF/P Calvin Maierhofer; IF/P Brady Baria; C/IF Zack Sulzberger; IF/P Dalton DeGrush; IF Aiden Wood
Worth noting: Cruise will anchor the offense and the pitching staff after solid efforts in those categories last season. As a whole, Seneca has only three returning starters, so it will need some new faces to fill the voids in the lineup for the Fighting Irish.
Editor's note: Some schools declined to provide information.