Joliet City Council member Bettye Gavin has clashed with the city manager occasionally over the past year, but her words were particularly harsh when asked why she voted against the renewal of James Capparelli's contract last month.
"He lied to us," Gavin said.
About what?
Gavin contended that Capparelli told the council while being interviewed for the job a year ago that "he would get to know staff" without preconceived notions about how people were doing their jobs.
"He came in with a game plan all ready," Gavin said. "He came in with guns ablazing."
But there was no massive overhaul at City Hall other than changes in the police command staff, which included the demotion of Gavin's nephew, Darrell Gavin, who then retired from the force, as did the other demoted deputy chiefs.
Gavin has always said she was not referring to her nephew's future when she voted for Capparelli when he was first hired and made the comment that she would be watching him.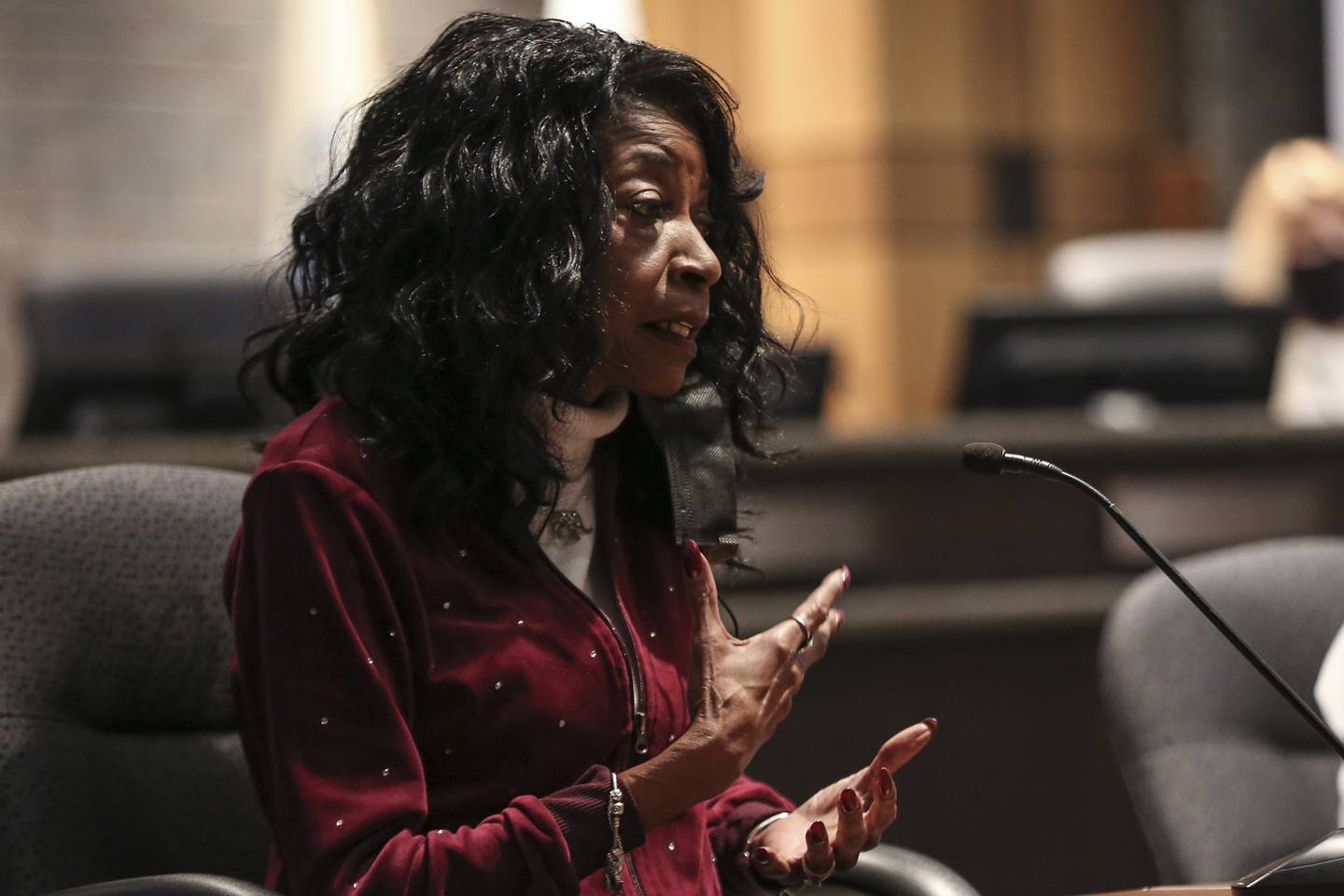 She said so again, stating that the change in police command staff was set in motion before Capparelli came on board. Former Police Chief Al Roechner retired the same day the council hired Capparelli, so the police command staff shakeup was swirling already.
But Gavin gave no examples of staff members who suffered under the "guns ablazing" management style she attributed to Capparelli.
Ironically, the only high-profile firing under Capparelli was of the police chief he named his first day on the job, Dawn Malec, who has returned to her former position as a lieutenant.
Capparelli, when asked about Gavin's comments, didn't say much.
"I disagree with that assessment," he said.
There was some expectation of a City Hall bloodbath when Capparelli, shortly after becoming city manager, posted every department head's job on the city website's help-wanted page with some exceptions, notably the police chief.
But no department head has been removed other than Malec.
Capparelli said at the time that he was just seeking a file of résumés because of the number of high-level positions vacated by recent retirements when he came on as city manager.
Capparelli is working 2022 on another one-year contract with a $6,000 pay hike to $198,000.
He wasn't on the job this week.
Gavin also has been away from City Hall and has been attending council meetings remotely.
Gavin said she had surgery in December and was recovering.