There was supposed to be a process, a hearing where proof could be presented and the truth made known. And retired Joliet Police Officer Joe Clement seemed like he was looking forward to it.
"I think the facts and the evidence are going to exonerate me," Clement said back in October, just weeks before he was to appear before the Fire and Police Board to appeal a 25-day suspension he took for accusing another officer of drinking on duty, according to a memo penned by the police chief at the time.
The only problem with that alleged accusation was the other officer submitted to blood and urine tests that somehow failed to find any alcohol in his system.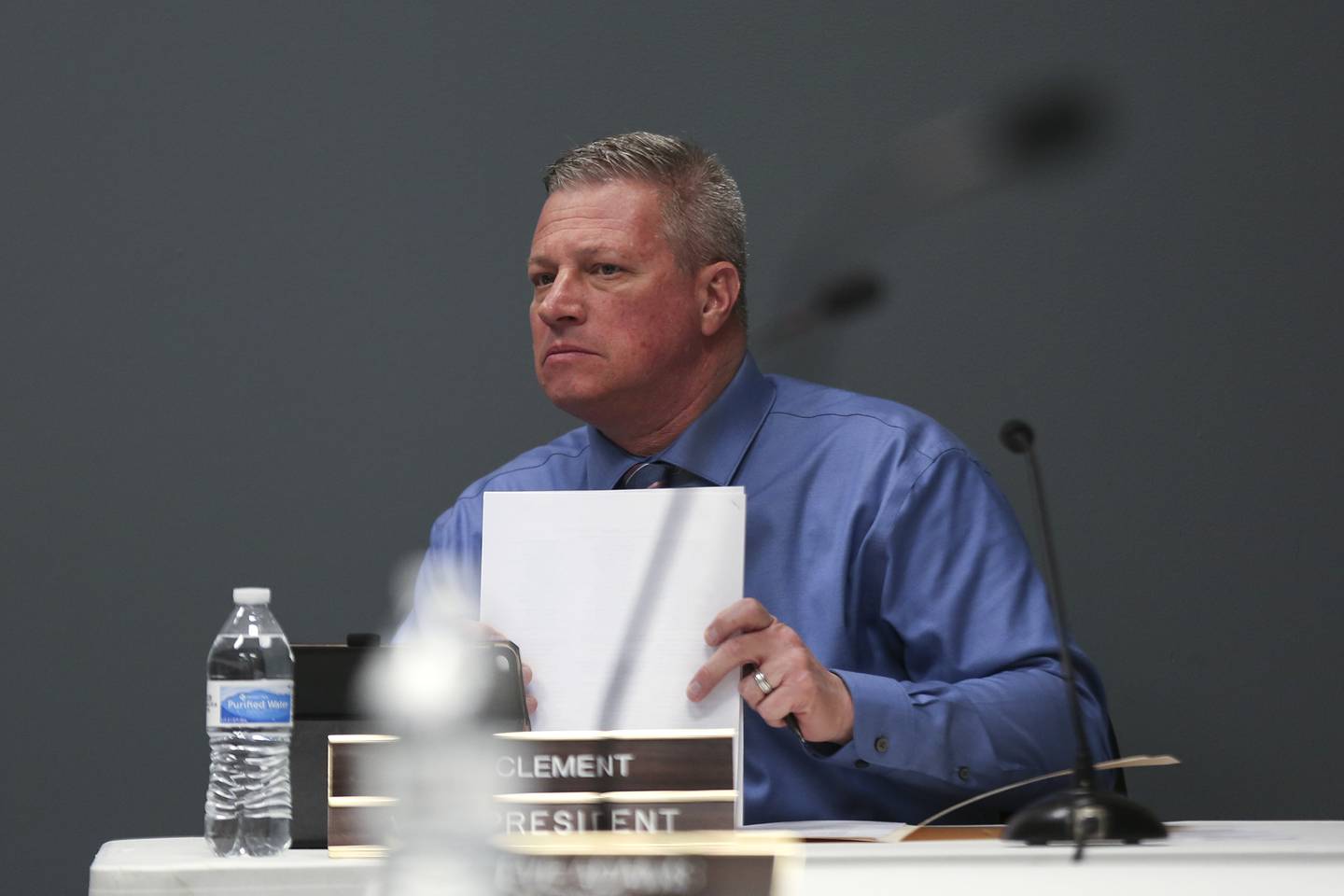 Clearly, there must have been some explanation for this. Otherwise, why would Clement go to all the trouble of appealing his suspension to the fire and police board? To clear his name, that's why. And who wouldn't do the same?
But at the 11th hour, Clement's big chance to put things right was snatched away from him, his opportunity for justice denied.
Clement never got his day before the fire and police board because some short-timer, interim city manager short-circuited the appeal process with an "amicable settlement."
The man behind the amicable settlement, Jim Hock, kept all the facts and evidence Clement said would exonerate him out of the public eye. And that's the shame of all this. Granted, Clement did get his 25 days pay back. So that must have been the price of proving his innocence.
If anyone can sympathize with Clement's plight, it has to be the mayor of Joliet, Bob O'Dekirk, who also accused the other cop of drinking on duty, according to the police chief's memo.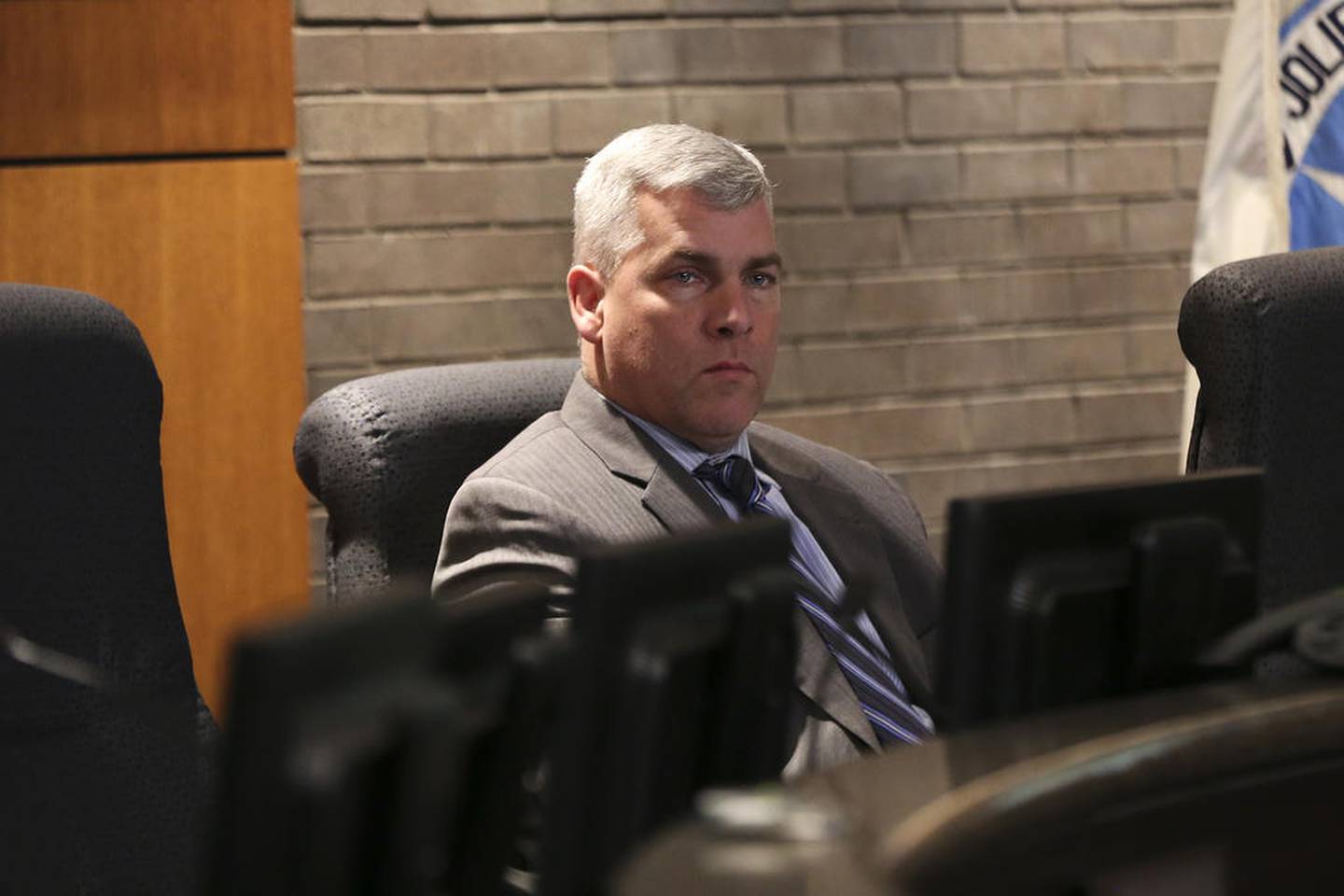 Unlike Clement, O'Dekirk didn't lose any money over it, not even temporarily. But just months later, O'Dekirk was caught on video manhandling a pedestrian at a Black Lives Matter rally, and now he is the subject of both a civil lawsuit and a state police investigation.
The police investigation, at least, has the potential to clear O'Dekirk's name once and for all. But it's coming up on nine months and the state police have yet to reveal any details that might cast the mayor in a favorable light. And now they're claiming they can't say anything at all.
"Pursuant to a court order, the Illinois State Police cannot answer any questions on this matter," Assistant Deputy Chief Mindy Carroll of the state police public information office said in an email.
A court order keeping the cops from talking? What's this about?
What it's about, according to sources, is Will County State's Attorney James Glasgow dropping O'Dekirk's case on a special prosecutor, because of course he did, and it ending up in the hands of Tom Brown, a contract employee with the States Attorneys Appellate Prosecutor's office.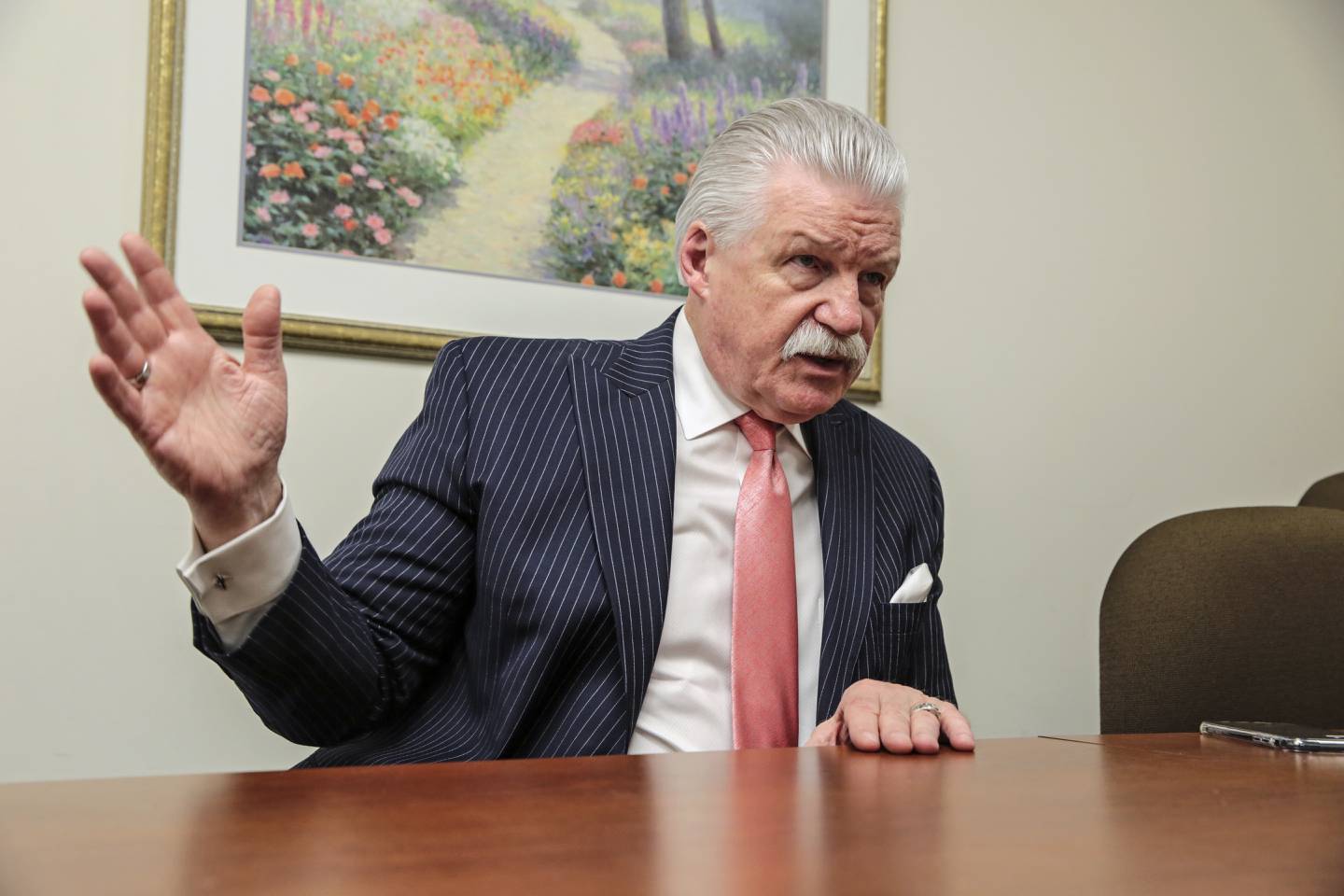 Brown failed to return a call for comment, but a representative from his office sent a letter to the Illinois Attorney General that said Glasgow filed a motion for a special prosecutor Aug. 17, a judge appointed one to the case and then ordered the file sealed.
Glasgow's spokeswoman, Carole Cheney, said she could not discuss the sealed case, the motion for the special prosecutor, or whether the handwritten initials on the order, CRK, stood for Chris R. Koch, an assistant in Glasgow's office.
This is outrageous. It's almost like Glasgow, the special prosecutor and the state police are conspiring to cover this case up, as if they're all working together to keep the facts and the evidence from exonerating the mayor.
But at least he has that civil suit going for him. If the lawsuit ever goes to trial, all the facts and evidence will at last come to light.
The only trouble with that is it's bound to cost some money.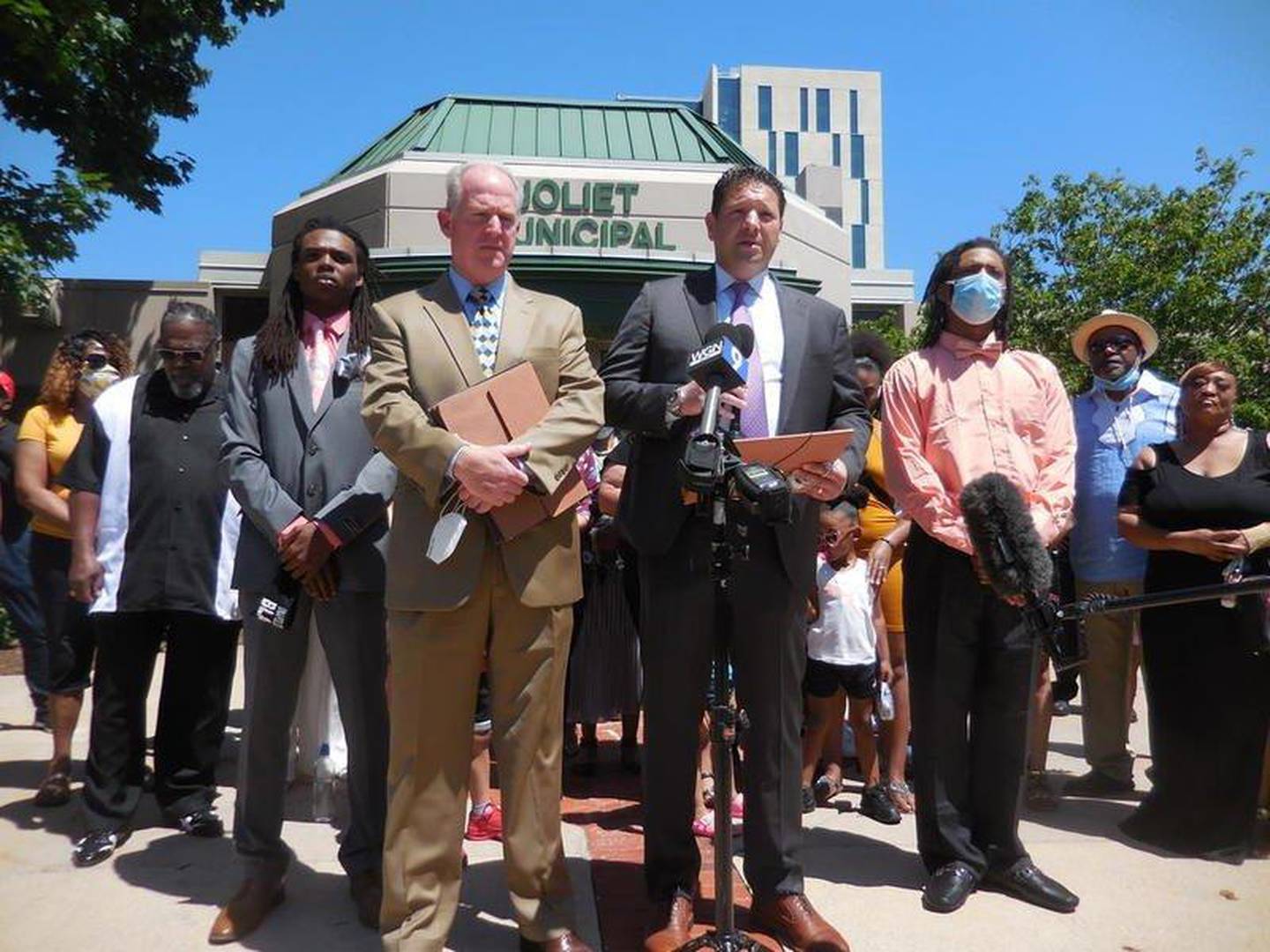 One of those lawsuits, brought by Victor Williams, the man O'Dekirk grabbed at the Black Lives Matter rally, names the mayor, the city and unknown police officers as defendants. That's bad enough. But then there's a second lawsuit filed on behalf of Williams' brother, Jamal Smith. That one only names the city and the unknown police officers, but that doesn't mean it's not going to prove pricey to taxpayers. Because if you don't know how expensive lawsuits can get, substitute City Councilman Herb Lande can tell you.
"And in two years you'll spend way more than $200,000," Lande said. "And there's no chance — he could win on one count, two counts, three counts. It could cost you half a million dollars."
Lande was talking about the lawsuit brought by former City Attorney Marty Shanahan, who wasn't even grabbed by anybody and only got fired. So if it was going to cost half a million to fend off Shanahan's lawsuit, you have to think the price for Williams and Smith will be at least that much, and there's two of them.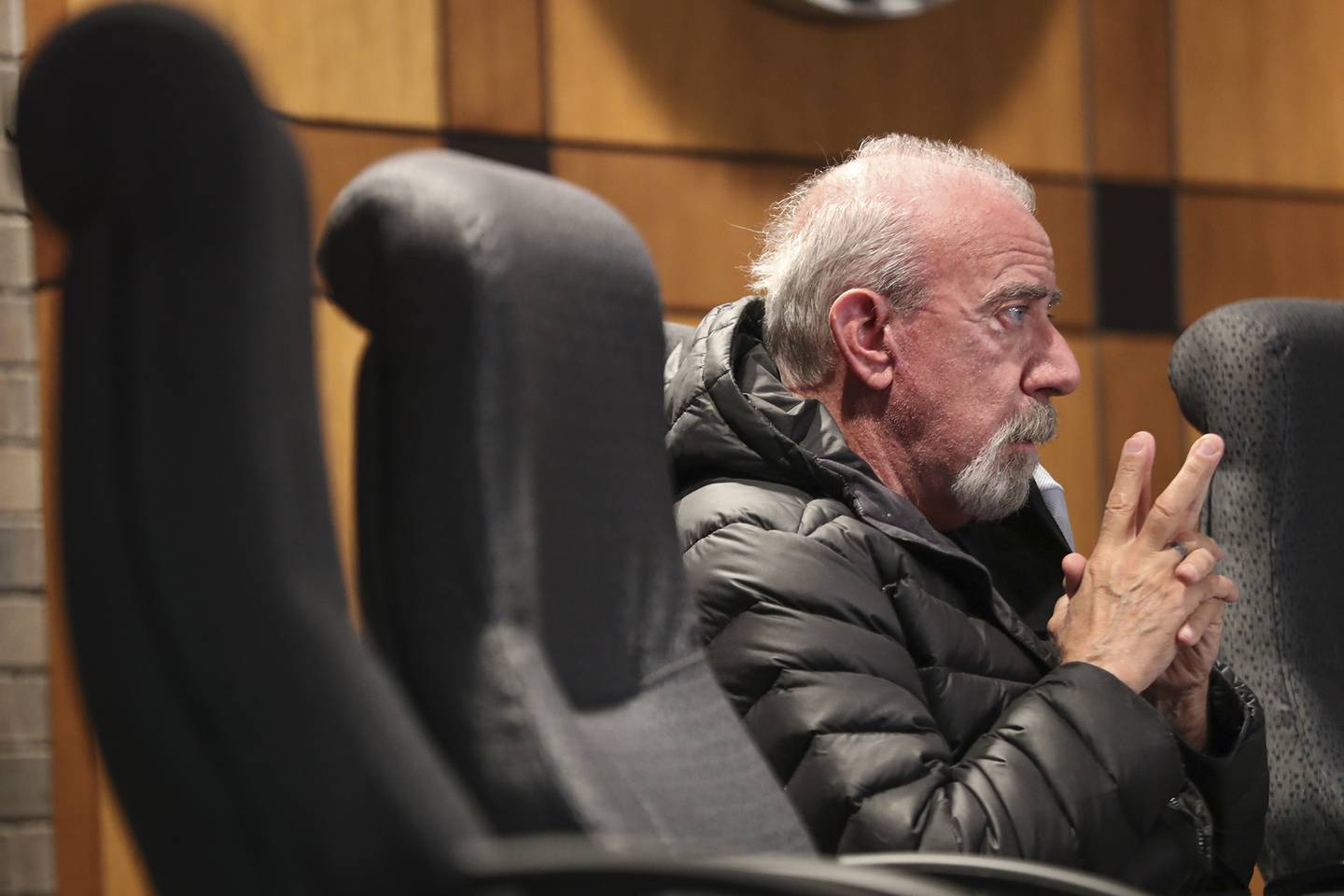 Yes, if the city council was smart they would settle up with Williams and Smith now before the legal bills get out of hand.
Shanahan went away for just $200,000. That sounds like a bargain now that we have two people suing the city and one going after the mayor himself. But then how will he ever clear his name?
• Joe Hosey is the editor of The Herald-News. You can reach him at 815-280-4094, at jhosey@shawmedia.com or on Twitter @JoeHosey.