Minooka Community High School District 111 settled a lawsuit with a former student alleging that a racist threat was made against him in 2019.
The district and Stanley Fabian of Shorewood made the announcement Wednesday in a joint news release that the litigation "has been resolved in its entirety."
In the lawsuit, Fabian accused the school district of failing to "exercise reasonable care" when a classmate threatened to "lynch" him if he touched a cookie cake brought to school in November 2019.
In Wednesday's release, the district said it "continues to take the position that it is not liable."
"However, in order to avoid the expense and burden associated with litigation, Stanley Fabian and the Board of Education of Grundy County School District 111 determined it was in everyone's best interests to resolve the case," the district said in the release.
Fabian's mother, TeSaxton Washington, told the Herald-News in 2019 that her son is multiracial. On the day of the incident, Fabian went to eat the cake brought by his classmate when the student allegedly threatened him.
Washington said her son responded to his classmate by telling him the threat was racist. She said at least one other student in the class at the time spoke up against the comment. The teacher was not in the classroom at the time, Fabian said.
Washington declined to comment for this story.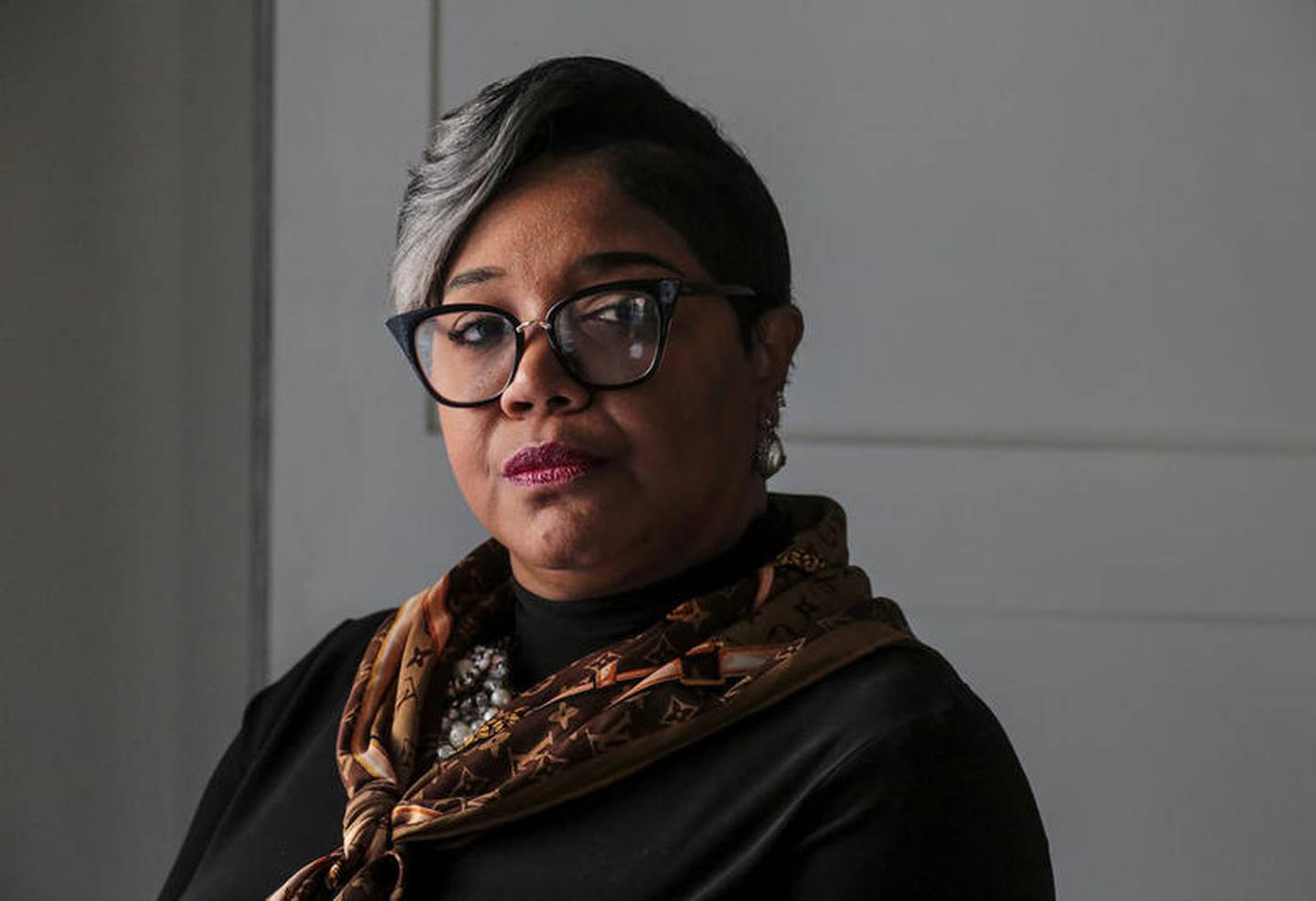 Another student was reportedly so disturbed by the threat that they alerted the school administration through an anonymous online tip. District 111 later said in a news release that it had received an anonymous tip regarding a "racially charged statement made by a student."
The school administration said that shortly after the incident, it "took immediate action to investigate and promptly administered appropriate discipline to the student involved" and worked with the school resource officer.
Washington said shortly after the incident that the alleged threat made against her son was a hate crime.
The incident was just one that prompted students and alumni to call for the school district to do more to address racism.
Also in 2019, a District 111 school board member resigned after she was accused of saying she would not want her children to be taught by a Black teacher. She vehemently denied the allegation during a board meeting that was flooded with students and community members who expressed anger over the remark.
The district's "Indians" logo also has come under new scrutiny amid growing calls for sports teams and schools to drop mascots depicting Native Americans.
Last year, an online petition calling on District 111 to nix the Indians logo earned thousands of signatures. Even actor Nick Offerman, a graduate of the district, urged followers on social media to sign the petition, calling the nickname "dumb and shameful."
The district has since established a task force aiming to make the logo more respectful.