Those angry over state-imposed mask mandates have continued to argue for parents' choice, including at a rally attended by dozens Saturday in New Lenox.
The demonstration occurred just a few days after Gov. JB Pritzker announced a new requirement for all Illinois residents, regardless of their vaccination status, to wear a mask indoors to slow the spread of COVID-19.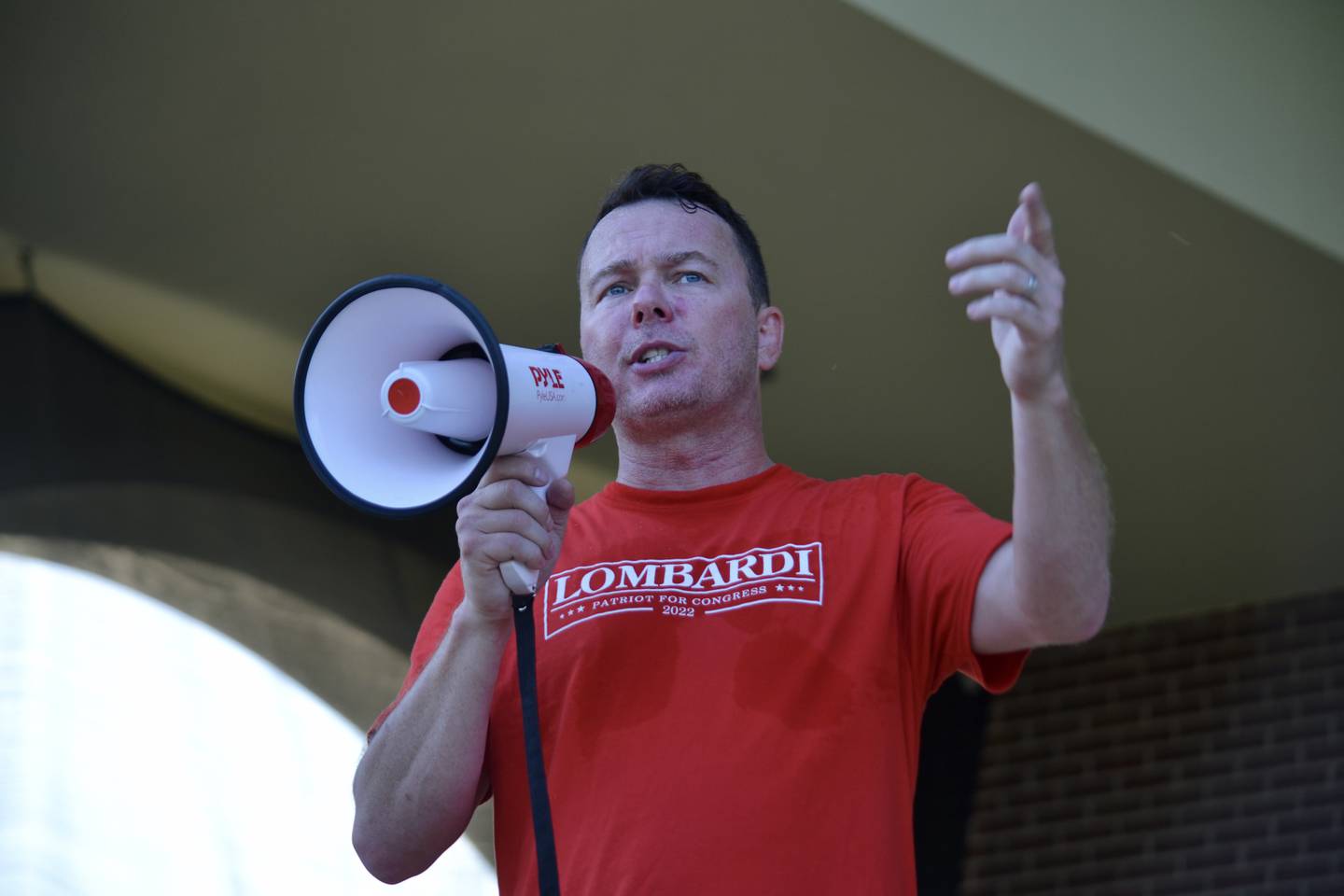 Manhattan resident Jack Lombardi, a candidate for the U.S. House of Representatives in Adam Kinzinger's district, organized the rally, claiming he would fight mandates for masks and vaccines.
He and others argued the mitigations represented government overreach and even communism, themes similar to those sometimes boisterous demonstrations at school board meetings around the county and state in recent weeks.
"Something ain't right here," Lombardi told the crowd.
Some attendees brought American flags and signs reading "Unmask our children," and others disparaging Pritzker.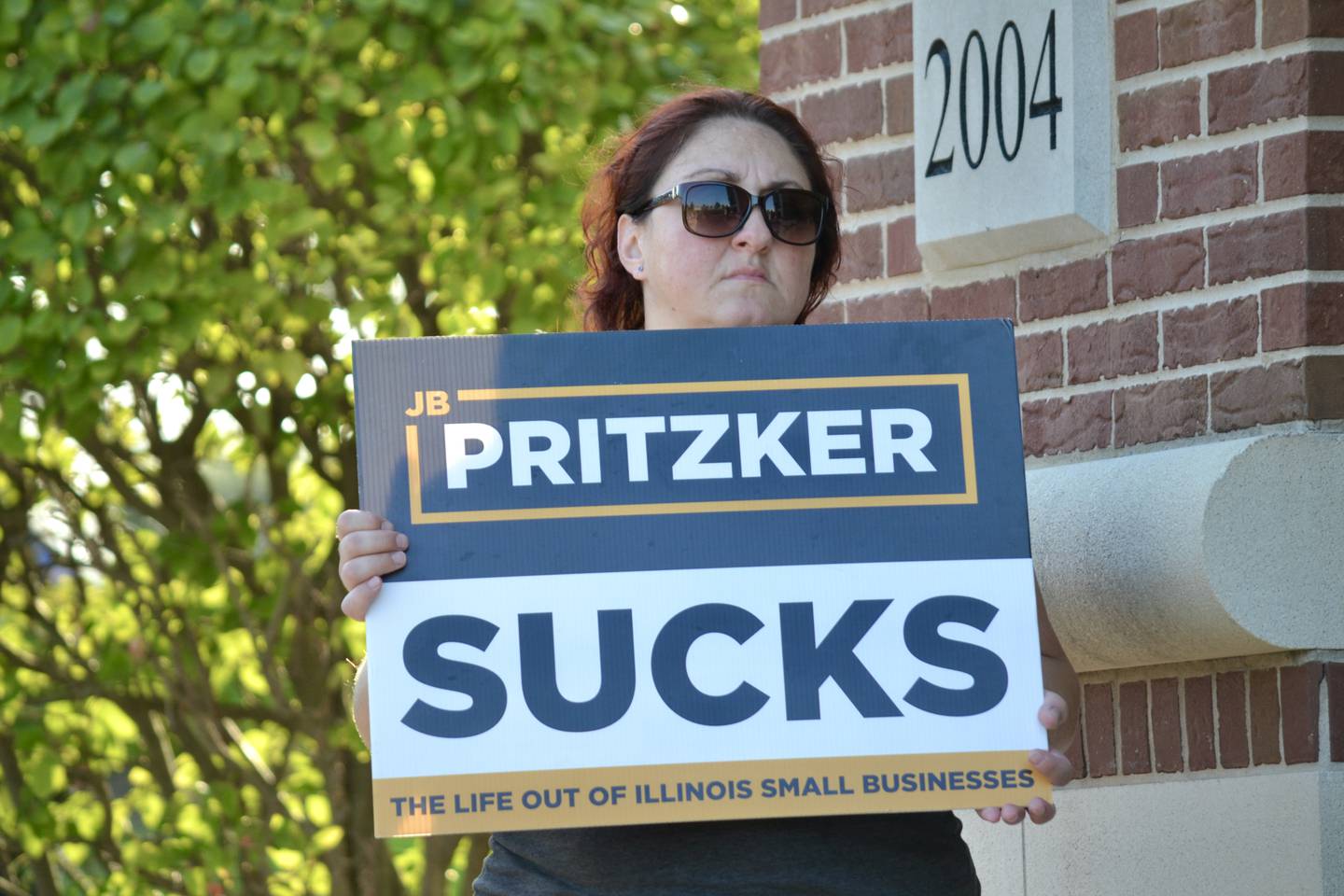 Colleen Percy of Plainfield blasted the mandates as an infringement upon individual freedom. She cited an argument she received from a friend decrying mask mandates.
"It is not for health, it is for control," she said drawing applause from the crowd. "Remember that!"
Public health officials recommend wearing masks, especially in areas with high transmission, to slow the spread of the coronavirus.
While the speakers focused on arguments against mandates, the influence of the modern Republican politics was evident.
Lombardi wore a red campaign shirt with the words, "America First," on the back, reminiscent of Donald Trump's signature, "Make America Great Again," hat. Percy urged attendees to join their local Republican organizations and get involved in local politics ahead of the upcoming midterm election.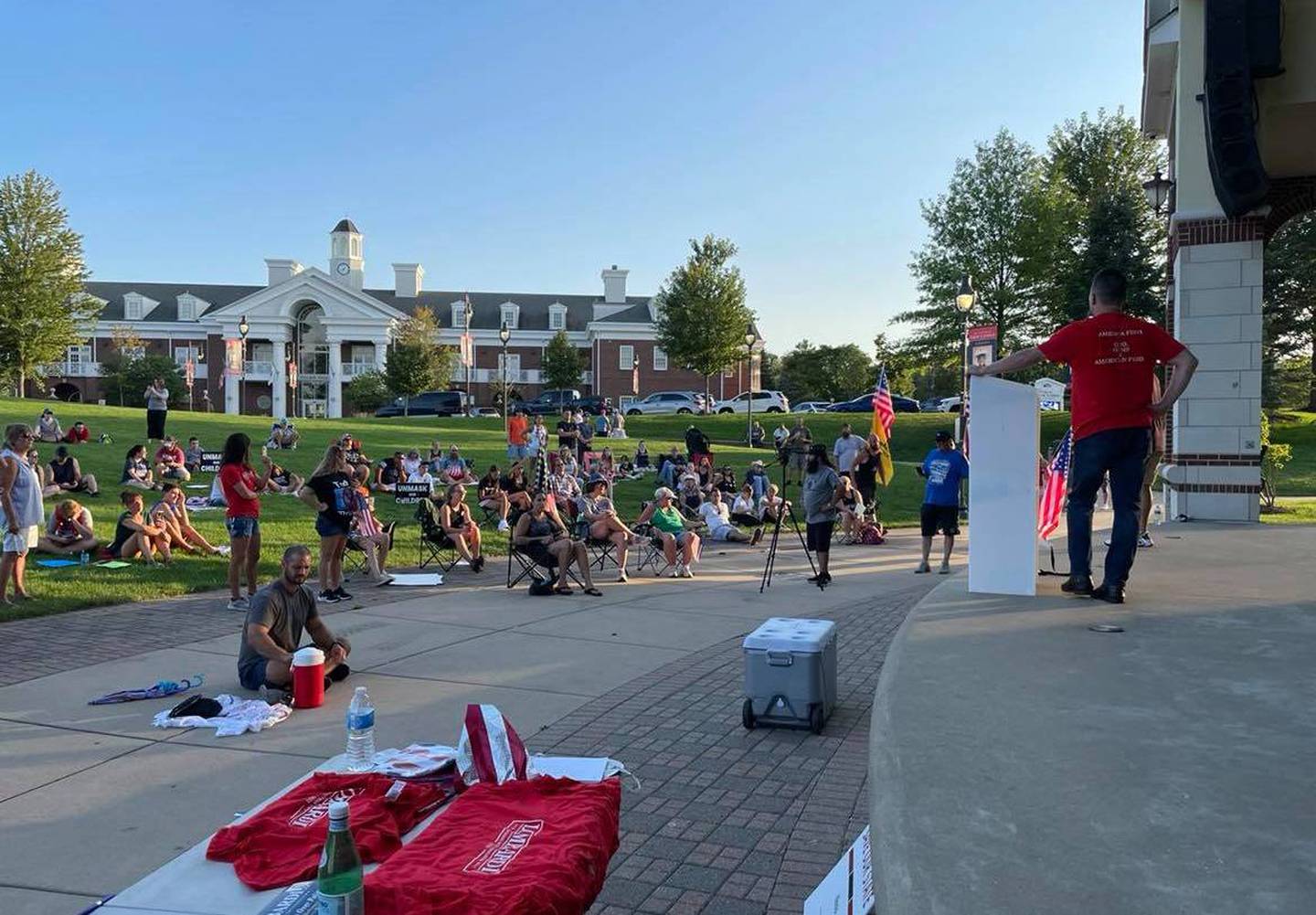 Such demonstrations have continued despite the continuing high rate of transmission of the novel coronavirus.
In Will County, the rolling average COVID-19 test positivity rate has gone from around 1% in early July to around 7% as of earlier this week, according to the Illinois Department of Public Health. The number of COVID-19 patients in the hospital in Will and Kankakee counties has nearly quadrupled in the last month.
Still, Lombardi said, parents are motivated to come to rallies or attend their local school board meetings out of a concern that mask mandates and other mitigations are having an adverse effect on their kids, even as more children, many of whom are not yet eligible to be vaccinated, contract COVID-19. He added he fears more mandates to come, including one requiring more people to get a vaccine.
"That's why so many parents throughout Illinois are getting heavily involved," he said. "And it's only building more momentum."