A new luxury apartment complex in Plainfield is filling up quickly, according to the developer of the property.
The new development, Sixteen30, located at 14750 Wallin Drive near the intersection of U.S. 30 and Highway 126, offers studio, one-, two-, and three-bedroom units ranging in price from $1,525 to $2,750 per month, according to a news release from Wingspan Development which worked on the property.
Chris Coleman, the vice president of development for Wingspan, said the demand for different types of housing in Plainfield made it an ideal area to build properties like Sixteen30. Of the available units at Sixteen30, about 90% are already filled up with more on the way, he said.
"This type of living has never been offered" in this area, Coleman said.
He added that luxury rental properties like Sixteen30 are attractive to young families not yet ready to buy a house or older individuals who have raised their families and are ready to downsize. Coleman added that about 40% of those who have moved into the available units thus far have come from a Plainfield zip code, indicating there is demand for this type of housing locally.
Sixteen30 also features a clubhouse with a great room, coffee bar, fitness center, yoga studio, bocce court, demonstration kitchen, pet spa and other amenities. There is also a 24-hour package room.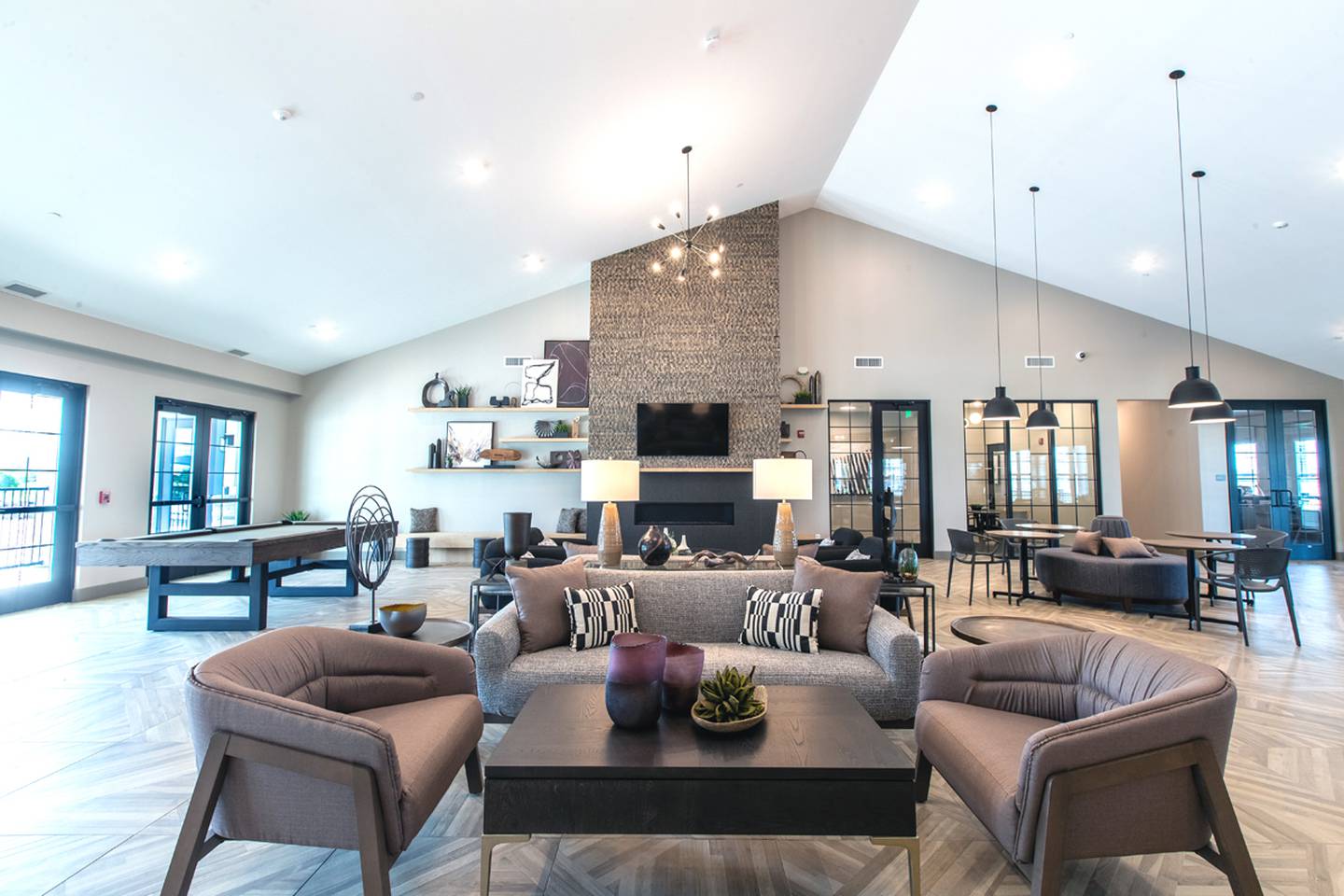 The developer also emphasized Sixteen30′s proximity to downtown Plainfield, being just over a mile from the local restaurants and stores.
Coleman said more luxury rental housing would be appropriate to build in and around Plainfield and Sixteen30′s strong leasing numbers show the demand. Still, just last month, the Plainfield Village Board rejected another Wingspan proposal to build 200 rental townhomes, citing concerns of a possible over-saturation of the local housing market.
But Coleman insisted more diverse types of rental housing units are needed in the Plainfield area, or else Wingspan would not be willing to spend the money to build them.
"We're very careful about where we invest," he said. "The demand is there."
Coleman said three of the eight buildings at Sixteen30 are ready for move-in with the others coming online by the end of this year.
Those interested in an apartment can learn more at sixteen30.com or call 815-676-3230 for a in-person tour.