Ten-year National Football League veteran and 1999 graduate of Lockport High School Tony Pashos perhaps summarized things quite nicely when referring to how this year's Class 8A State Championship team will be remembered.
Pashos spoke in front of a large group of Lockport supporters at Lockport City Hall on Thursday night following a processional of city vehicles that escorted the boisterous Porters around the town prior to the rally.
"What you guys did was so impressive," Pashos said. "You weren't standing around waiting for one guy to win for us, you all did this. You all contributed and now this town, myself, we're all going to remember you guys forever. You cannot talk about Lockport football ever, without mentioning your team. Congratulations to every last one of you."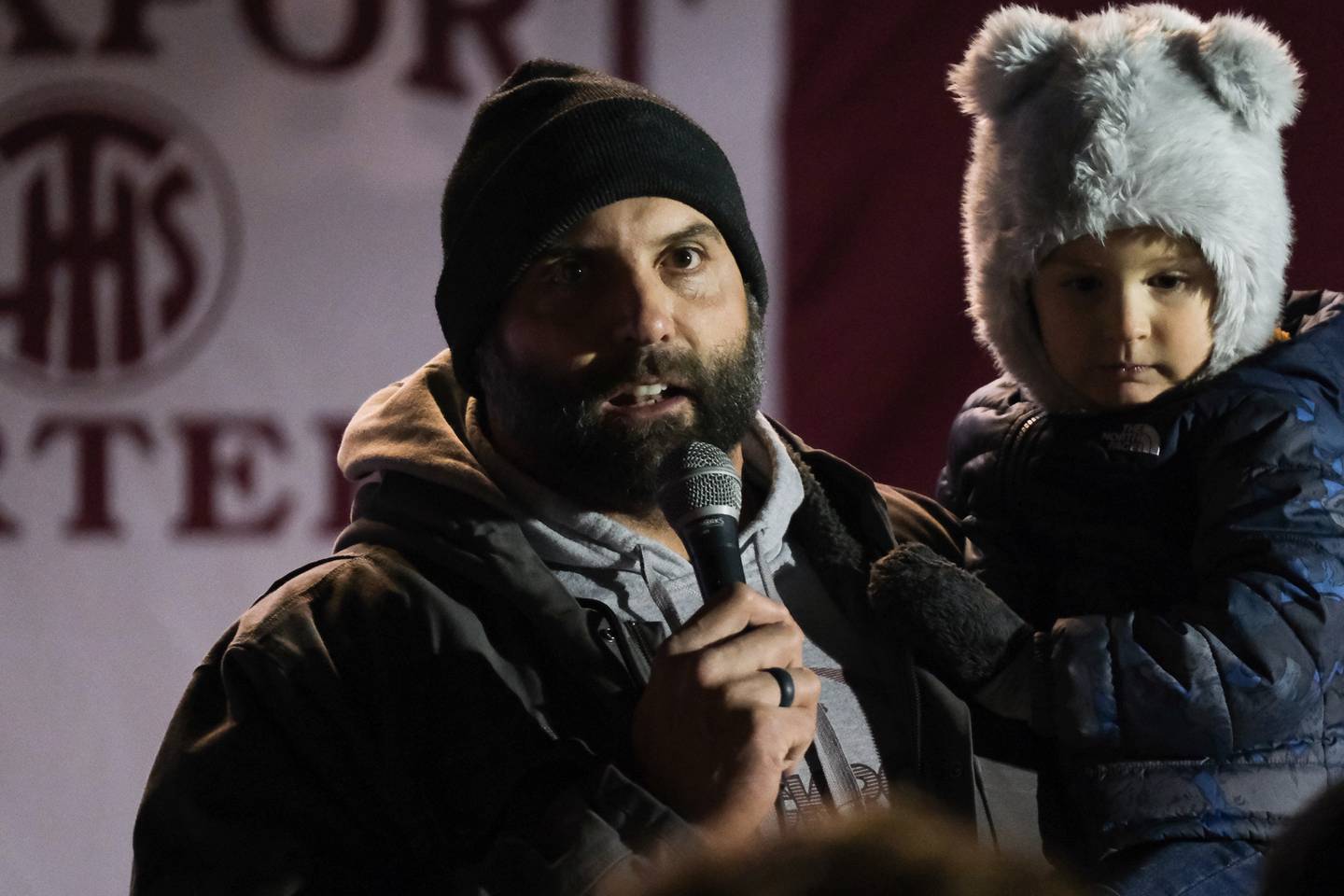 Pashos, who appeared in 104 NFL games with Baltimore, Jacksonville, San Francisco, Cleveland and Washington before retiring in 2013, was joined by a line of Lockport officials that passed along the kudos for the Porters state championship, one that came rather quickly after the program hit one of its low points relatively recently with a winless season in 2018, when the senior core of this team were freshman.
"On a personal level, its been kind of surreal," Lockport's All-State quarterback Hayden Timosciek said. "A lot of that is due to Coach (George) Czart and the administration. He came in and really turned things around. People think that maybe you bring in a new coach, make some changes and you'll start to win. But turning it around and winning a state championship that quick, that's surreal."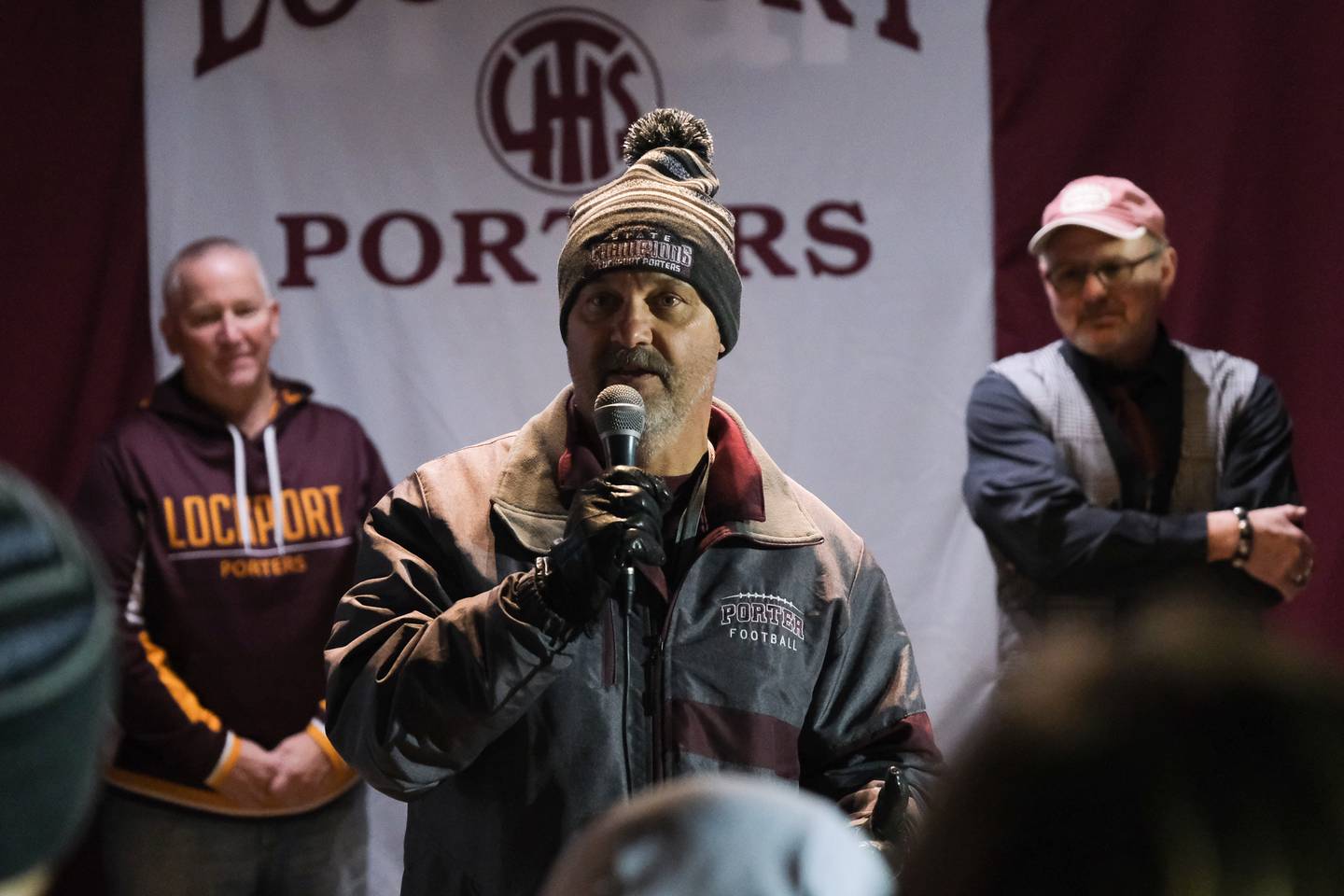 Czart downplayed his role in getting the Porters back on track and returned to the level of excellence that the program experienced during back-to-back state Class 8A State Championship achieved in the 2002 and 2003 campaigns. Czart was an assistant coach at Lockport for both of those previous title runs.
"We owe thanks whenever we've accomplished something like this, nobody has done it alone," Czart said. "I certainly played a small part in this and each one of these people up here played their role in this, but the main thing goes to these kids right here. You are the ones that made it happen. All of the lessons that we talked about, we over me, you can carry that with you for a lifetime and this will just be the beginning of the great things for you."
Czart admitted that his team's 24-6 win over Maine South in the championship game, days later, had not entirely settled in.
"It still really hasn't hit me yet," Czart said. "I know it will eventually. I'm hoping I'm alone when it happens, because I'm probably going to start bawling."