Joliet Junior College has created new public space downtown.
A downtown plaza on the north end of the downtown campus building contains 14 plant basins with a variety of perennials and trees designed to survive the rigors of urban living.
"In an urban environment, plants can be hard to grow," JJC Groundskeeper Eric Kotora said as he and and JJC grounds employee Casey Samanas pulled weeds out of the basins late last week.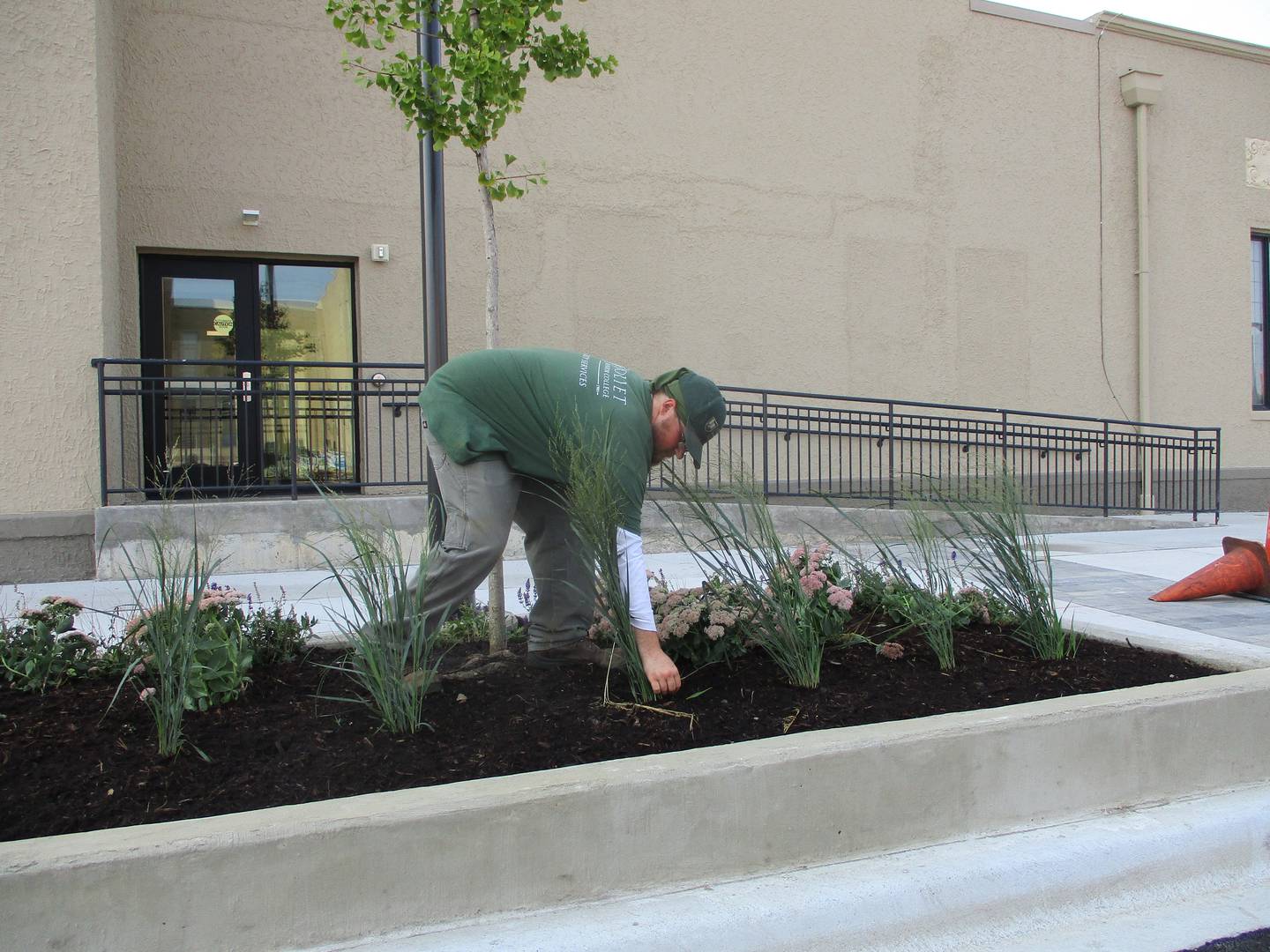 The deep planting basins raised above ground level are designed to survive in a concrete jungle where trees can struggle to lay down roots and street salt can be a winter menace. The perennial plants will require less watering than if the basins were filled with annuals.
"If they were annuals, I'd need a fire truck," Kotora joked to make a point.
Many of the plants and trees are native, he said, pointing out a Kentucky coffeetree, swamp white oak, purple cone flowers and prairie dropseed grass.
JJC plans a dedication ceremony this fall for the plaza, which will be named after 44-year Trustee Robert Wunderlich, who left the college board of trustees earlier this year.
The plaza stretches between Chicago and Ottawa streets along what was previously a section of Webster Street, offering a picturesque pathway downtown.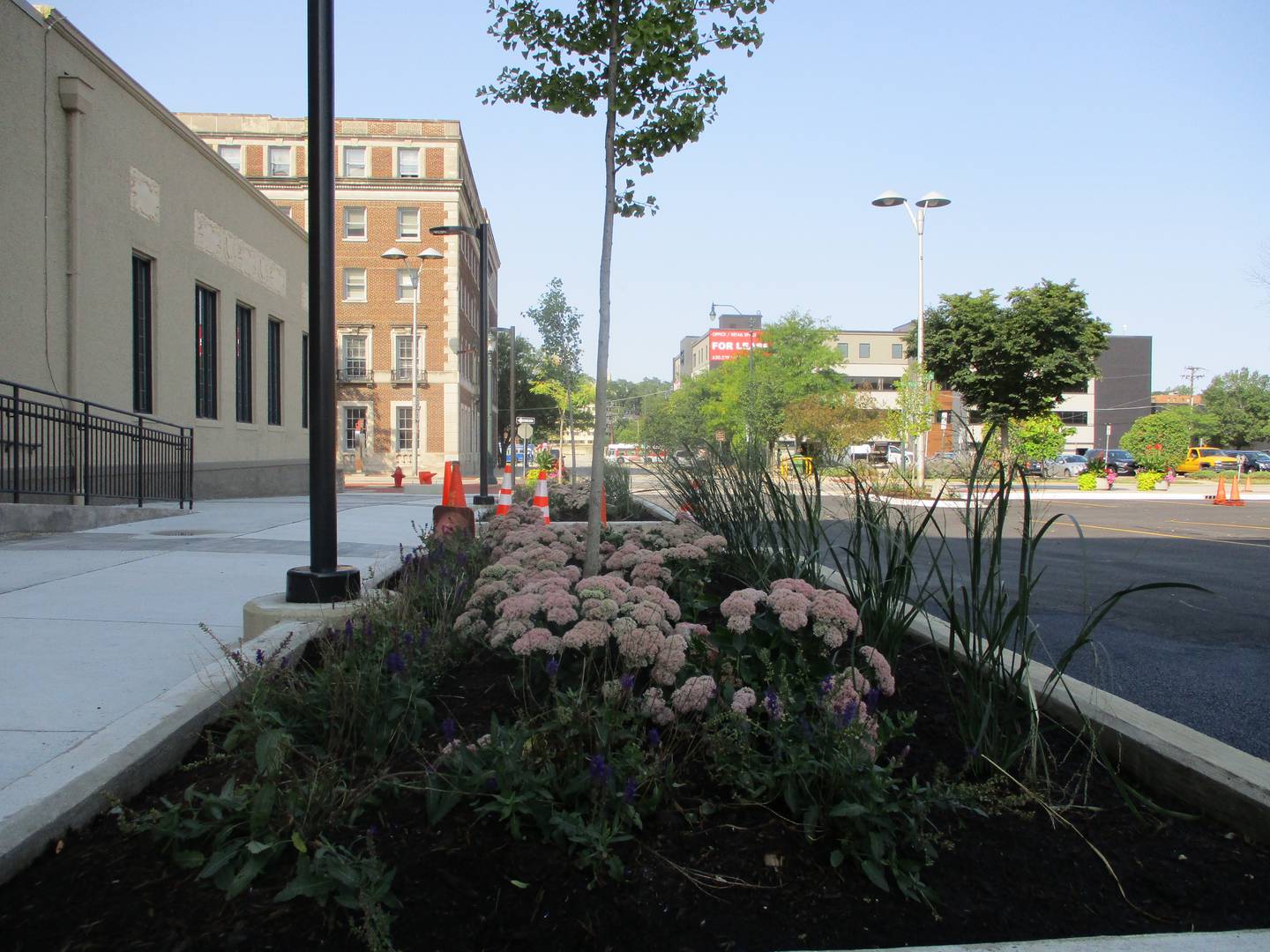 More features are to be added, including seating and sculptured lighting, said JJC spokeswoman Kelly Rohder-Tonelli.
The plaza built over the summer and was part of the plan for the downtown campus building that opened in 2017, Rohder-Tonelli said.
"It was always intended to be a nice transition point from our parking lot to the building – kind of a pedestrian mall where you can congregate whether you're part of the college community or part of the downtown community," she said. "It is our investment to beautify the area."