Plainfield Community Consolidated District 202 Superintendent Lane Abrell said in a column that the district will not defy Gov. JB Pritzker's executive order requiring universal masking in schools.
As with other area school districts, Abrell said some parents and others "encouraged me or our Board of Education to defy the Executive Order."
"A few have gone so far as to suggest suing the governor," Abrell wrote. "We will not do that."
Before the executive order, the district's school board voted to make masks optional.
Abrell went on to spell out the potential consequences of not complying with the mandate, including "a high risk of legal liability, jeopardization of state and federal funding, and participation eligibility of high school athletic or extra-curricular programs."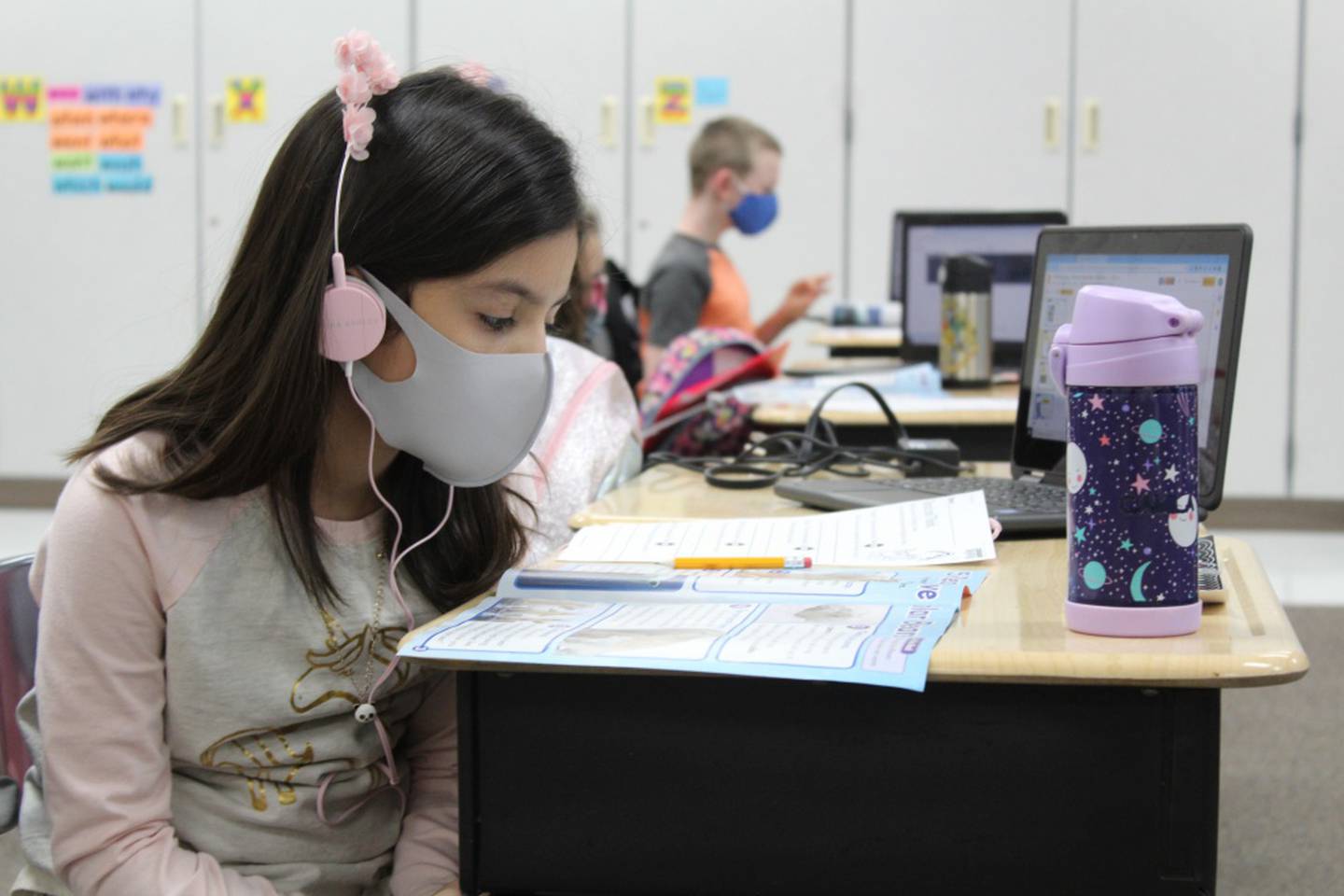 The superintendent said the district cannot risk losing 40% of its budgeted revenues if it defies the governor, the Illinois State Board of Education or the Illinois Department of Public Health.
"I hope you will allow our teachers and principals to do their jobs without interference or defiance," Abrell wrote. "It is not our job as educators to provide a political stance on the topic of masking in school."
Abrell's plea comes as parents and other activists have continued to hold demonstrations and forcefully urge local school boards to not enforce a mask mandate.
The Minooka Community High School District 111 board even held a meeting to discuss possibly suing Pritzker over his executive order, but the members ultimately took no action.
Similar to the reasoning Abrell gave about the risks of defying an executive order, District 111 published a letter it received from attorney John Fester, of the firm Himes, Petrarca & Fester, in which he explained Pritzker's legal authority to issue such a mandate.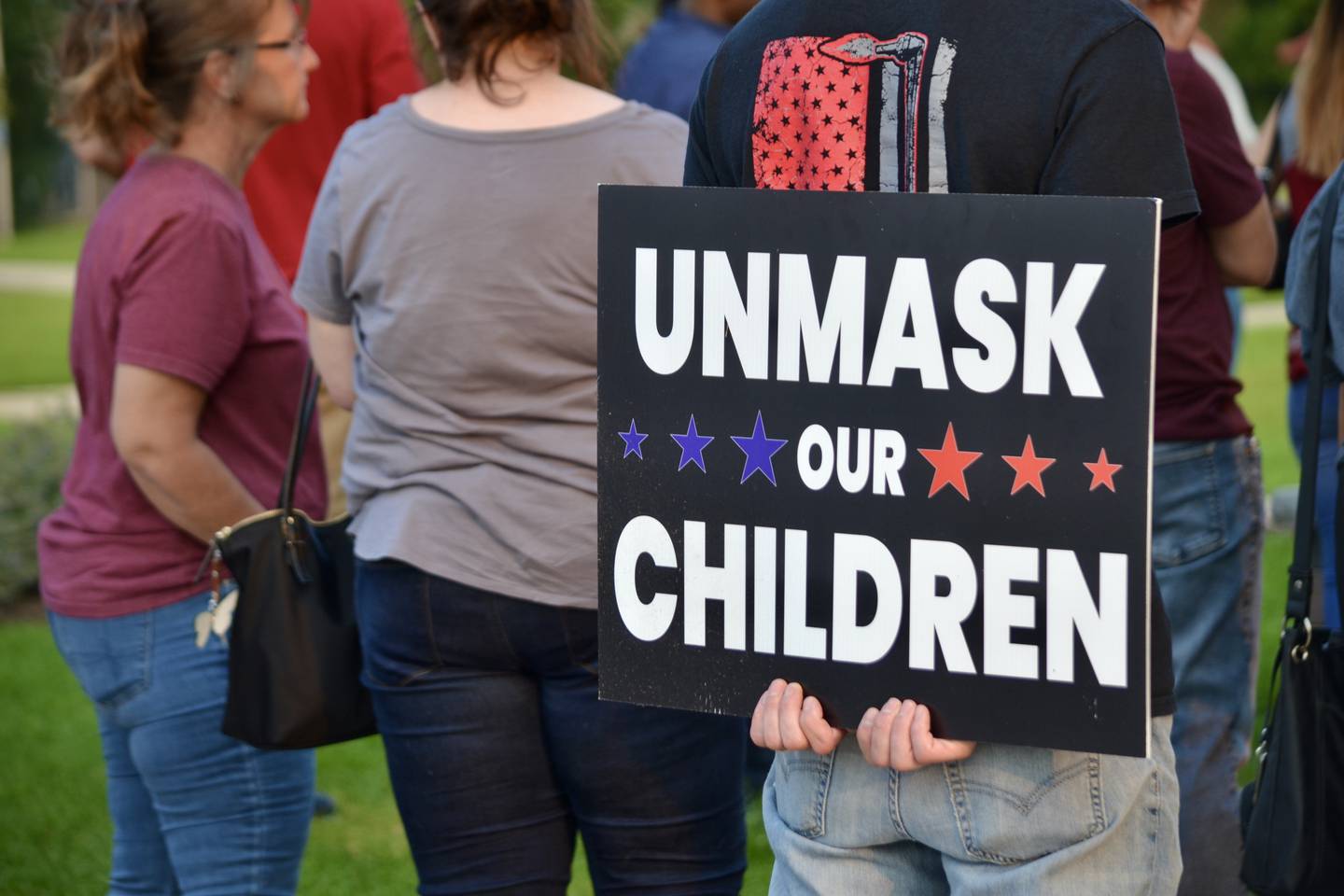 Fester wrote the governor's authority comes from the Illinois Emergency Management Agency Act, passed by the General Assembly, which applies when a disaster is declared.
"Given the substantial loss of life, and devastating economic impact of the pandemic, there is no doubt that the COVID-19 pandemic qualifies as a disaster and activates the governor's powers under Section 7 of the Act," Fester wrote.
The debate also arises as the county and state continue to see increasing COVID-19 cases. Will County's rolling test positivity rate reached 7% last week. Just a month ago, the county's positivity rate was less than 2%.
District 202 students will return to school full-time, five days a week starting Wednesday.