Monday brought the first day of classes for Lockport Township High School District 205 students, along with continued protests against Gov. JB Pritzker's mask mandate for all schools.
Dozens gathered along Farrell Road at the edge of the district's east campus before a Board of Education meeting to demand that parents be able to choose whether their children wear masks.
Karen Roti, a Homer Glen resident and parent of a freshman in District 205, helped organize the protest. She greeted fellow demonstrators and sang along to Twisted Sister's "We're Not Gonna Take It" playing aloud from speakers among the gathering crowd.
"We don't care what the governor says," Roti said. "We'll take whatever happens."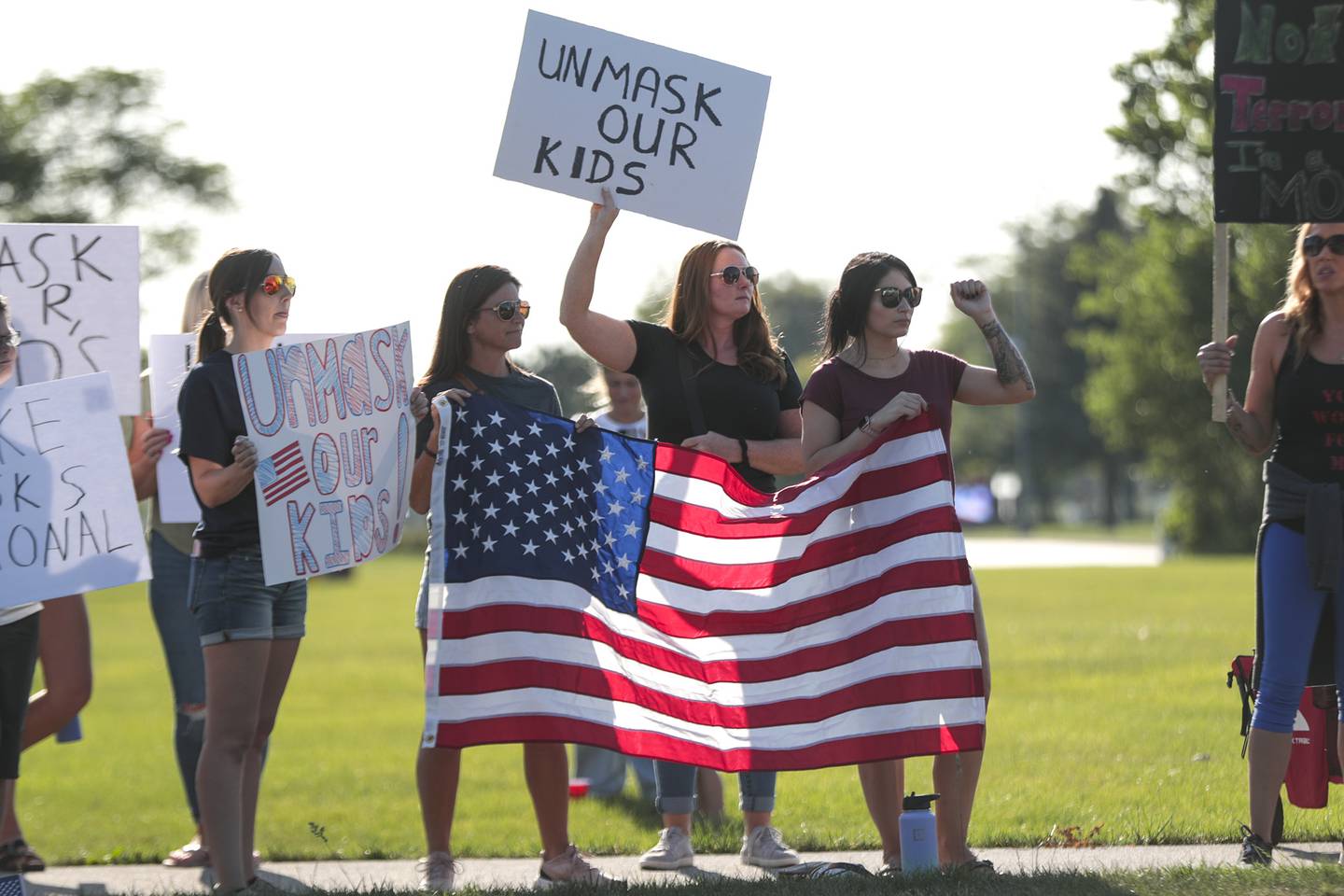 Roti spoke of the possible consequences of local school districts defying Pritzker's executive order, which could include legal liability and the loss of state and federal funding. Many of the signs the demonstrators held argued for freedom, but others also made reference to baseless assertions that masks are harmful.
Roti accused the push by schools and others to require mask wearing of being politically motivated and "another step toward communism."
Just days before Pritzker issued his executive order, the District 205 School Board voted to approve a return to school plans that would have required wearing masks if there was substantial or high transmission in the area – which was the case at the time. The decision had prompted angry responses from some attending the meeting.
Although District 205 Superintendent Robert McBride told The Herald-News the district has experience working in constantly changing conditions, he said the emotionally charged reactions from some parents have been "bordering on the inappropriate."
After the District 205 board voted Aug. 2 to accept its plan to return to school, some attendees left the meeting and shouted "shame on you" to officials.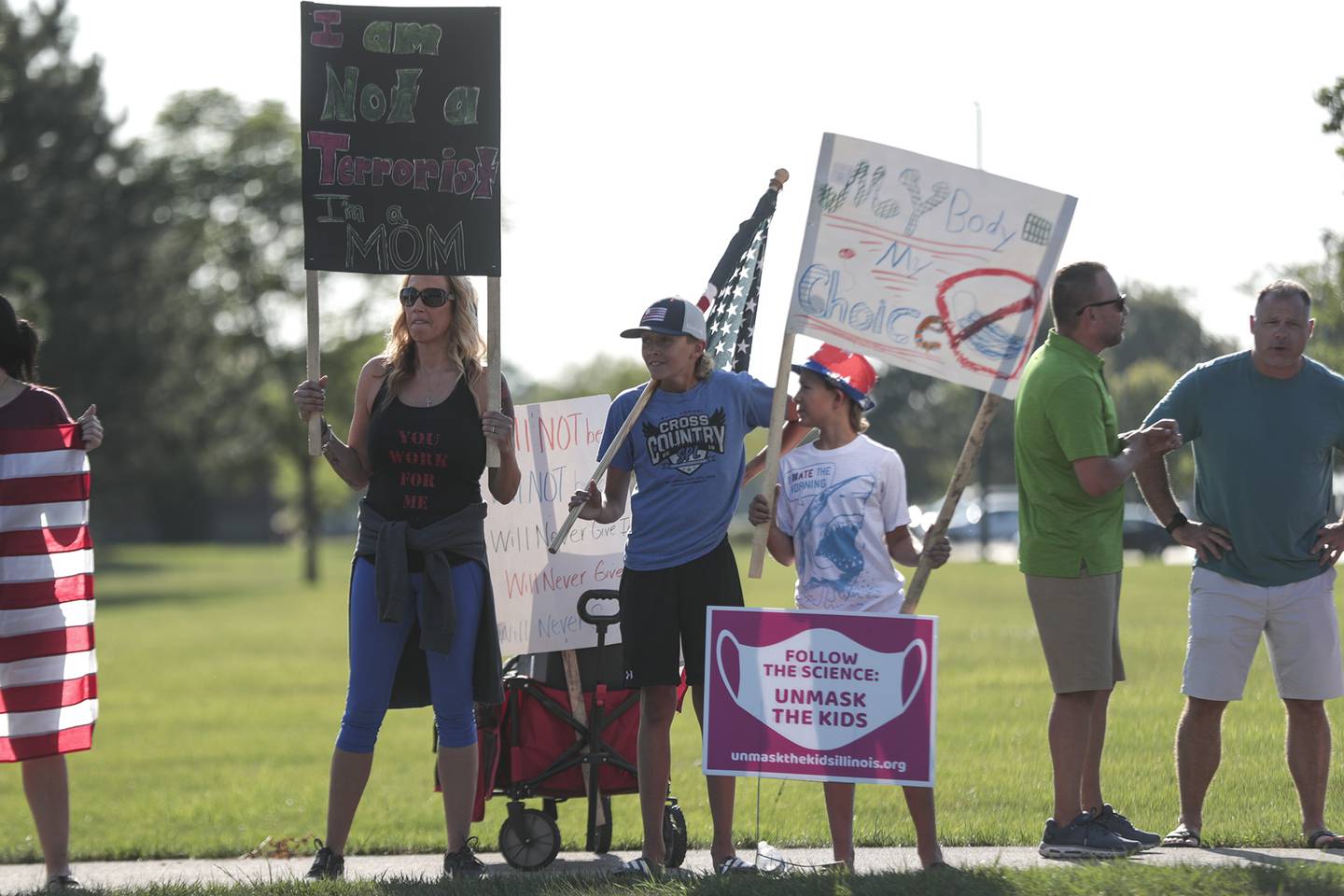 McBride said that resistance to basic measures and hostility toward school officials enforcing rules "does not help us with our goal of keeping school open."
Students in Lockport join others around the state in heading back to school while new COVID-19 cases are being reported.
As of last Friday, Will County's rolling average COVID-19 test positivity rate reached 7.2%, according to the latest Illinois Department of Public Health data, whereas the county's test positivity rate was 2% a month ago. Average hospitalizations for COVID-19 in the South Suburban Region, which includes Will and Kankakee counties quadrupled from fewer than 20 on July 17 to 80 as of Sunday.