Craig Lichtenwalter loves the older, urban Joliet area so much that it's become his nickname.
The Rialto Square Theatre, the restaurants, the retail – Lichtenwalter spends time and money at it all.
At at many of them, he's greeted as Mr. Downtown.
"There's stuff here to do, places to eat, a place to enjoy professional sports, places to enjoy live music, places to enjoy shows and theater," Lichtenwalter said. "I feel for the small business owners who put their faith in downtown."
At Audiophil's Records, 17 E. Van Buren St., the storeowners are making arrangements to carry a celebrity prayer candle to be designed by a local artist to feature an image of Lichtenwalter as Mr. Downtown.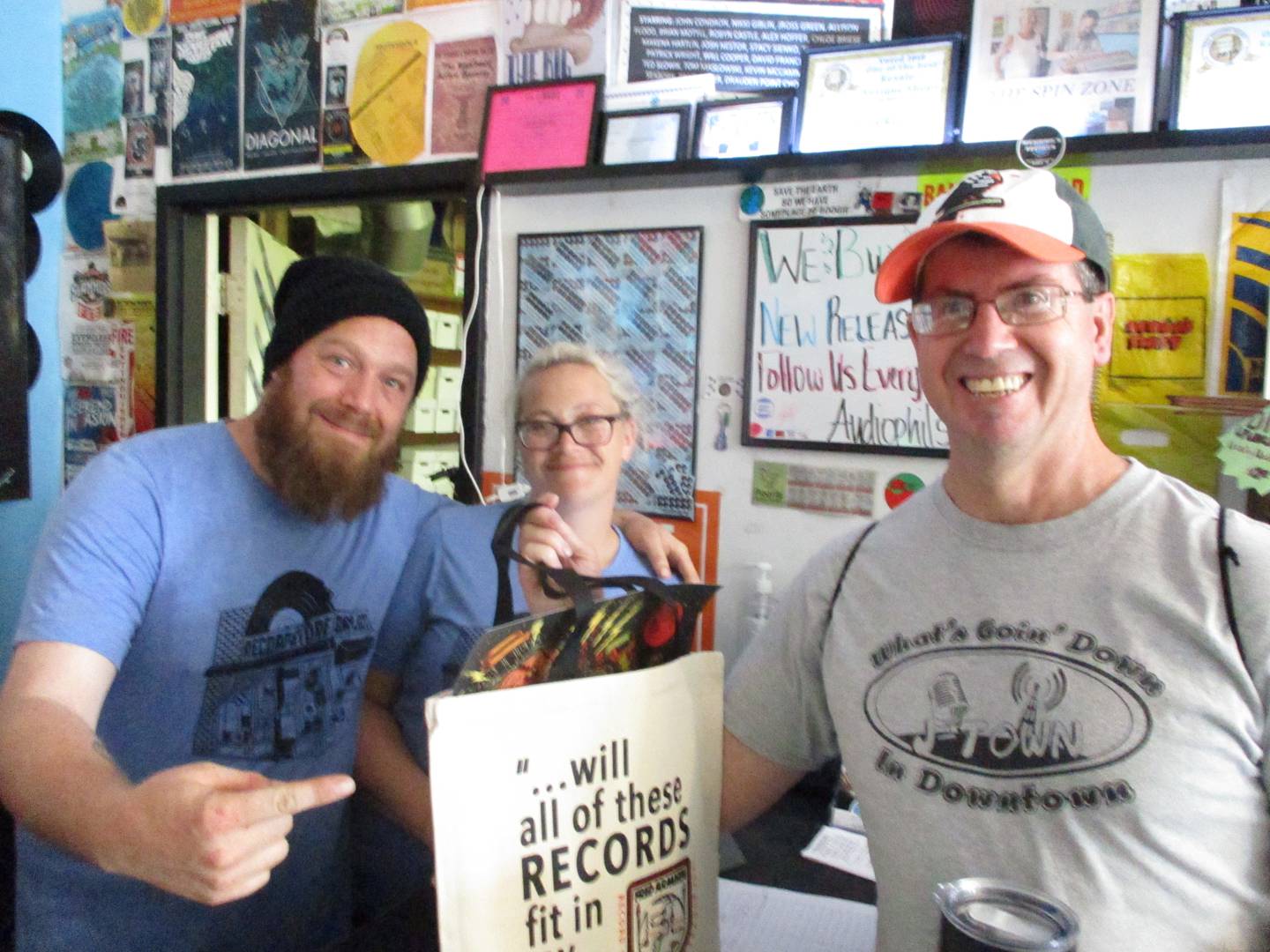 "We're trying to figure out how to legitimize Mr. Downtown," Audiophil's co-owner Phil Johnson said.
Lichtenwalter is hosting a Mr. Downtown group night Tuesday at the Joliet Slammers game for his downtown friends.
Lichtenwalter is a season ticket holder with the Slammers and is compiling "On This Date in Slammers' History," a game-by-game recap for the team that plays at DuPage Medical Group Field downtown.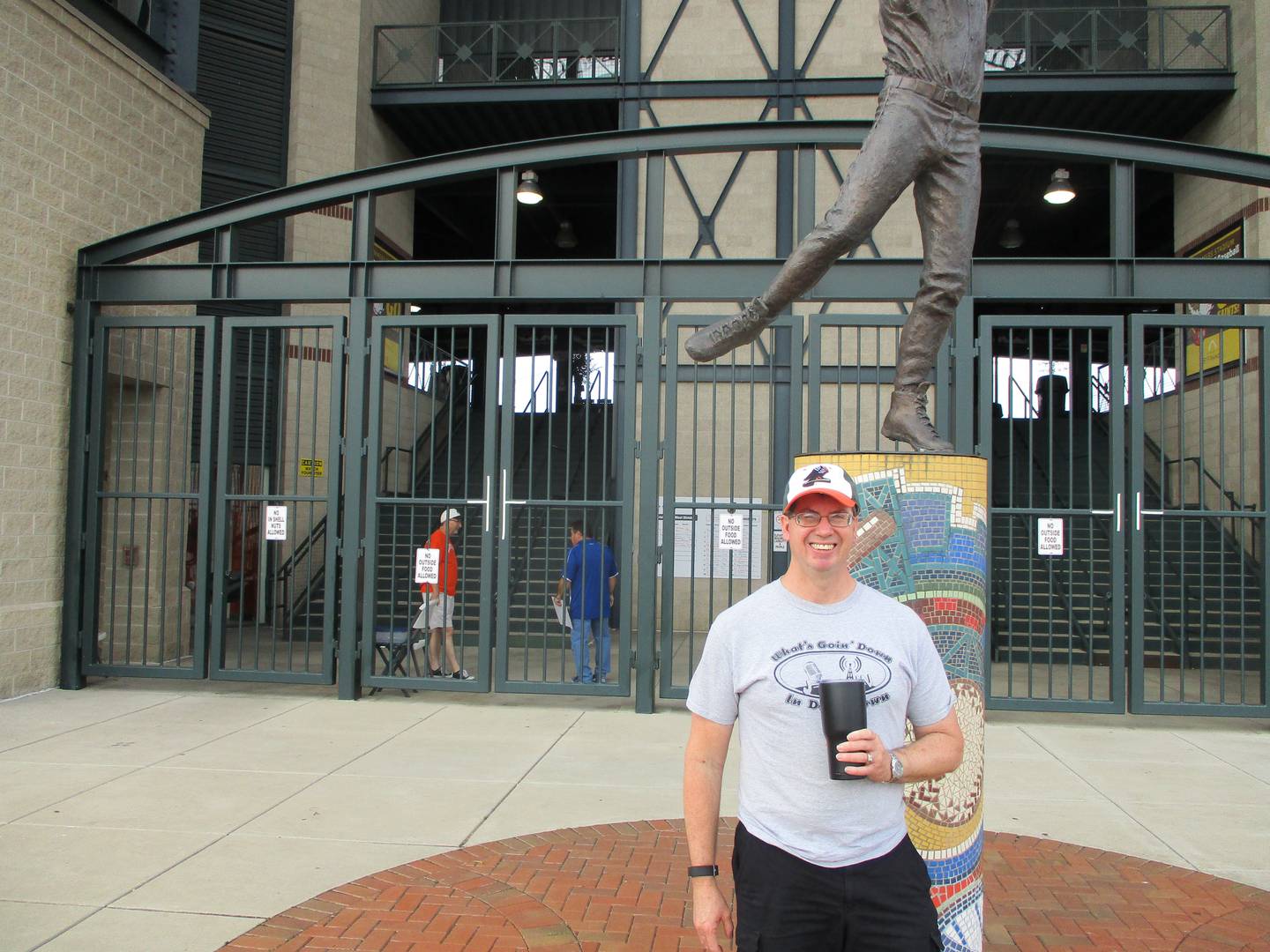 Lichtenwalter got married at the Joliet Area Historical Museum downtown, although only after his bride nixed the idea of getting married at the Slammers' stadium.
He lives in New Lenox, but only after moving from the Louis Joliet Apartments downtown to a midpoint location with his wife, Kim, who grew up in Mokena.
Lichtenwalter likes how easy it is to get to downtown Joliet from New Lenox.
"I don't have favorites. I like everything downtown," he said. "These businesses that are opening up I want to support them."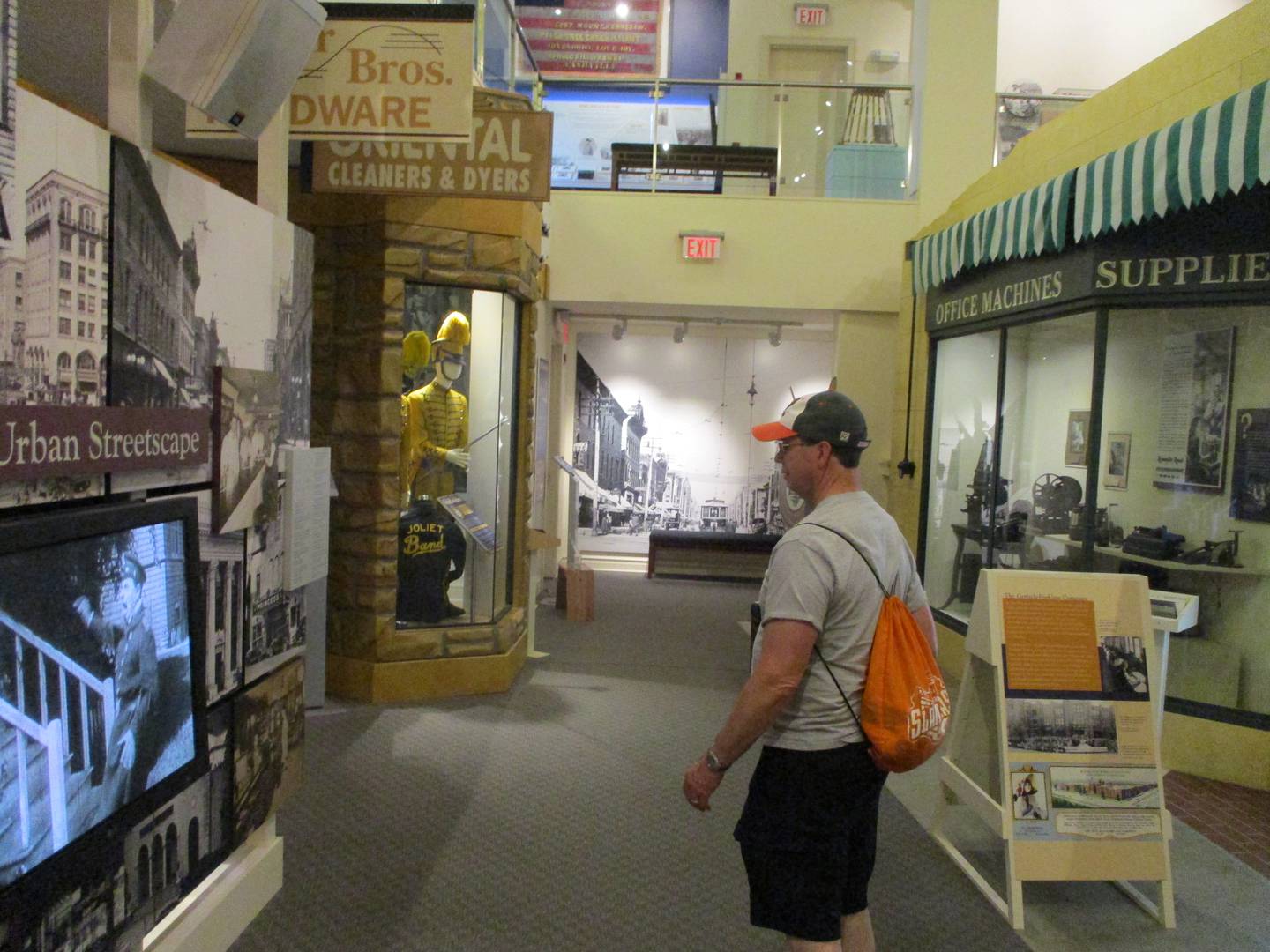 This affinity for downtown Joliet might be in his blood.
Lichtenwalter's grandfather, Milton Wolfson, owned Wolfson's Clothing and Jewelry store that was located at 72 N. Chicago St. before closing about 50 years ago.
Lichtenwalter has held onto a cutout of a 1964 article from The Herald-News that extolled Wolfson's "willingness to devote time, energy and ideas to any project that would benefit the Joliet area." Wolfson's contributions included reactivating the Downtown Business Council.
Lichtenwalter likes to think of himself as doing his part to reactivate the downtown business climate that is a shadow of what it was during the days of Wolfson's Clothing and Jewelry.
"I just want to show downtown Joliet is a great place to be," he said. "You don't have to go to Naperville or Chicago. As you support things that are here, other things come in."
"He is Mr. Downtown Joliet for sure," said Christine Nordstrom, co-owner of The Strange and Unusual Gallery at 34 W. Clinton St. "For Small Business Saturday, he hit every business down here."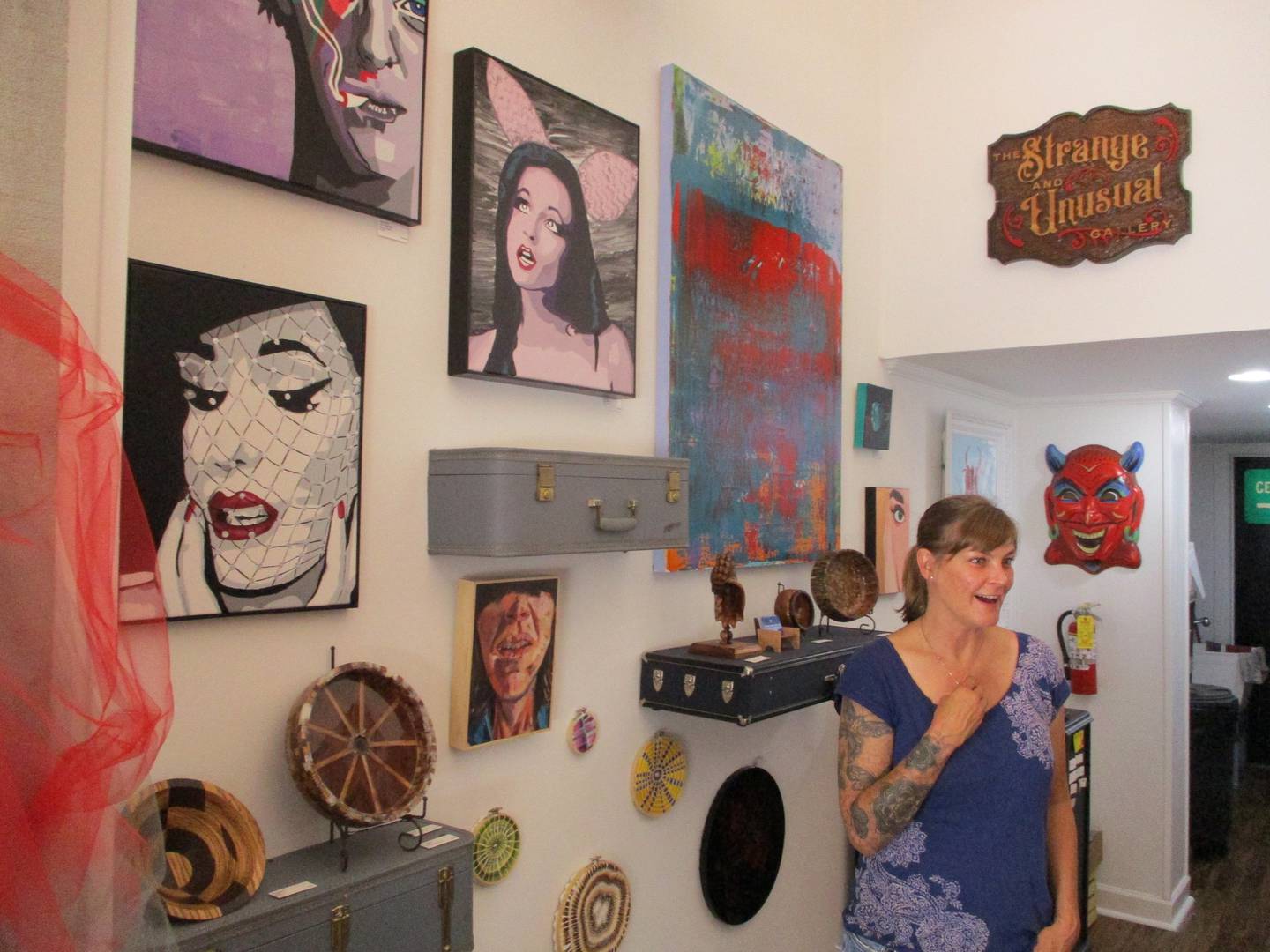 He was a steady customer when indoor dining was closed because of the COVID-19 pandemic, said Armando Malave, co-owner of Chevere Latin Cafe at 81 N. Chicago St.
"He didn't hide in his house," Malave said. "He would come and order food."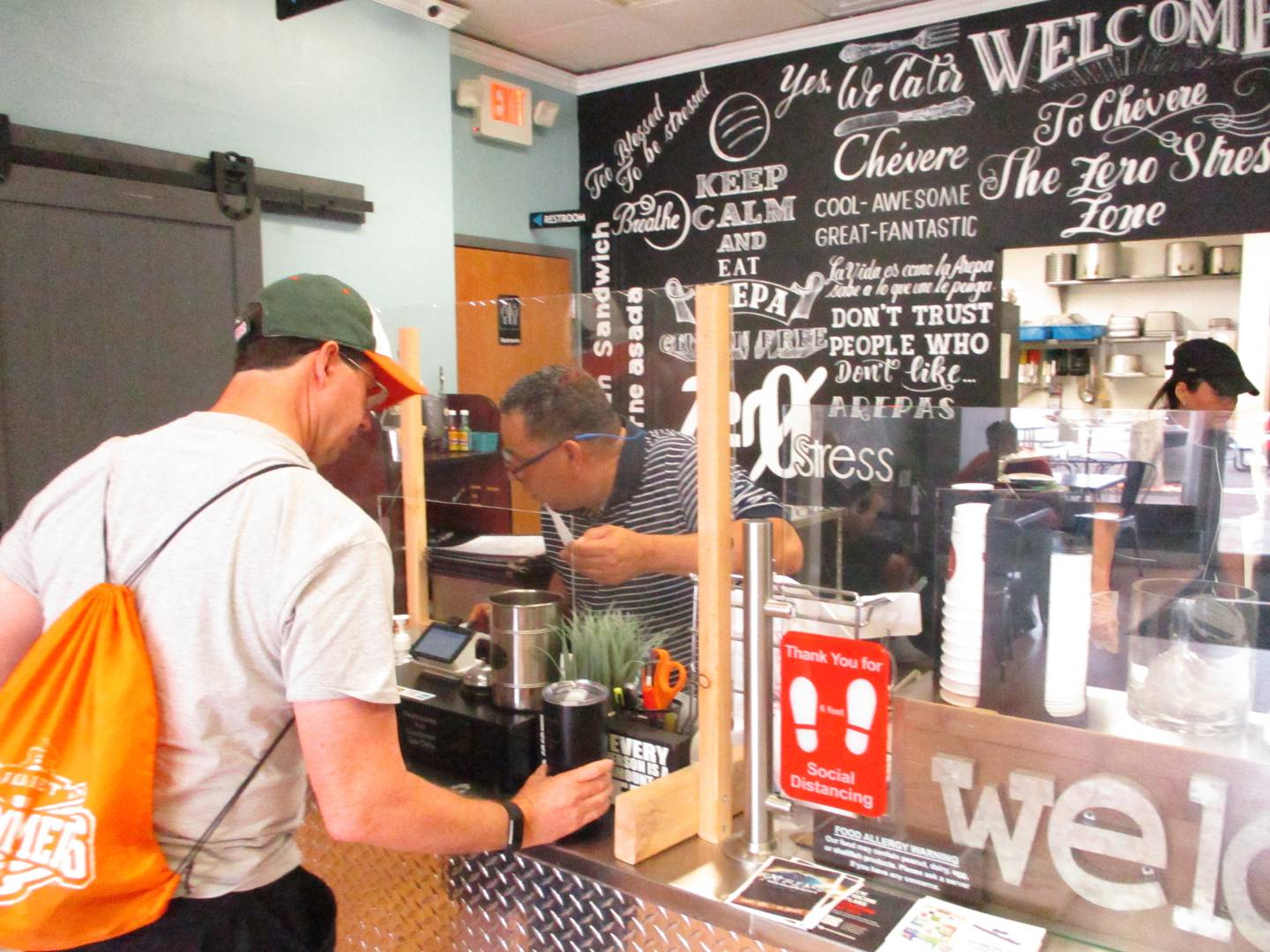 When it comes to cheesecake, Lichtenwalter prefers Cheesecake by James, also located at 81 N. Chicago St.
That loyalty to local is something Cheesecake by James owner James Sankey said he has found since moving to Joliet from Chicago in 2010.
"The people here in Joliet have so much history and so much tradition," Sankey said.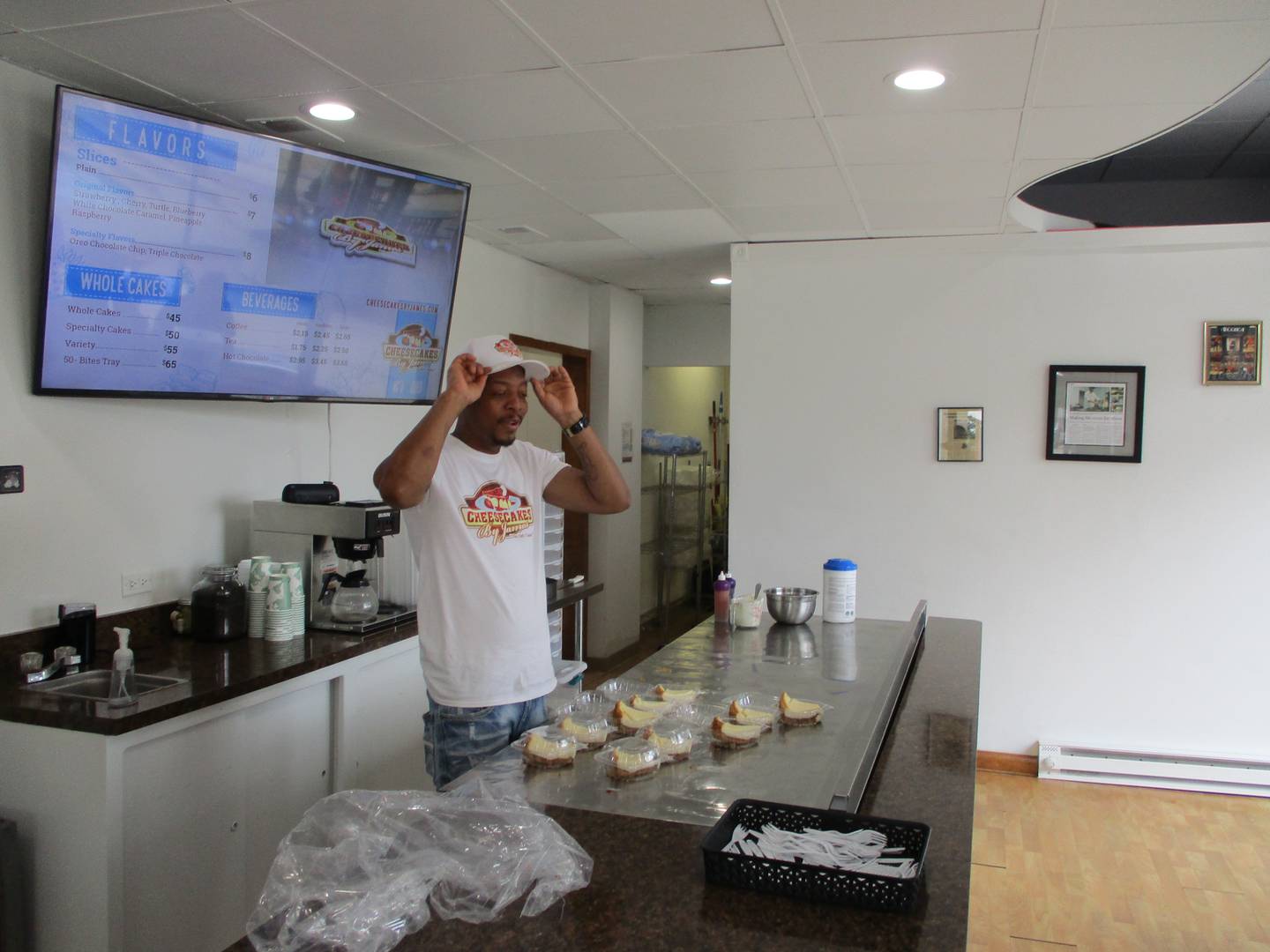 Lichtenwalter has a bit of history in the space occupied by Cheesecake by James, which is next to Van Buren Plaza.
His father, Gary Lichtenwalter, owned Joliet Travel and Tours, which was located in that space and another Chicago Street location downtown. Lichtenwalter, now retired, also owned Lichtenwalter Insurance and Lichtenwalter Real Estate.
The history to be found in downtown areas makes them special, Lichtenwalter said.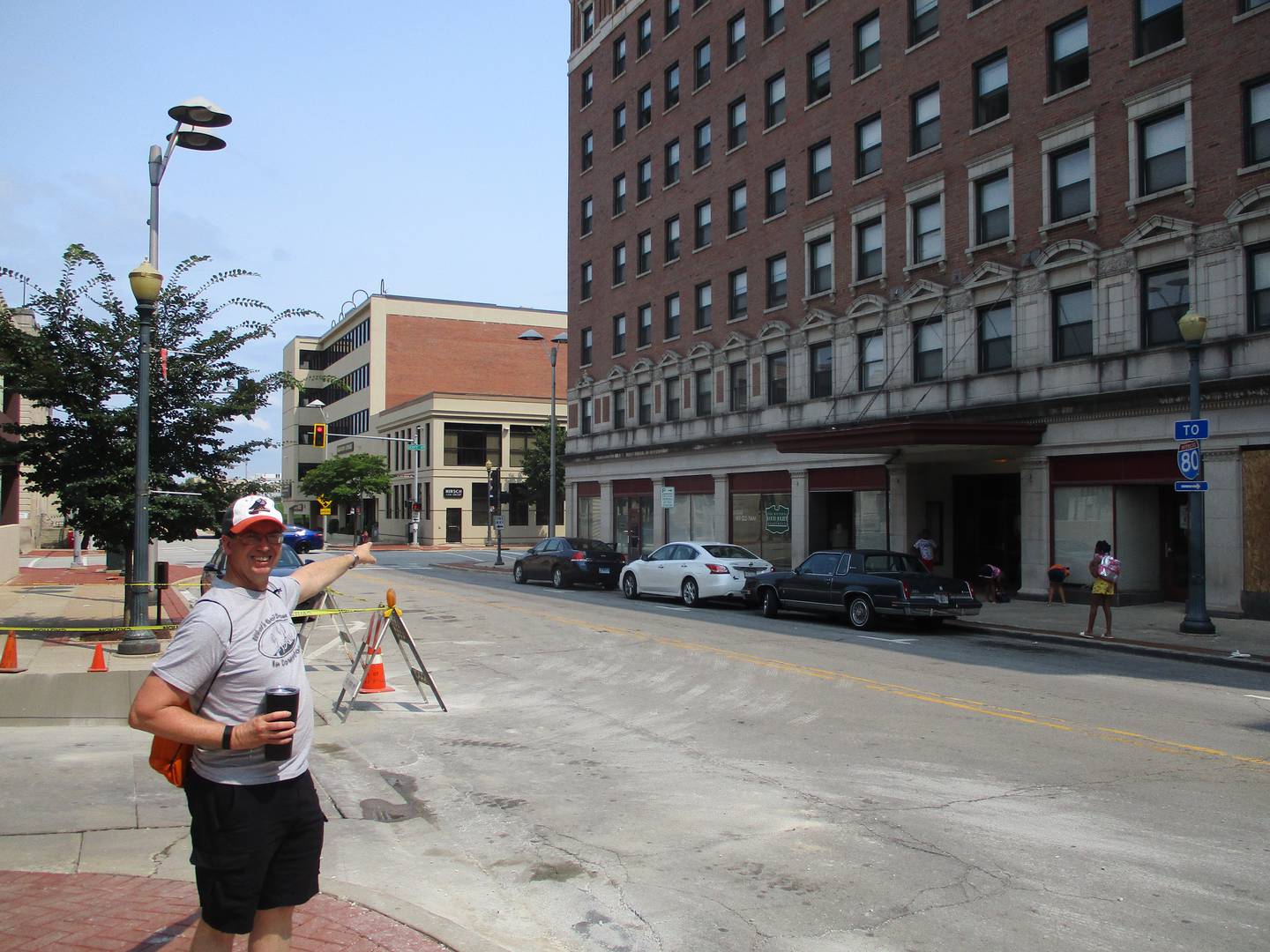 "I love downtowns – especially those where you can walk around," he said. "Downtowns have so much."
For him, downtown Joliet is the best.