The founders of a new organization, Plainfield Pride, say they want to advocate for more inclusivity for all residents regardless of their gender identity or sexual orientation.
Jes McIlvain, 37, a small business owner and the executive director of Plainfield Pride, said she wanted to create an organization to promote the visibility the LGBTQ locals.
The group also hopes to organize Plainfield's own Pride event like other organizations in Mokena and Bolingbrook have done. They're also selling inclusive LGBTQ Pride flags to raise money for their planning of future events.
"Plainfield would not be what it is if not for all of its marginalized communities," McIlvain said. "We make Plainfield Plainfield."
McIlvain identifies as a lesbian and her leadership team includes Summer Kornfeind, 32, a local makeup artist who identifies as pansexual and bisexual, and Patrick Nicholson, 33, who works in health care sales and identifies as a gay man. Locals Melisa Gross and Sandy Costa also help run the group
Nicholson said he hopes Plainfield Pride will encourage residents to recognize their LGBTQ neighbors as just a part of the community as everyone else. He added it's about "just showing more people that we're not different and we shouldn't be a novelty, for lack of a better word."
The group was also appreciative of Plainfield Mayor John Argoudelis for his proclamation at last Monday's Village Board meeting to recognize June as Pride Month.
"We're 45,000 people strong, approximately, and every person is important in this community," Argoudelis said of Plainfield. "And everyone will have an equal voice going forward. Tonight's proclamation is, I hope, the start of many proclamations recognizing the diversity in our community and celebrating that."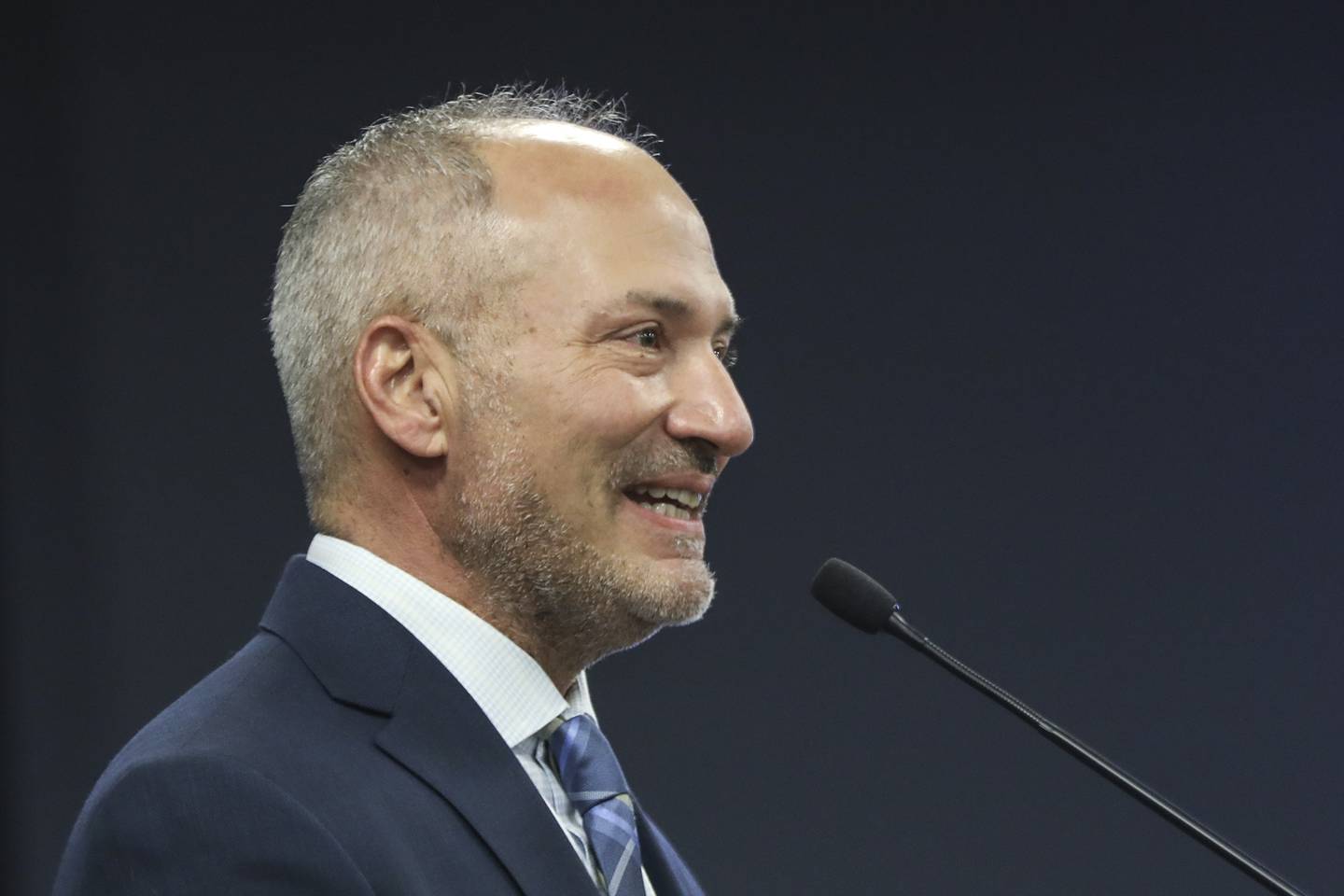 Still, while same sex marriage has been legal across the U.S. since 2015 and more attention is being paid to the struggles of transgender people, Plainfield Pride leaders said they continue to see backlash in their day-to-day lives for being publicly open about their identities.
McIlvain said she's heard from parents who are critical of the state's requirement to include accurate material on political, economic and social contributions of LGBTQ individuals in school curricula.
"They're not understanding (and say,) 'Well my kid doesn't need to know about gay people,'" she said. "'Why are you trying to indoctrinate them?'"
McIlvain argued such changes were about broadening acceptance since LGBTQ people, especially children, experience higher rates of bullying and violence, as well as suicide.
The group's leaders also said they've experienced more explicit discrimination and verbal attacks over the last few years, especially since social media has become more prevalent and the election of former President Donald Trump.
"Yes I believe that it's gotten worse in the sense of what people say and how often they continue to say it and have the ability to troll," Nicholson said.
The Plainfield Pride members also stressed the importance of allies who support LGBTQ rights and advancement. Whether its pushing for policies and services that help LGBTQ children, supporting LGBTQ-owned businesses and movements, or even just calling out homophobic or transphobic words or actions, they hope to engender more discussion about how important it is for their support to come through in action.
Nicholson added that "sometime it means to be having those difficult conversations or opening up your mind to more than just putting up a rainbow flag outside."