The Joliet City Council voted Tuesday to table a lease agreement to house city staff at Two Rialto Square for at least the next three years to help alleviate a shortage of workspace at City Hall.
If approved, the city would pay about $150,000 over three years on office space for nine public utilities engineering staff members, with an option for a fourth and fifth year at the same monthly rate.
Officials said the move makes sense considering the shortage of workspace at City Hall and since the workers were going to move into a new facility by 2027 as part of the city's alternative water source program.
"City Hall is getting a little bit tight here," City Manager James Capparelli said during Tuesday's meeting.
Capparelli also noted the proposed 2022 city budget calls for hiring more employees, so the already limited space will be needed for other workers.
"We're planning for the future," he said.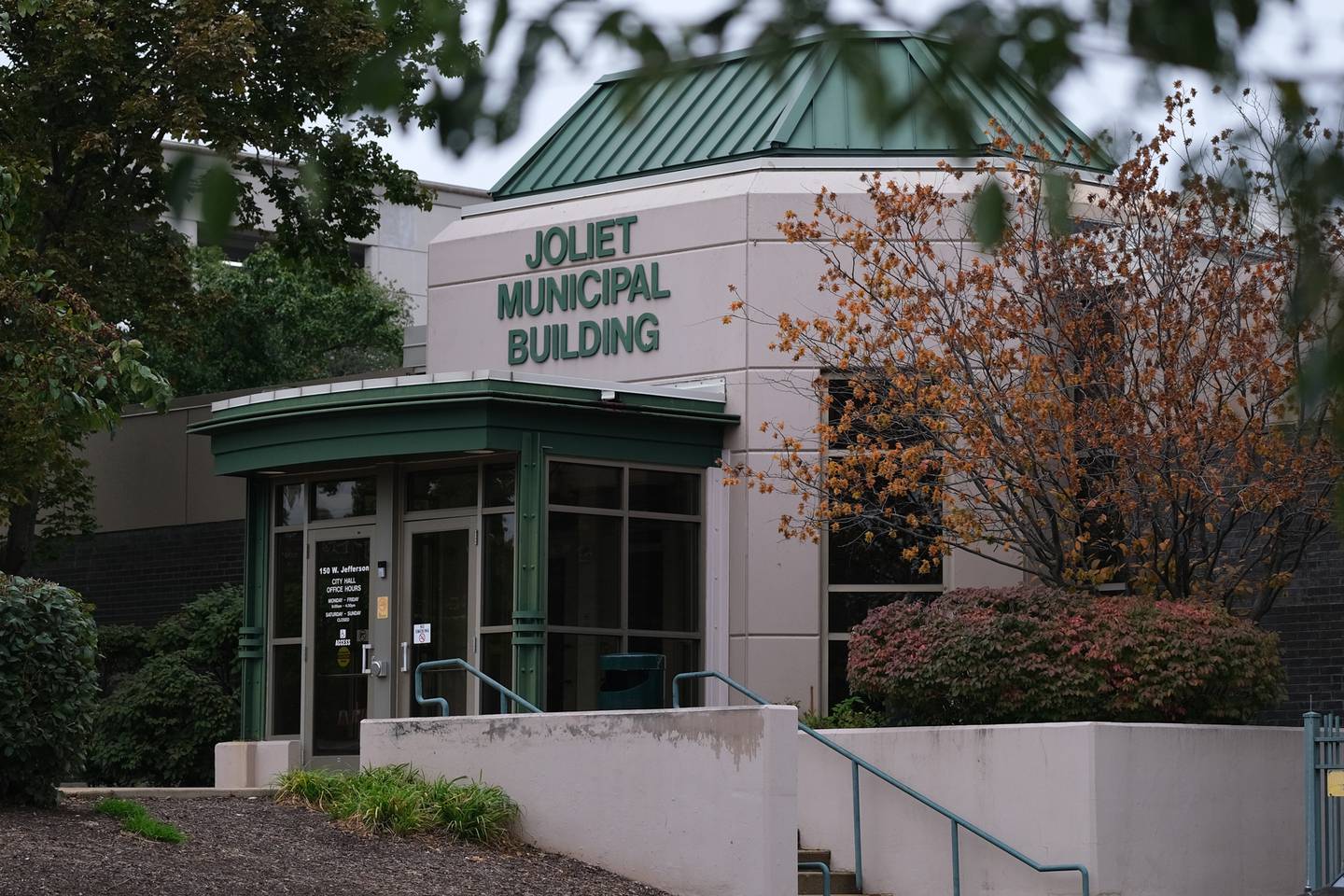 The council's consideration of the deal to lease space at Two Rialto Square, owned by local real estate developer John Bays' company, comes just months after the city sold the Scott Street parking deck to Bays. The lease agreement is exempt from the purchasing and bidding procedure outlined in the city's code of ordinances, according to a city memo.
Still, Councilman Pat Mudron said he was not in favor of the deal and objected to the process, though he said he understood the need for more workspace. Mudron acknowledged that city staff evaluated several properties in the downtown area, but he questioned whether other property owners were given an opportunity to be considered for the agreement.
"It was more the way it was handled," Mudron said on Tuesday. "Not that anything was wrong. I just think it should have been open for everybody to have an opportunity to present their properties (for consideration)."
Capparelli said city staff prioritized finding a building that was move-in ready and was in close proximity to City Hall. The city also looked for other factors, including available parking, according to a city memo.
Capparelli said after the city examined five different downtown properties, staff determined Two Rialto Square was the best option and asked the council to vote on the agreement at Tuesday's meeting.
Councilwoman Jan Quillman motioned to table the issue until the council's Dec. 21 meeting "to give everybody else an opportunity," which the rest of the council agreed to.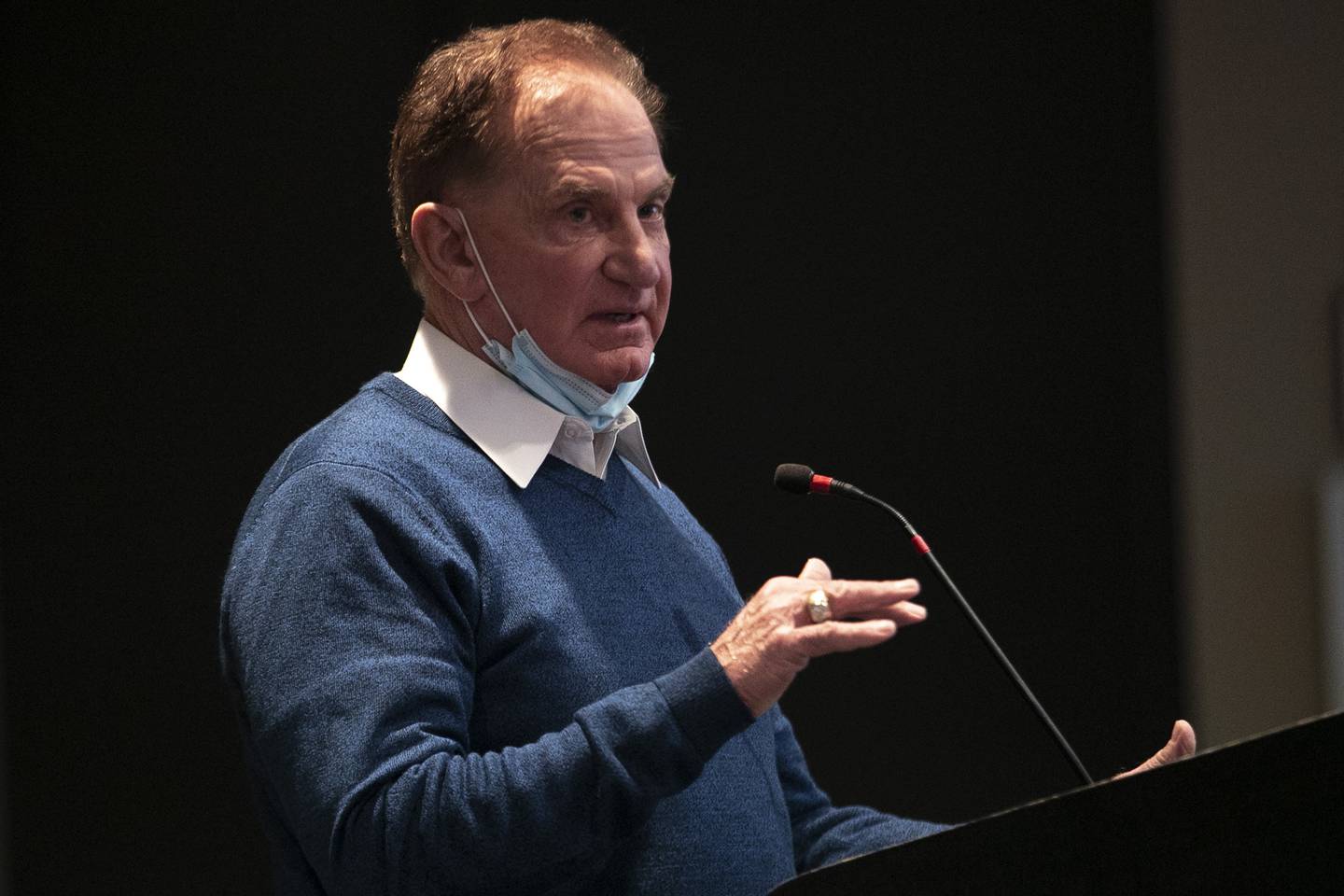 Bays said in an interview before Tuesday's meeting he recently had Two Rialto Square remodeled and installed new carpeting and furniture. He added that he also moves in tenants and provides any maintenance needs for free.
"I am the best landlord," Bays said. "I think we offer the best price. We offer the best service."
He said other government agencies lease space in his more than 1 million square feet of property in Joliet.
The Will County Regional Office of Education also leases space at 2 Rialto Square.
The Will County Public Defender and Land Use departments are housed at another of Bays' properties at 58 E. Clinton St. in downtown Joliet. Mayor Bob O'Dekirk's law firm, O'Dekirk, Allred & Associates, also has its Joliet office at that Clinton Street location.
Bays said he's already invested about $700,000 on rebuilding the Scott Street parking deck, including putting in new lighting and cameras.
"I took a big loser off the city," Bays said referring to the parking deck. "Now it's being run properly."
Bays insisted his properties receive so much government business because of his reputation for investing in his buildings and providing top service.
"The city doesn't do anything special for me," he said. "I never ask them for a penny, ever."