A Will County Board committee voted to advance an 11-district map over the objections of Republican members and several residents.
The Executive Committee voted along party lines to move the new map forward for consideration at next week's full County Board meeting. The full board needs to approve the map for it to go into effect for the next decade starting with the 2022 election cycle.
Each district would be represented by two members, as is the case with the existing 13-district map.
The board is required by law to reapportion districts based on population changes every 10 years after the U.S. Census Bureau count.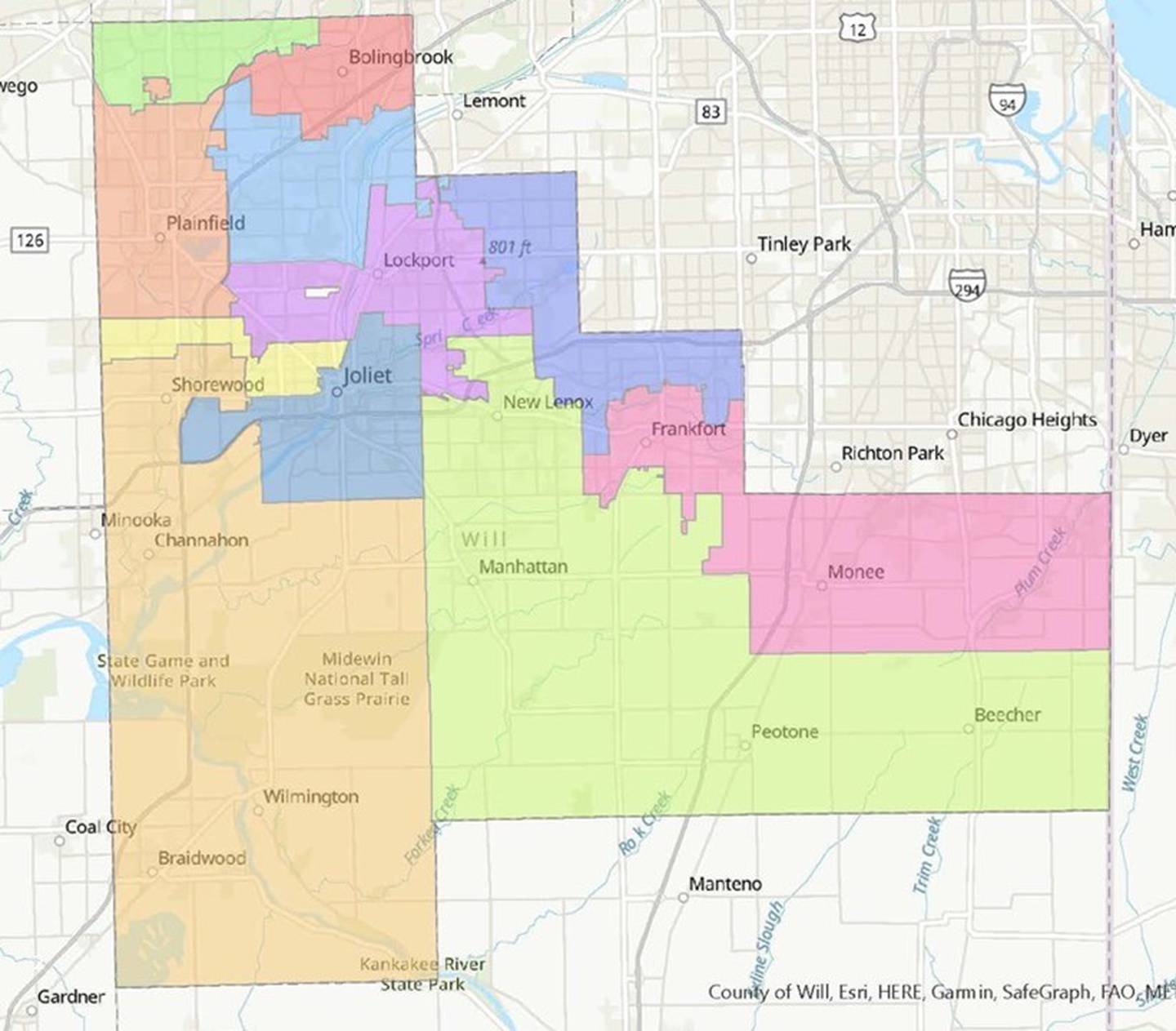 Several members of the public spoke against the approval of an 11-district map during Thursday's meeting. Many took issue with the eastern-most part of the county being split up into two districts.
"The (11-district map) does not fairly represent our region," Washington Township Supervisor Mike Stanula said in submitted public comments.
Republican board members have blasted the 11-district map proposal, alleging it would electorally advantage Democrats.
Member Jim Moustis, R-Frankfort, pointed to county executive Jennifer Bertino-Tarrant's comments that she proposed the 11-district map citing the desire of Democratic members to reduce the size of the board.
"That's why it's a partisan map," Moustis said. "Because it was only done by Democratic County Board members."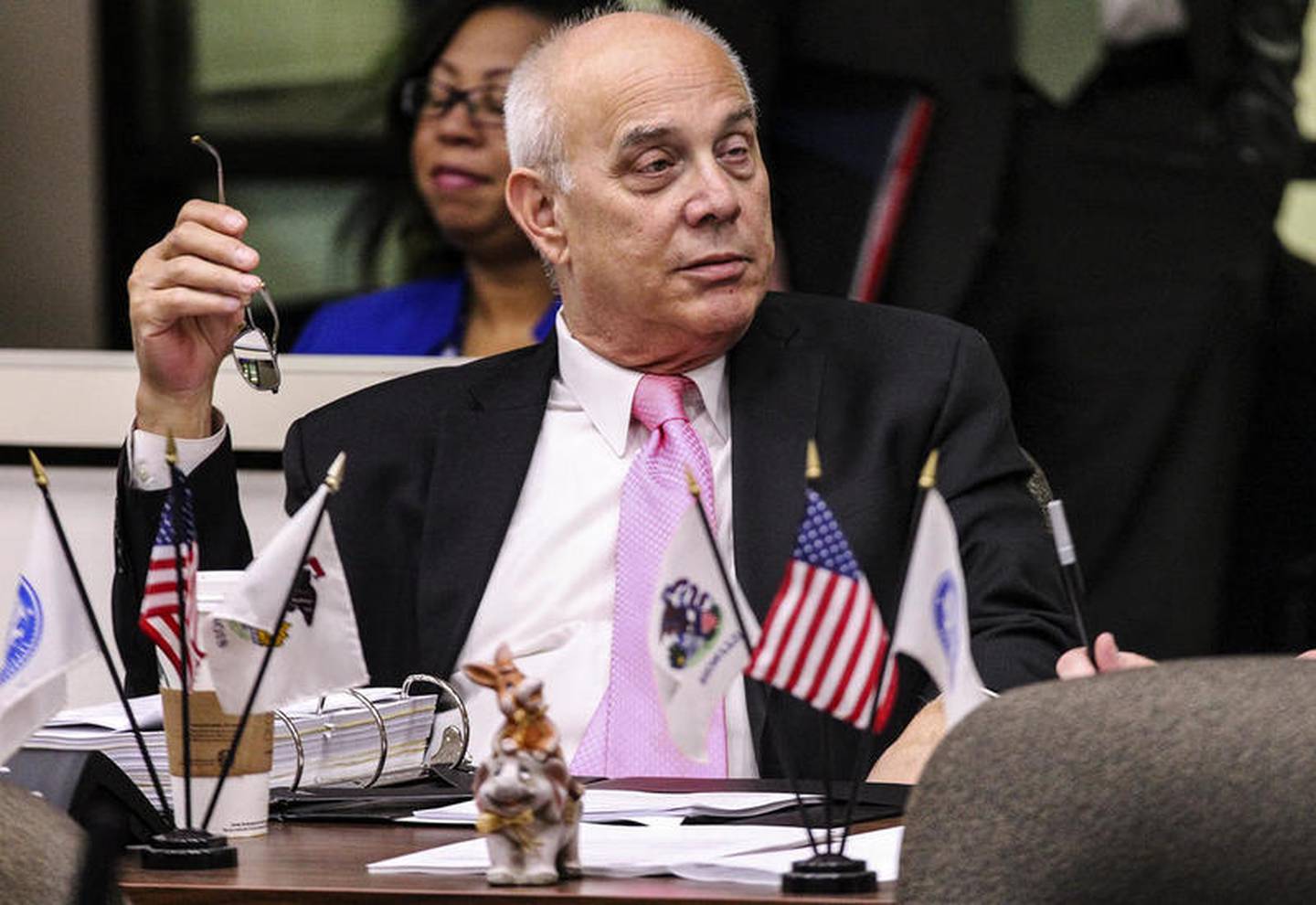 Michael Theodore, a spokesman for Bertino-Tarrant, said in a statement that her map "creates a more efficient board size" while maintaining communities of interest, which the board is mandated to do when redrawing districts. If approved, an 11-district map would reduce the number of members from 26 to 22.
Still, Republicans have challenged the argument that reducing the size of the board would make county government more efficient.
Several residents asserted the board also wants to raise members' pay and add staff.
Board Speaker Mimi Cowan, D-Naperville, has said she does not wish to see members' salaries increased.
Theodore added Bertino-Tarrant's proposal does not raise members' salaries in any way, nor does it adjust staffing levels.
Member Rachel Ventura, D-Joliet, called the idea of the board decreasing its size only to boost salaries and add staff "misinformation" and "very disingenuous."
The board will have to set members' pay when it approves a new map. Members make $23,000 per year and those in a leadership position receive an extra $1,000.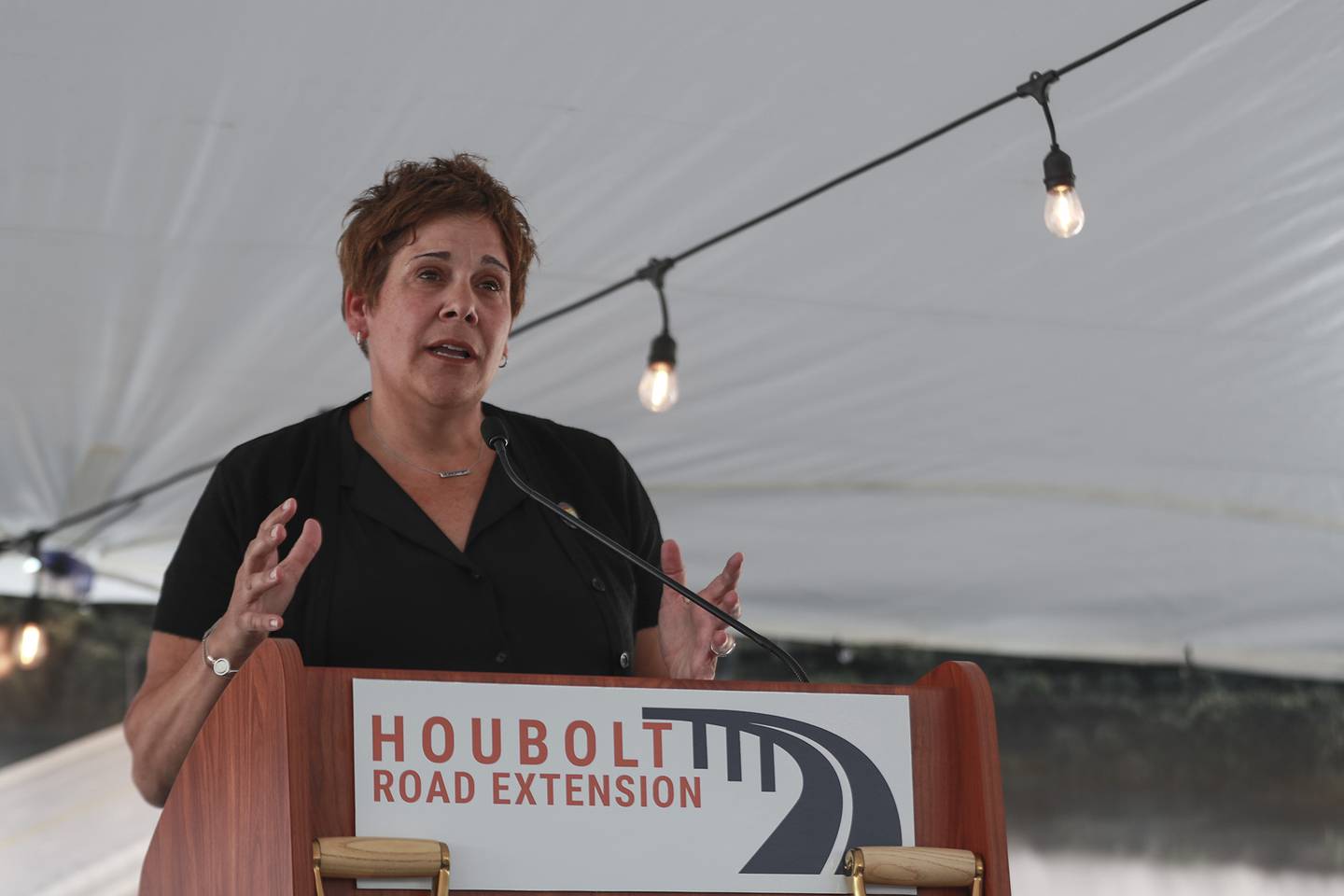 The committee voted to advance the 11-district map along party lines with seven Democrats voting for it and four Republicans voting against it. The Democratic committee members also voted to no longer consider the 13-district version.
Member Judy Ogalla, R-Monee, said she thought it was unfair for the full board to only consider one map.
"You can go ahead and ignore what the public has said," she said. Both Ogalla and other GOP members pointed out that the Democrats can vote to approve the map over Republicans' objection because they have a 14-12 majority.
The vote came despite the approval of a 13-district map by a bipartisan ad-hoc committee in August. Cowan, who was on that committee, said at the time she did not approve of that map, but still voted to advance it for further consideration.
The full Will County Board will meet at 9:30 a.m. Thursday.