NorthPoint Development won another round this week in a drag-out fight to build the Compass Global Logistics Hub.
The fight is hardly over yet, however, with opponents in court trying to stop the warehouse and industrial park from ever being built.
The Joliet City Council on Wednesday approved an annexation plan that would allow NorthPoint to develop 1,360 acres of land stretching from Joliet to Elwood for warehouse and industrial space.
It was the second time Joliet approved the plan after a Will County judge in October blocked annexations from proceeding based on a court challenge to city procedures in the first round of approvals.
The project has faced opposition from residents, environmentalists and other groups since late 2017 when NorthPoint first went to Elwood to seek annexation to build the industrial park.
Elwood turned it down.
Now, Elwood is in court fighting the bridge over Route 53 that NorthPoint is required to build under the Joliet annexation plan to ensure the proposed closed-loop design aimed at keep trucks off of local roads.
"I think you all should vote no until they have a Plan B," Elwood Mayor Doug Jenco told the City Council in the first of two days of public hearing in which about 80 people spoke against the plan either in person or on phone under arrangements made because of the COVID-19 pandemic.
The Joliet agreement does allow NorthPoint to build a bridge at an alternate location over Route 53. But speakers at the hearing repeatedly pointed out that NorthPoint has not proposed an alternative bridge site.
"I have not heard one person call or speak – maybe there's been one – who has been in favor of the plan," attorney Richard Linden said to the council.
Linden is an attorney for Stop NorthPoint, an organization that has filed a lawsuit seeking to stop the Compass Global Logistics Hub from ever being built based on the claim that it will be a nuisance for the people who live around it.
The one person speaking in favor of the NorthPoint plan was the company's director of development, Tom George, who kept an unruffled demeanor amid the storm of opposition.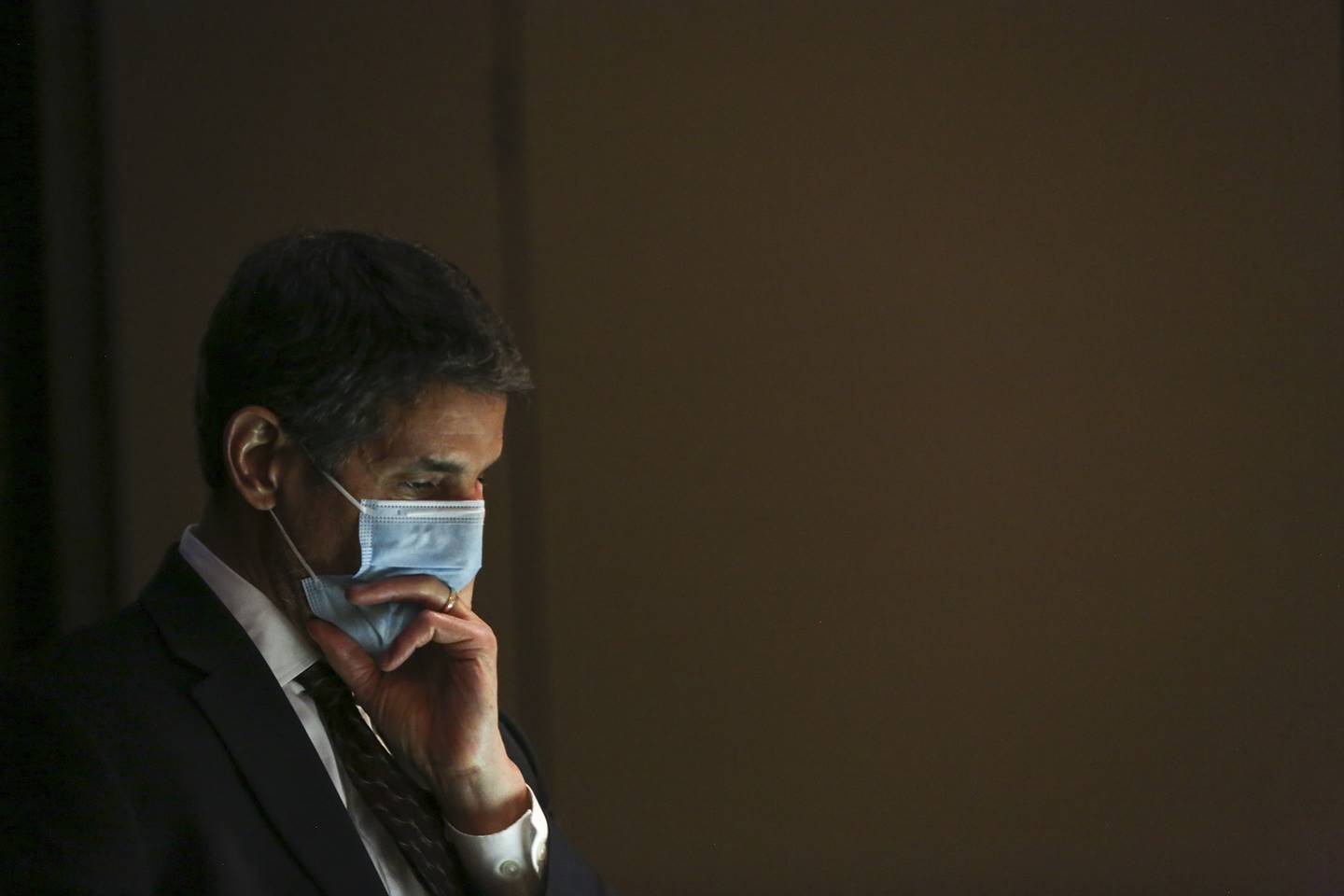 "We definitely learned a few things as we do every time we listen to the people," George told council after hearing hours of criticism against the project.
George repeated the NorthPoint case that its closed-loop plan for the industrial park is the best way to contain truck traffic that inevitably will continue coming to Joliet and Elwood to pick up containers at the two intermodal yards expanding in both towns.
"There is nothing we can do about that. They are coming," George said.
He insisted that NorthPoint is willing to work with residents, farmers and other neighbors of the future industrial park, pointing to an annexation agreement with Joliet that George said will ensure quality development and ongoing monitoring of the impact of development.
"We have been looking for ways to make sure that this project benefits the community, George said.
He pointed to a $5 million community development payment that NorthPoint is making to Joliet and a community benefit committee that has been formed.
The council voted 6-2 in favor of NorthPoint.