Several dozen students and officials at Joliet Central High School held a peace rally and march on Tuesday in response to the number of violent incidents in District 204 this school year.
Participants chanted "Stop the violence" and held up signs calling for peace. Several local elected officials, activists and some parents also joined the students as they marched around the central campus near downtown Joliet.
Three student speakers implored their classmates to "get this under control" because they did not like seeing their district in the news with stories about fights. District officials have repeatedly acknowledged that only a small fraction of students have engaged in violence.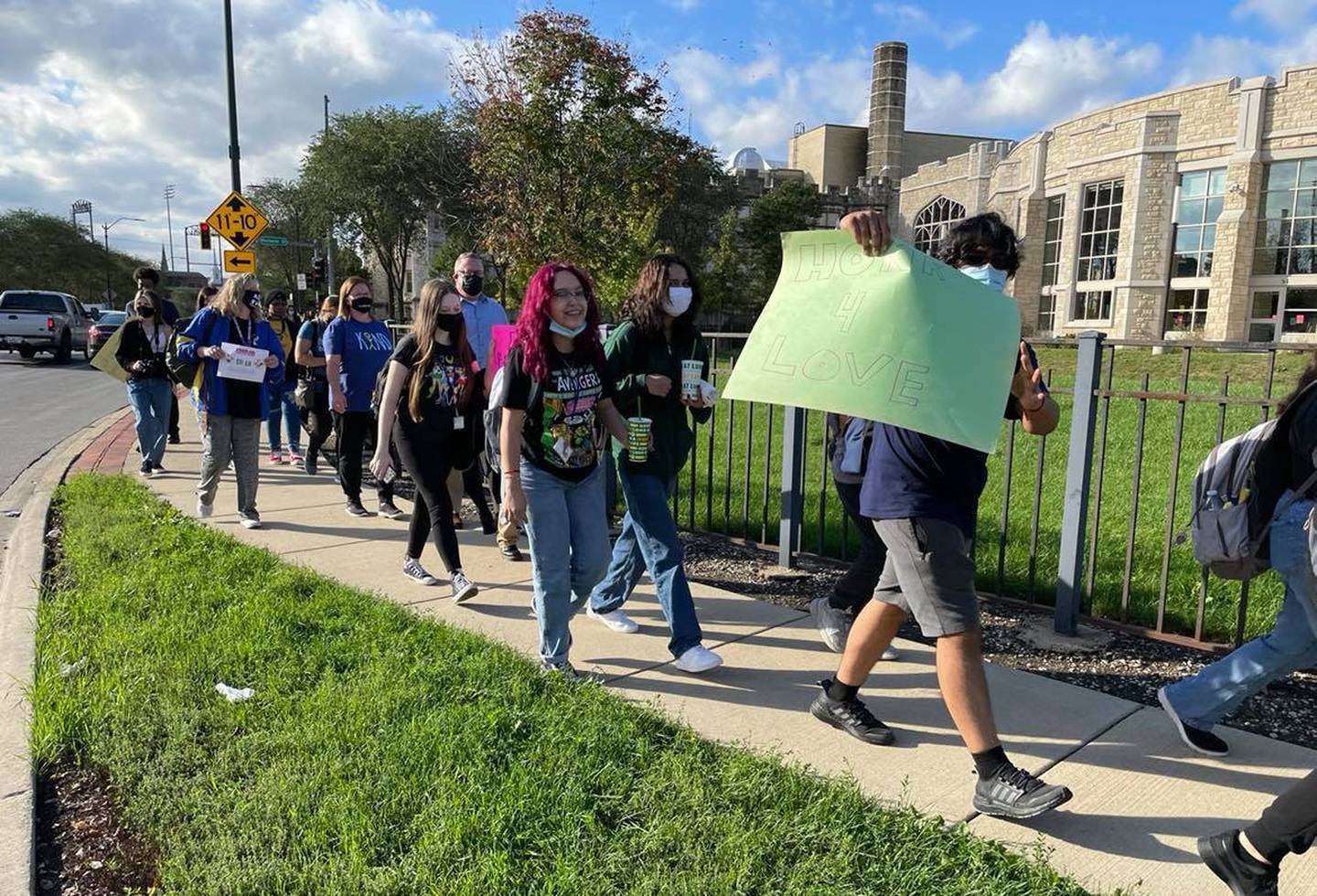 Earlier this month, two district staff members, including Joliet West High School Principal Teresa Gibson, were battered while trying to break up a fight at each school.
Two 15-year-olds were arrested following the brawl at Joliet West, according to police.
At a District 204 school board meeting last week, several district staff members and parents urged the administration to do more to address the issue.
Gibson and Joliet Central Principal Shad Hallihan also recorded video messages to students and staff last week to "reinforce behavioral expectations."
"The violence we are seeing in our school cannot continue," Hallihan said in the video. "There are consequences for students who choose to engage in violent actions."
Students who fight receive a minimum five-day suspension for their first offense. Those who commit battery will be arrested and could be expelled.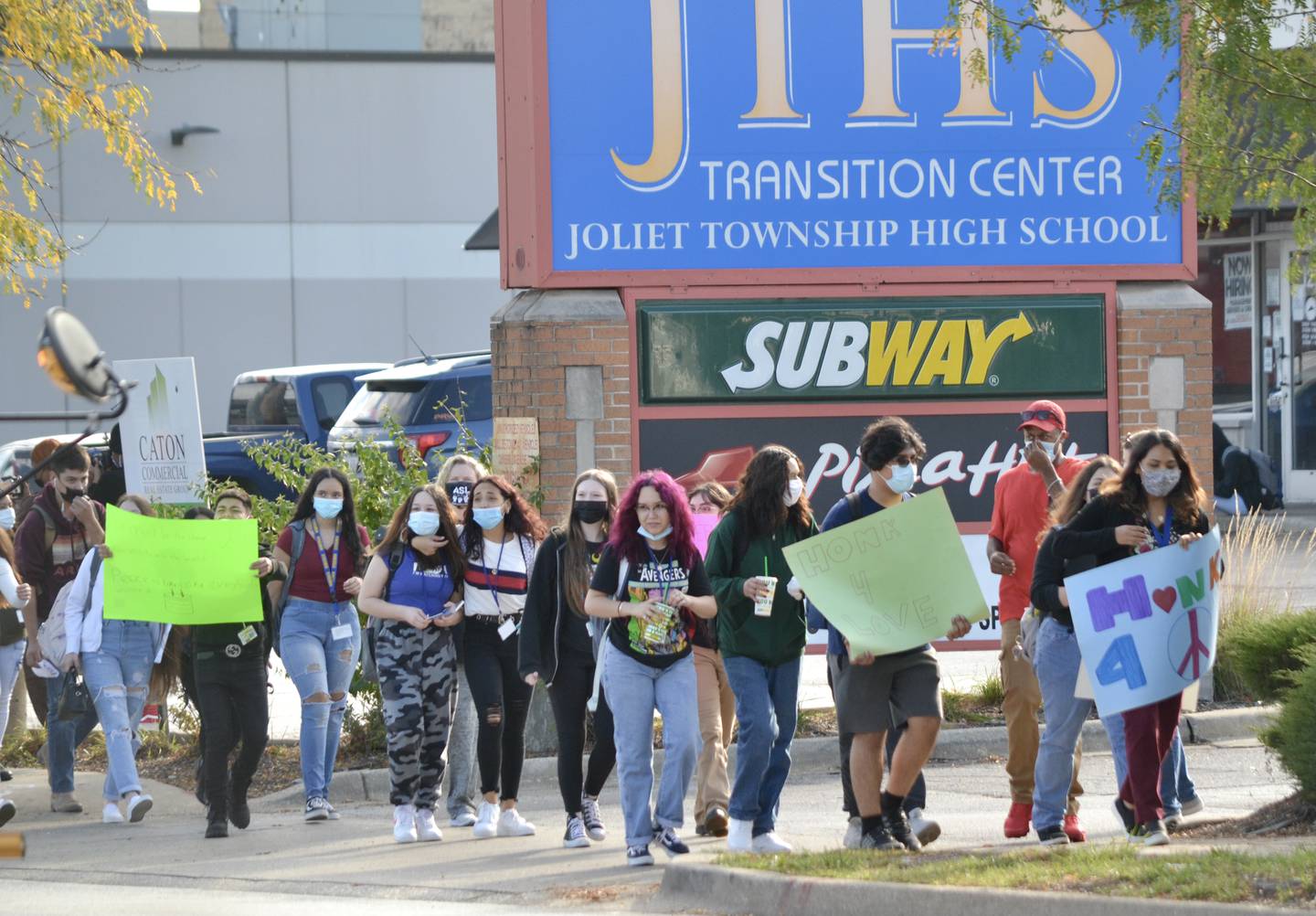 Students who crowd around a fight or record video of it can also be expelled because the behavior can be considered instigation or mob action. At the very least, a student found recording a fight will lose the privilege of having a phone at school.
"Students engaging in this behavior are making an unsafe situation even more dangerous," Gibson said in her video.
The district also recently implemented a new tardy policy. Teachers and staff should not issue passes to students to leave their classroom or areas, according to district spokeswoman Kristine Schlismann. They can use call boxes in their room to request an escort if a student needs to leave the classroom.
"Our students and staff deserve to feel safe," Gibson said. "Students engaging in inappropriate and violent behaviors are making that impossible and this continued behavior will not be tolerated."