A video circulating on social media Friday shows a wild brawl in a Joliet West High School hallway as staff members try to break up the scuffling students.
Two 15-year-olds were arrested and charged with battery Friday in connection with a Joliet West free-for-all, said Joliet police Sgt. Dwayne English.
High School district spokeswoman Kristine Schlismann declined to say if the arrested students were involved in the fight caught on video or if they were part of another melee.
"Due to confidentiality, we cannot comment on individual student or staff incidents," Schilsmann said.
The teens were released to their parents, English said.
The brawl caught on video was but one of at least two fights that broke out in the past week at both Joliet West and Central, Schlismann said. Staff members, including a principal, were battered by students, she said.
The incidents prompted district Superintendent Karla Guseman to send a letter to parents on Saturday addressing the multiple instances of student fights over the past week and throughout the school year. She called the behavior "both embarrassing and destructive to our school and community."
"You are inciting violence and negatively impacting the students who are here to learn," Guseman wrote. "We understand that you may have been affected by the pandemic, but this is not an excuse for your behavior. Your actions will not be tolerated in our schools."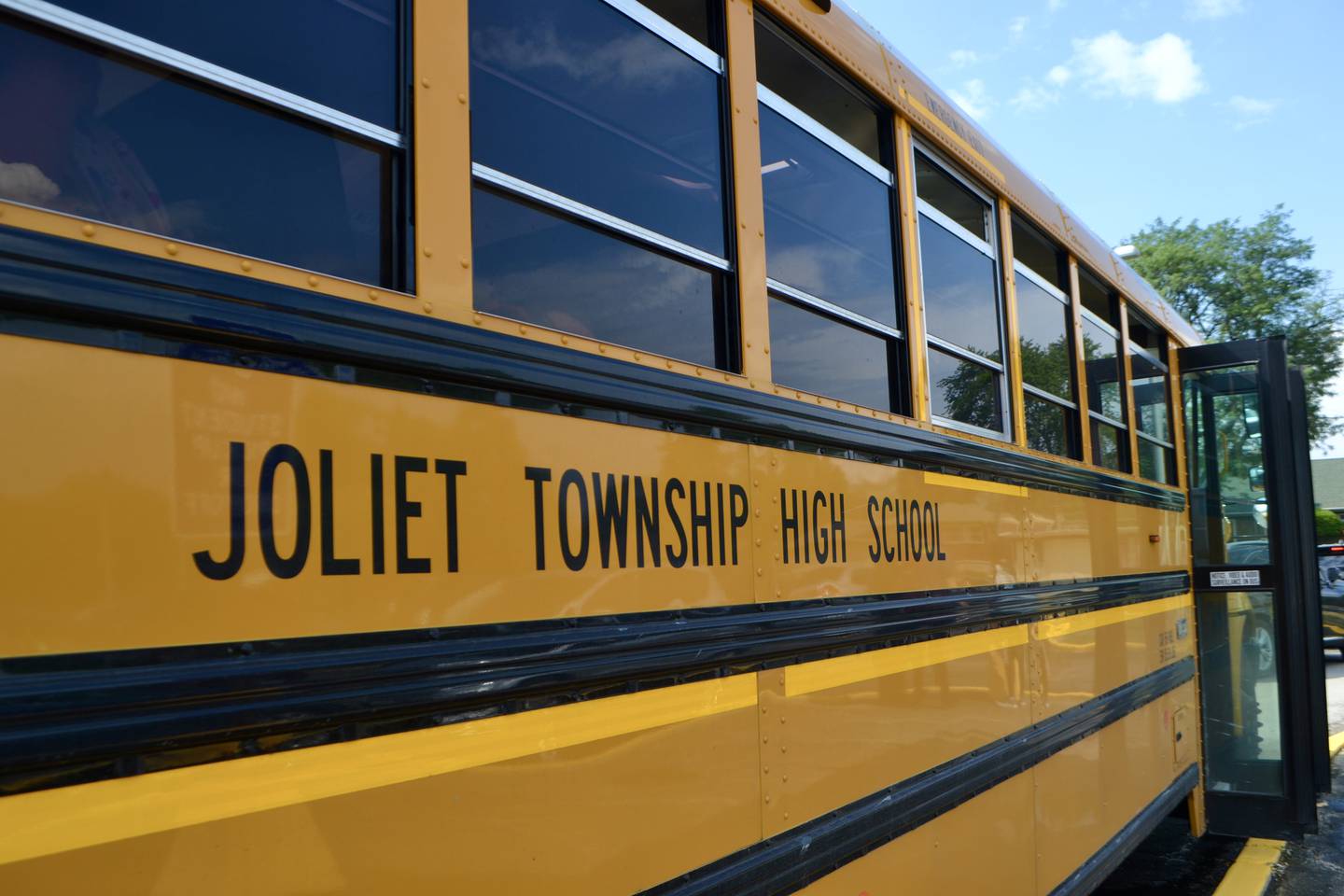 Guseman added that the two staff members, including Joliet West Principal Teresa Gibson, were battered this past week trying to protect other students. She added students engaging in fighting will face suspension for at least five days for a first offense and those batter someone could face expulsion and arrest.
"I am sorry that our staff had to deal with this disgraceful student behavior which I know has made them feel sad, scared, unsafe, angry, and frustrated," Guseman wrote. "I thank our staff for their efforts, but this is an unacceptable position to put them in and it cannot continue."
Guseman's letter also came about a week after a staff member at Joliet West High School submitted a grievance against District 204 out of concern over increased student fighting. Guseman said at that point last week, about 70 District 204 students had been involved in multiple altercations this school year, out of about 6,800 students.
District 204 Board President Frank Edmon Jr. said in a statement last week the board shared the concern of administrators and staff.
He also detailed steps the district had taken to address safety including the hiring of additional security guards and the use of metal detectors and searches of students entering school buildings.
In her letter on Saturday, Guseman said a new tardy policy will be "communicated" next week because there have been "far too many" students in the halls after the bell rings to start classes. She said students who come late to class or roam the halls "are contributing to an unsafe learning environment."
Guseman added that the district's staff and students want a peaceful and safe environment and deserve better than what they've experienced this year.
"Our students and staff deserve to feel safe," she wrote. "Students engaging in inappropriate and violent behavior are making that impossible and it will not be tolerated."