Students in Joliet and across Will County returned to the classroom for the new school year on Wednesday.
For many, Wednesday was the first day of a relatively normal school experience for the first time since the COVID-19 pandemic forced drastic changes in the day-to-day lives of students and educators, minus everyone needing to wear a mask.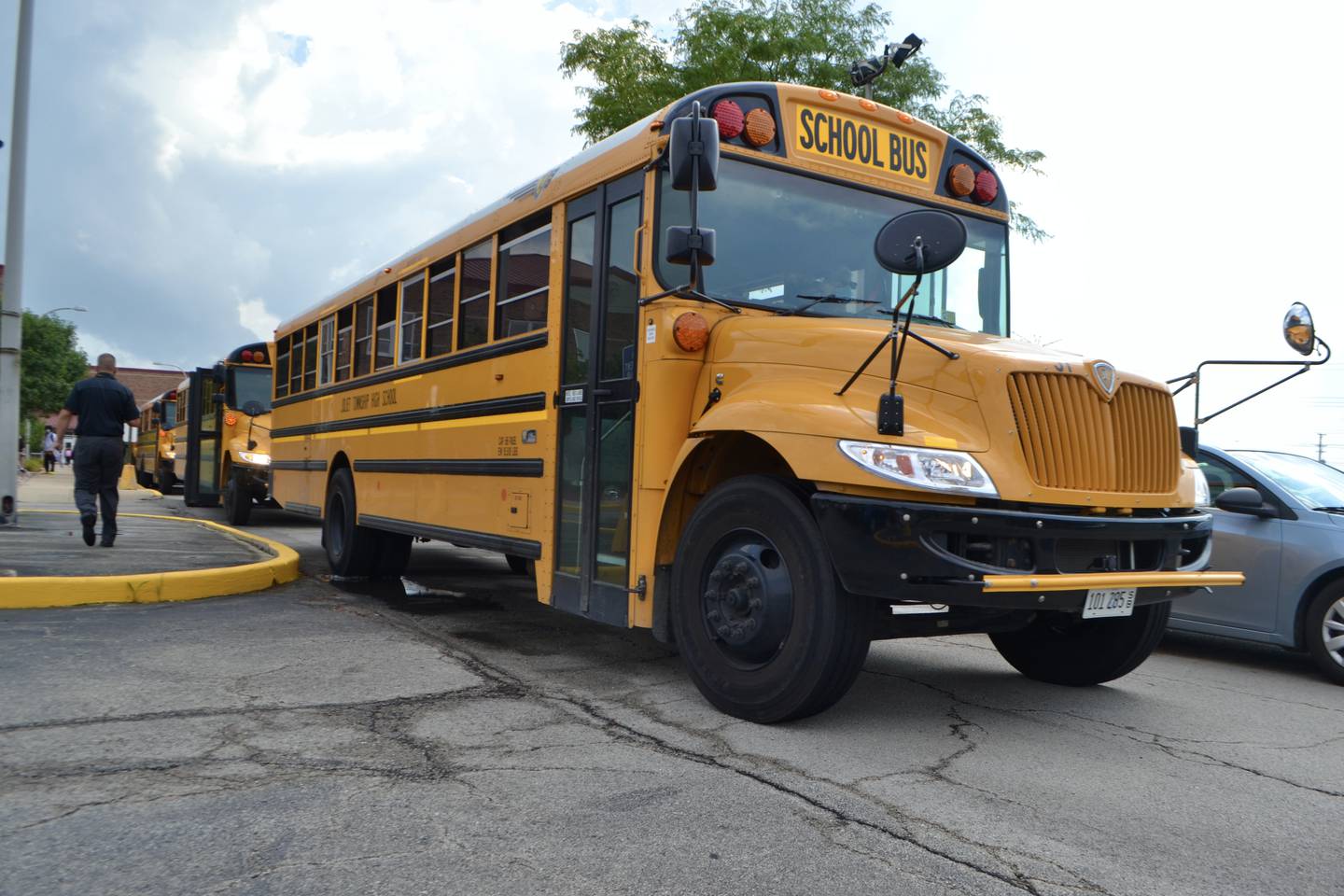 Joliet Township High School District 204 students are attending full time and in person after being either fully remote or hybrid for all of last year. After the final bell at Joliet West High School, hundreds of students filed out, and some scrambled to find the correct bus to board to get home.
Even with the expected first day jitters, JTHS District 204 spokeswoman Kristine Schlismann said it was awesome to see kids back in school.
"There was a really positive energy," she said. "The kids seemed really happy to be back in classes."
Of course the signs of the ongoing pandemic were apparent since all students and staff are required to wear a mask indoors by Gov. JB Pritzker's executive order.
The issue has continued to be divisive, including in Will County schools where board members and other officials have faced angry calls from parents to not follow the governor's mandate.
On Monday, dozens of demonstrators gathered outside of Lockport Township High School District 205′s east campus to air their displeasure at the mask requirement. The matter has even forced some school leaders to explain the risks of their districts of defying the executive order.
But there didn't seem to be as much difficulty around the subject inside school buildings.
Plainfield School District 202 spokesman Tom Hernandez said as he visited three schools on Wednesday and the "kids were masked up. I wasn't aware of any issues."
Still, he said he had to remind a few students to properly wear their mask over their mouth and nose. Hernandez added the district also had to supply masks for the few students who forgot to bring one, but small issues like that were "no big deal."