A man attempted to run over a Grundy County sheriff's deputy and possessed a vehicle stolen from Dockside Marine in Wilmington, police said.
Zachary Palmer, 21, of Wilmington was charged with felony aggravated assault, unlawful possession of stolen motor vehicle, burglary and criminal damage to property in connection with two separate incidents over the past summer.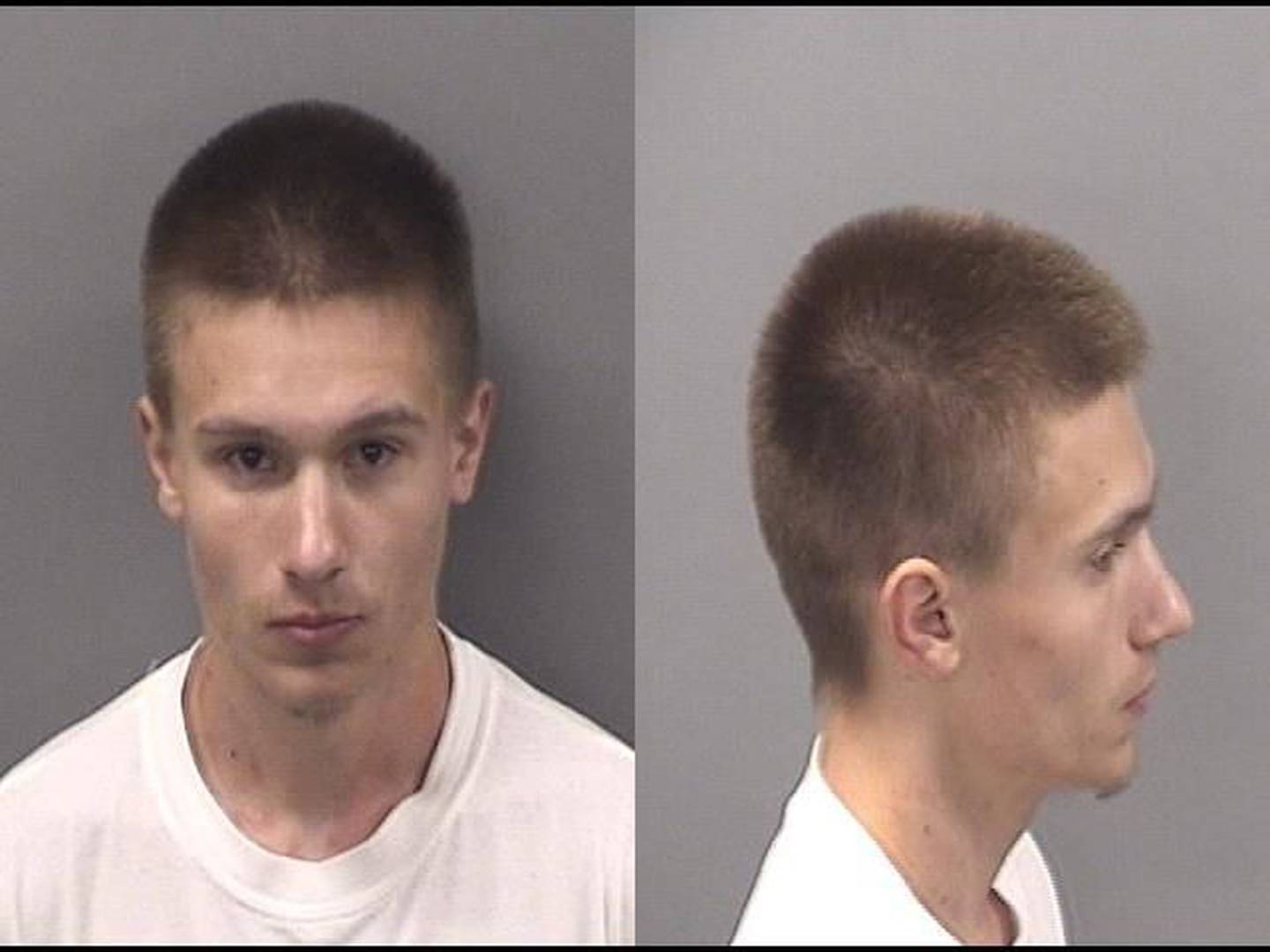 On June 29, Will County Sheriff's deputies responded to Dockside Marine at 23210 W. Strip Mine Road for a report of a burglary, said sheriff spokeswoman Kathy Hoffmeyer.
The owner of Dockside Marine told deputies that he saw the overhead garage door open to the building and found damage to exterior entry doors, Hoffmeyer said. He reviewed security camera footage and identified Palmer as the suspect who broke into the business, she said.
Deputies conducted an investigation that led to an arrest warrant signed Sept. 9 on charges of unlawful possession of a stolen Can-Am Maverick, burglary of Dockside Marine and criminal damage to a door, court records show.
On July 12, Kankakee County sheriff's deputies assisted the Illinois State Police, Grundy County sheriff's deputies and the Tri-County Auto Theft Task Force with the apprehension and arrest of Palmer.
Palmer, who was paroled on June 2, was suspected of stealing three vehicles within a 24-hour period, according to a news release from the task force.
Deputies were initially called by the OnStar company "regarding a stolen motor vehicle that was being tracked in the area of (Route 113)," task force officials said.
"Upon arrival, deputies located the vehicle in front of a residence and determined that a vehicle was missing from another nearby residence," task force officials said. "Shortly thereafter, Grundy County deputies located the vehicle and were involved in the pursuit."
The pursuit ended when Palmer "struck head-on with a school bus," which was not occupied by children, as well as multiple other vehicles before "side-swiping a Grundy County sheriff's deputy," task force officials said.
"During the pursuit, Palmer attempted to run over a Grundy County sheriff's sergeant in Will County's jurisdiction," task force officials said.
Palmer attempted to flee the scene and was apprehended.
The task force conducted an investigation that led to a Will County arrest warrant for Palmer that carried a $1 million bond on the aggravated assault charge.
Palmer has been in the Kankakee County jail since July 12 on stolen vehicle possession and vehicle theft charges stemming from a Manteno case. He was also charged with aggravated fleeing in Grundy County.
A Will County judge signed an Aug. 9 order to bring him to the county.