An 85-year-old man reportedly died from smoke inhalation while he was inside a Joliet Township residence that had been struck by lightning, officials said.
About 6:15 a.m. Wednesday, crews with East Joliet Fire Protection District responded to a report fire of a residence in the 700 block of Miami Street, according to East Joliet Deputy Fire Chief Matt Grohar.
"It was due to a lighting strike," Grohar said of the cause of the fire.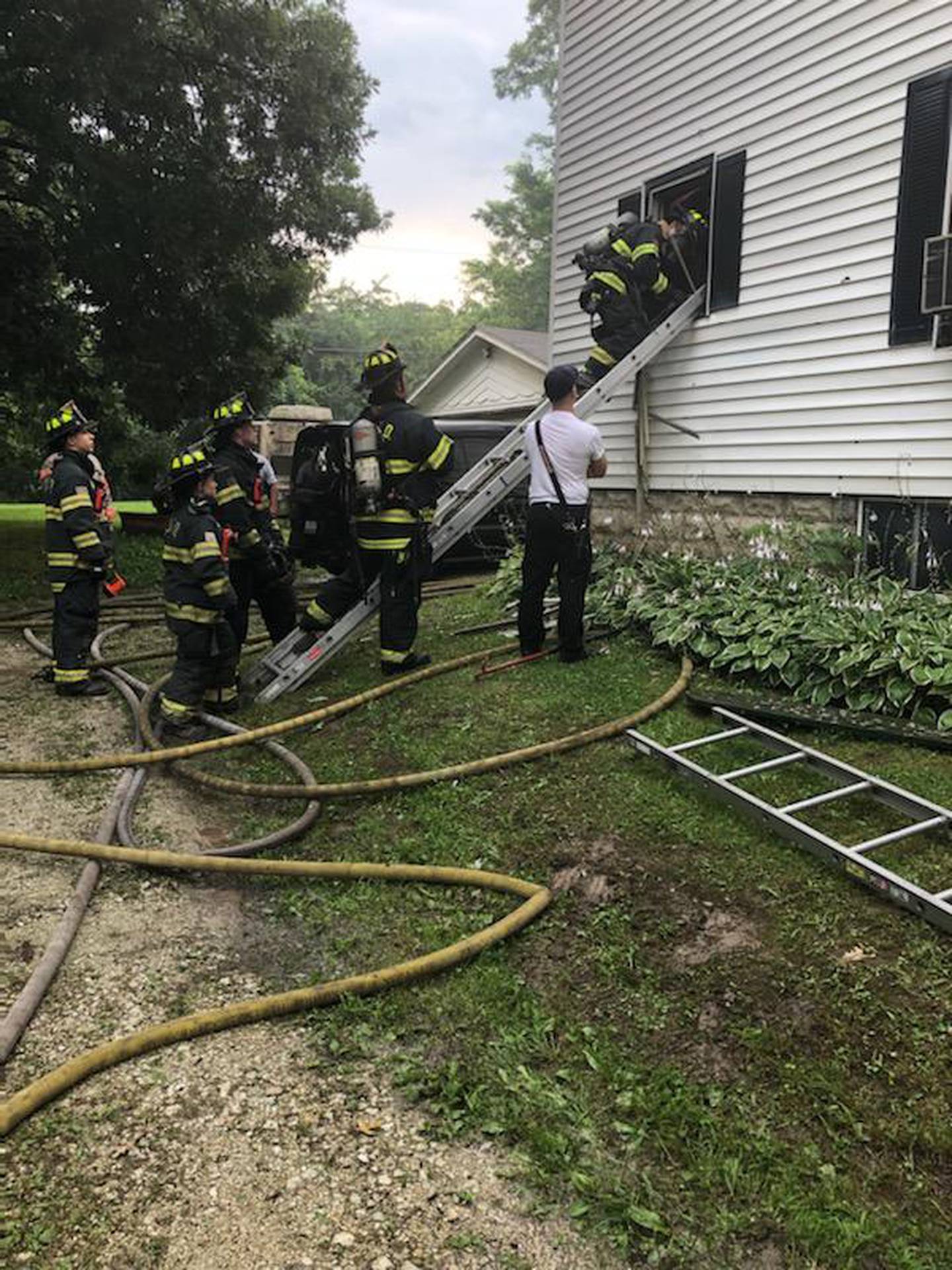 Deputies with the Will County Sheriff's Office were on scene first, Grohar said. Both police and firefighters were notified that a man was still inside the residence, he said.
Firefighters made entry into the home but encountered numerous obstacles that compromised their ability to search inside, Grohar said.
Once the fire was brought under control, a second search led to the location of a man inside of a bathroom who was removed from the home, Grohar said. However, the man had succumbed to smoke inhalation, Grohar said.
The man was identified as Raymond Ziegler, according to the Will County Coroner's Office.
"An autopsy was performed today and the final cause and manner of death will be determined at a later date," coroner officials said.
Mutual aid was provided by fire crews from Lockport, New Lenox, Elwood and Manhattan, East Jolie fire officials said in a news release that was posted on their Facebook page.
The fire is under investigation by the Illinois State Fire Marshal's Office and MABBAS 19 investigators.