Another look at the stories across Will County The Herald-News brought to readers the week of Sept. 17-23.
Romeoville family found murdered in their home
On Sunday evening, officers carrying out a well-being check made a shocking discovery: a young family of four and their three dogs were all shot to death in their Romeoville residence. An investigation over the course of just a few days led them to Oklahoma, where Nathaniel Huey, 31, a suspect in the slaying, apparently died in a fiery car crash. Many urgent questions still remain and police have yet to disclose what they believe is the motive behind the horrific slayings.
Old Will County Courthouse's future looking dim
One of the last avenues for preserving the old Will County Courthouse was blocked Tuesday when the Joliet City Council voted against local landmark status for the building. Preservationists said they will again make a case with Will County, but County Executive Jennifer Bertino-Tarrant has repeatedly said she plans to begin demolition as early as this year.
Abraham Lincoln Cemetery in Elwood gets a makeover
Volunteers with the Saluting Branches program under the direction of Joliet City Arborist Jim Tieber gave the Abraham Lincoln National Cemetery in Elwood some extra care on Wednesday, removing dying trees, cleaning out brush, and planting new trees and flowers.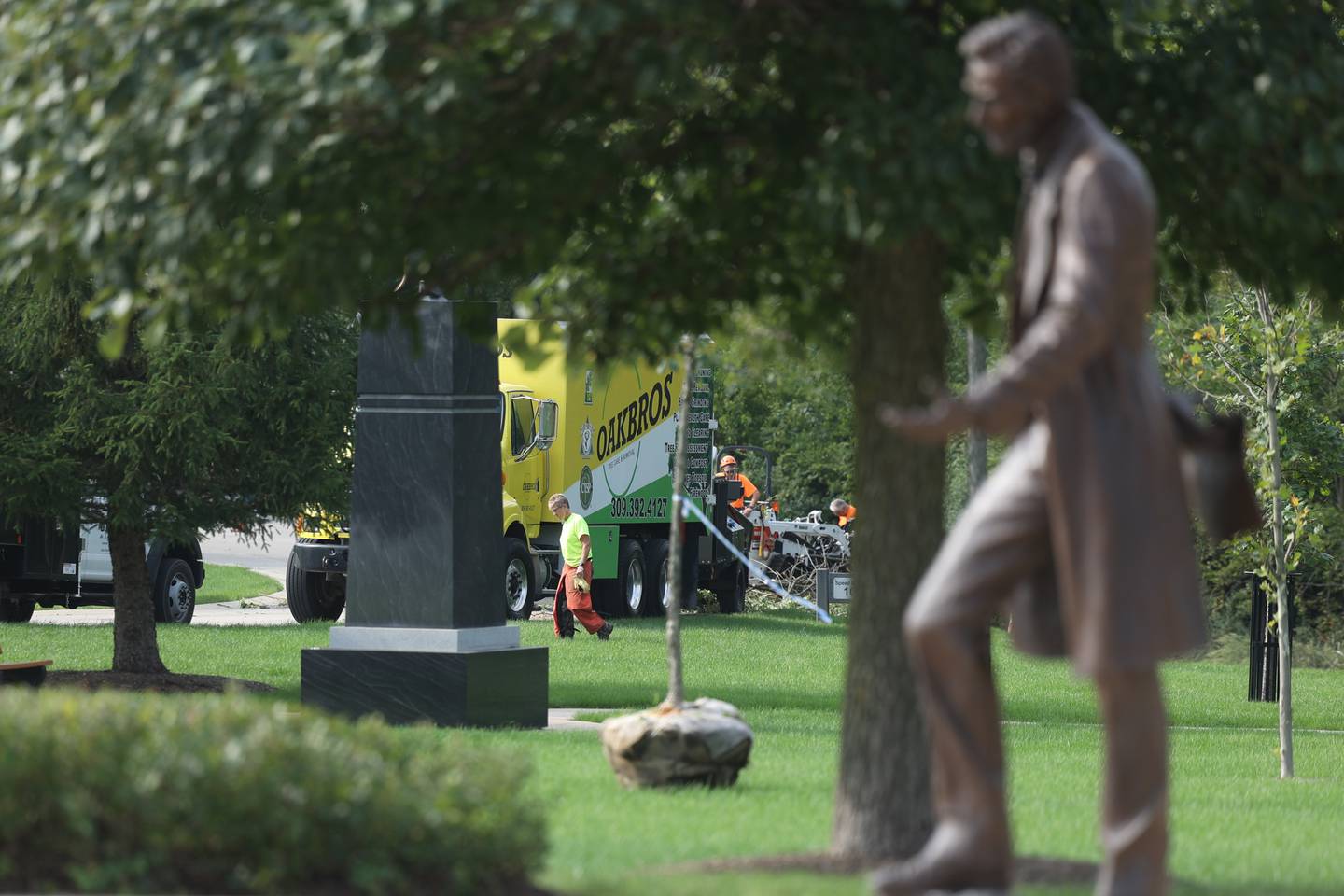 Lockport District 205 unveils Central Campus renovation plan
The Lockport Township High School Board held its first public presentation of plans to renovate its Central Campus building. The 114-year-old facility, located at 1222 S. Jefferson St., houses about 1,000 students as the district's freshman center. The district revealed the price tag for costs of updating the building for 21st century needs.
Joliet youth mariachi band seeks community support
The Mariachi de Joliet, comprised mainly of Joliet area students, is raising money in partnership with the Joliet nonprofit Legacy Fine Arts. Christine Adelmann, band director at Gompers Junior High School, founded Mariachi de Joliet to give student musicians, ages 8 through college age, an opportunity to continue playing after they graduate.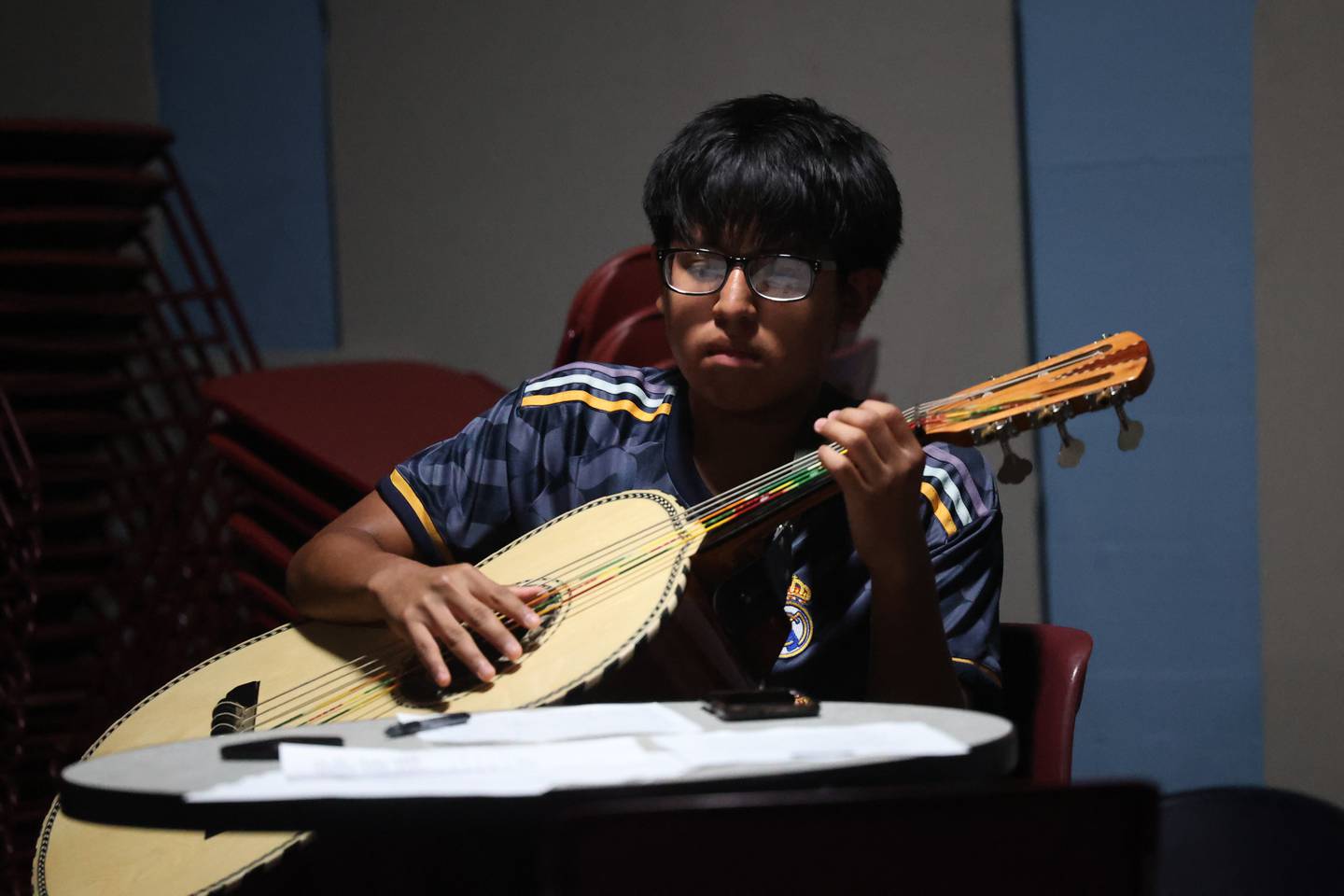 Will County courts make switch to no-cash bail system
Advocates celebrated the implementation of cashless bail in Will County and said they will be watching to see that it leads to less time in jail for defendants awaiting trial.
Monday was the first day that the provision of the Illinois SAFE-T Act calling for the elimination of cash bail was put into place statewide. Judges still have the authority to order defendants to be held in jail while they await trial.
The Donut Shop a popular stop in Plainfield, Lockport
While starting a business always is a challenge, Victor Medina and his wife Edith faced an unprecedented complication when three months after they opened The Donut Shop in 2019, the COVID-19 pandemic hit, forcing businesses to drastically change their operations. The emergency protocols put into place by the state of Illinois led the Medinas to "think outside the box" to keep their fledgling Lockport business going.
Power outage at Rialto Theatre results in shows canceled
The Rialto Square Theatre in Joliet canceled shows for Tuesday and Wednesday due to a power outage.
The faulty sensor in the circuit breaker caused the power to intermittently come on and off, Wade Welsh, executive director at the Rialto Square Theatre said.
Illinois Rock & Roll Hall of Fame hosts induction ceremony in Joliet
Rock and Roll enthusiasts rolled into the Rialto Square Theatre in Joliet on Sunday for the third induction ceremony of music legends with connections to Illinois. The Illinois Rock and Roll Museum on Route 66 added the band Cryan' Shames, radio personality Bob Sirott and others to its Hall of Fame.